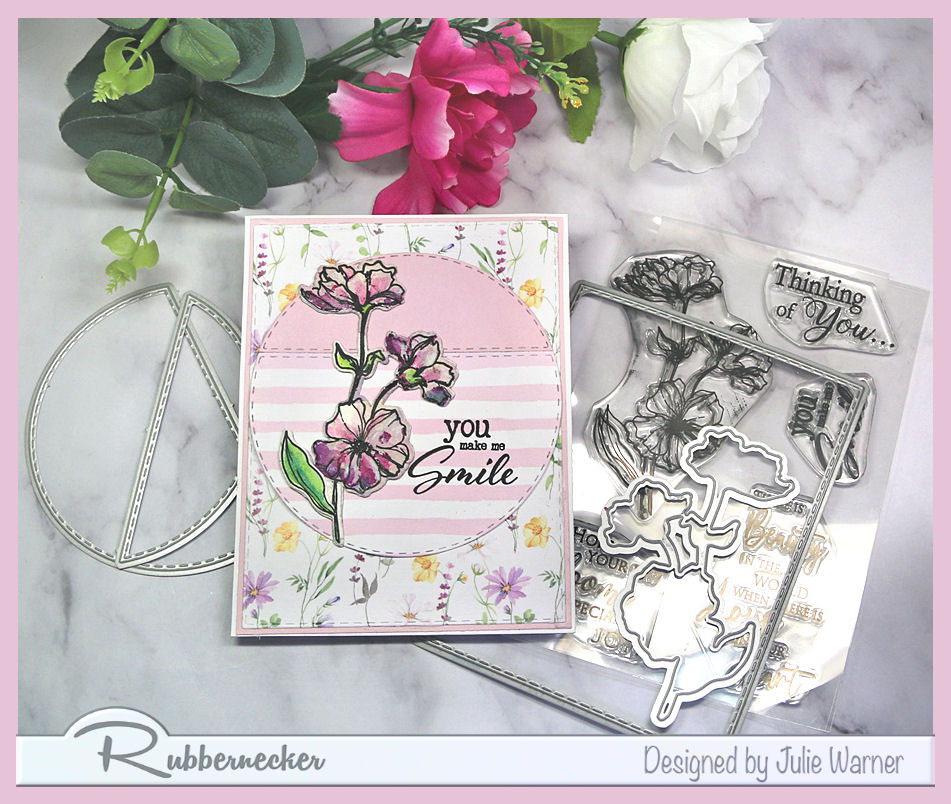 A pink floral card using flowers stamped onto real pressed flowers (on watercolor paper) then die cut.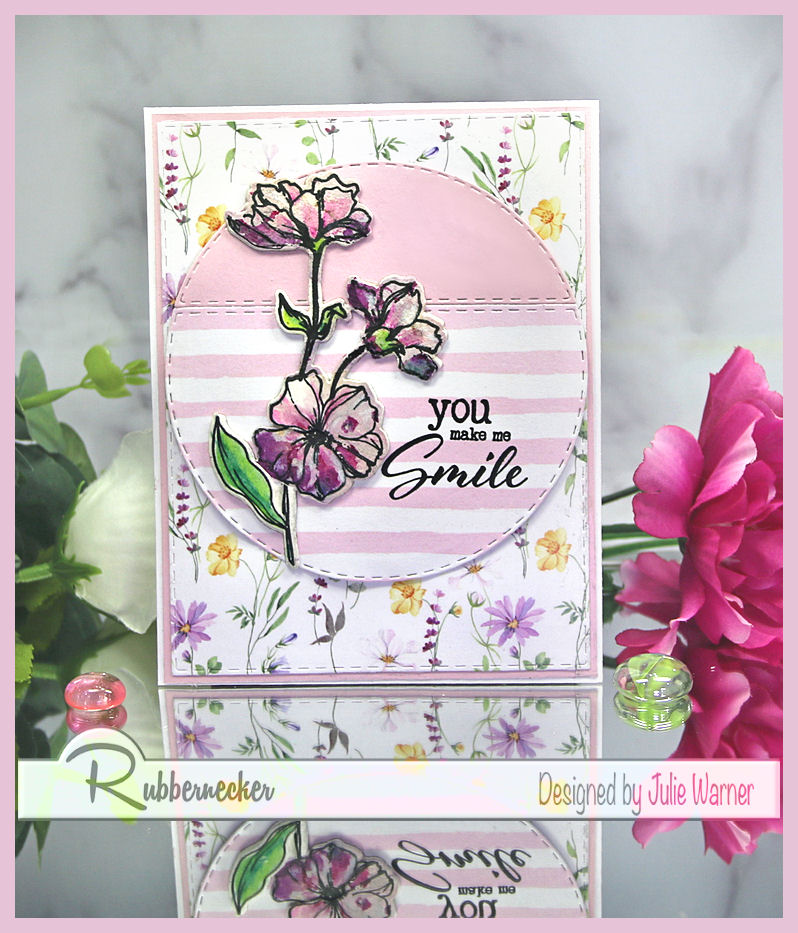 For the Inspiration Challenge, we're visiting Dans le Lakehouse & Pinterest Board where I found THIS picture.
My pink floral card started w/ a piece of watercolor paper I had run thru the die cut machine to press real flowers into the paper. I did this a year or so ago so I don't remember which flowers I used but they had such lovely pinks & purples. I stamped the petunias directly onto this then die cut them. For the leaves, I used a couple of green watercolor pencils & a water brush.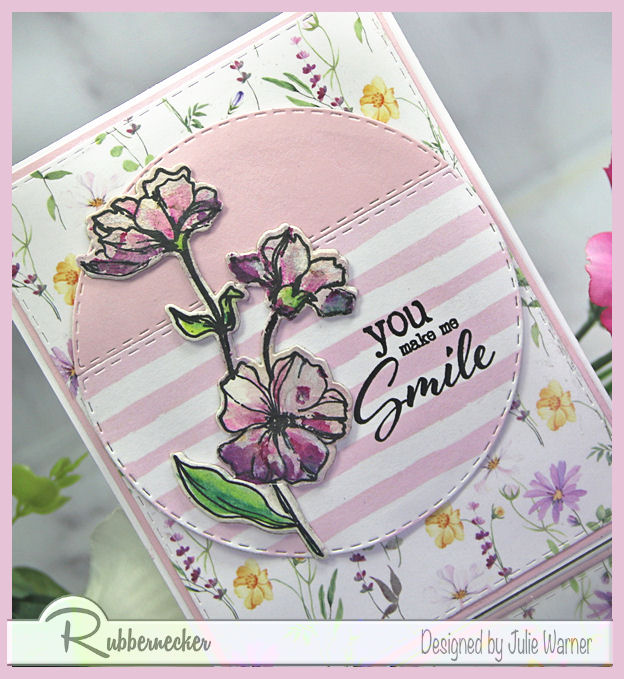 The large offset circle is a new die & I cut the striped paper w/ the larger section & plain pink w/ the smaller one. The colors in my flowers went really well w/ the lovely floral paper in the background. I stamped the greeting directly onto the striped section.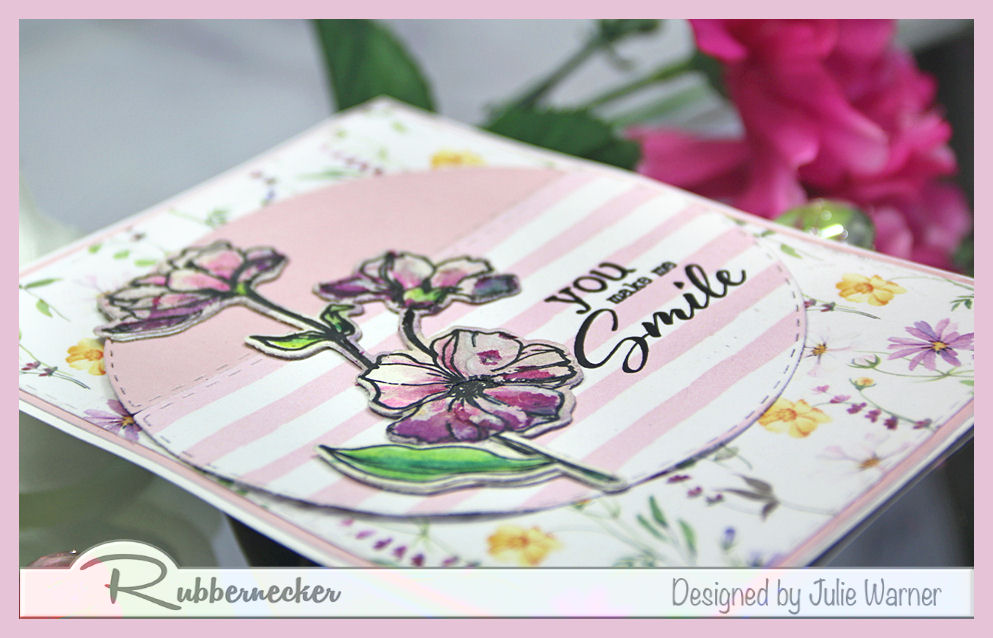 The petunias & split circle were both popped up just a bit.

Thanks so much for stopping by!



Supplies: