For the Splitcoast Inspiration Challenge (IC733), we're headed to Birch Lane. After much browsing, I chose THIS picture for my inspiration. I loved the shiny silver starfish & thought stars would be great for a New Year's card.
Only 5 more days until Christmas! Are you ready? I will be as soon as the last few gifts I ordered arrive. Seems like there are always a few stragglers. When you order, it says 'will ship tomorrow!'. Then a few days later, it's still sitting there. The tracking number they email shows "carrier awaiting receipt" or something. I don't call that 'on it's way'. That sounds kind of like Pre-K. Not kindergarten yet, but not nursery school. So I'm gathering it's not really shipped yet. Bummer!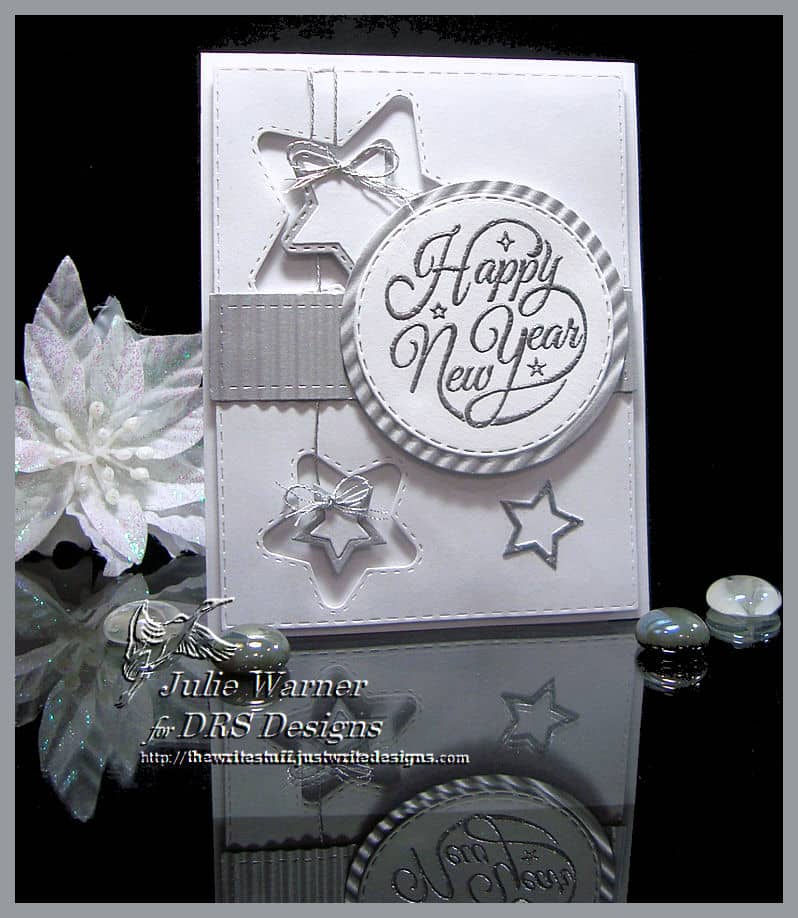 So while my packages are in Pre-K, I have a New Year's card to share. I don't make a lot of cards just for New Year's..since I feel the wishes are already included in the Christmas card. But like the tags I made last week, I'm making one this year. The big greeting was silver embossed on a circle die cut. Then I made a couple of star cut outs on the white panel. Die cut smaller stars out of white & silver to have sit inside. The front & stars are elevated a bit w/ some fun foam & I added some silver cord to hang the stars. 
I saw a question on a FB group last week where someone asked if anyone still had a paper crimper & if they still use it. I said I did, so I guess I had to prove it by using it on the metallic silver band & circle.  I think you can see a little of the shine of the silver on the pic below. The last little outline star was left over after cutting the stars, so I silver embossed it & added it.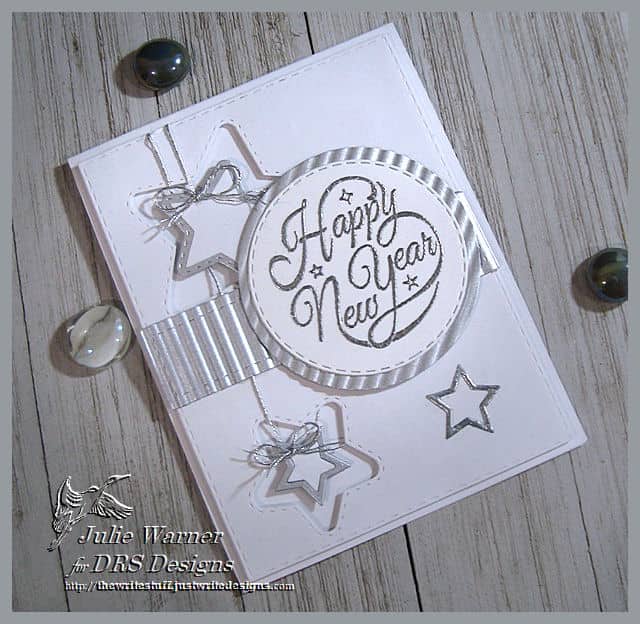 Thanks so much for stopping by! Have a very Merry Christmas!


Supplies: