Archive for the 'CAS' Category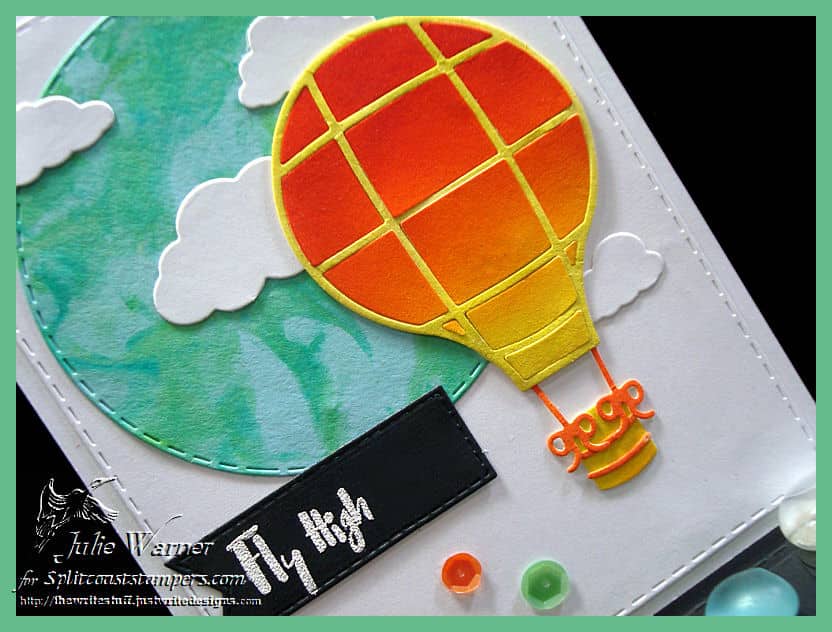 It's my turn & my pleasure to host the Splitcoast Featured Stamper Challenge (FS645). So a big congrats to Michelle! She has a lovely gallery & after browsing her entire gallery, I kept coming back to THIS. I kept the Hot Air Balloon theme & layout, but I used dies instead of a stamp, different colors & a shaving cream bg instead of a watercolor bg.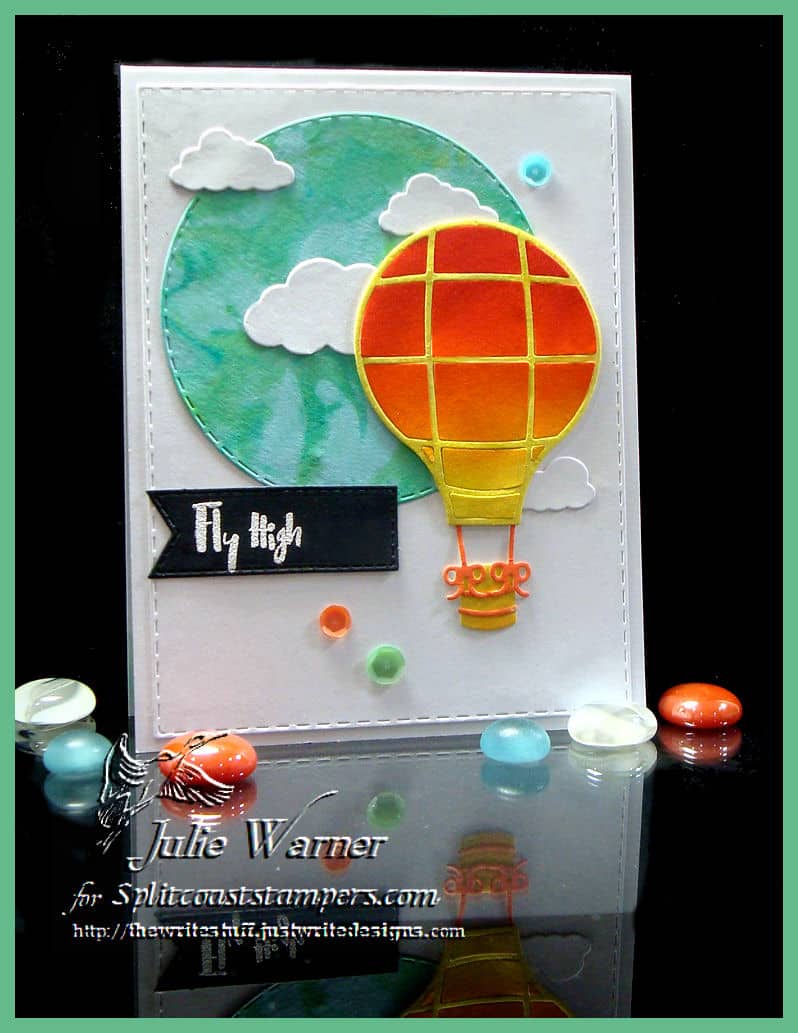 My version is pretty simple..I sponged a white piece of c/s w/ yellow & orange Distress inks, then die cut one of just the yellow for the outline & the inserts out of the red/orange part. The greeting was white embossed on black & the sky circle is a remnant piece of  shaving cream bg.
Here's the inside. I used the negatives of the balloon & clouds as a stencil to sponge thru them.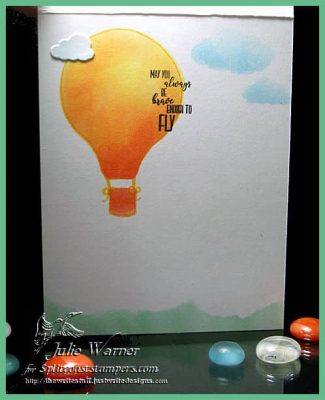 Thanks so much for stopping by!


Supplies:
Pin It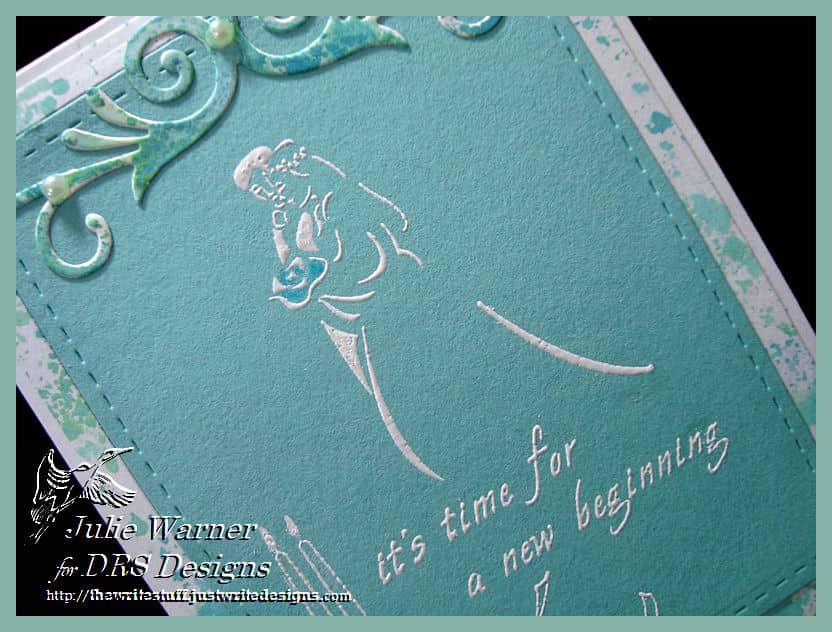 Today's CAS Challenge (CAS537) is all about June weddings. So I have a really quick wedding card.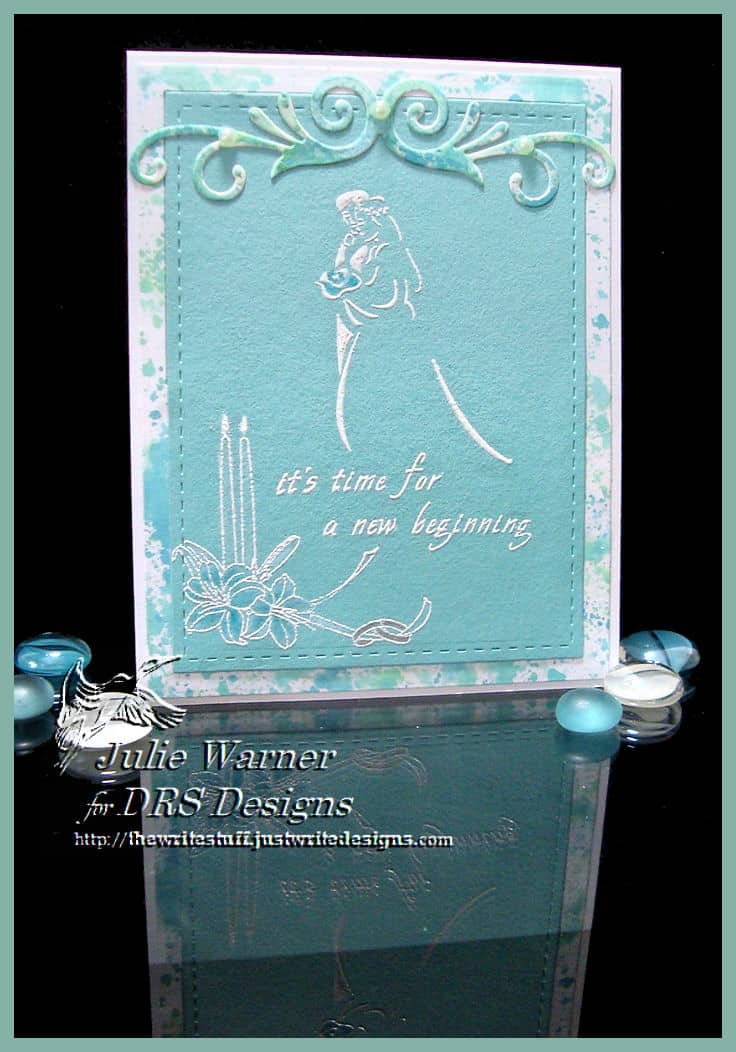 The wedding couple, greeting, & candles in the corner were all white embossed on turquoise felt card stock. It's not really made of felt, but it has that same textural look to it. It's backed w/ a WFD (wrinkle free distress) background I made w/ Distress oxide inks. the flourish across the top was cut out of the same paper & I added a few pearls on it.
Here's the inside. I flipped over the negative of the die cut for the front & used it as a stencil on the inside.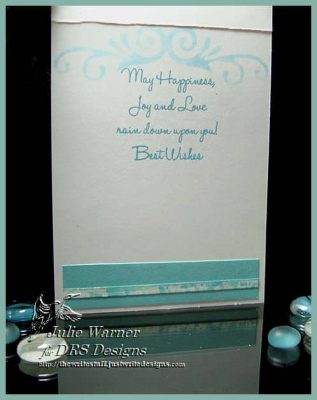 Thanks so much for stopping by!


Supplies:
Pin It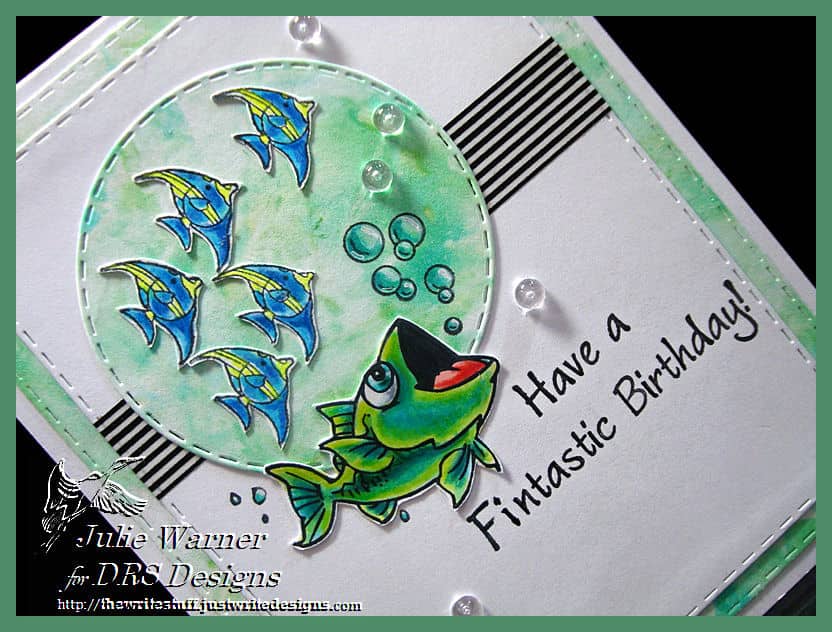 Congrats to Wanda, the newest Featured Stamper (FS644)! I've long been a fan of Wanda's & I probably could have cased her all week long. I was inspired by THIS card for my fishy birthday card. I kept the layout & underwater theme, but used different images, different colors & added a couple of layers.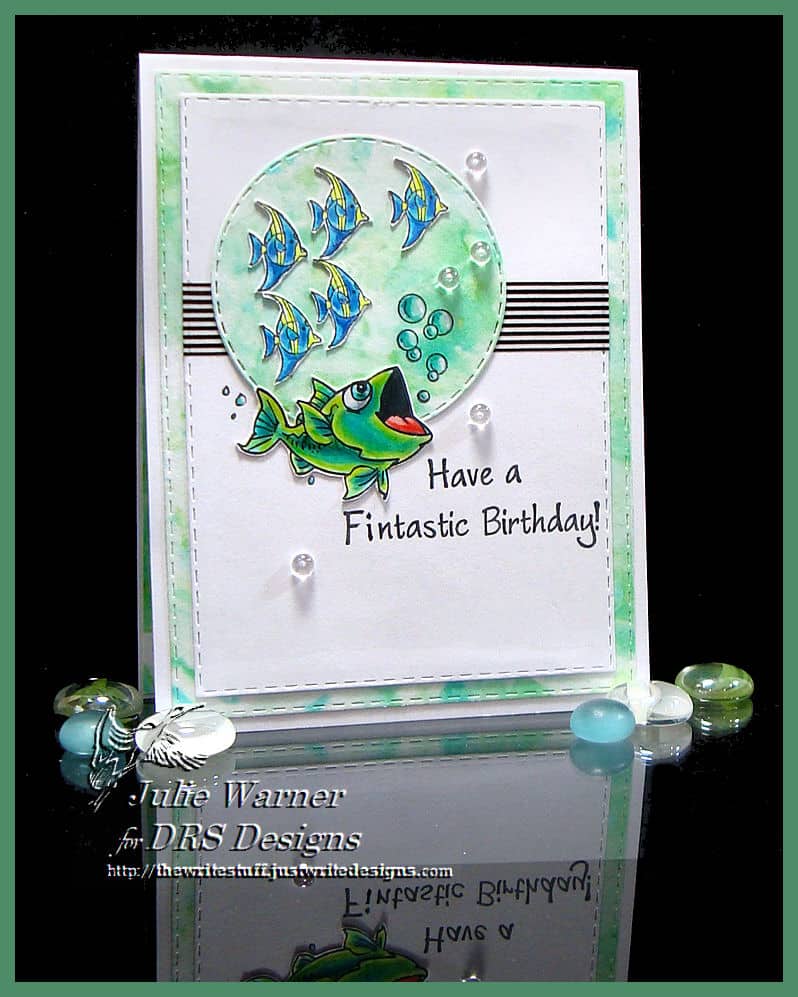 After stamping, coloring & fussy cutting all the fish, I dug thru my pile of backgrounds & came up w/ this shaving cream bg. I wanted something w/ some watery colors but not so intense or busy that it detracted from the little fish. For those stripes on the little angel fish I had to use a yellow gel pen to get inside the lines. I added some bubbles & a piece of striped washi tape. Then came the hunt for a greeting. Turns out the one I used was just about perfect. I inked up the top & bottom lines, then used a narrow piece of scotch tape to cover the original A (in Fantastic), stamped, then reversed the process w/ the tape & stamped an I in the A's place. Some of those clear acrylic doohickies (forgot the name, lol) finished it off.
Here's a look at the inside & below it are the Copics I used.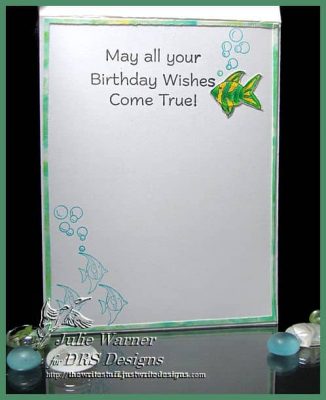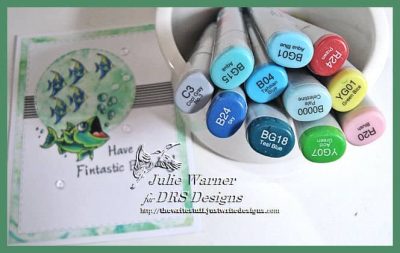 Thanks so much for stopping by!


Supplies:
Pin It