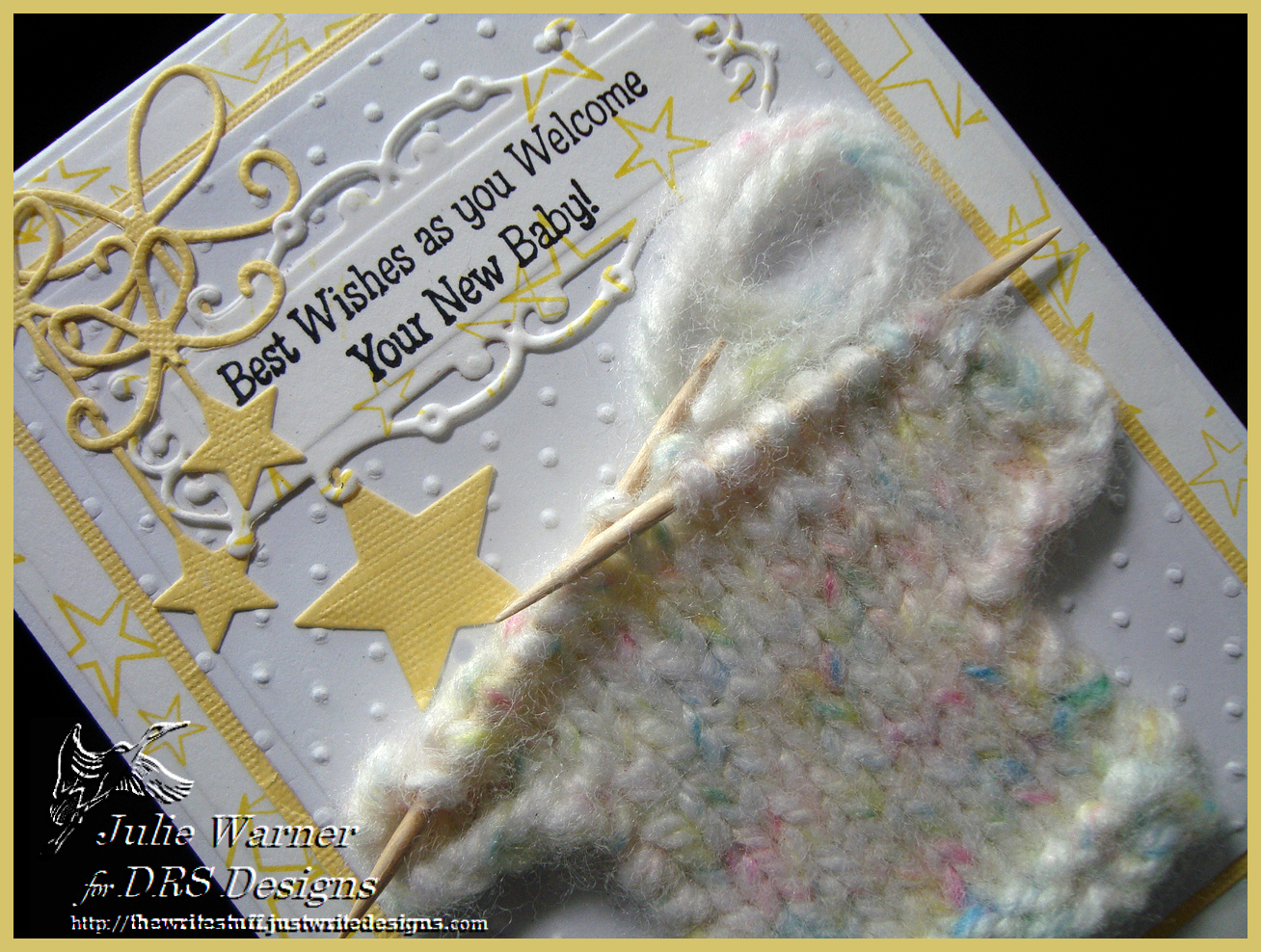 For JanTink's Dare to Get Dirty Challenge today on Splitcoast. The details are HERE, but you'll need to be a Fan Club member…it's easy, just click to find out how.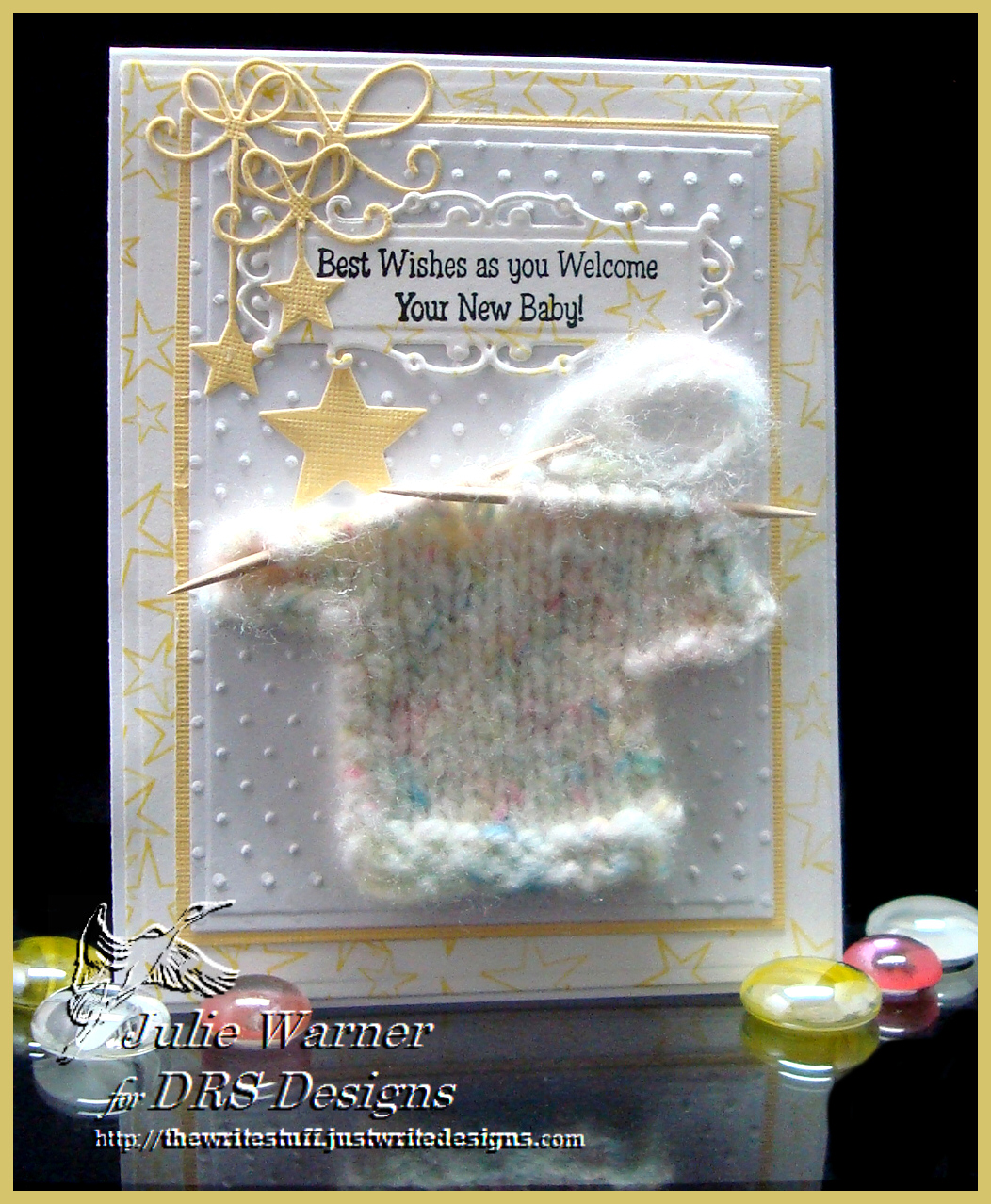 I remember seeing one a long while back w/ a tiny little knitted sweater & I've been wanting to make one for quite awhile. Now I DID NOT knit this little Barbie sized sweater on those toothpicks. I knit it on regular needles…just way smaller than the yarn called for. I think it recommended sz 8 and I used about a 3. So that was fun enough! When I got to the top, I just slipped it onto the toothpicks. I added a dot embossed white background and part of the Diapers Rattles & Blankets Greeting on a die cut panel & added some yellow stars w/ bows (the rest of the greeting is on the inside).  On the larger white background, I stamped the Stars Background w/ the yellow ink then added my baby sweater. 
Thanks so much for stopping by!


Supplies: