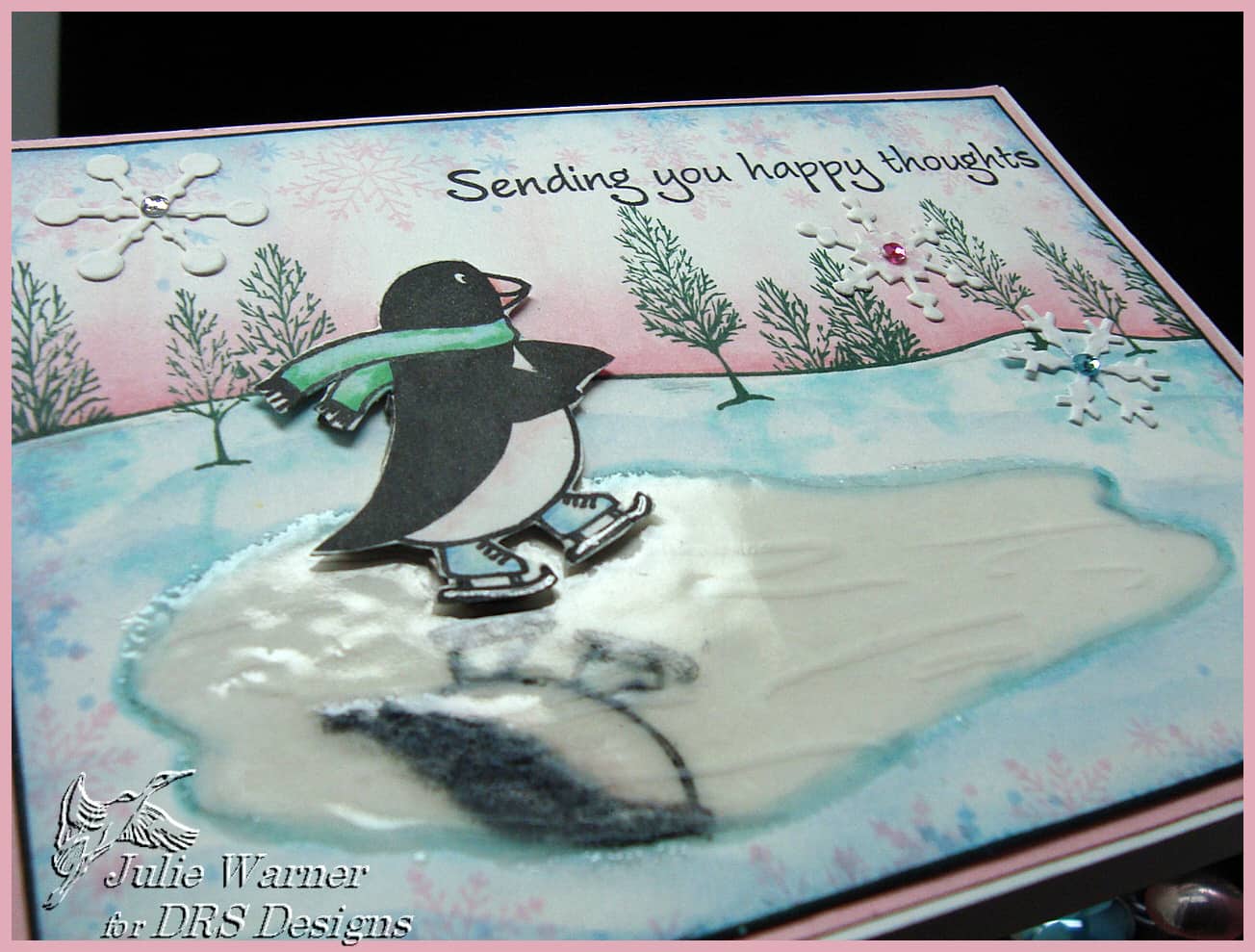 Best of 2011 Happy Friday before Christmas! 
Are you ready? I always plan to be ready ahead of time. Best laid plans, right! Like this happy little fellow, my best plans are skating away, but at least the happy thought is there!
For my skating scene, everything except the cut out and added penguin was done on the one layer. I started by stamping the tree line then masking the snow and sponging the sky. There's just something about a pink winter sky that I really like so I tend to use this color for winter skies. I flipped the mask to cover the sky and sponged in some snow w/ a lt blue ink. All except the pond. I penciled in where I wanted it and left it white. A little shading was added around the trees w/ markers.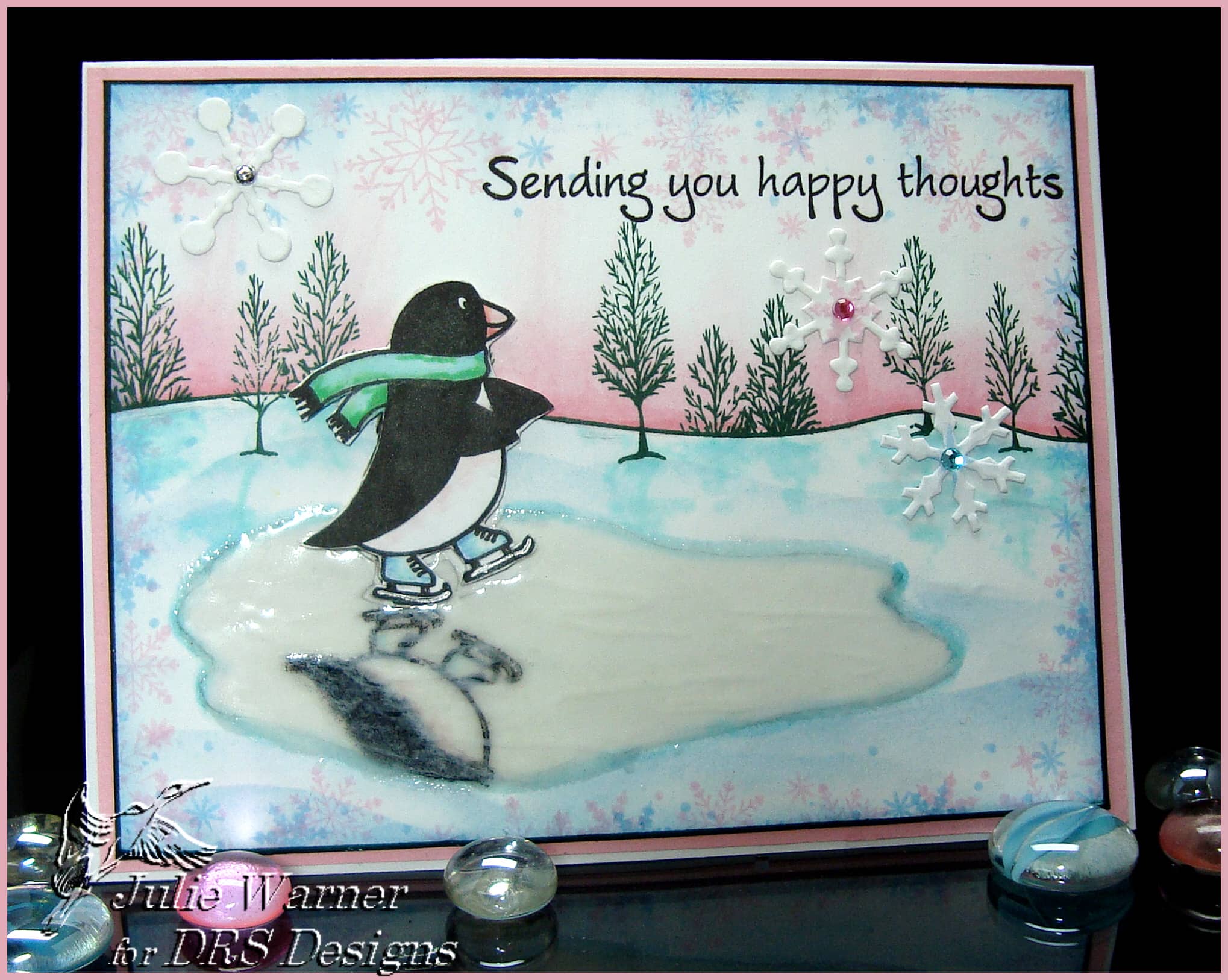 After I determined where my skater would go, I stamped him again on the plastic sheet of my SAMJ (stamp-a-ma-jig), lined up the foot under where his right foot is, masked the edge of the pond, and stamped the reflection using the image on the SAMJ sheet as the stamp. It's really harder to describe than it is to do. It's just a simple reflection technique. After that, I covered the pond using a VersaMark pen and embossed w/ clear powder twice. Then I added a few scribbles w/ a white Permapaque marker and embossed w/ another coat of clear ep. We used to call this super embossing. It really makes it look like an icy pond.
Thanks so much for stopping by!


Supplies:
stamps: Interlocking Snow Bg, Snow Background, Tree Line Border, One Line Happy Thoughts greeting, Skating Penguin
paper: white, pink
ink: VersaFine onyx, Memento angel pink & summer sky, Archival library green (for the tree line)
accessories: VersaMark pen, SAMJ, clear embossing powder, Tombow markers, Cuttlebug snowflake die, rhinestones