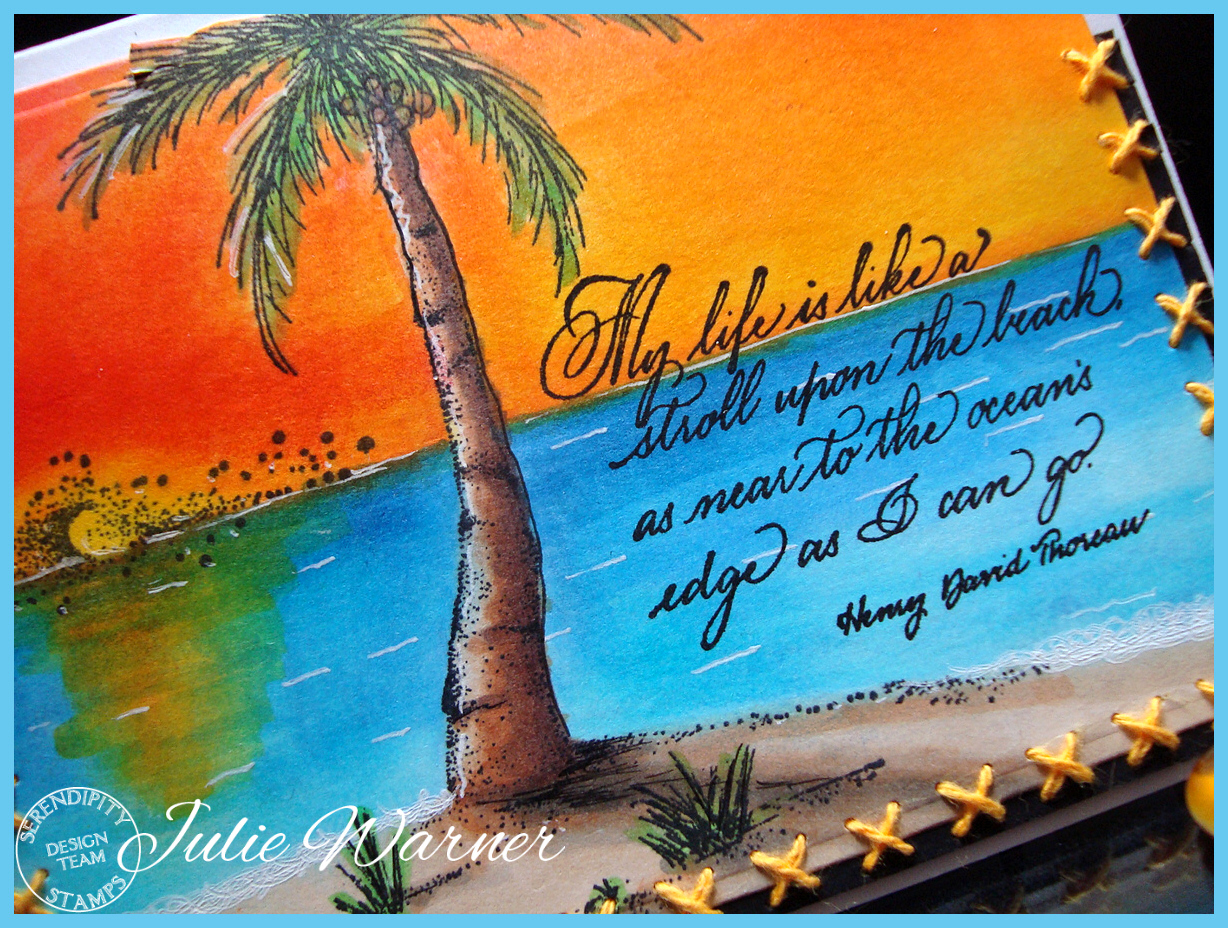 Welcome to  the July Challenge for Serendipity Stamps! This month the challenge is is Twine. The design team has the added challenge HOT…(hot colors, heat embossing, what's hot…etc). You only have to use twine. And be sure to check out the 50% Off Wood Clearance Sale, lots of $1 stamps, and Clearance stamps!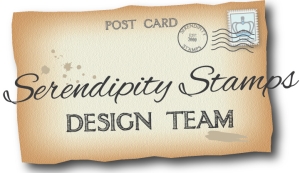 For my card, I went with the Hot Colors option. I love beach sunset scenes so that's the look I was going for here. I used a combination of sponging and Copic markers for the colors. I grew up in a beach town and I really love palm tree images so I thought this coconut palm would be perfect. After stamping it and the little sun/cloud image, I sponged on some hot sunset colors above the horizon and some water colors below. Normally, I would mask the tree and horizon, but I didn't feel like cutting out a mask for the palm tree, so I sponged very close to the tree then filled in any white areas w/ Copics.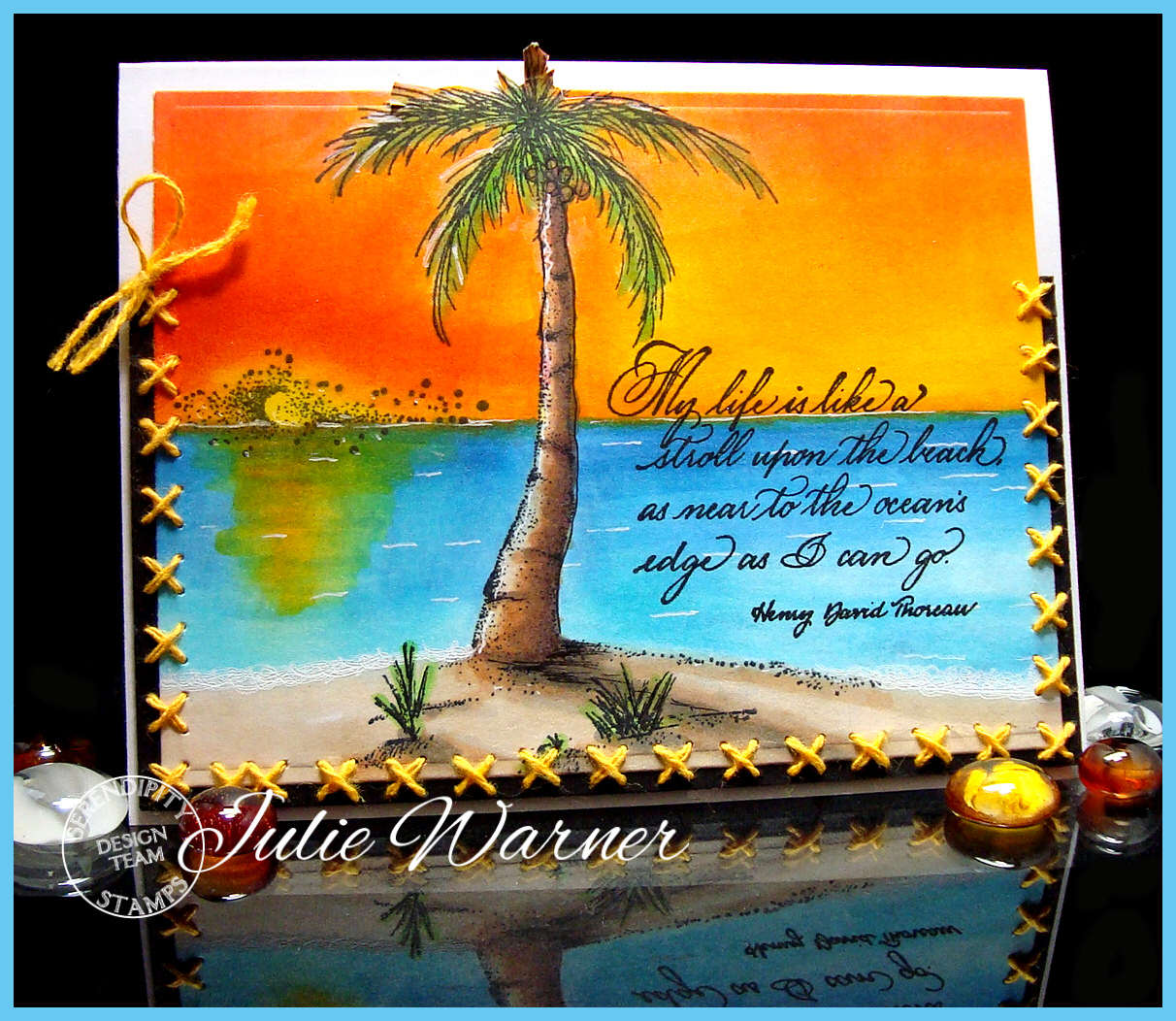 The tree and sand were colored with Copics and I used a white gel pen to add some highlights. For the twine part of the Challenge, I used a piercing mat & tool to make the two rows of holes, then used some of the yellow/orange twine from The Twinery to stitch the two layers together. I did divide the 4 strands of twine and only used 2 strands to stitch. The finished card is 5.50 x 4.25 and these are the Copics & inks I used for coloring.
I'm also adding this to the Simon Says Monday Challenge…White, since this whole panel started out white.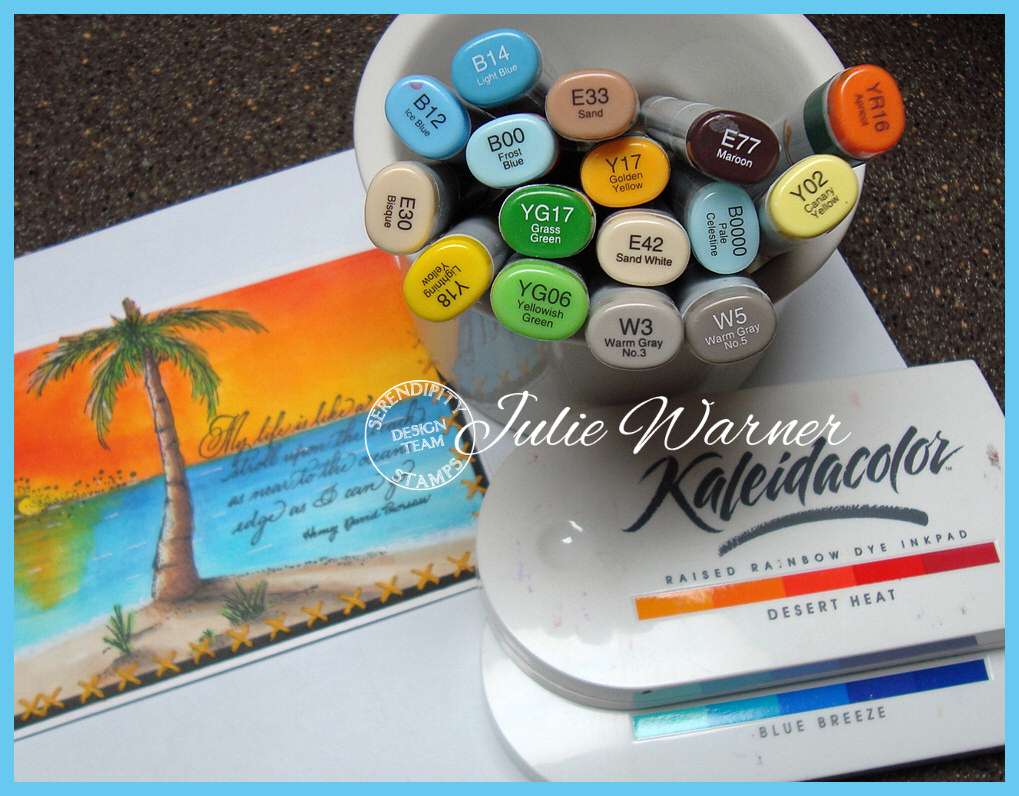 By the way, the prize this month is an assorted pack of twine from The Twinery!

Thanks so much for stopping by! Please be sure to visit all the blogs to be entered to win!
Vickie Zimmer
Jeanne Jachna
Jenny Gropp
Julie Warner
Karen Amidon
Marybeth Lopez
Miriam Napier
Birgit Edblom (DT Alumni)
Jen Cuthbertson (July Guest Designer)

Supplies: