Posts Tagged 'Origami Folding'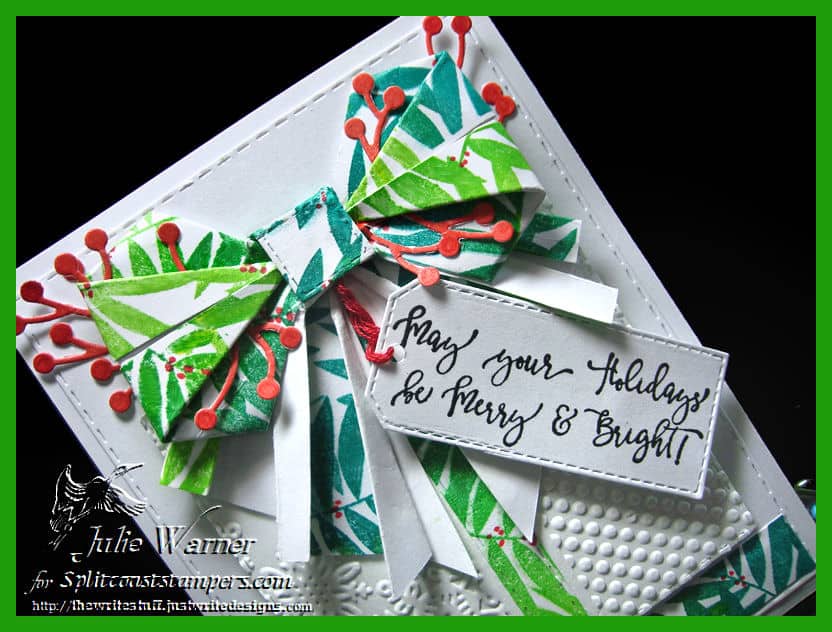 Welcome to August to the Splitcoaststampers Fan Club August Christmas Challenge! You'll need to be Fan Club member but that's easy…just click the blue link to find out how. Bet you're wondering what the challenge theme is..I'd love to tell you but you'll have to go see for yourself.

I remembered an origami bow I made several years ago & thought I'd make another for this card. After I found the instructions, (the original site I used has disappeared, but HERE's another) I had to practice a bit to remember how it's done. I stamped the Palm Bg using a Kaliedacolor greens ink pad all over a piece of lightweight card stock, measuring 4″ square. I'll warn you, it's harder to fold when you use anything heavier than 24lb paper. You can make these as big or as small as you'd like..you just need to start w/ a square. I used a fine tip red marker to add the berries on the stamped bg. Then I folded the bow. The present was die cut & I used an embossing folder that was half snowflakes, half dots w/ a blank strip in the center. The greeting tag & a die cut red berry branch finished it.
Thanks so much for stopping by!


Supplies: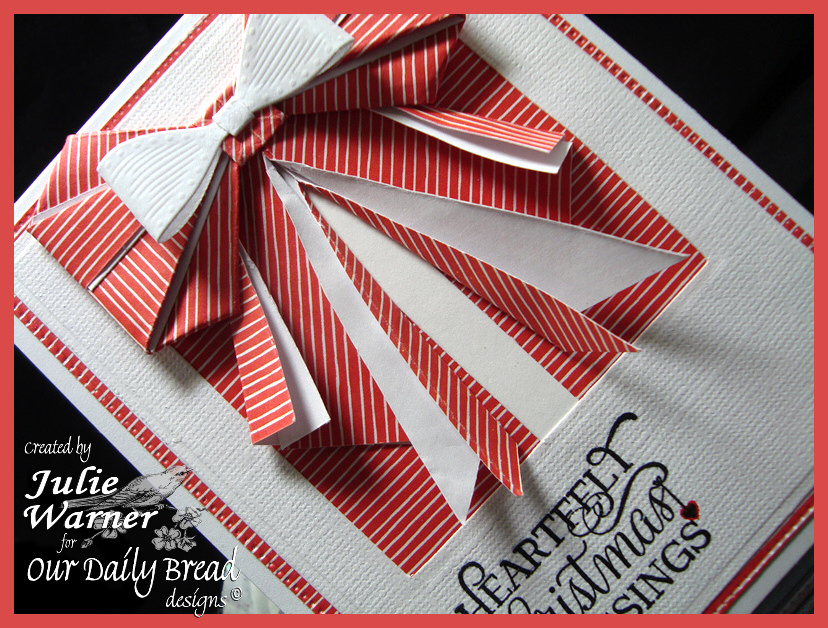 This is for today's Inspiration Challenge (IC517) & also for Robin's HYCCT1520 challenge, Candy Stripers. Since I had promised Robin I would make something for her challenge, I purposely chose a red & white picture for the inspiration challenge. THIS is the picture I was inspired by.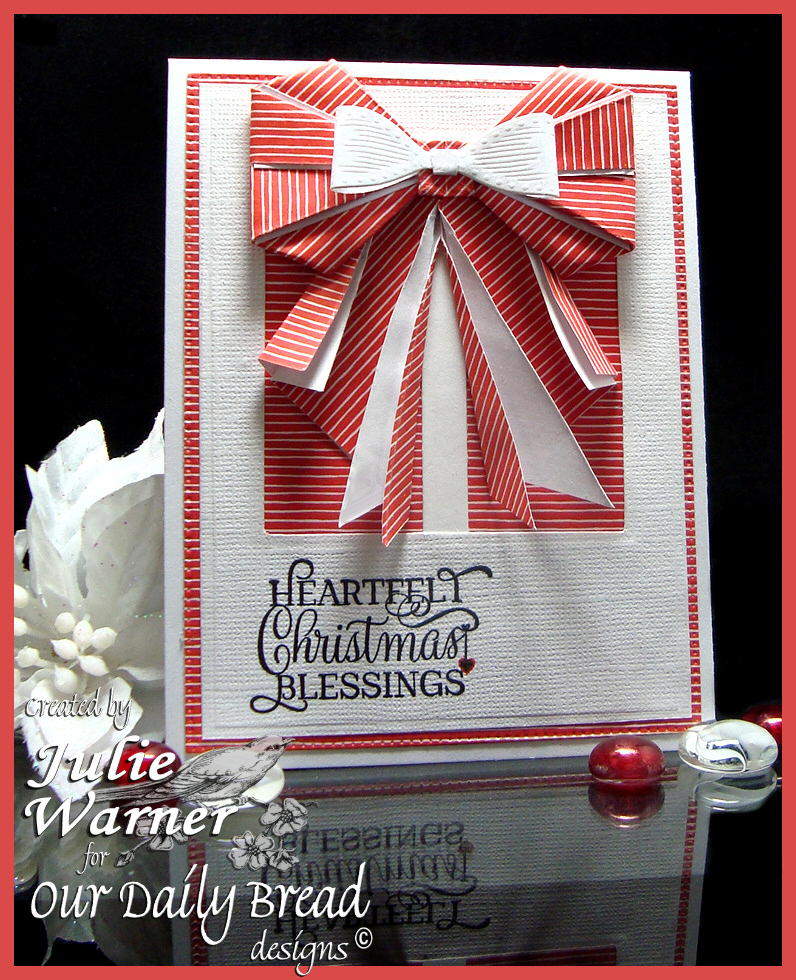 Recently I came across a tutorial on how to create an Origami Bow.I just loved the way it looked so I cut a 5″ square of the striped paper & set out to fold the bow. I've done a little origami folding before so it was pretty easy. The bow will work on pretty much any size of paper as long as it is square. I did a couple of test sizes w/ copy paper first & thought the 5″ square was the perfect size for my card. This paper is medium weight, probably about 24#. I wouldn't use paper that was very much heavier because the folds won't stay. After I folded it, I did add some thin white strips on the edges of the bow part. The draping folds show white because this paper is striped on one side & white on the other. I also added a small white die cut bow on top. The textured white front was a leftover & had the square already cut out so I backed it w/ more of the stripe paper & liked how it looked like a present so I added a white strip down the center & attached the bow on top.
Here's a look at the inside.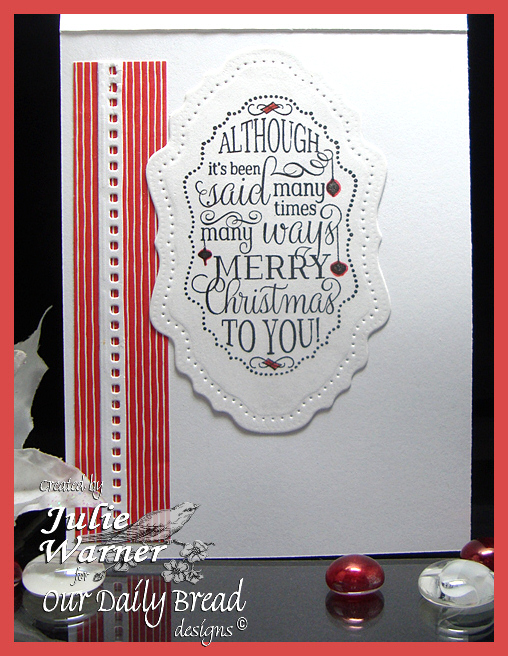 Thanks so much for stopping by!



Supplies: