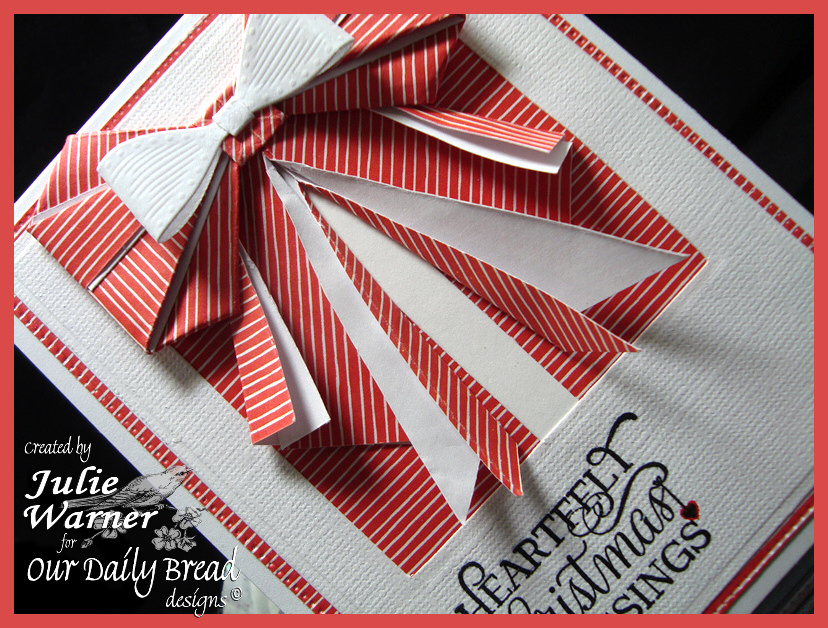 This is for today's Inspiration Challenge (IC517) & also for Robin's HYCCT1520 challenge, Candy Stripers. Since I had promised Robin I would make something for her challenge, I purposely chose a red & white picture for the inspiration challenge. THIS is the picture I was inspired by.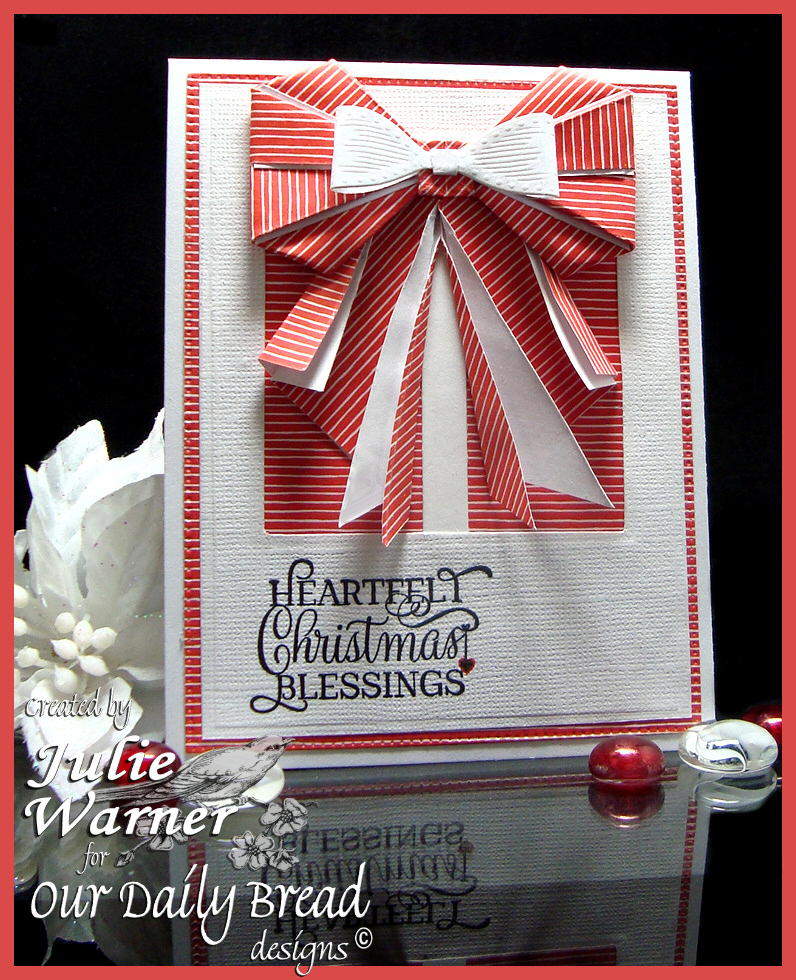 Recently I came across a tutorial on how to create an Origami Bow.I just loved the way it looked so I cut a 5″ square of the striped paper & set out to fold the bow. I've done a little origami folding before so it was pretty easy. The bow will work on pretty much any size of paper as long as it is square. I did a couple of test sizes w/ copy paper first & thought the 5″ square was the perfect size for my card. This paper is medium weight, probably about 24#. I wouldn't use paper that was very much heavier because the folds won't stay. After I folded it, I did add some thin white strips on the edges of the bow part. The draping folds show white because this paper is striped on one side & white on the other. I also added a small white die cut bow on top. The textured white front was a leftover & had the square already cut out so I backed it w/ more of the stripe paper & liked how it looked like a present so I added a white strip down the center & attached the bow on top.
Here's a look at the inside.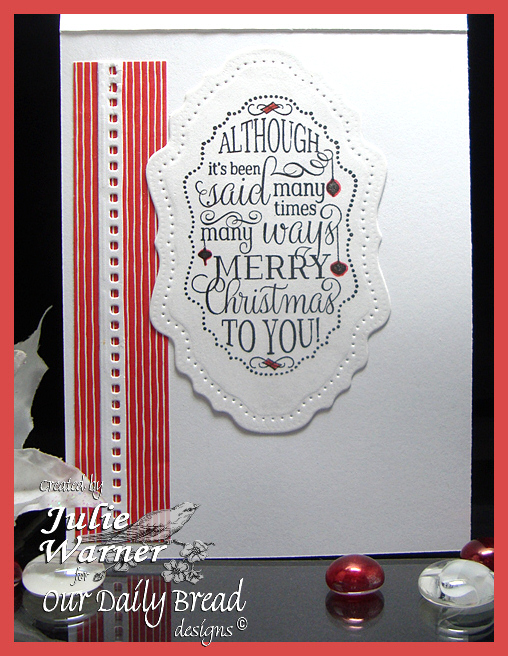 Thanks so much for stopping by!



Supplies:
One Response to "Origami Bow"
Your comments are so appreciated!