It's Inspiration Challenge day at SCS. And did I ever love the inspiration from Mizue Hirano. I chose the two in the third row down.
Both were done on water color paper using a flat wash brush and a small detail brush. Instead of watercolors, I used dye reinkers because I like the vibrant color and transparency. I first made the abstract backgrounds then dried them with the heat gun because I'm too impatient to wait.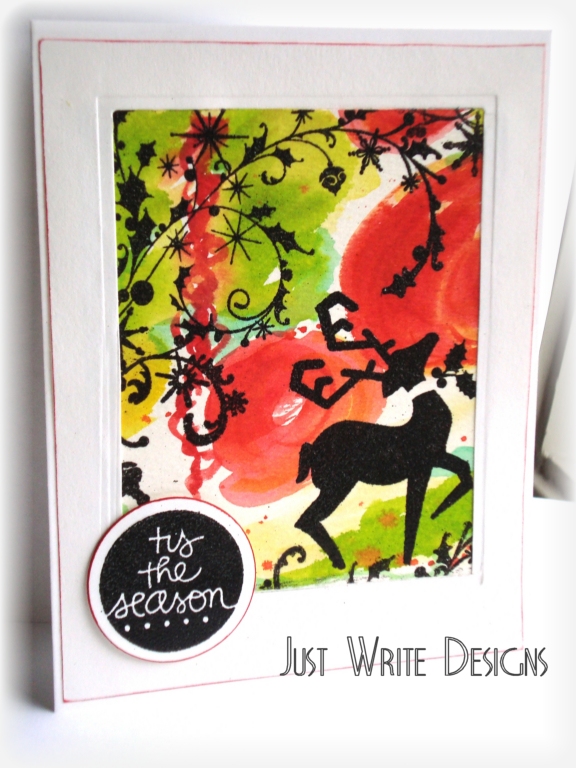 I made the white frames with the method I developed for resizing the Nestabilities rectangles. The tutorial for this is under my Tutorial heading. I edged the frames with a red marker. All the images were embossed using black pigment ink and black embossing powder. These cards measure 4.25″ x 5.50″. The greeting tag on Reindeer was cut out using a nestie circle.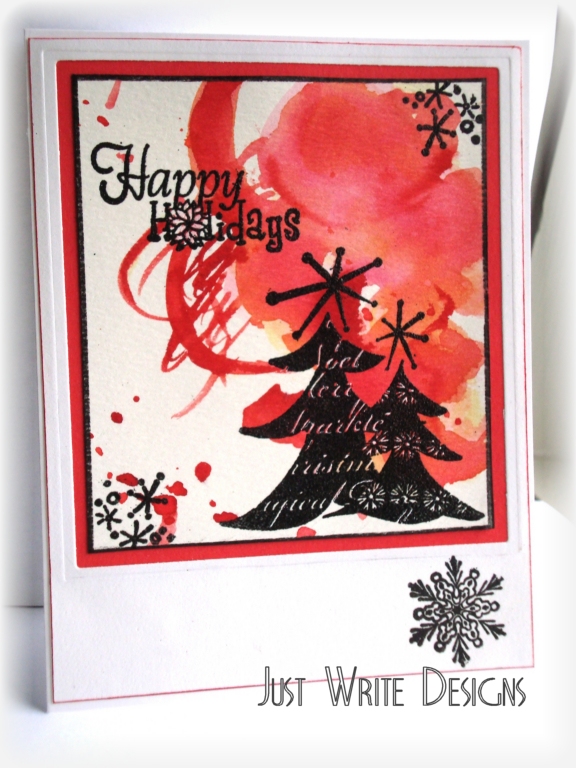 Supplies:
Stamps: Autumn Leaves, Inkadinkado, Studio G, Stampendous, Imaginisce
Paper: white, water color, red
Ink: black pigment & black embossing powder
Accessories: paint brushes, dye reinkers, nestie rectangles & circles. red marker (to edge the frame & tag), black marker (to edge the Christmas Trees panel)

8 Responses to "Reindeer & Christmas Trees"
Your comments are so appreciated!