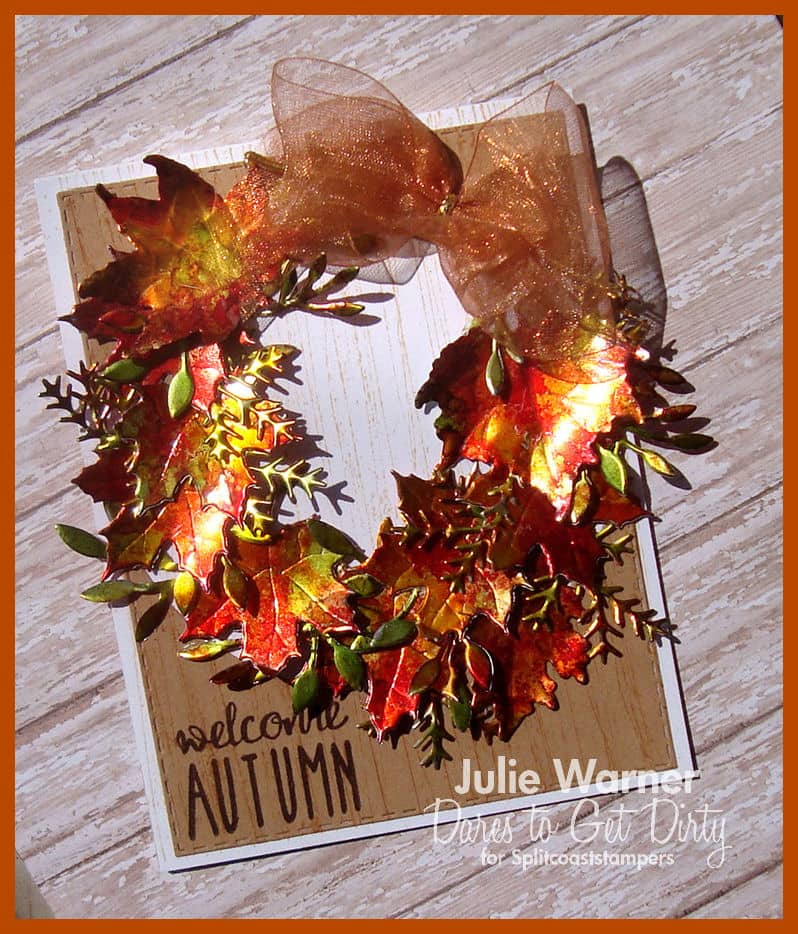 I made this for the Splitcoast Inspiration Challenge (IC714) & also for Joanne's Dare to Get Dirty Challenge.You can find all the details for the challenges HERE. You'll need to be a Fan Club Member, so click the blue link & find out how. For the IC, my inspiration was THIS. 

This wreath took me quite a while to make. If I had used paper for the leaves, it would have been easier but if you always take the easy route, you probably miss all the good scenery. Anyway, that's my story & I'm sticking to it. So what did I use for the leaves?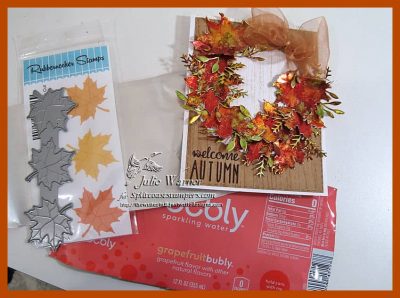 Some aluminum soda type cans! These were sparkling water cans & I'm here to tell you, they don't make these cans like they used to. They are much thinner & very easy to cut & also to die cut. I turned over the can pieces & used the aluminum colored side. After die cutting, I was going to coat them w/ paint first, but I forgot. So I used alcohol inks to colors them. They're really bright & shiny (but also sharp!). I used a woodgrain image on the backgrounds & added a sheer copper bow to finish it.
Here's the inside.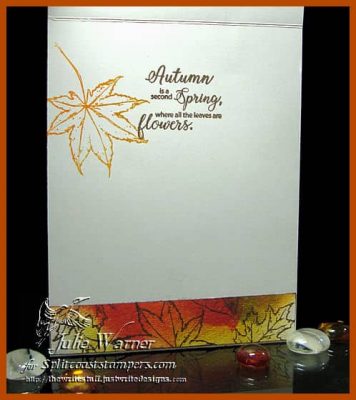 Thanks so much for stopping by!

Your comments are so appreciated!