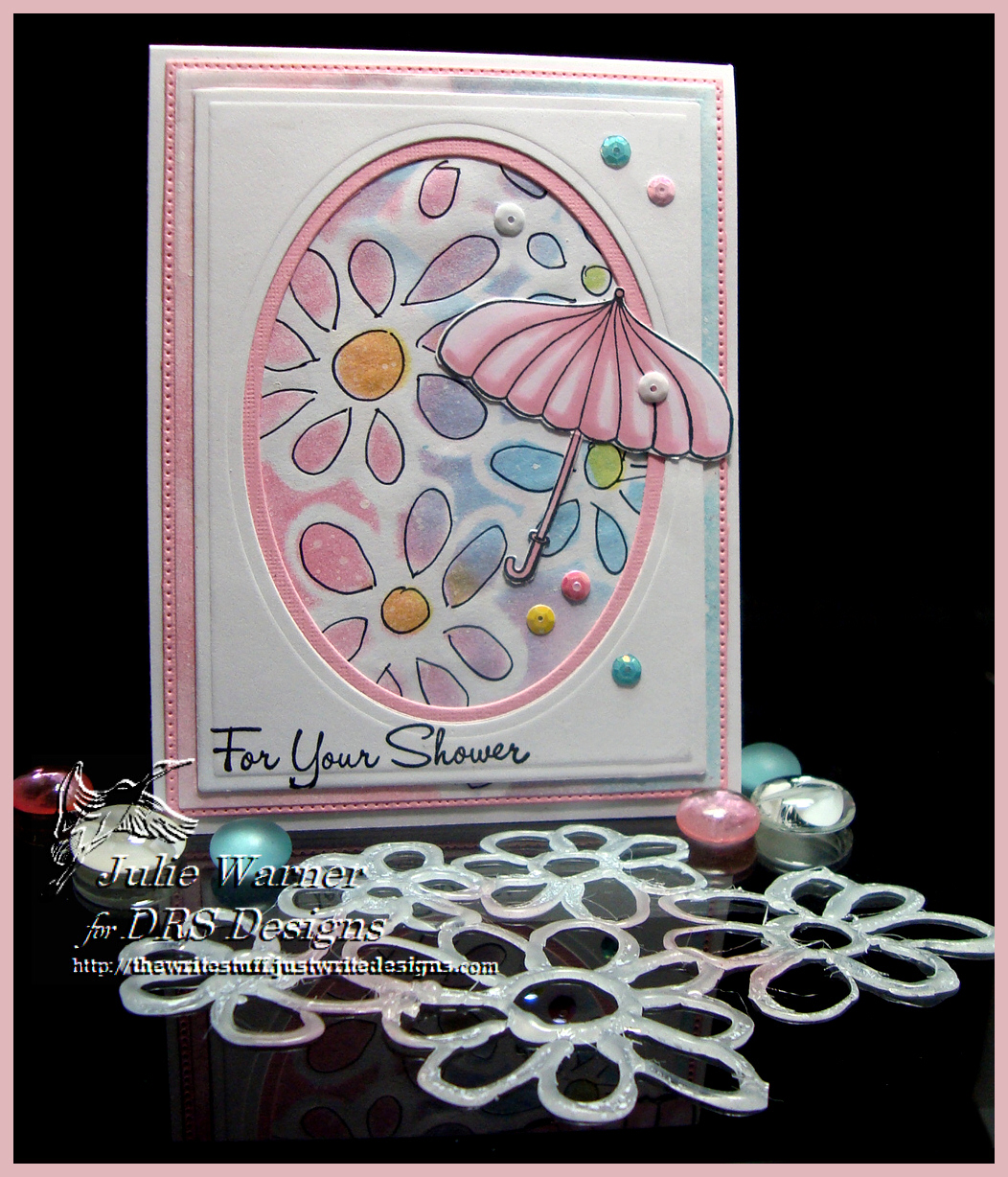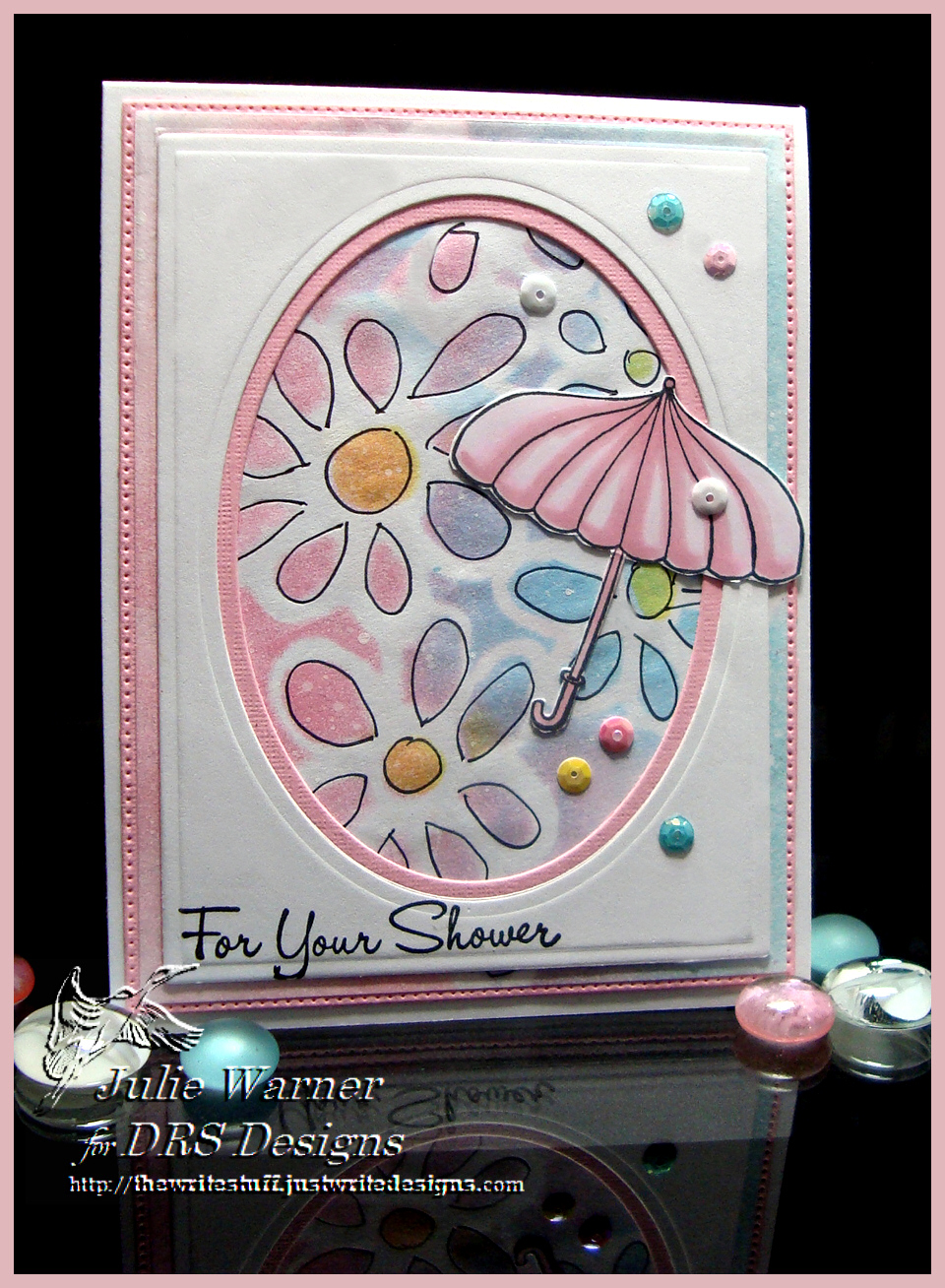 Today's Ways to Use It Challenge(WT538) asks us to use sequins. I'm also using one the Technique Challenges (TLC533) from a few weeks back which had us making a stencil using a hot glue gun.

I first made the stencil on a hot glue mat, peeled it up (when cool) and placed it on my card stock. Then I sponged on the colors from a rainbow pad and spritzed it a bit using some thinned down white acrylic paint in a fine mister. I think I actually liked the stencil better than the result, lol. It looked a little undefined so I used a Micron pen to sort of outline the petals. Here's what the stencil looks like.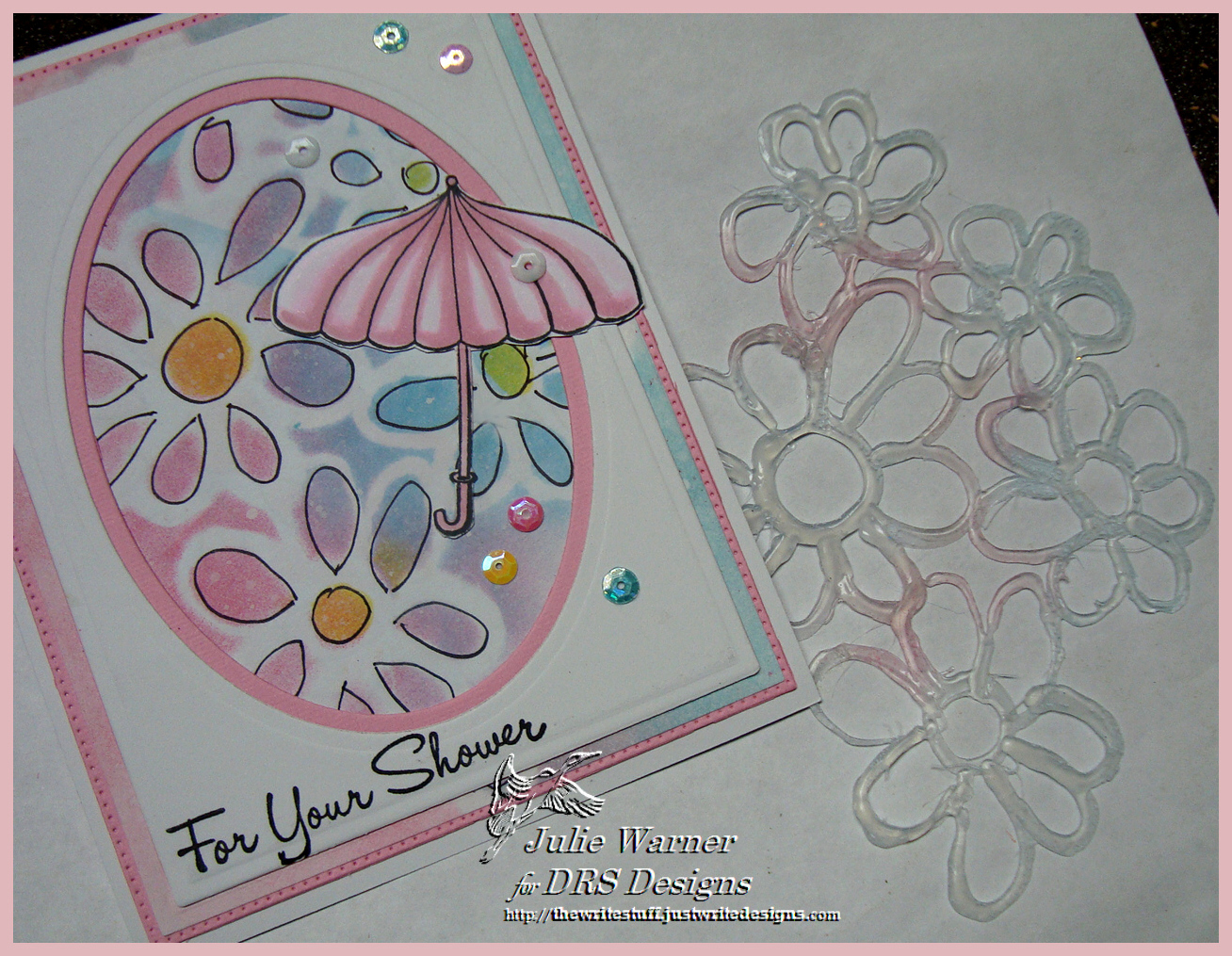 I die cut the layers, stamped the greeting, added a fussy cut umbrella and attached the sequins (upside down, just for a change).

Thanks so much for stopping by! If you haven't, please check out the DRS Thursday Challenge– this week..Splatters (image, spritzing, paint, whatever!) DRS images are not required & a nice prize is up for grabs!



Supplies: