After seeing pinwheels of all shapes and sizes, then searching for dies to make pinwheels, it finally occurred to me that it might be pretty simple to make my own. Turns out it was VERY easy. And I made a quick little tutorial to show you how I did it.
(Click on any image to enlarge)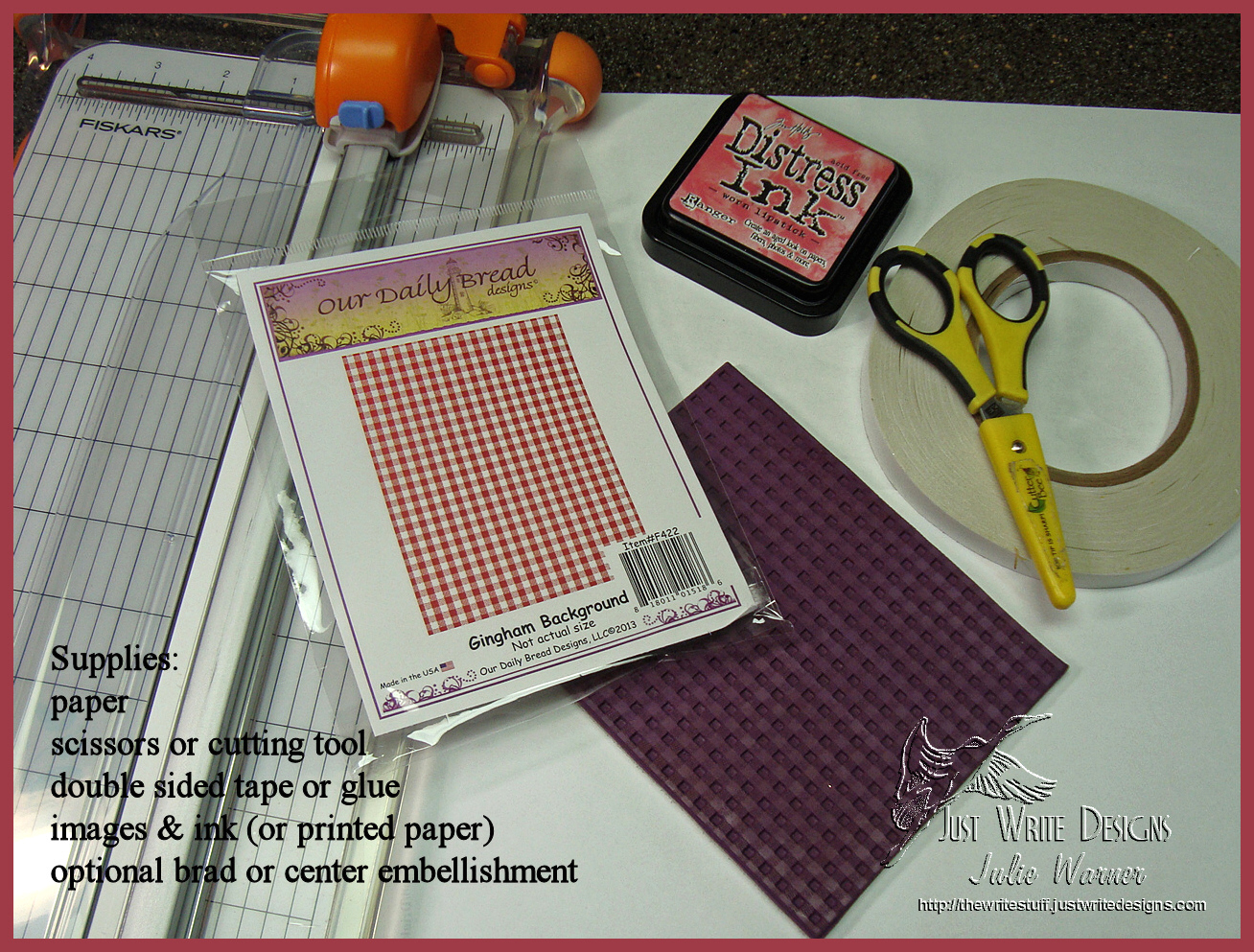 Supplies for this project are basic and just as simple as the pinwheel itself. I recommend paper about 24 lb weight or so. You can try card stock but it will be much stiffer and in smaller sizes, may be hard to work with. For my tutorial, I used 20lb copy paper, but when stamped, it made it a little see through. The 24 lb paper I used on my finished project did not show through. You can also try printed paper… either one sided or double sided for a different look. I used a cutting tool because I have trouble cutting straight, but you can use scissors or a craft knife if you choose.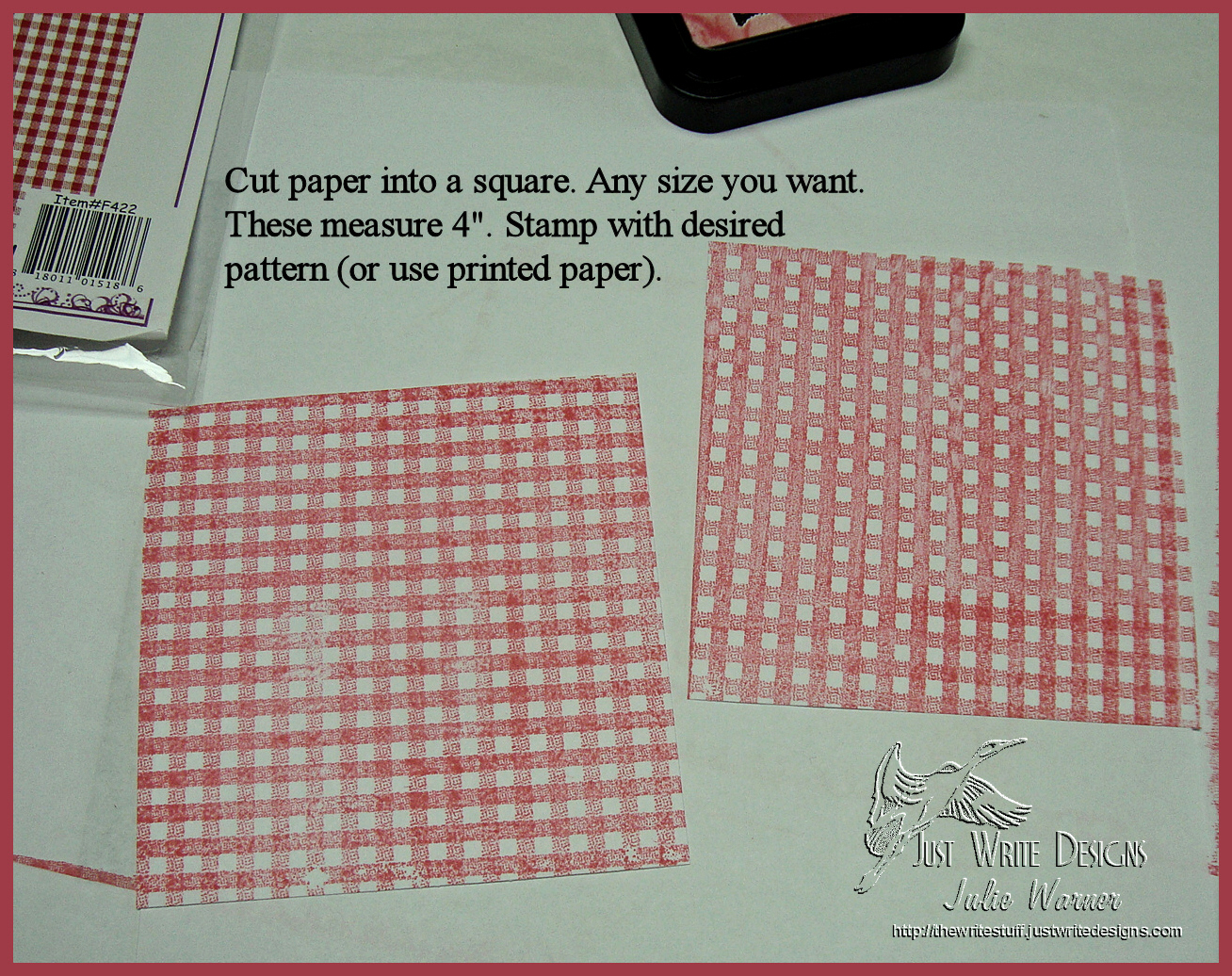 Any size will do. I made these 4″ to make it easier to see here. I opted to stamp my squares using a Gingham Background from Our Daily Bread designs.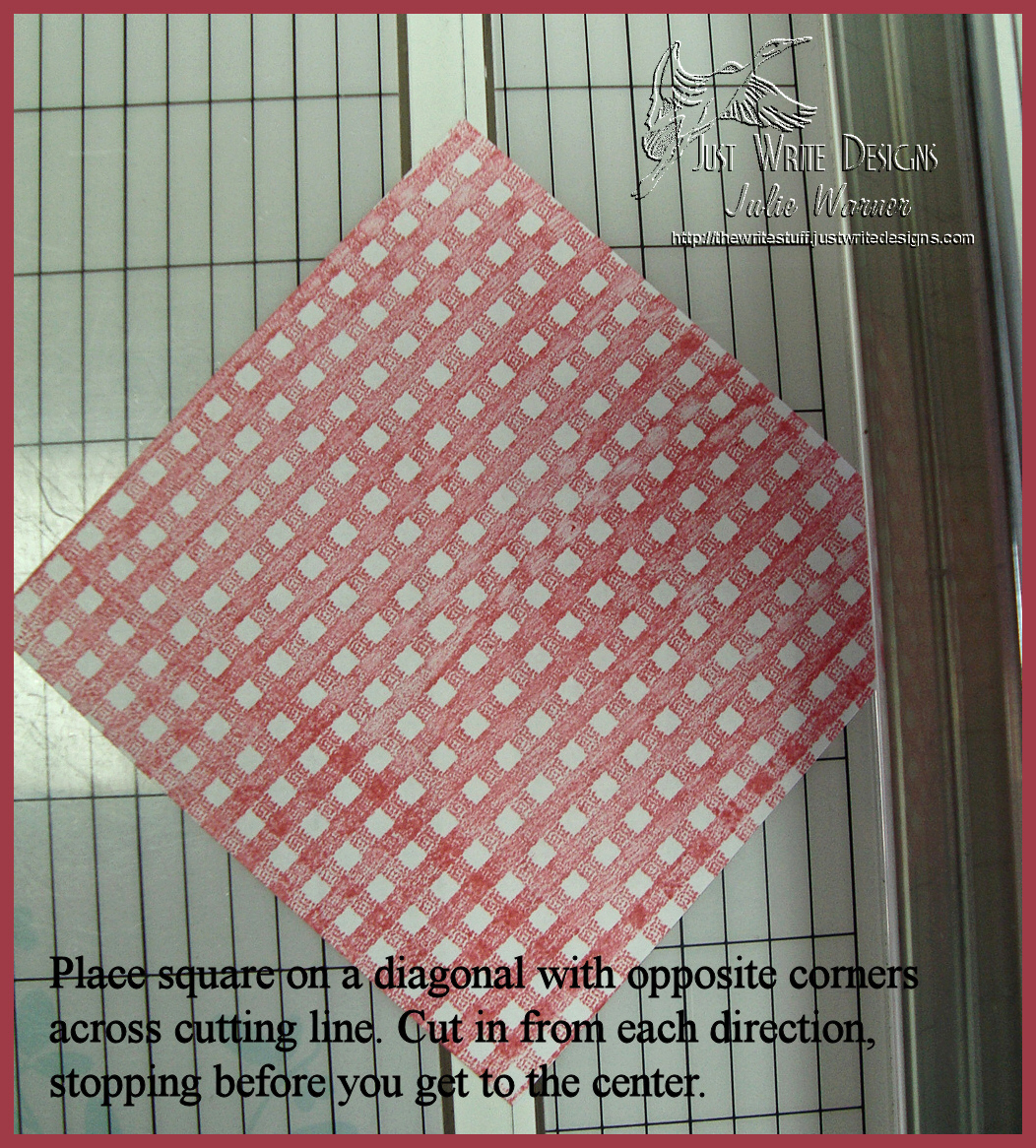 Important: Do not cut all the way to the center!  Cut in from the top toward the center, but stop about 1/4 " before. Lift blade and cut in from the bottom, again stopping about 1/4″ from center.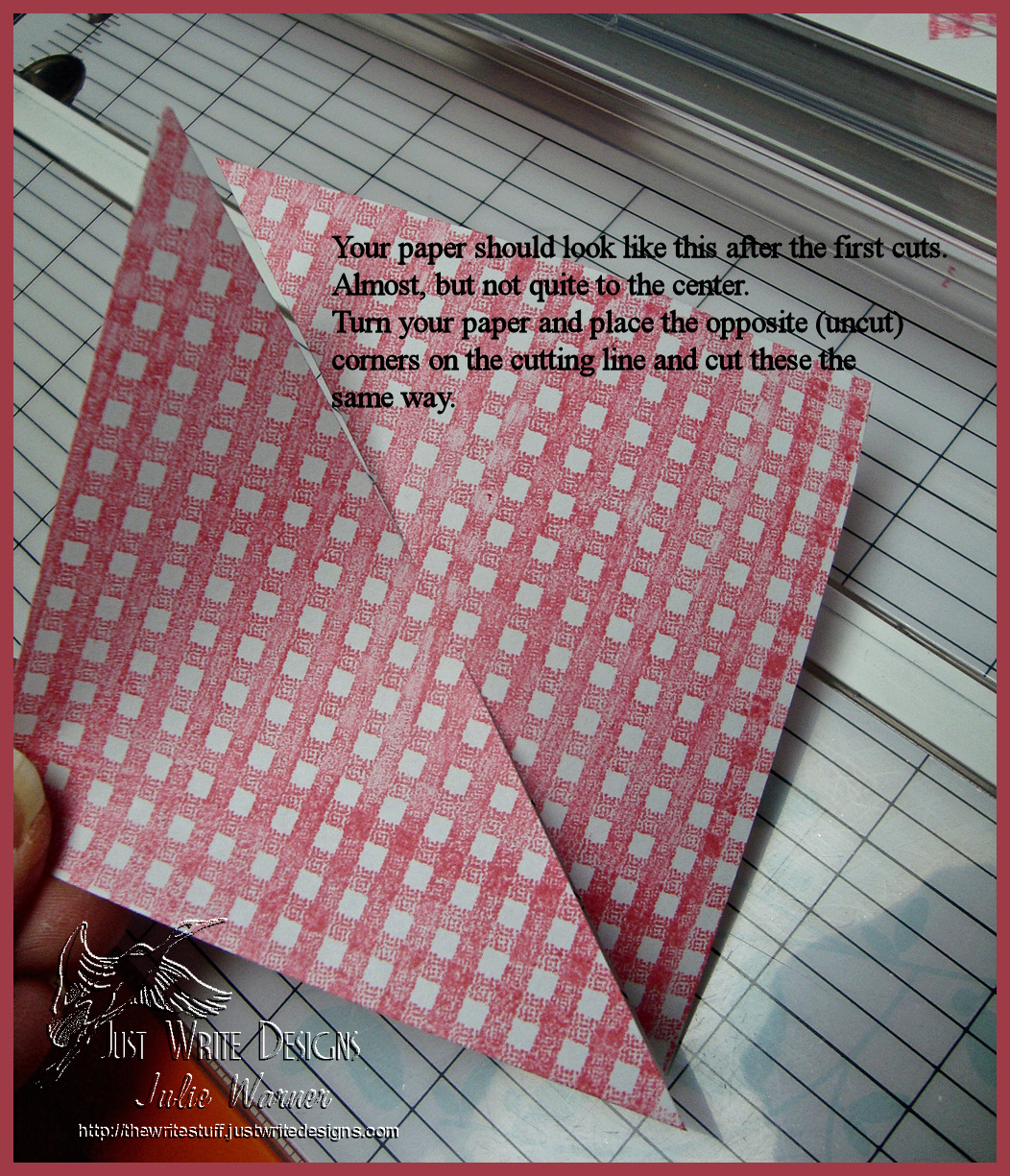 This is what it should look like after the first cuts. Now turn your square so that the uncut corners are on the cutting line. Repeat the cuts, again stopping each cut about 1/4 " from the center.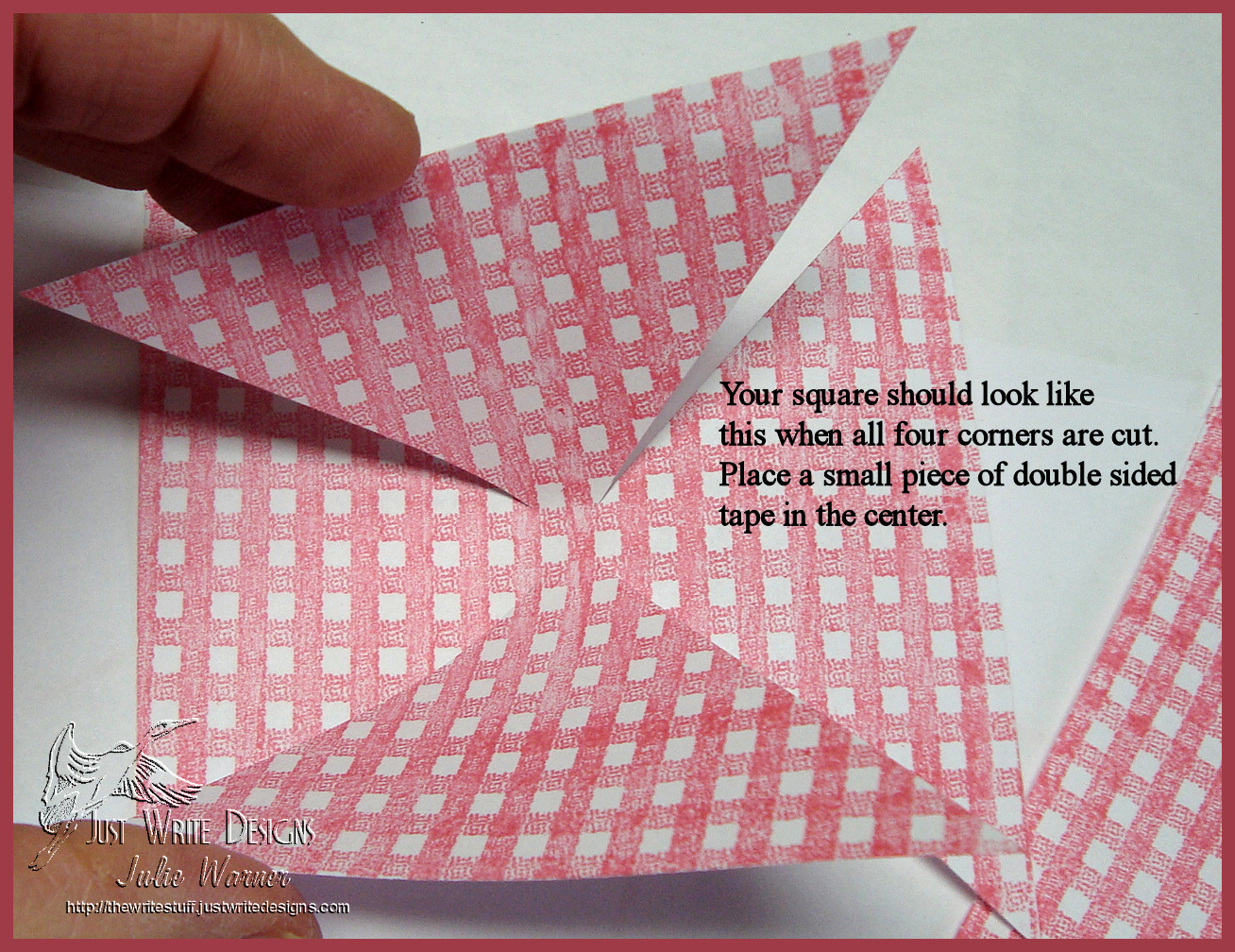 This is how your square should look after all 4 cuts. Place a small piece of double sided tape (you could also use tacky glue, but you'll have to hold it a second or two) in the center.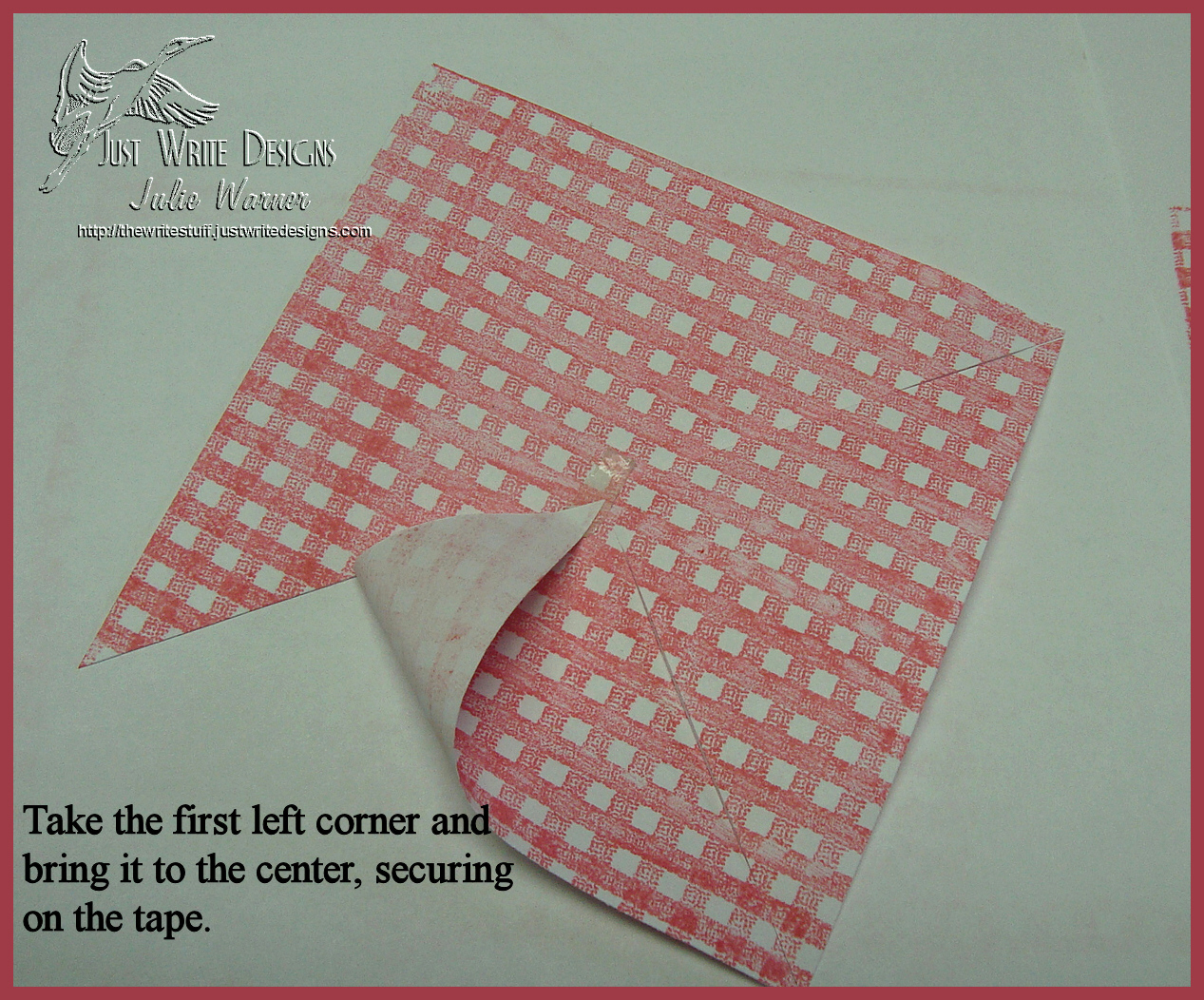 Take one left corner and tack it to the center. You could also use the right corner, just make sure you use the SAME corner of each section (ie: all left corners or all right corners).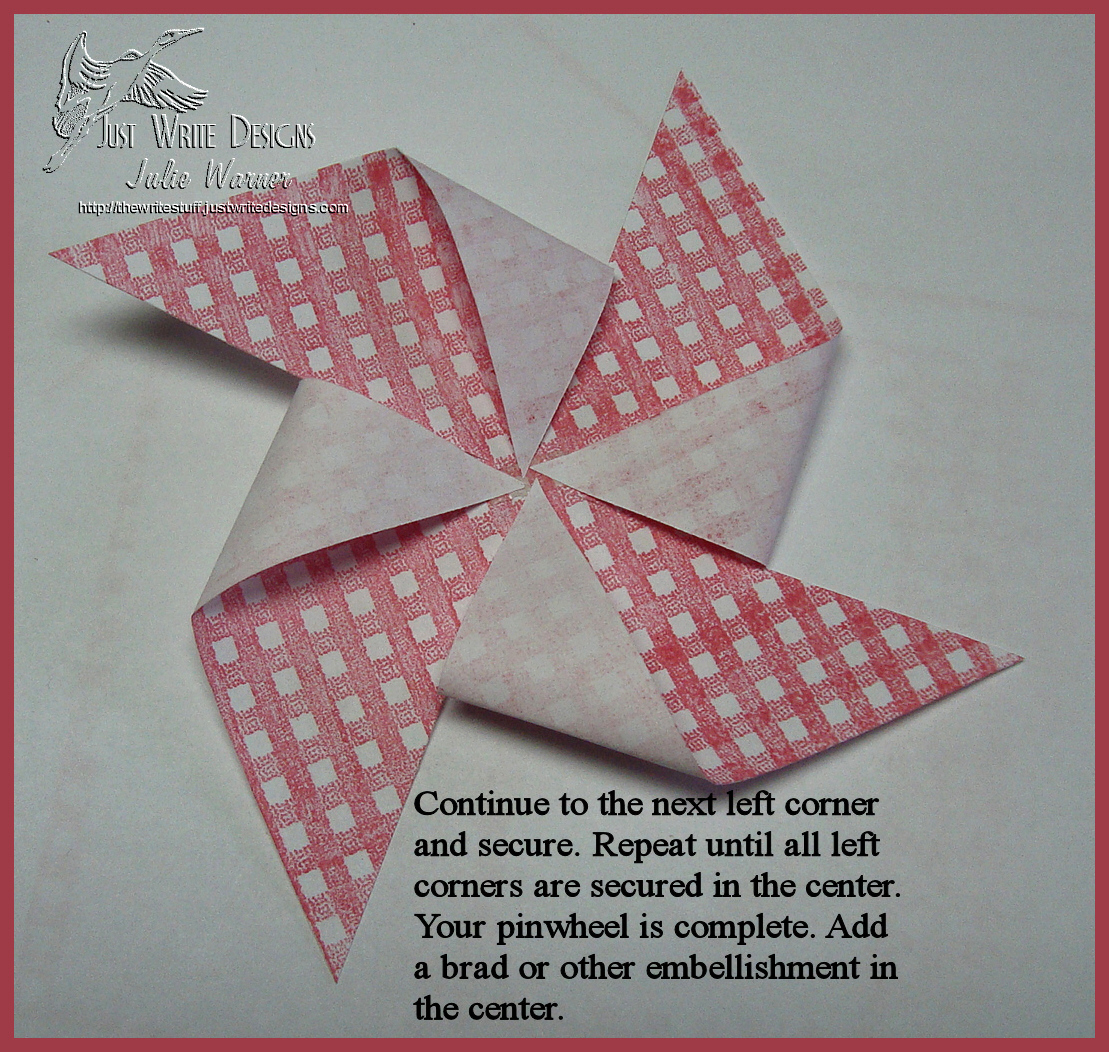 Continue until all same four corners are attached to the center.  Your pinwheel is finished! Just add a brad or other embellishment in the center. Or stack a smaller pinwheel on top of a larger one like I did in my finished project.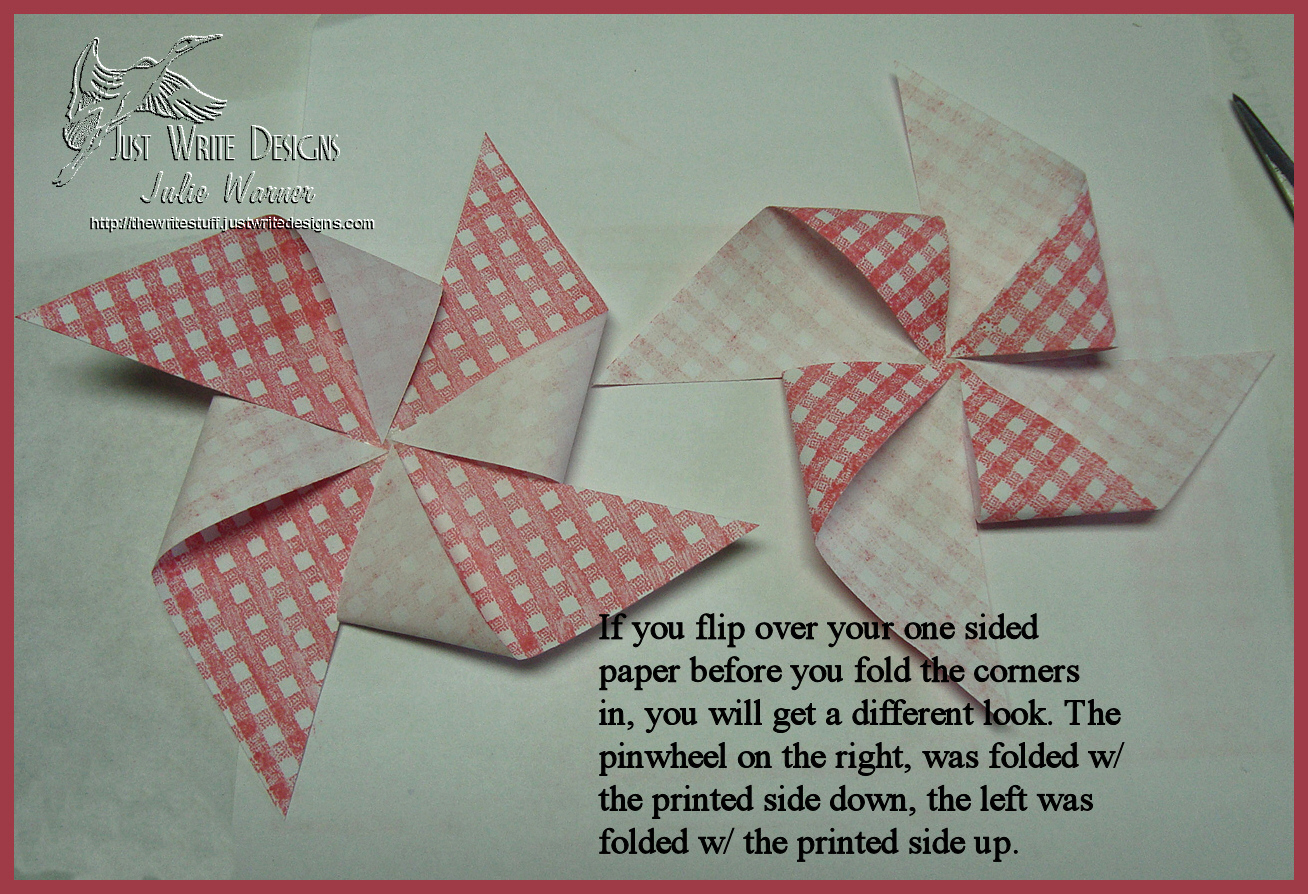 You get a different look depending on which side you fold, face down or face up. These two started exactly the same but the left was folded w/ the printed side face up and the right was folded printed side face down. Try it w/ double sided paper, too!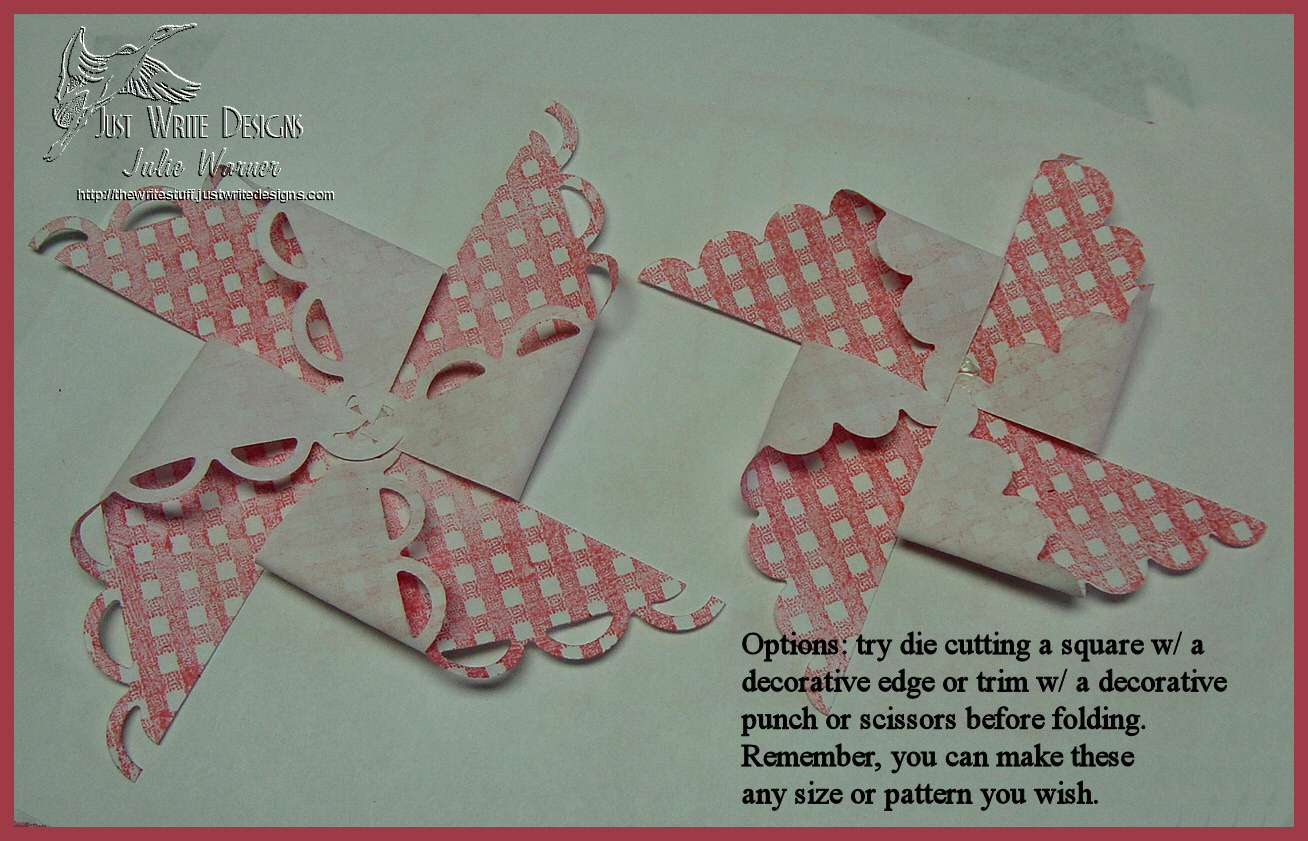 A few other options to try: use a decorative edge die cut square, use decorative punches on the edges or decorative scissors before you fold. The one on the left was die cut w/ a Spellbinders Lacey Square and the one on the right was die cut w/ a Spellbinders scallop square die.
And here is a finished project I made using a 1.25″ pinwheel stacked on top of a 1.50″ pinwheel w/ a brad in the center. (Just click on this LINK  and it will take you to the post w/ all the details about this card).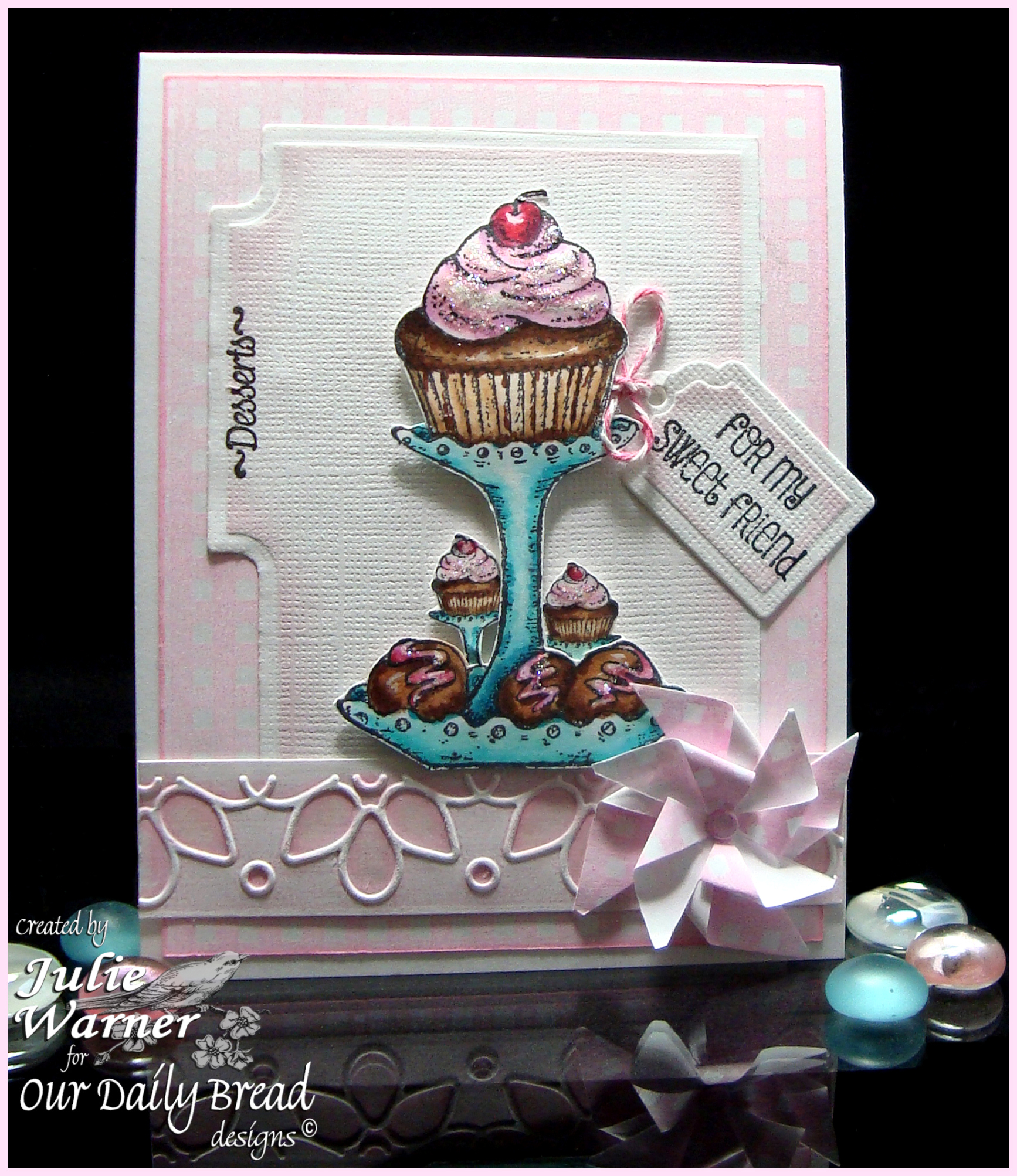 Thanks so much for stopping by! Have a great day and show me your pinwheels! I'd love to see what you do!

4 Responses to "Pinwheel Tutorial"
Your comments are so appreciated!