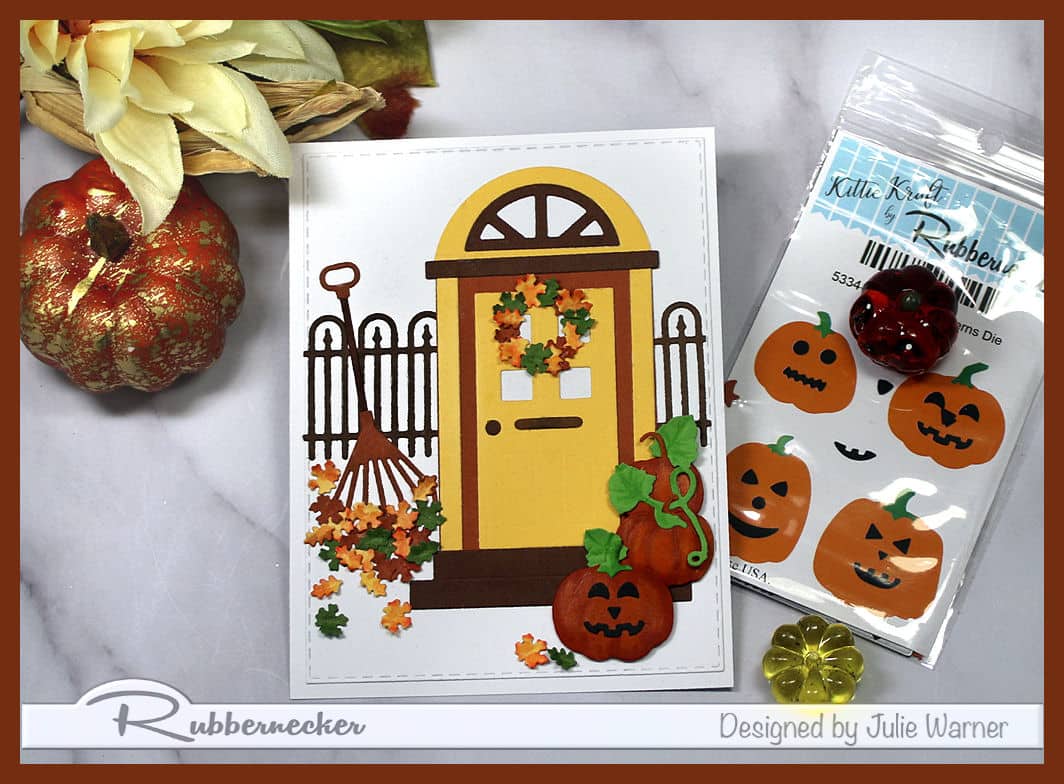 I made this card for the Color Challenge on Splitcoast (CC812). The colors are coral, curry & cinnamon. I don't have any of today's colors so I got as close as I could. Since I blended the coral color onto the yellow leaves it looks more orange than anything. All I can say about that Crushed Curry color is gee..I thought the Starfruit color was hideous & turns out curry makes it look a little better. So there's that in the sort of plus column.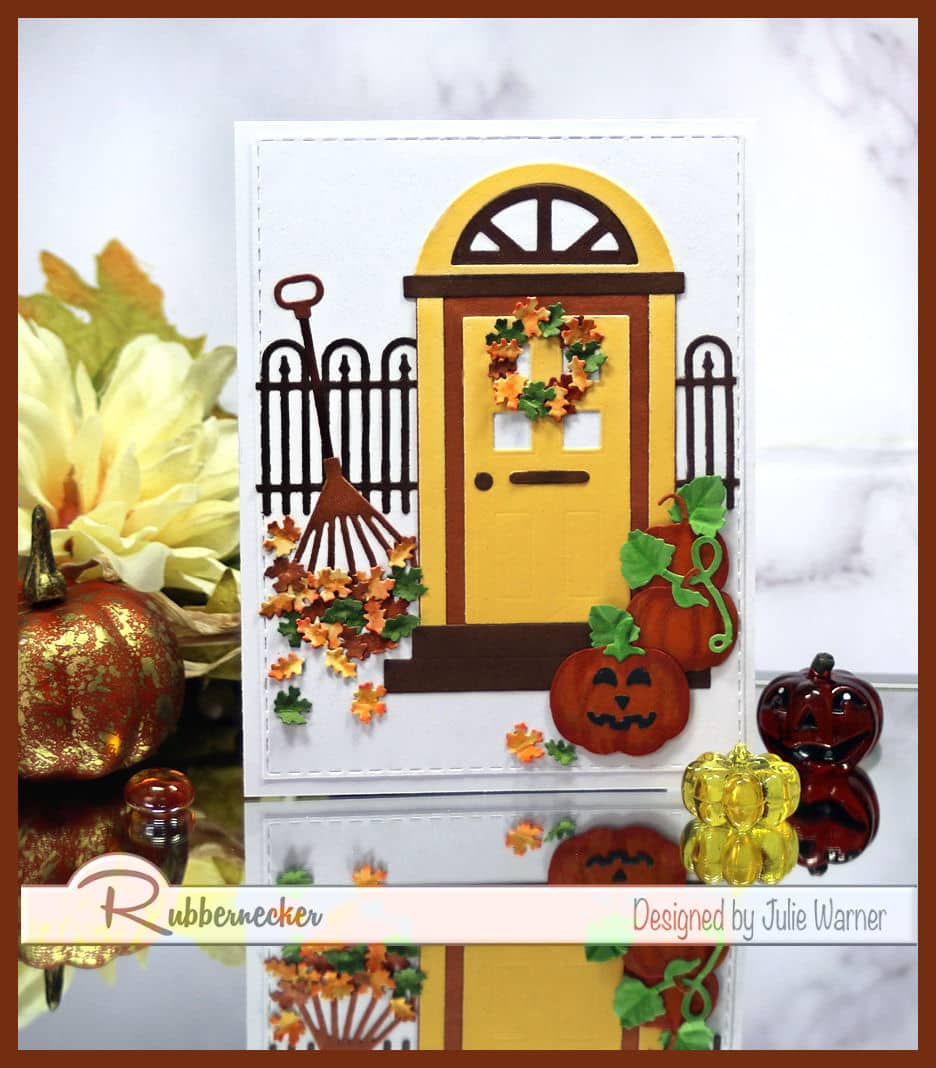 This card (or maybe it's me) has problems..it's totally a case of can't see the forest for the trees. I'm working away putting all those teeny tiny leaves on there, arranging the pumpkins, etc. Then I see it..wonderful looking door to nowhere. No house (or else it's a very, very narrow house, lol). This so reminds me of a trip my sis & I made to NC. On the way back, we saw a nice little house w/ a carport. The carport had a garage door. I still can't figure that one out. It was still open on the other 3 sides. I guess that's why this card is similar to that carport.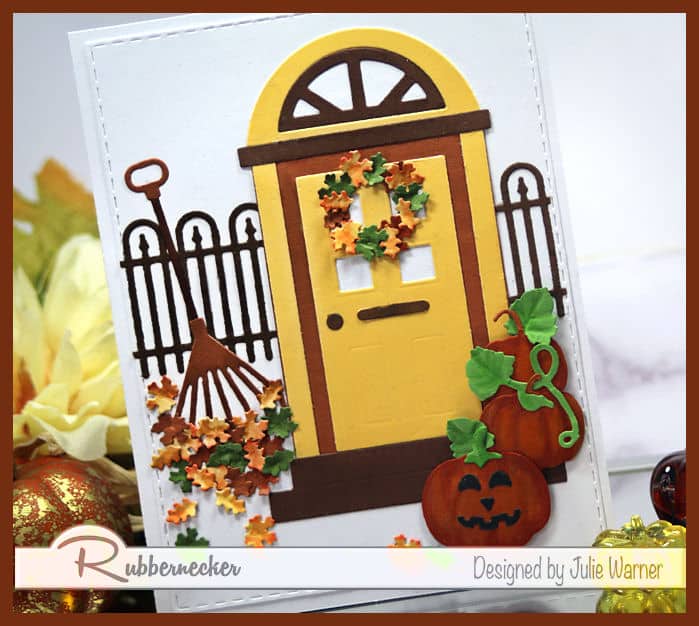 Thanks so much for stopping by!




Supplies:
Stamps:  none
Paper:  Staples 110# white, olive, yellow, rust, brown
Ink: Rubbernecker Stamps: Color Fuse inks

set #2

,

set #4
Accessories:
Rubbernecker Stamps

:

Rectangle Stitch,

Door w/ Steps, Tiny Leaves, Pumpkins & Ivy, Garden Tools, Wrought Iron Fence dies, Crossover II