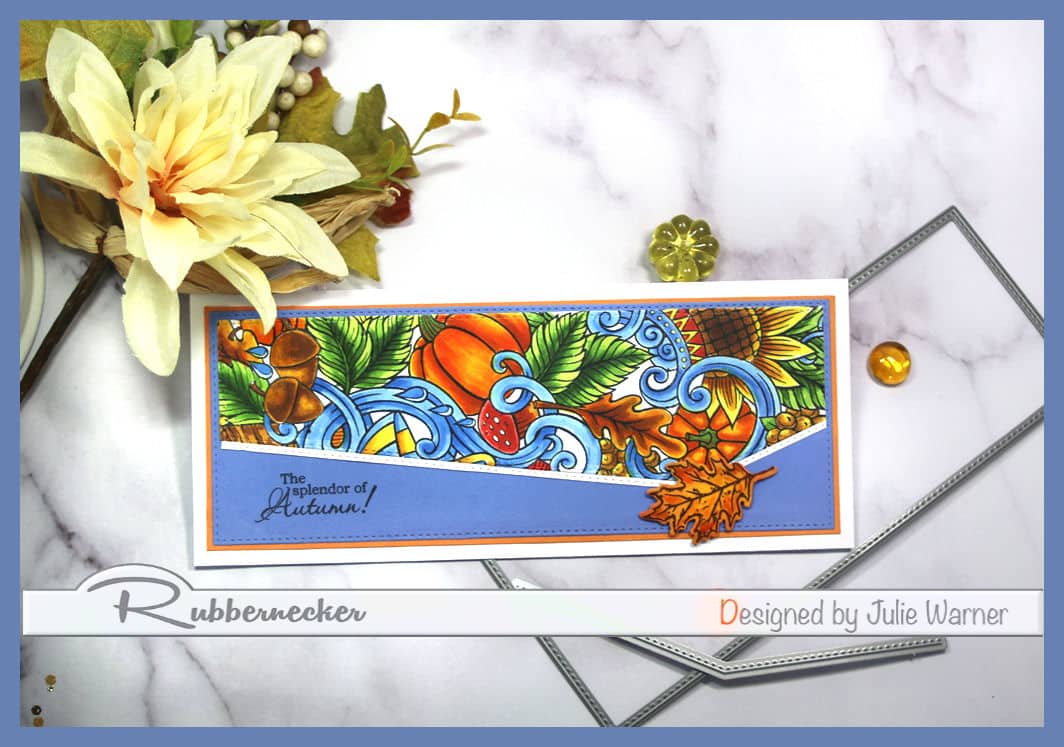 For the Splitcoast Inspiration Challenge (IC772), we're headed to Soft Surroundings. They have a lot of really lovely items & for my card I was inspired by the colors in THIS dress.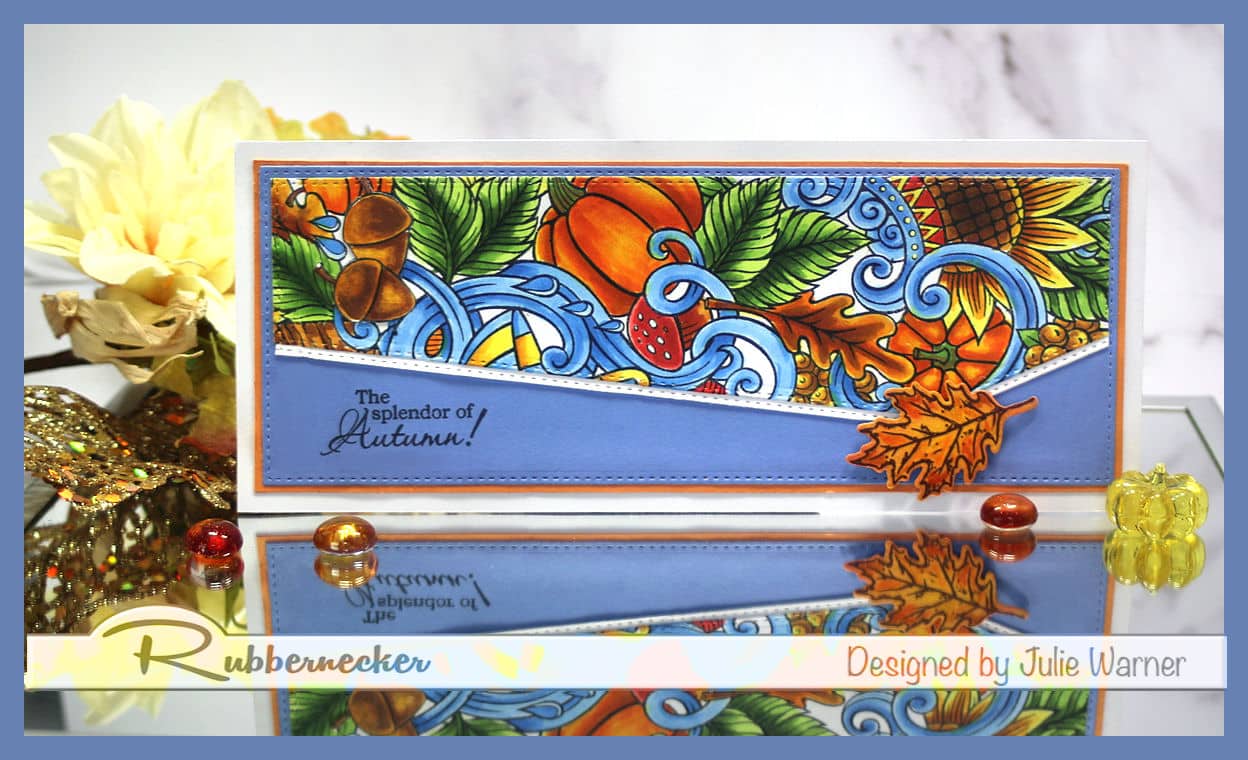 I did some slightly tricky die cutting for the angled topper & since I've had questions about my resizing technique w/ dies, I took some extra pics to help explain it. The angled die I used on the edge is actually sized for an A2 card so I had to partially die cut the Fall Slimline image w/ the next largest size stitched slimline die. Then I had to cut the lower edge & extend the shorter length of the border die. This is how I did the first cut. (Click on any pic to make it larger)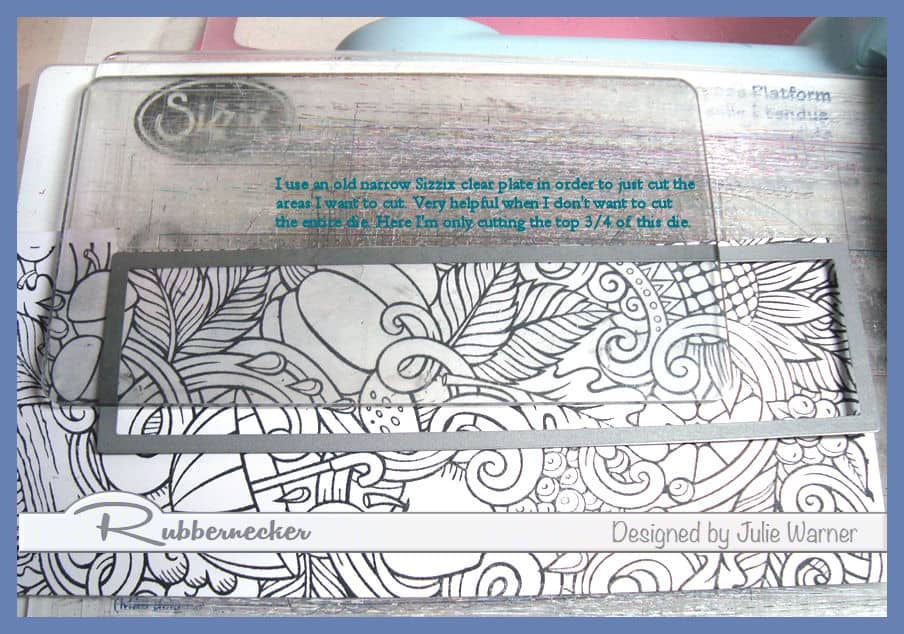 You'll see I only cut the top 3/4 of the die, not cutting the lower 1/4 at all.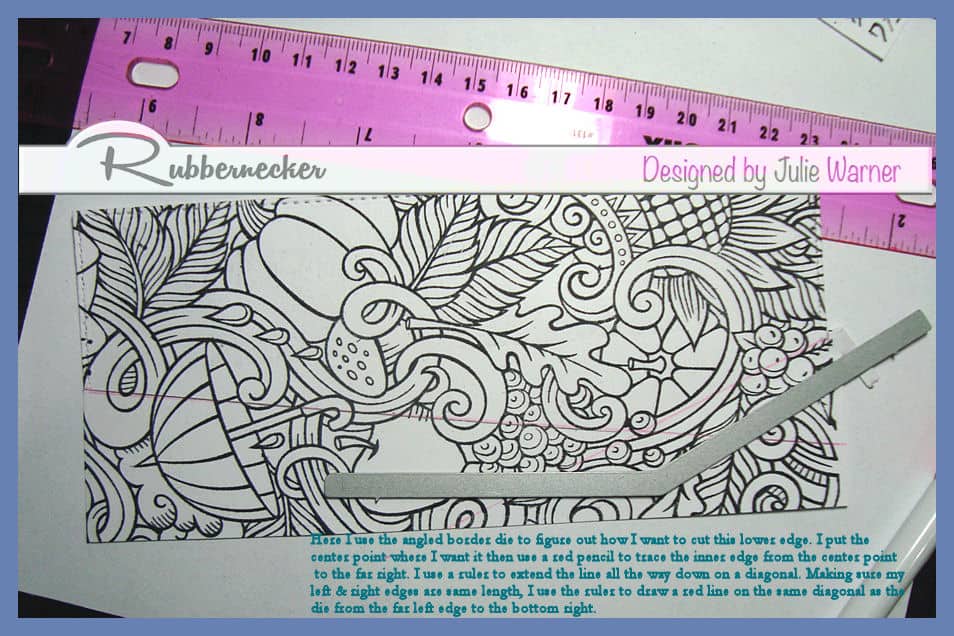 I used the actual angled die & a ruler to extend the line where I want to cut. A red pencil was used to make it visible here.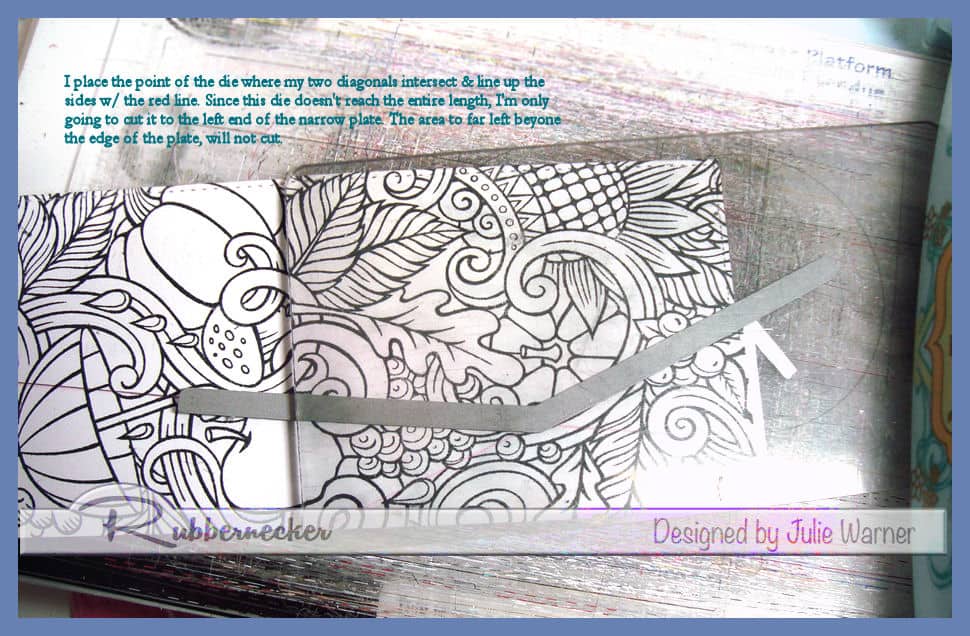 I used the smaller top plate to make first cut.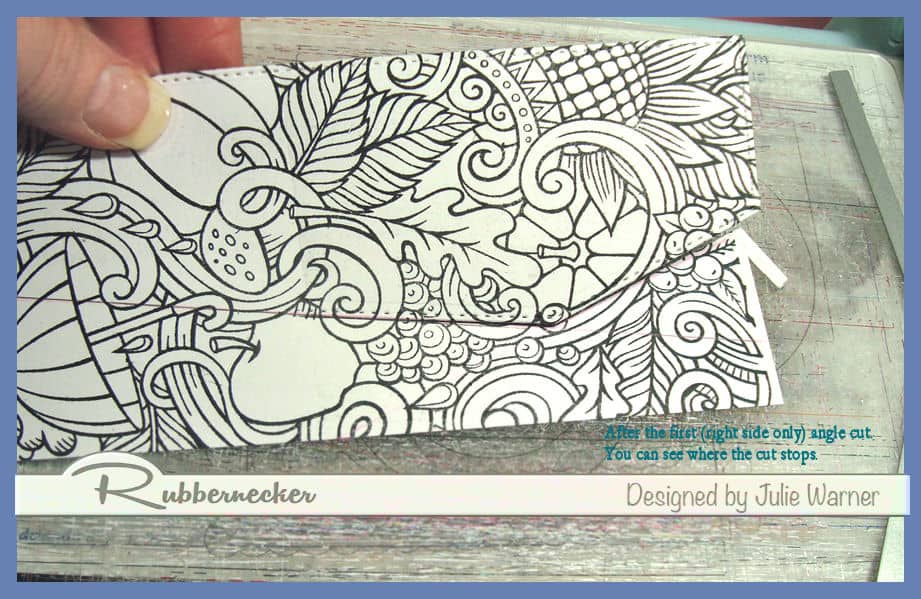 You can see the first cut more clearly here. Only the right side is cut.


Now I line up the die along the remaining left side making sure to line up the stitch lines on the die.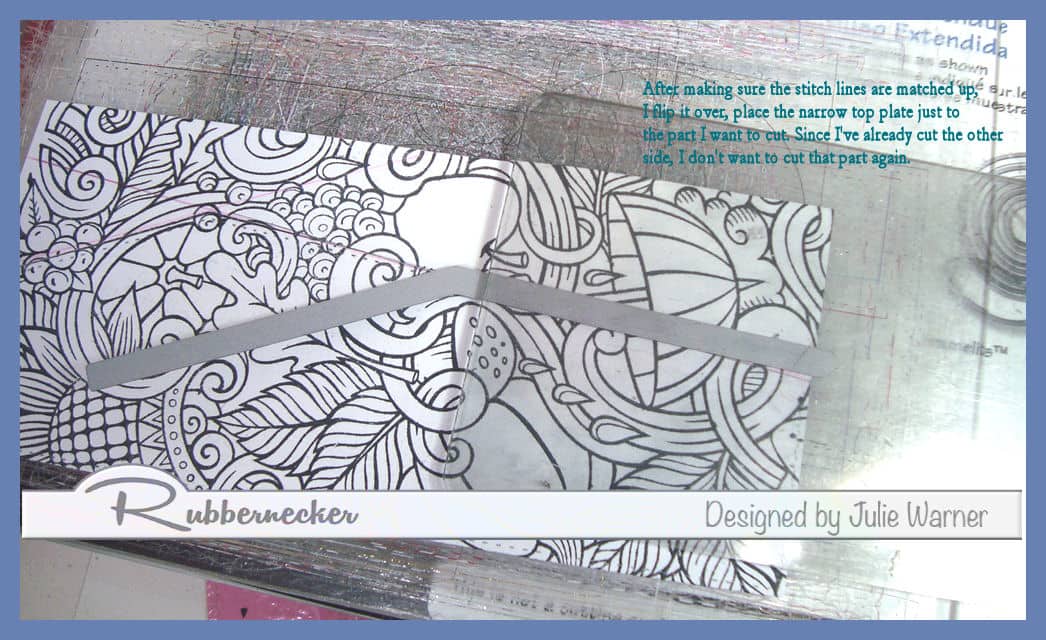 Now it's flipped back over & ready to cut.


All finished. Just have to erase the pencil & color it in.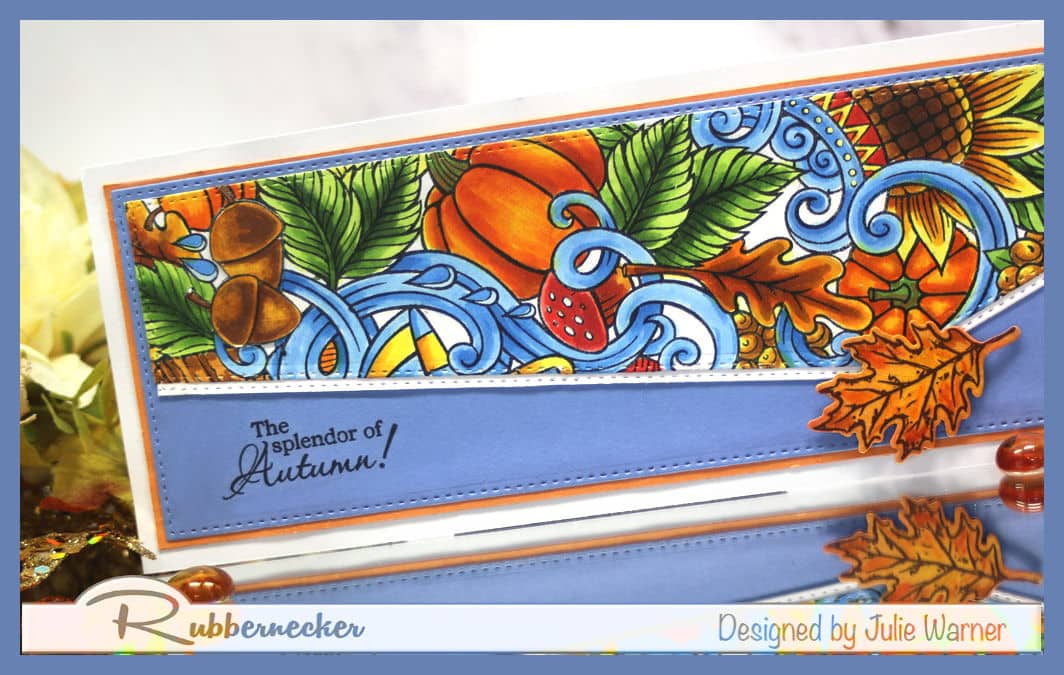 You may notice that my colored in panel looks longer on the left than it did when I was cutting it. After I finished coloring & started to assemble my card, I realized it looked better a little longer, so I cut a bit more of the leftover, then stamped the acorn again & fussy cut it. This bg is so busy that w/ the acorn on top, you can't even see where the cut was. I added a narrow white cut border under it, then attached it to my blue bg.
Here are the Copics I used.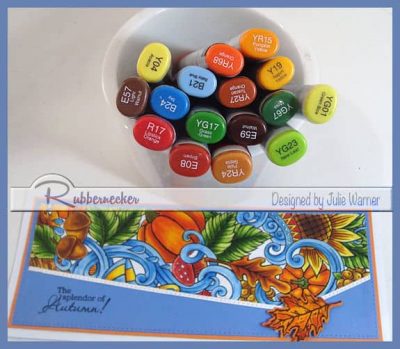 Thanks so much for stopping by!

3 Responses to "Fall Slimline"
Your comments are so appreciated!