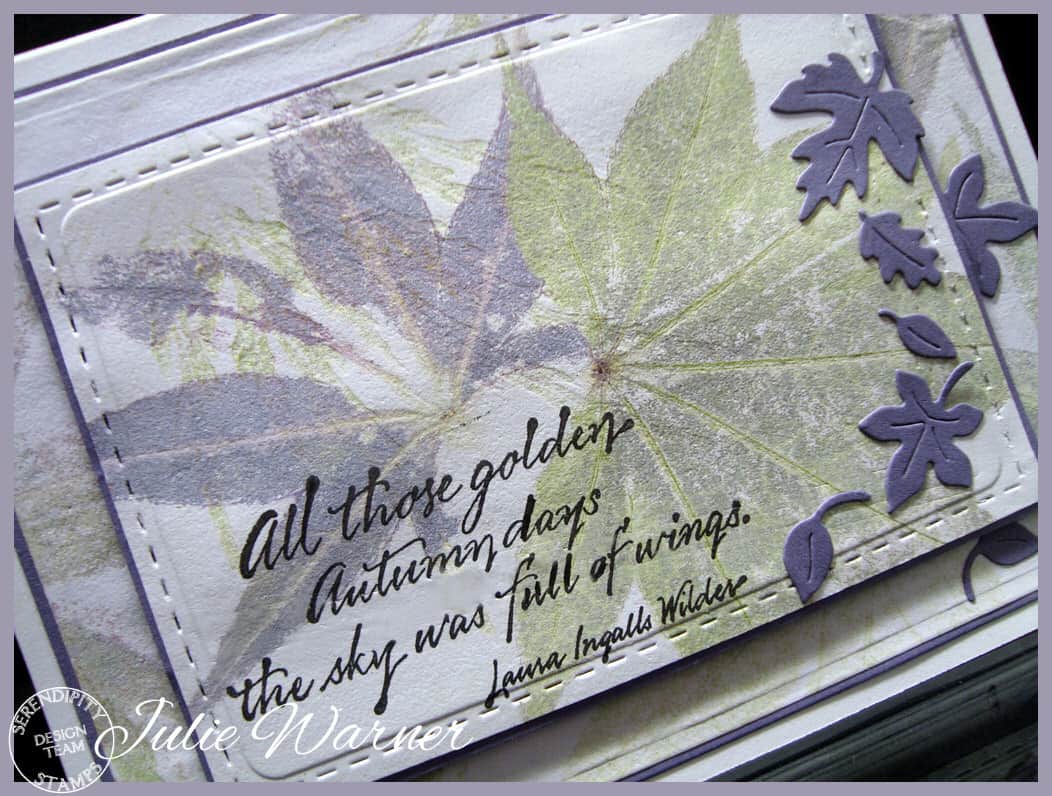 I made this for today's Technique Challenge (TLC601) hosted by my sweet friend, Karen, over on Splitcoast. The challenge was to take something from the yard and make an impression of it to use on your project.


So….what I learned from trying to run various leaves/flowers thru my Big Shot..
1. English Ivy leaves do not work. At all.
2. Geranium leaves really don't work much better.
3. Sweet potato vine leaves work too well. They make a mess.
4. Geranium petals work, but they also make a mess & they do not want to release from the paper.
5. Japanese maple leaves work perfectly! But after the mess of #3 & #4, I put everything between paper towels & funny enough, the paper towel impressions look the best! (See comparison below.)
For my card, I used the 110# white c/s impression for the top layer & the larger one done on plain ol' 24# copy paper. I even found a few Japanese maple leaves that had turned red! Since it has not been cool, I'll assume it's from heat stroke. Added a couple of dusty purple layers & a few die cut purple leaves (to cover an unfortunate embossing incident w/ the stitched die), & a greeting.

Here's a look at the inside.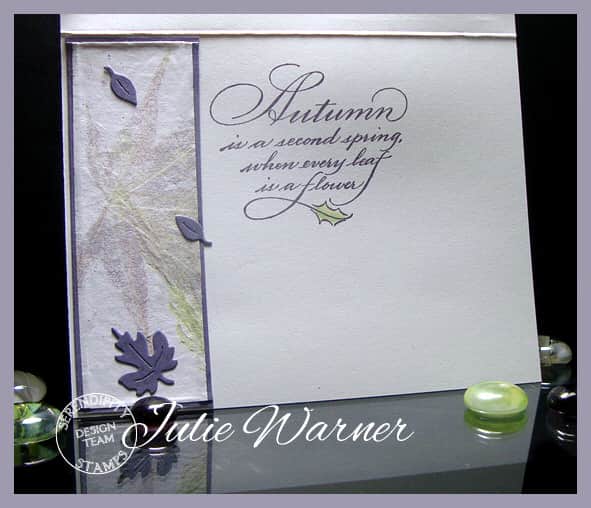 And here are the side by side comparisons. I'm definitely going to be using the paper towel versions in the future…love how they kept the reds of the leaves.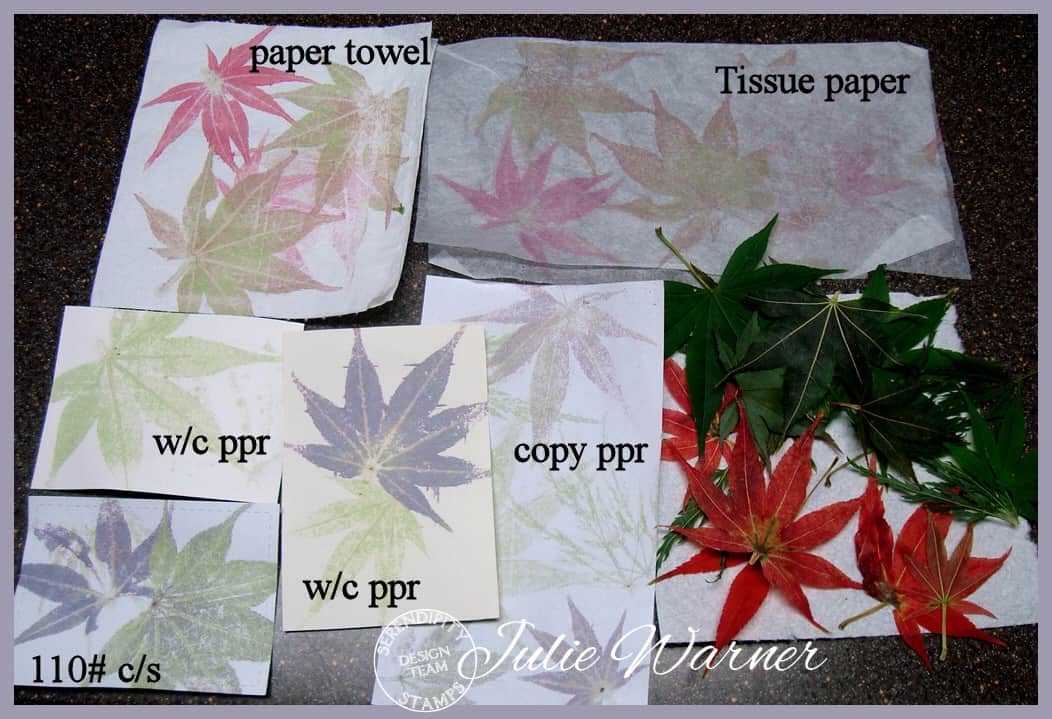 The leaves on the right are the ones I used for all of these samples above. Only the paper towel & the tissue paper pressings retained the red color. On all the others, the red turned to shades of purple. 

Below:  watercolor ppr, textured w/c ppr, 110# white c/s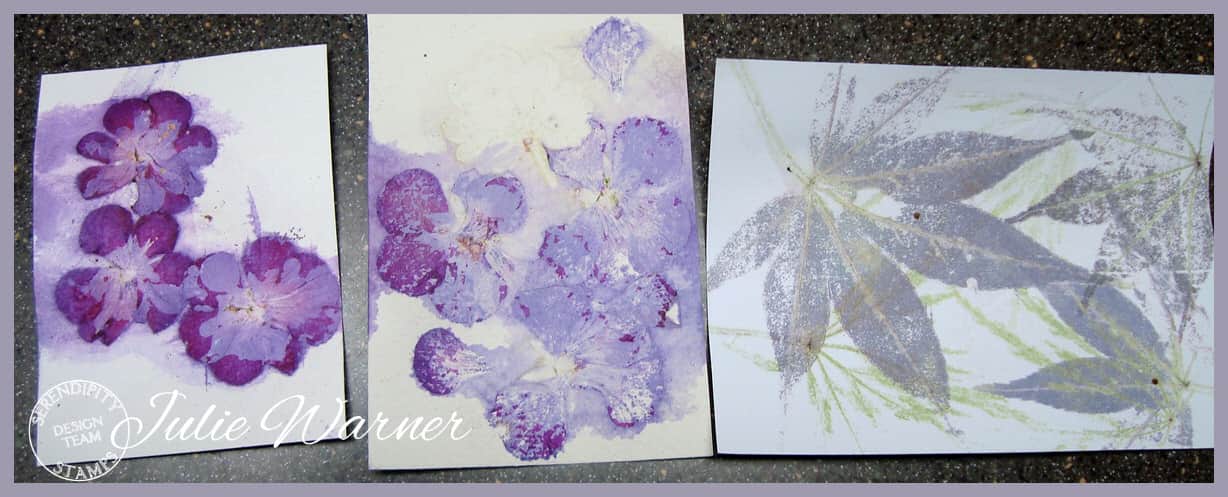 On the first one, the geranium petals did NOT want to let loose of the paper (the original color is a bright fuchsia..see pic below).The second one, they came off a little better, but I had to really scrub. The maple leaves on plain white c/s came off easily, but the bright red leaves turned purple.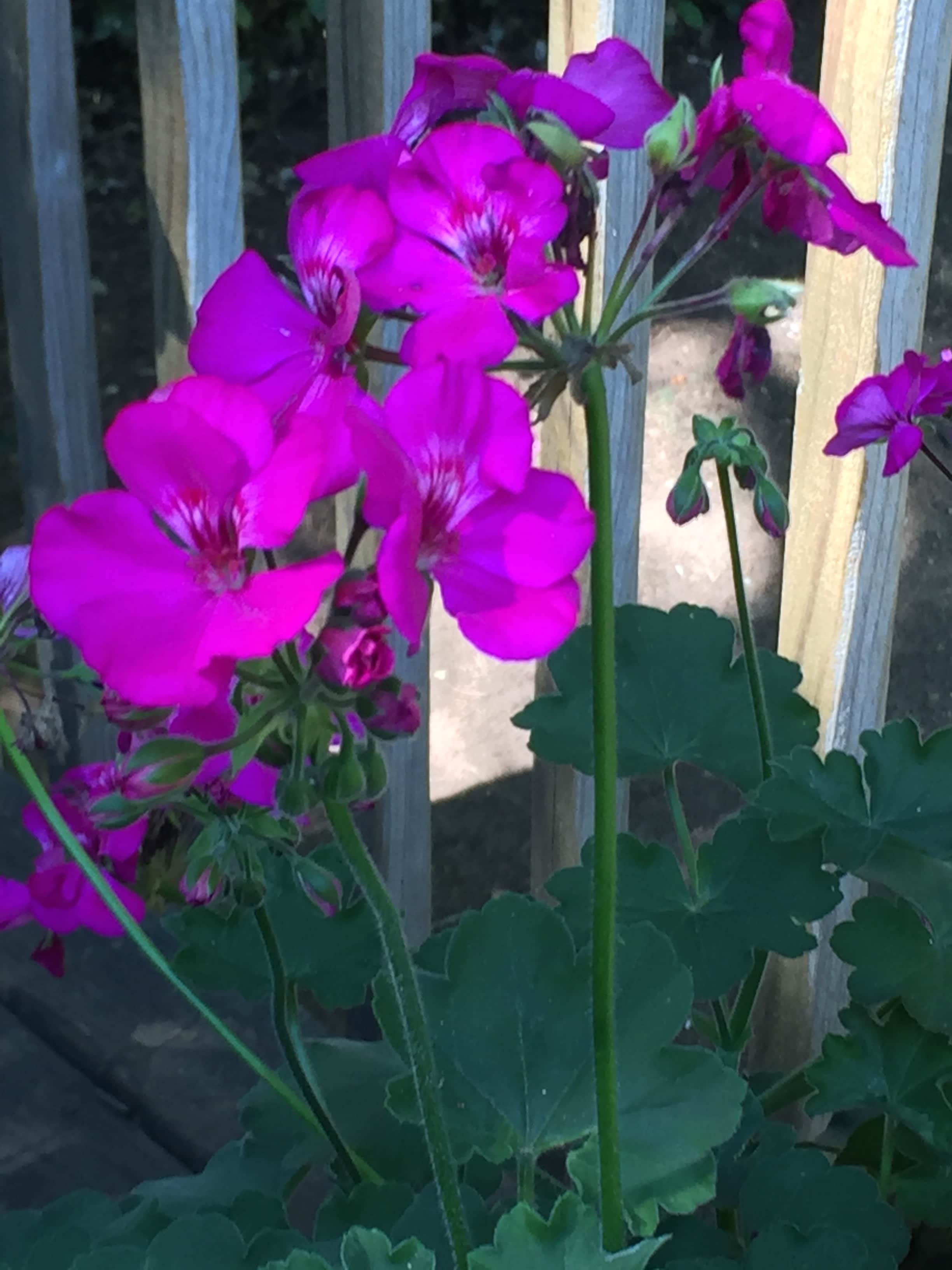 Thanks so much for stopping by!