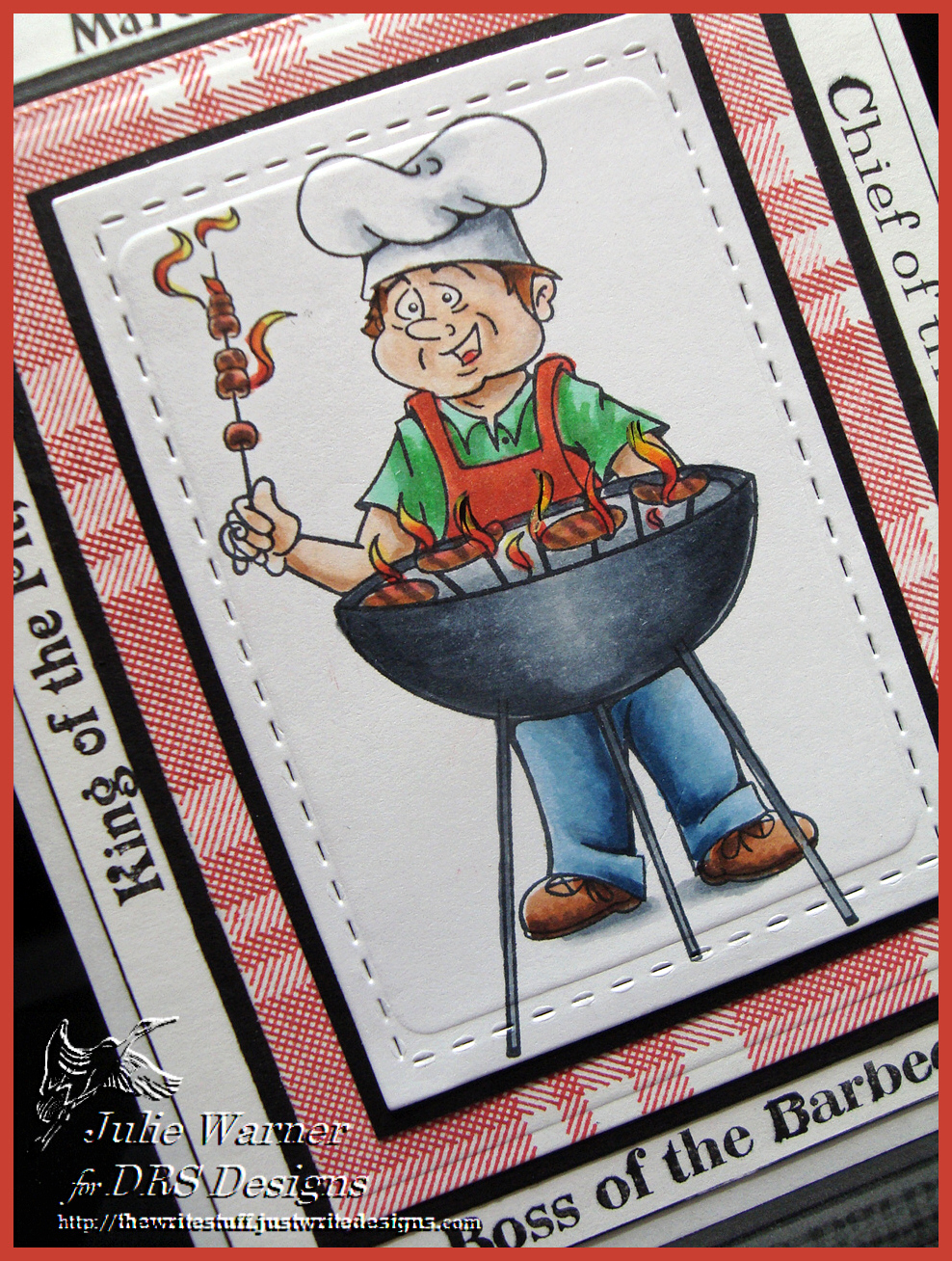 Today's Technique Challenge (TLC542) has us going every which way with one of our main images. Actually, 2 of my main images are going different directions..the greeting was split into these 4 parts and stamped around the sides. The woven plaid stripe image was stamped in 2 directions.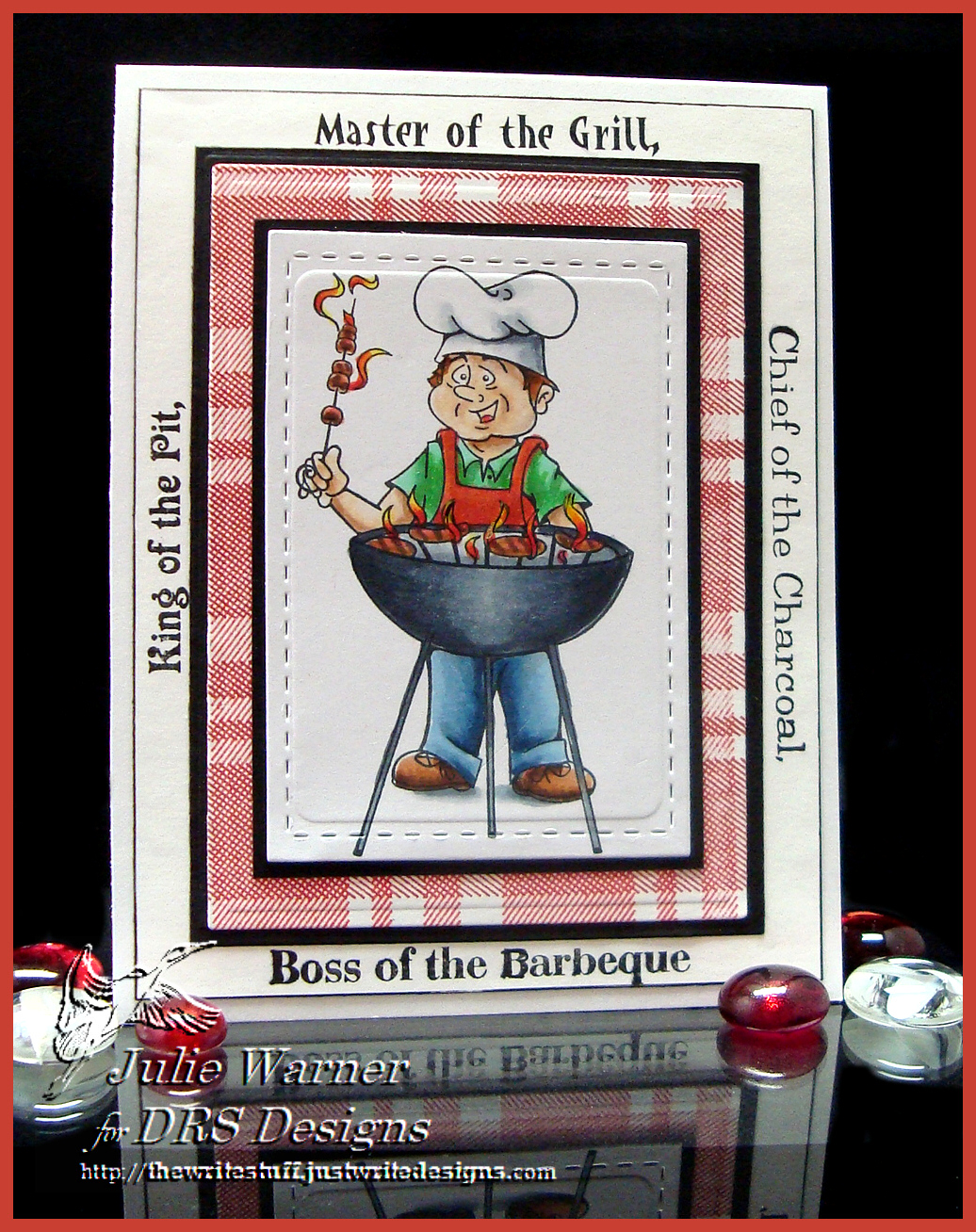 I needed a get well/feel better card for one of my brothers-in-law. Poor guy had a really nasty fall and ended up with fractured vertebrae in his neck, a banged up knee and a face that looks like he was in a prize fight! Ouch! This particular brother of my hubs is a well know grill master. So hubs say, can you make a card w/ a barbeque theme? Really? I've totally got that covered! I left off the Happy Birthday part of the greeting and made a tablecloth plaid layer using the woven plaid stamp. For the inside, I used the leftover frame (after die cutting it for the front) and added a feel better greeting and a die cut bbq grill.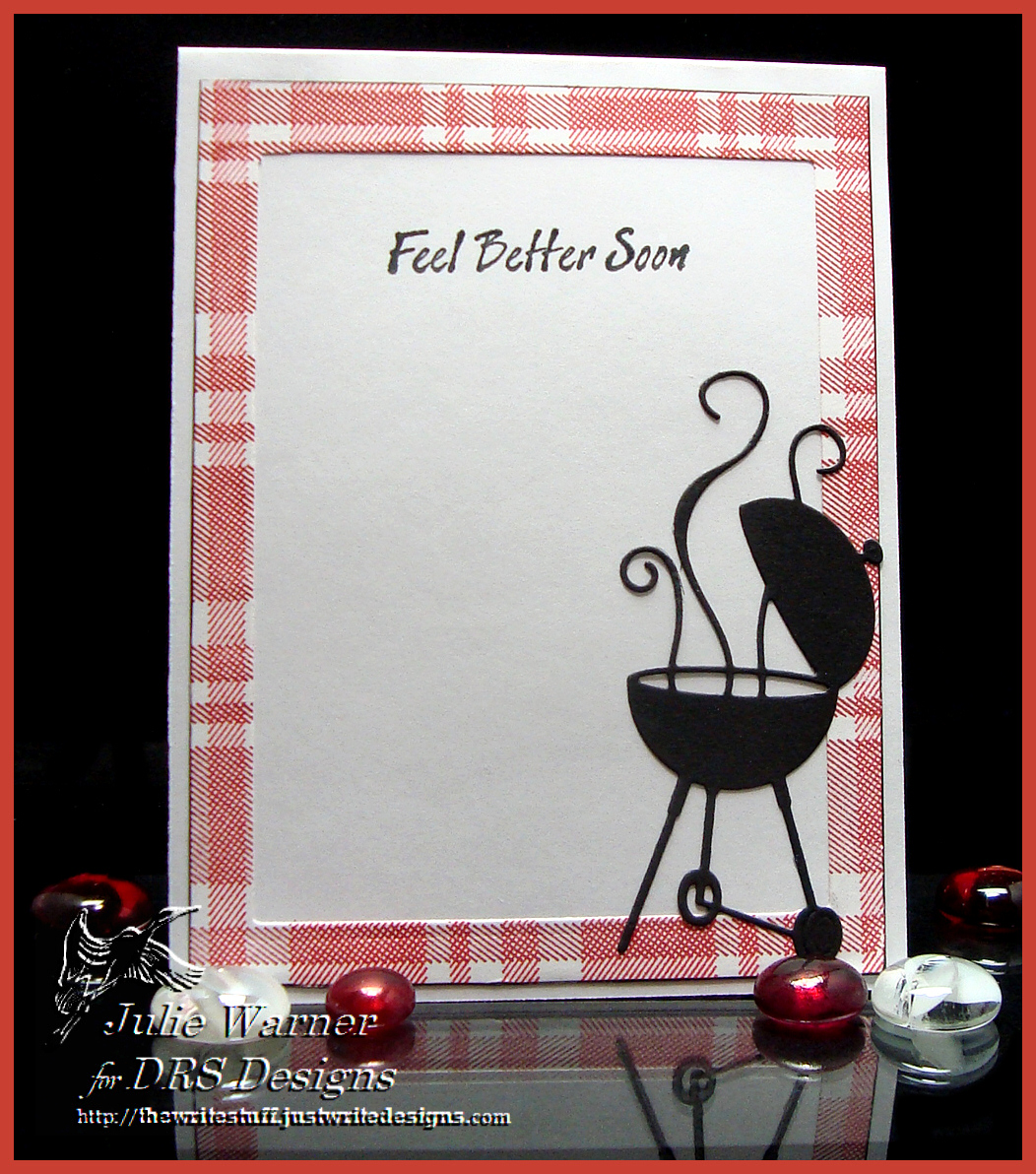 The finished card is 4.25 x 5.50 and these are the (ridiculous number) of Copics I used.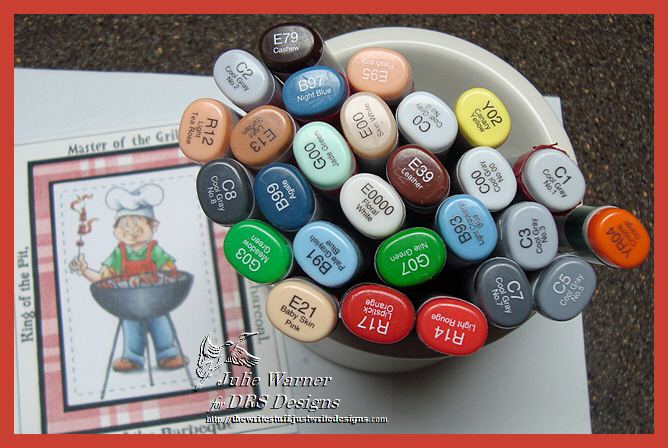 Thanks so much for stopping by! Don't forget to check out the DRS Thursday Challenge! This week..You've Got Mail (anything to do with mail, letters, writing). DRS images are not required & there's a nice prize up for grabs!


Supplies:
Your comments are so appreciated!