Archive for October 13th, 2014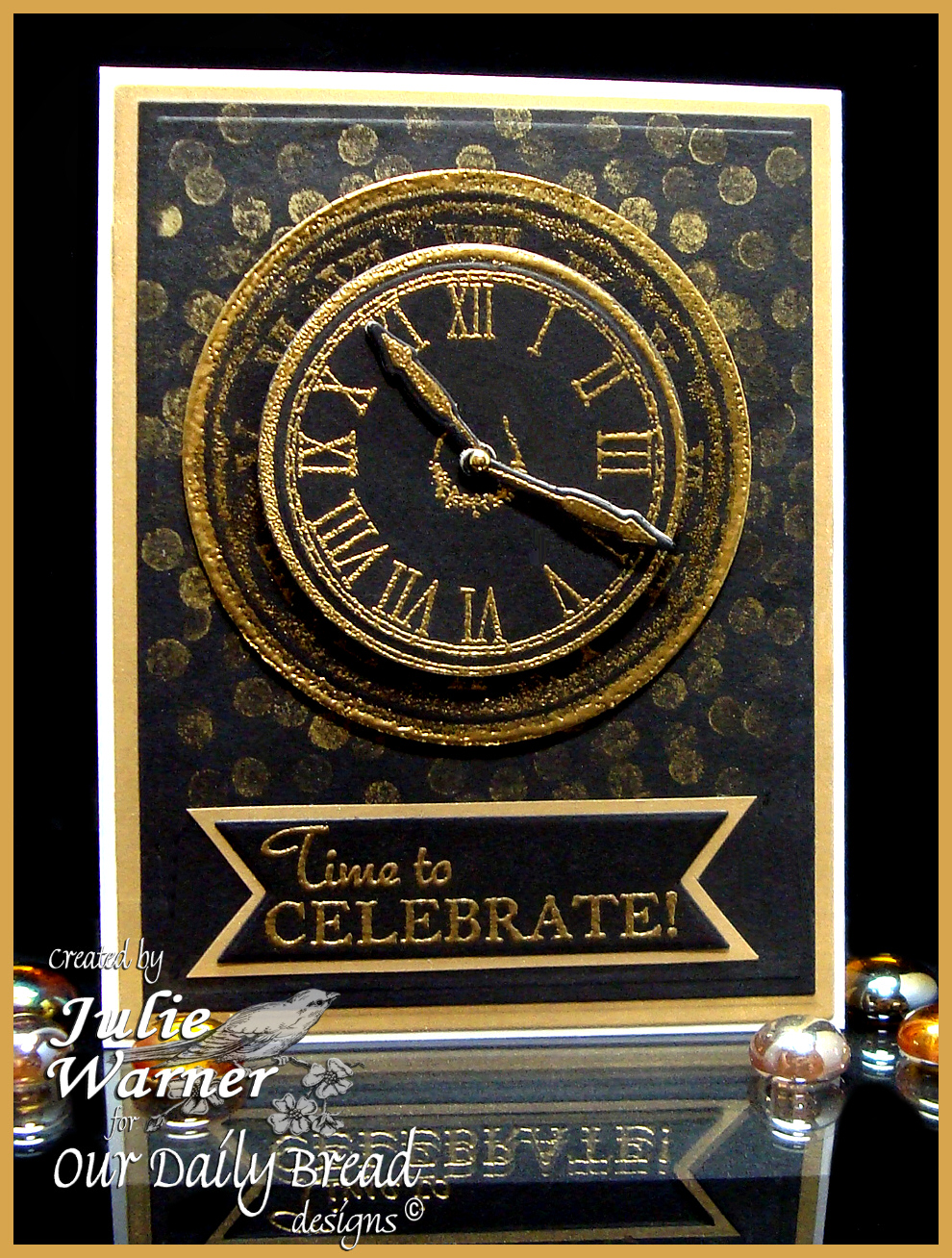 For today's Technique Challenge (TLC503) & Sabrina's HYCCT challenge, to hold it together w/ something other than glue. For the TLC, we are to use a pencil eraser…so funny because I actually made this over the weekend before I saw the challenge 🙂 
Somewhere on Pinterest (or google…can't remember), I saw a gold clock on black w/ points of light behind it and it gave me the idea to use a pencil eraser & the Bokeh tech. After gold embossing the smaller clock face and the larger, distressed looking clock face w/ the gilded gold (it's clear w/ gold in it), I die cut them using the ODBD circle dies.
I also gold embossed & die cut the clock hands & for Sabrina's challenge, I attached them w/ gold mini brad. The greeting was also gold embossed & die cut w/ the pennant die. Around the clock, I used the eraser & gold ink..stamping several times before reinking. Some metallic gold layers finished it. And here's a little look at the inside, made w/ a left over frame and a little stamping.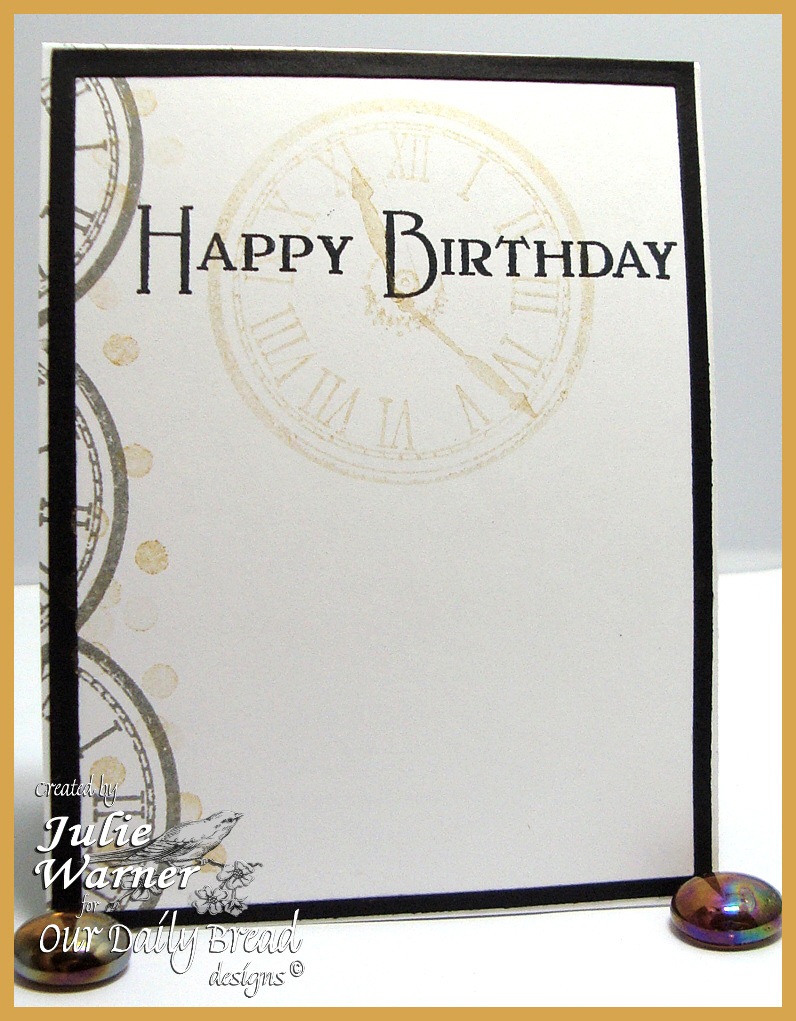 Thanks so much for stopping by!


Supplies: