Archive for August 6th, 2014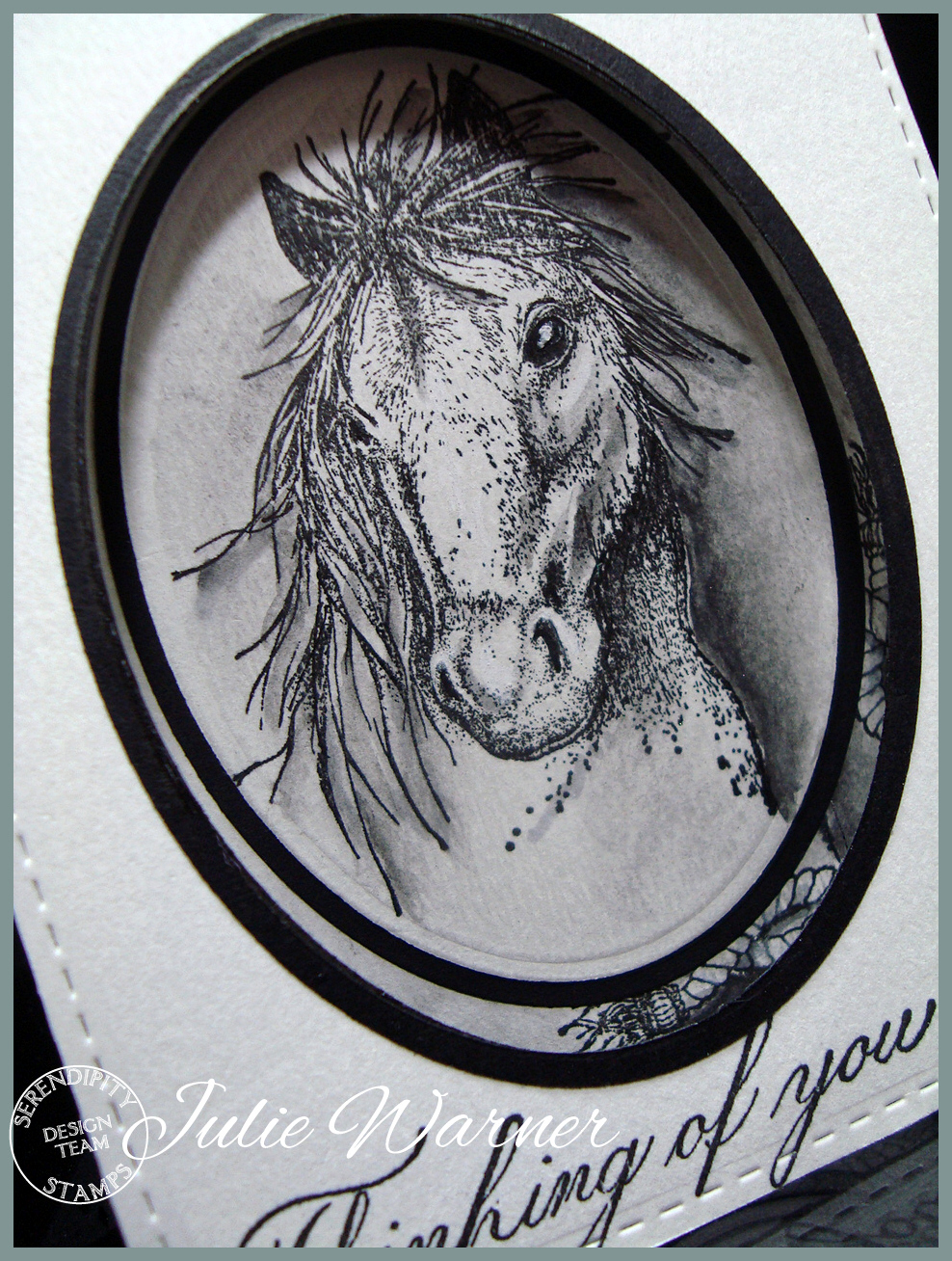 Best of 2014!
Welcome to  the August Challenge for Serendipity Stamps! This month the challenge is is Miss You/Thinking of You. The design team has the added challenge of CAS (Clean & Simple). You only have to make a Miss You/Thinking of You card. The sale at Serendipity Stamps this week is Free Shipping on any US order of $10 or more. Good through August 13th.  And as always, we have a  have a gift certificate up for grabs to a random player.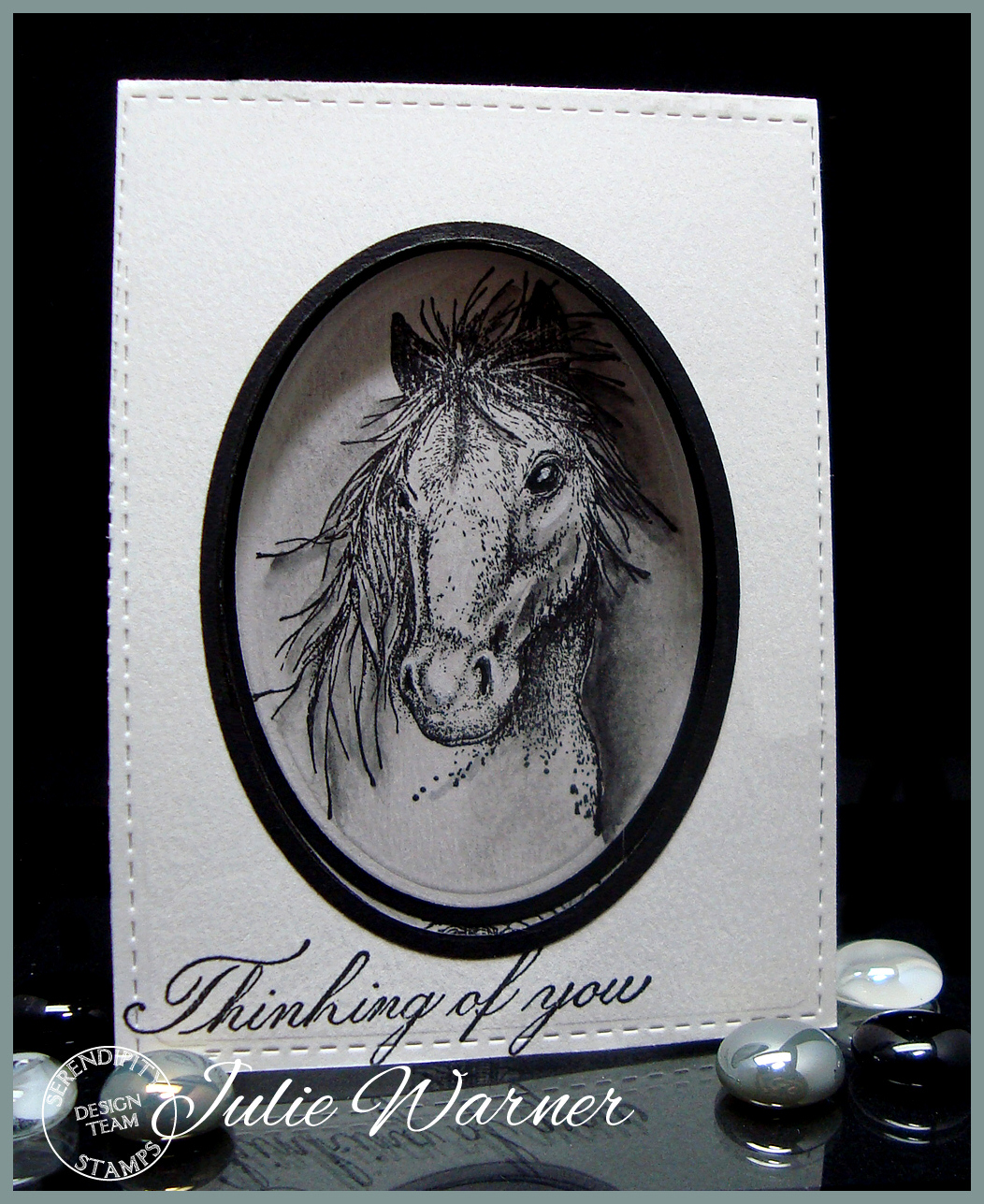 For my CAS card, I stamped the mustang with Versafine because I knew I wanted to use a water soluble graphite & water color paper and Memento doesn't really stand up to water nor work really well on textured paper like water color paper. I added shading w/ the graphite and a water brush then die cut with an oval die & matted it on a black oval. As I was looking at the w/c paper I cut the oval from, I thought..I wonder how it would look if I put the oval on the inside, viewable through the cut out? A window or outside in type card. So I cut the strip to A2 size, scored it to put the oval on the inside. I added a black die cut oval ring around the outside oval and the the greeting near the edge.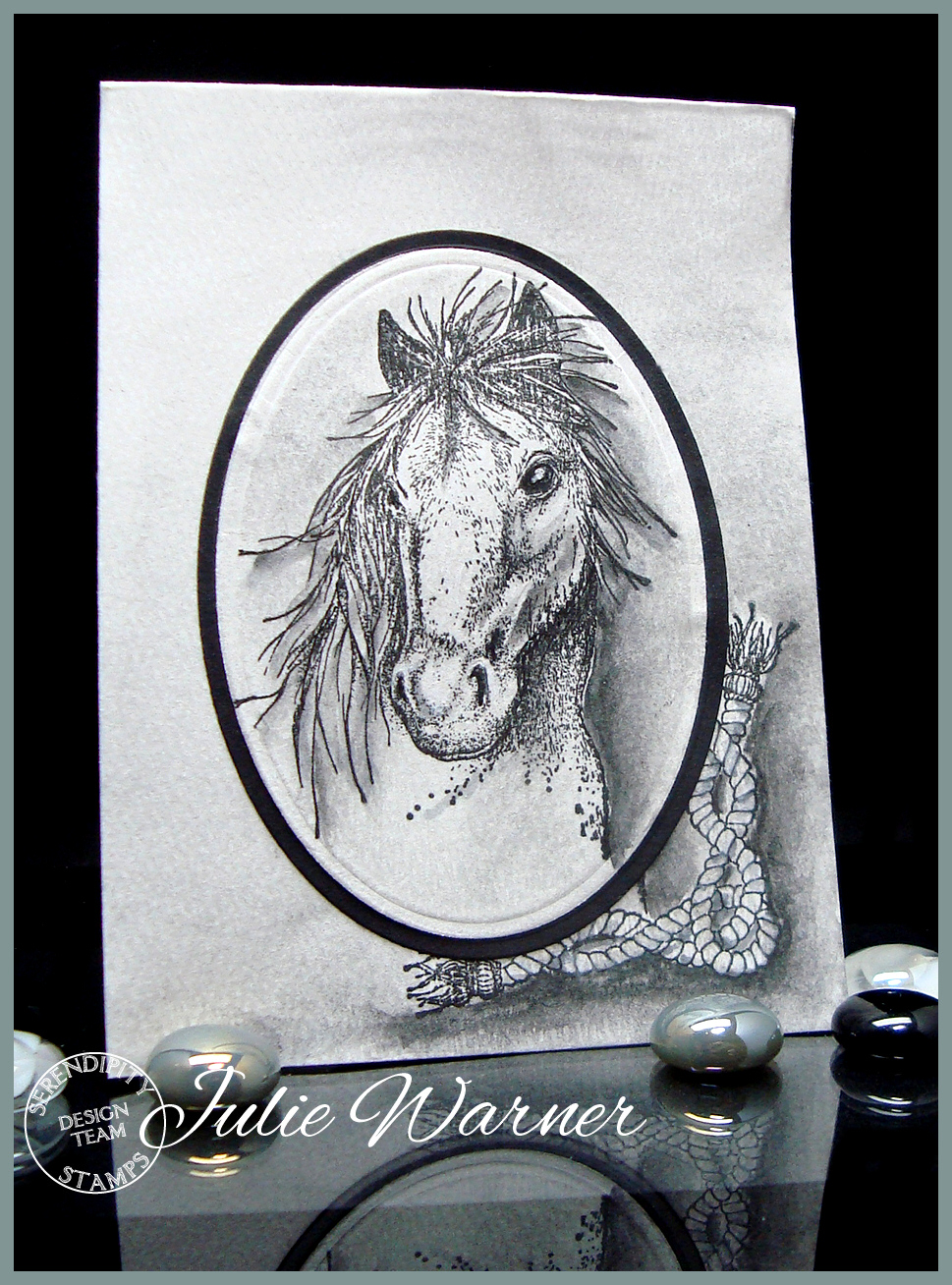 On the inside, I stamped the rope corner and added more of the graphite. It looks a little warpy at the top because this water color paper is much heavier than card stock and it does not like to be turned inside out! Thanks so much for stopping by! Please be sure to stop by all of the DT Blogs. We also have a special guest this month…Kecia Waters! You'll love her card!


Supplies