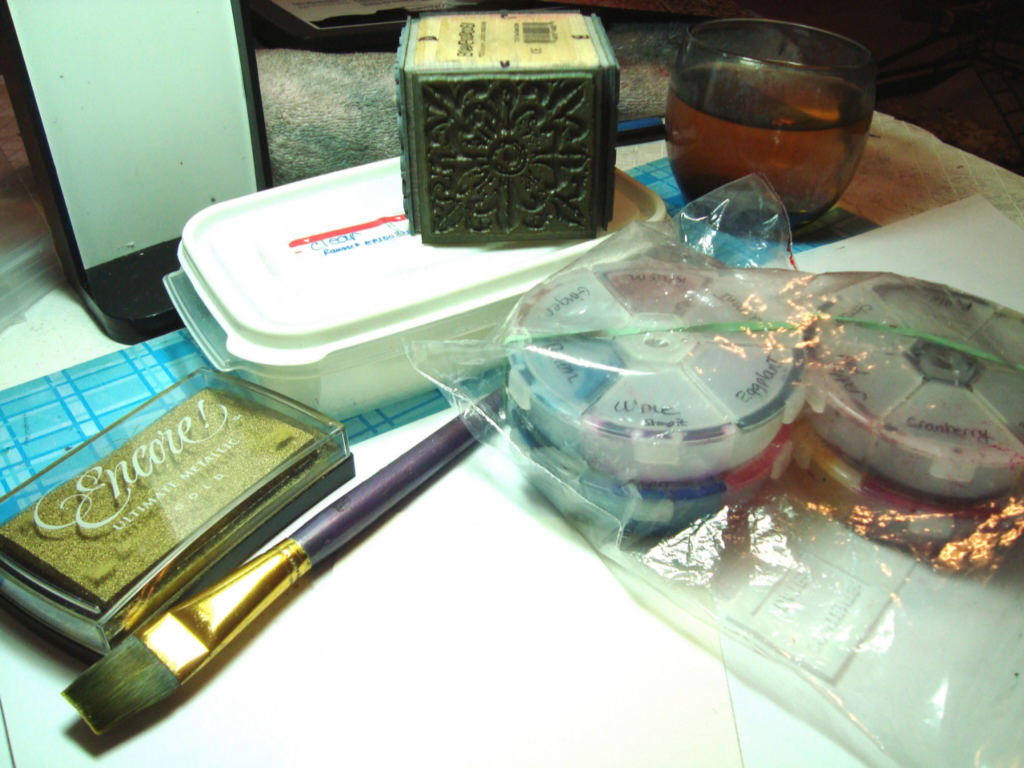 Supplies:
Watercolor paper

¾"

Flat Wash Paint Brush

Adirondack reinkers in Butterscotch, Ginger, Raisin and Eggplant (I keep drops of mine in these little round, divided craft containers-it's fine when they dry out; just reactivate with a little water)

Tiled Quad Cube stamp (Stampendous)

Encore Ultimate Metallic Gold ink (Tsukineko)

Clear Embossing Powder & Heat Tool

Water
(Click any picture to enlarge)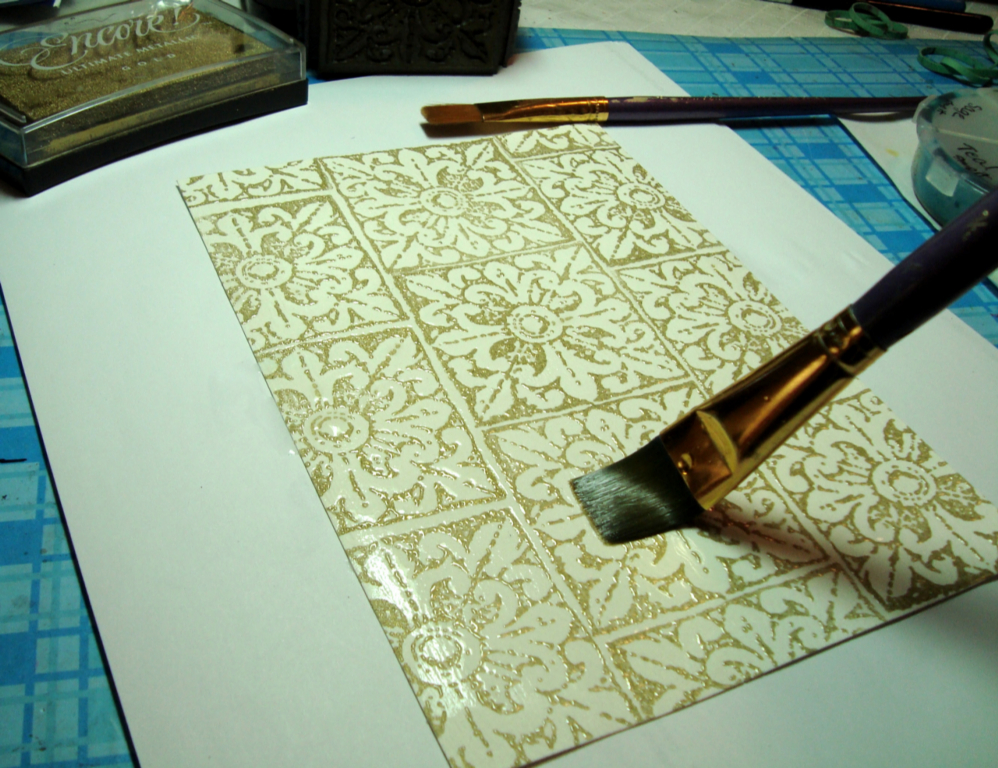 Step 1:
Stamp image repeatedly onto watercolor paper using the gold ink. Coat with clear powder and heat emboss.
Step 2:
Use the paint brush to wet the entire piece.
Step 3:
With the water loaded paint brush, pick up some of the Butterscotch ink and begin washing it across the wet background. Begin at the lower edge and work your way up. The ink will become lighter as you move up the page. When adding more ink, always begin at the lower edge.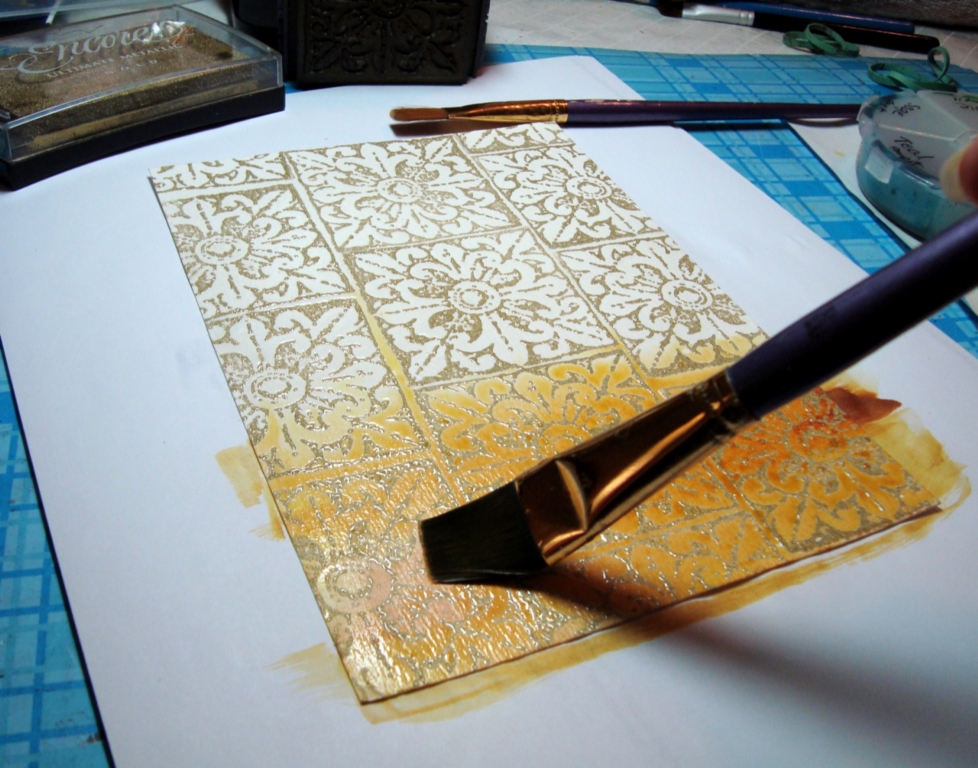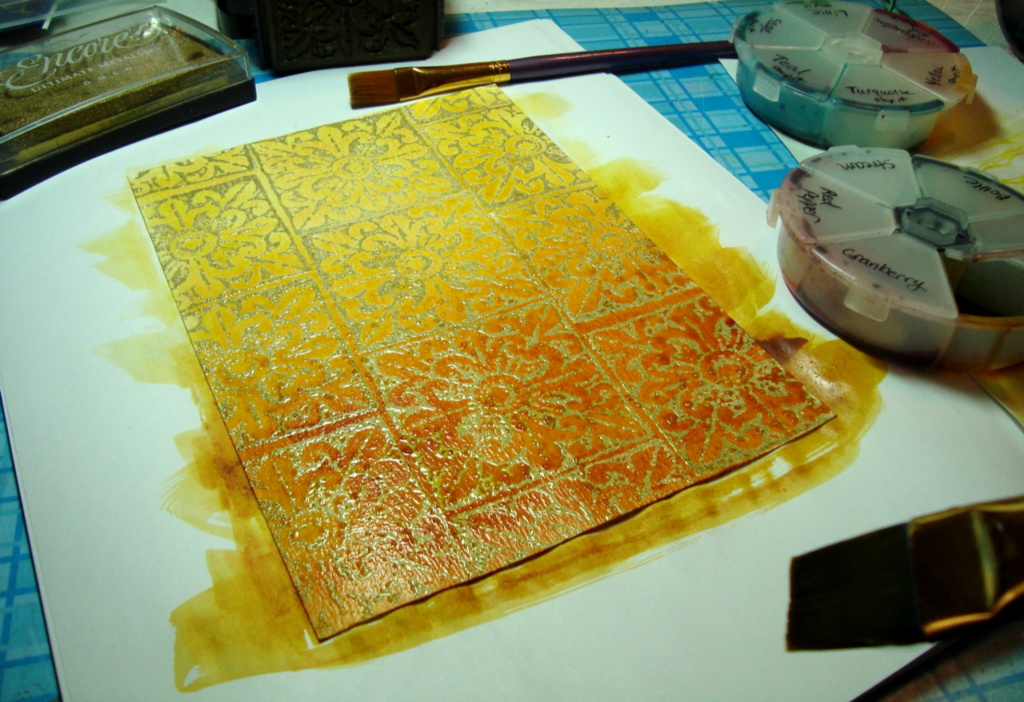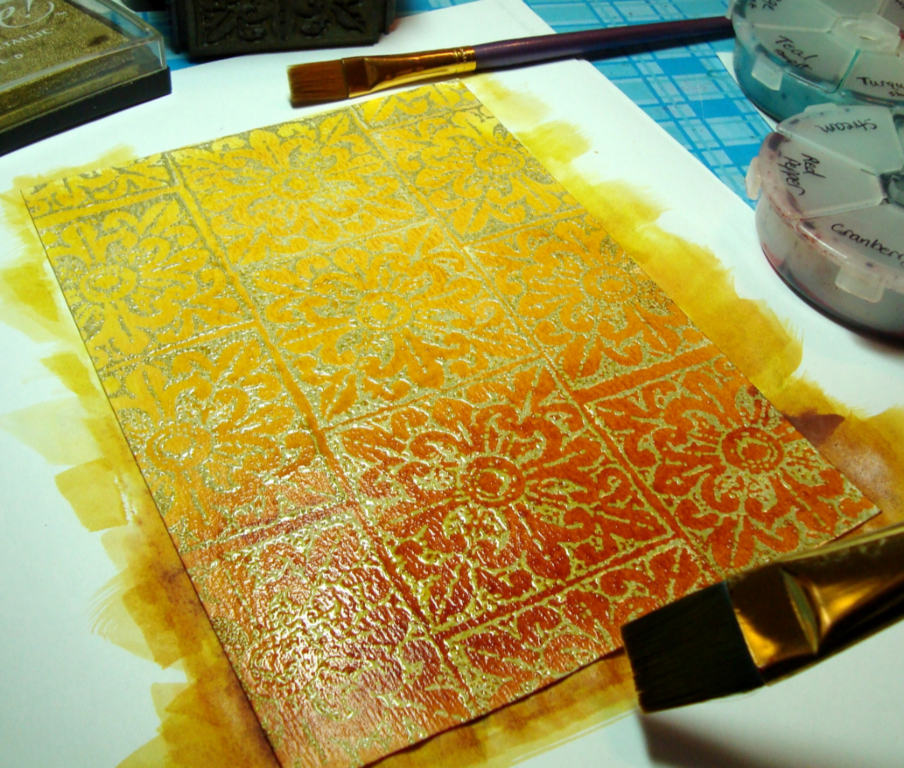 Step 4:
With the water loaded paint brush, pick up some of the Ginger ink and float in only on the bottom ½ of the piece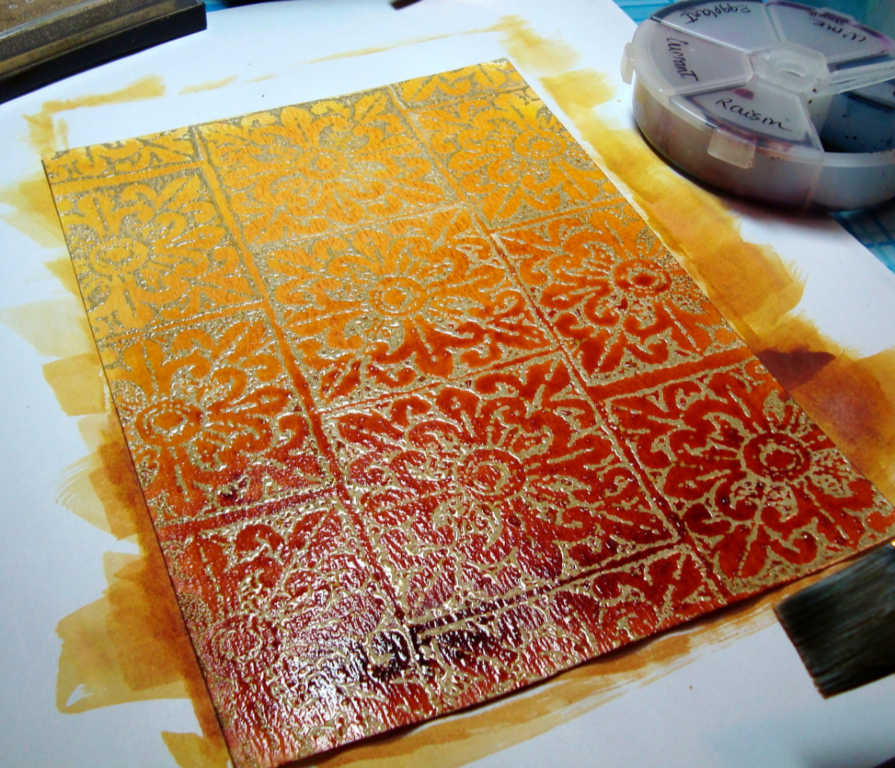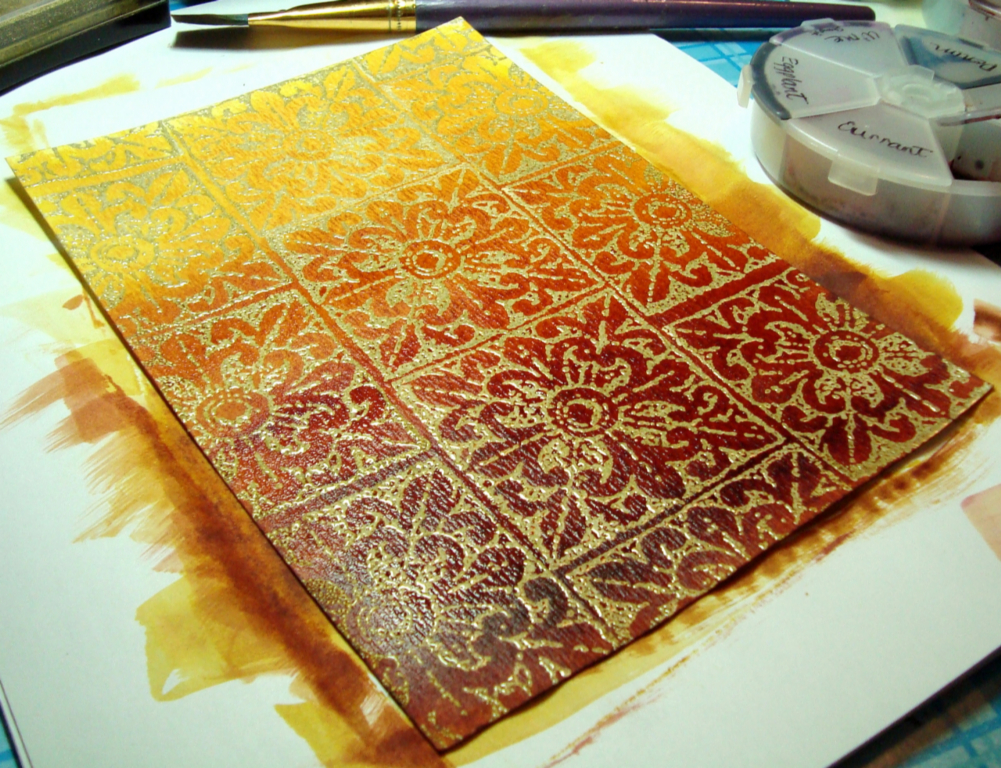 Step 5 & 6:
With the water loaded paint brush, pick up some of the Raisin ink and float in on the bottom 1/3 of the piece. Finally, float in a little Eggplant ink on the lower 1/3. I used Eggplant because I don't have a darker brown reinker. Since the dk. purple Eggplant is the opposite (or complement on the color wheel) of the orangey yellows it will produce the brown color I need.
(Optional)
Let the piece dry for a few minutes, then load the paint brush with water and add a little Eggplant ink. Tap the paint brush against your other hand while holding it over the piece. This will produce a splatter pattern.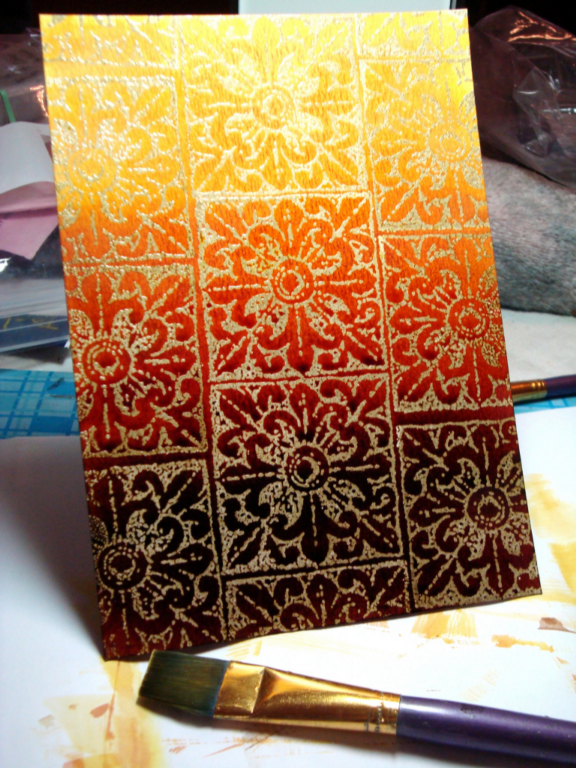 Finished Piece:Comparasion: left was done with reinkers, right strip was done with traditional watercolor paints.