March 6th, 2020 |

Author:
Julie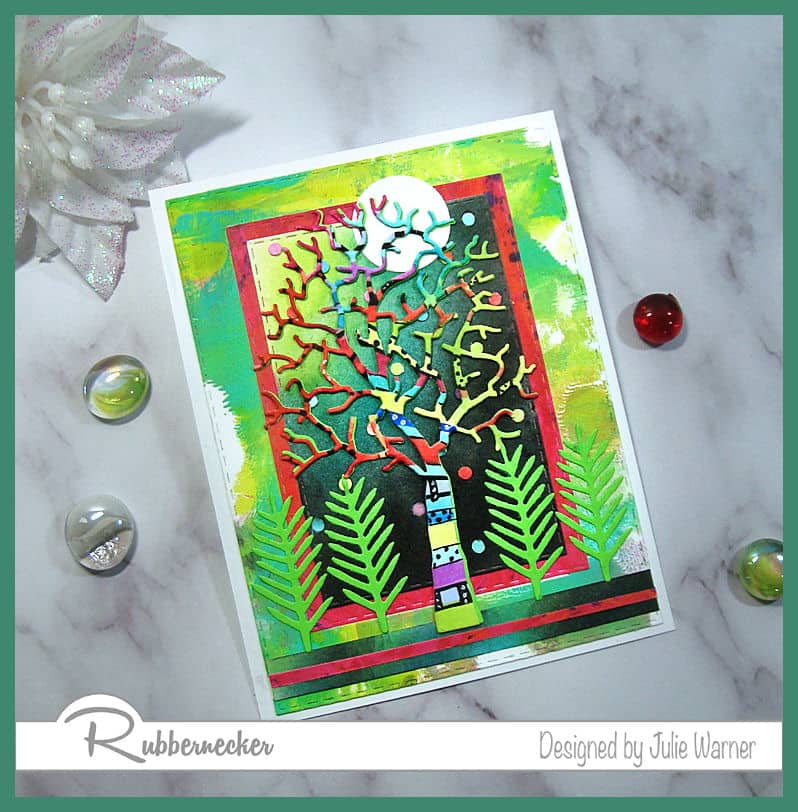 It's my pleasure to host the Splitcoast Inspiration Challenge (IC744) & we're headed to a Pinterest Board suggested by Colleen, called Quiltspirations. I used to make quilts but it's been a while & there are some gorgeous quilts on this board. I was inspired by THIS quilt.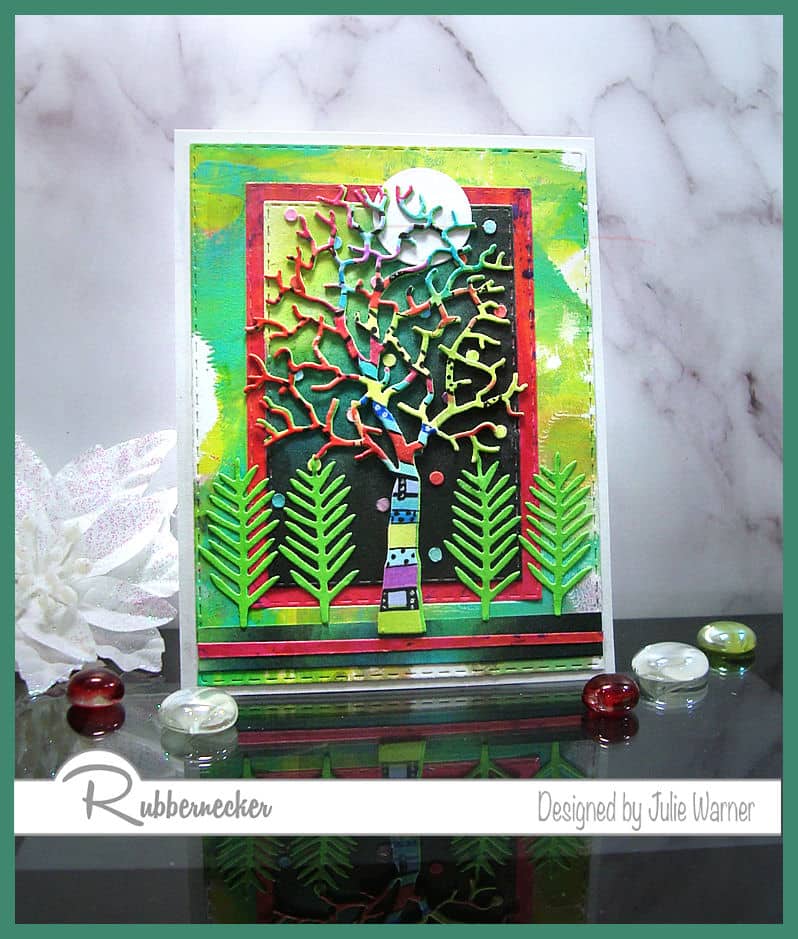 My first thought was to paper piece the tree, but I thought again & decided to just cut the tree out of white & color in the pieces to resemble the tree on the quilt. The background is acrylic paint from an experiment gone sideways, but the colors seemed to work behind my tree. The smaller rectangle behind the tree started out white & I sponged on citron, mermaid lagoon & black distress inks. The dots are small punched circles.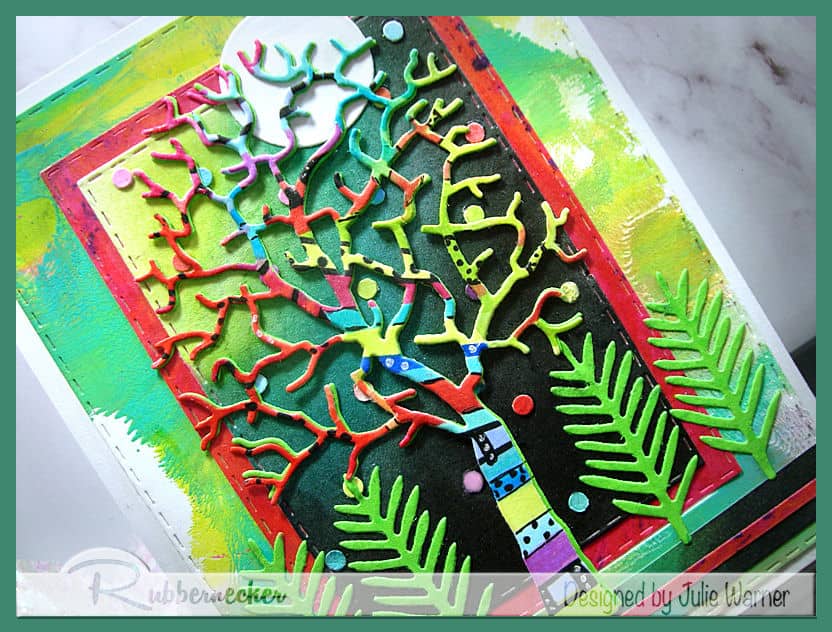 Thanks so much for stopping by!

Supplies: