March 30th, 2015 |

Author:
Julie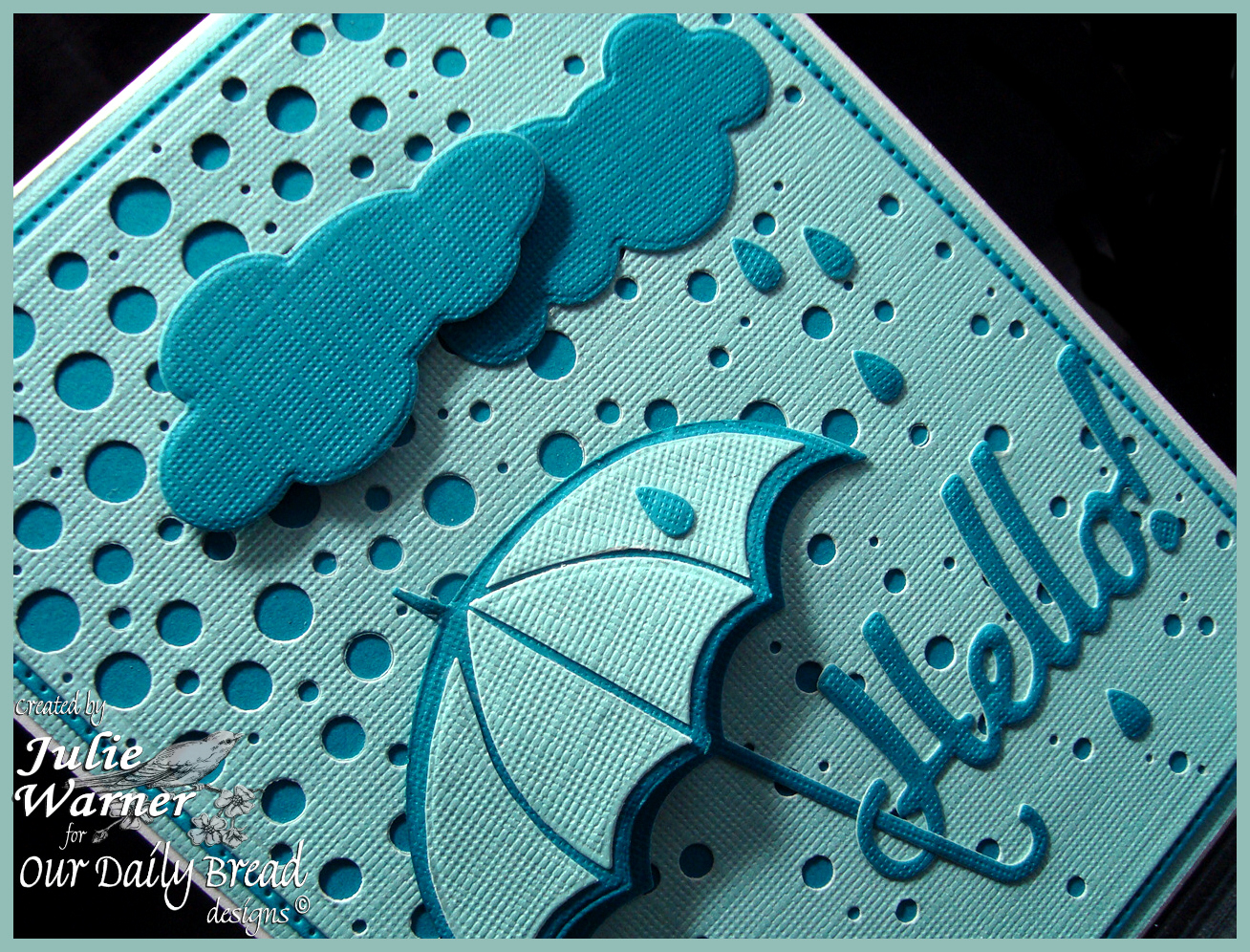 Well, today's Technique Challenge (TLC527) is to use ONLY card stock..no ink, no brads, no ribbon and to pick a color of card stock. A real challenge for me. I love to color and I love color. And we couldn't use white. So the color I picked was teal. I figured the aqua is a paler shade of teal and that's my story & I'm sticking to it.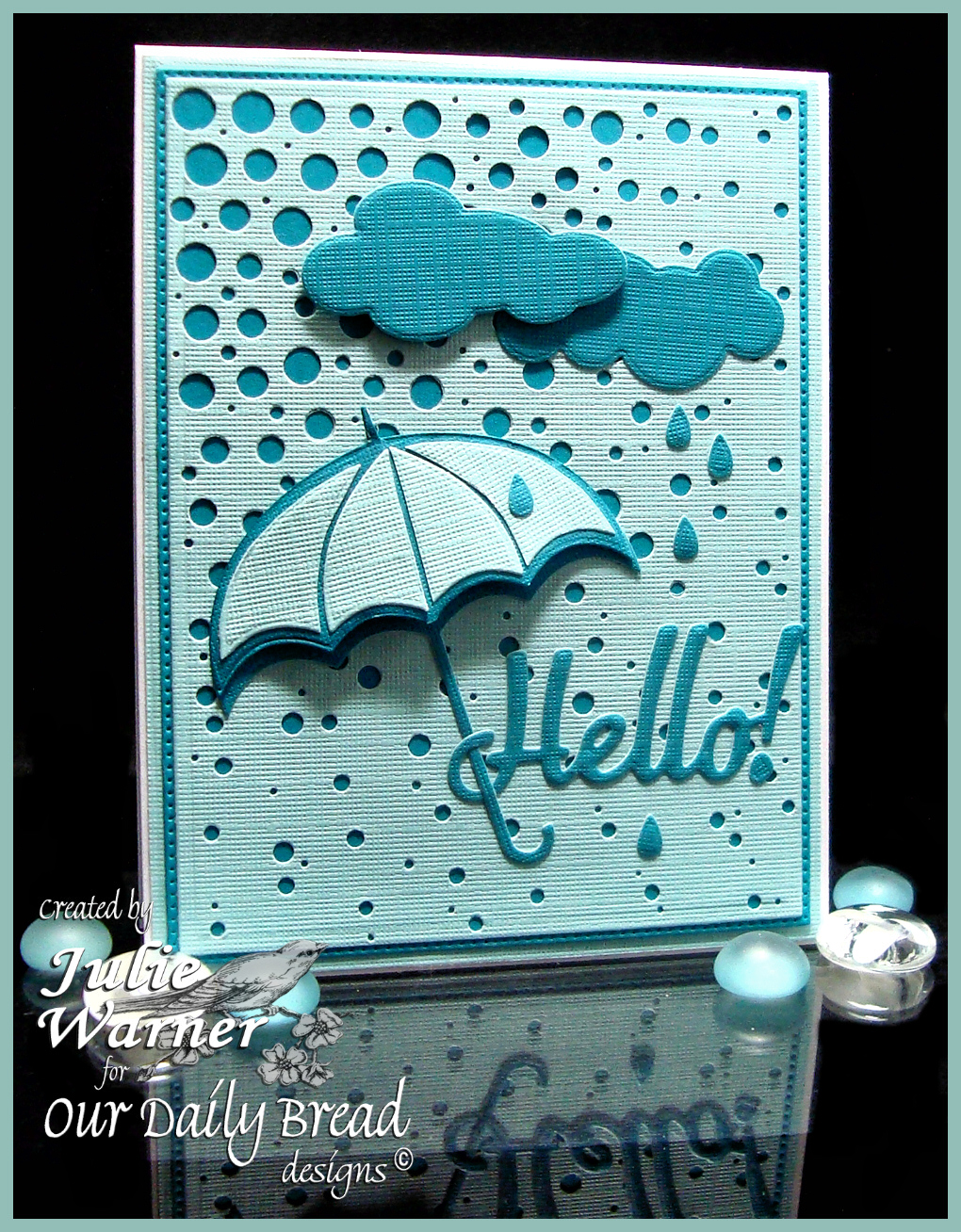 For my all card stock, all die cut card, I'm using a couple of brand new Our Daily Bread designs dies, the umbrella & clouds/rain drops. The Hello die is from a previous ODBD release. So everything was die cut and glued in place. Pretty easy! This is the inside, also simple.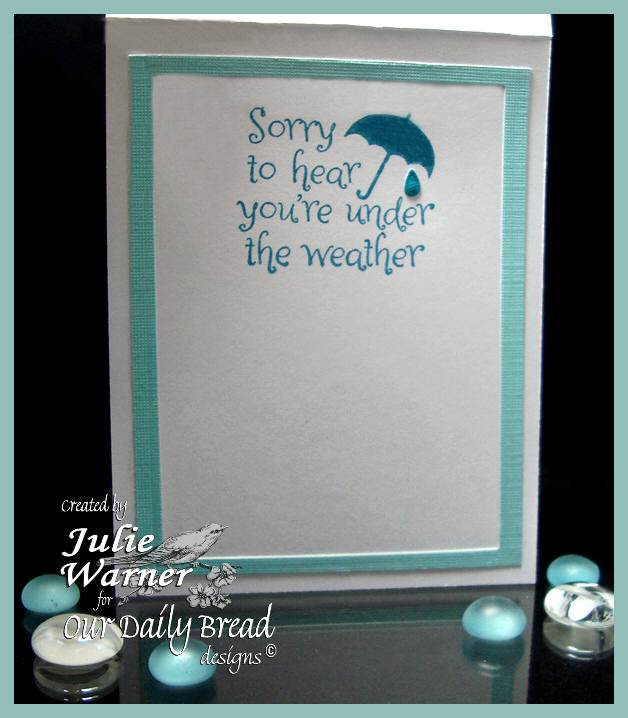 Thanks so much for stopping by!



Supplies: