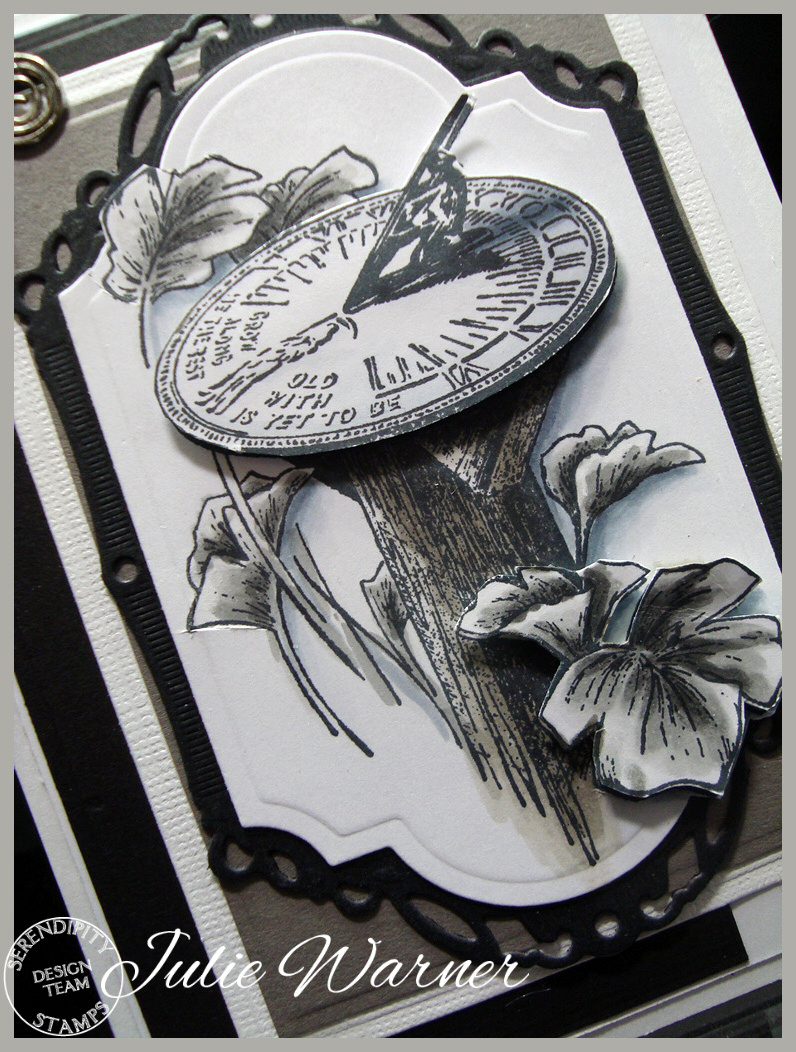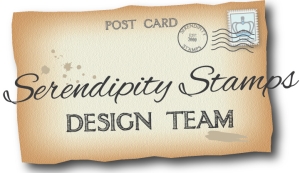 Welcome to the first April Challenge for Serendipity Stamps! This month the challenge is Shades of Grey!  The sale at Serendipity Stamps this week is the 40% Off coupon – 40% Off the highest priced item in their cart – good through 4/9.  The coupon code is "40fromhigh414". And as always, we have a  have a gift certificate up for grabs to a random player.
For the design team, we have the added challenge of using something that describes part of our personality. So…with that in mind, I was immediately drawn to this fabulous sundial image. Now the shades of grey is not really descriptive of me, as I LOVE color. So that what the challenge part for me. But the sundial really spoke to me. Why? Well, not many people know this, but I was born during a total solar eclipse. Weird, right?  Growing up, one of my best friends was born on the same day, but a little earlier in the day. And I've always been drawn to astronomy, the stars and the heavens. So an image of something that tells time by the light of the sun really speaks to me. What would it look like during an eclipse? Maybe these shades of grey.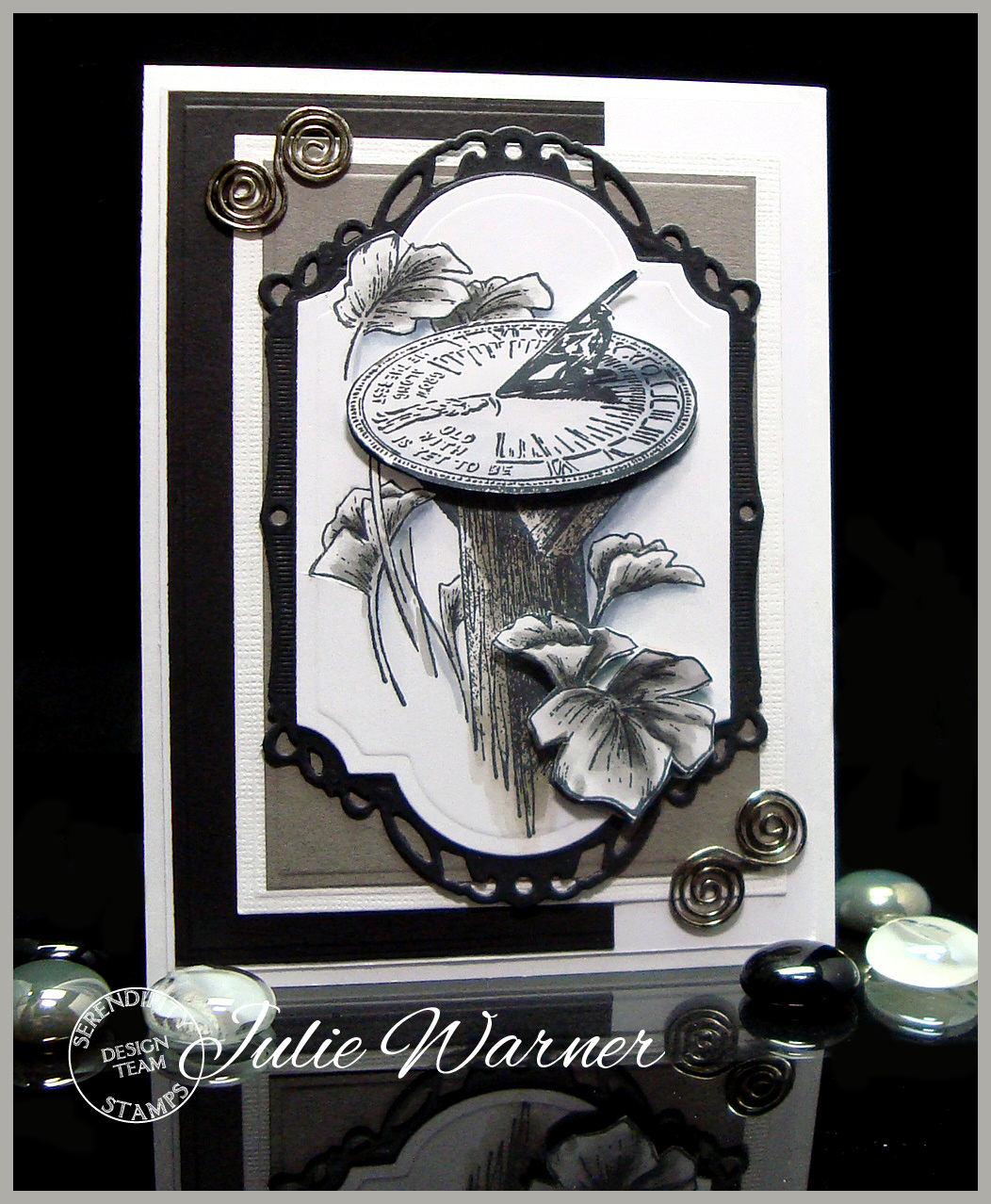 After I stamped my image, I used the toner greys to color the leaves, the cool greys to add the shadows and the warm greys to shade the wooden post. I stamped an extra top to the sundial and the leaves in the lower right corner, colored them and fussy cut them and added them on top of the base image. The base image was die cut along with the black layer underneath. I used some warm grey, black & textured white pieces I had that were leftovers to fill in the card. I came across some swirly silver metal clips from who knows how long ago, and I used a dark warm grey Copic marker to add a little "age" to them.

The finished card is 4.25 x 5.50 and these are the Copics I used.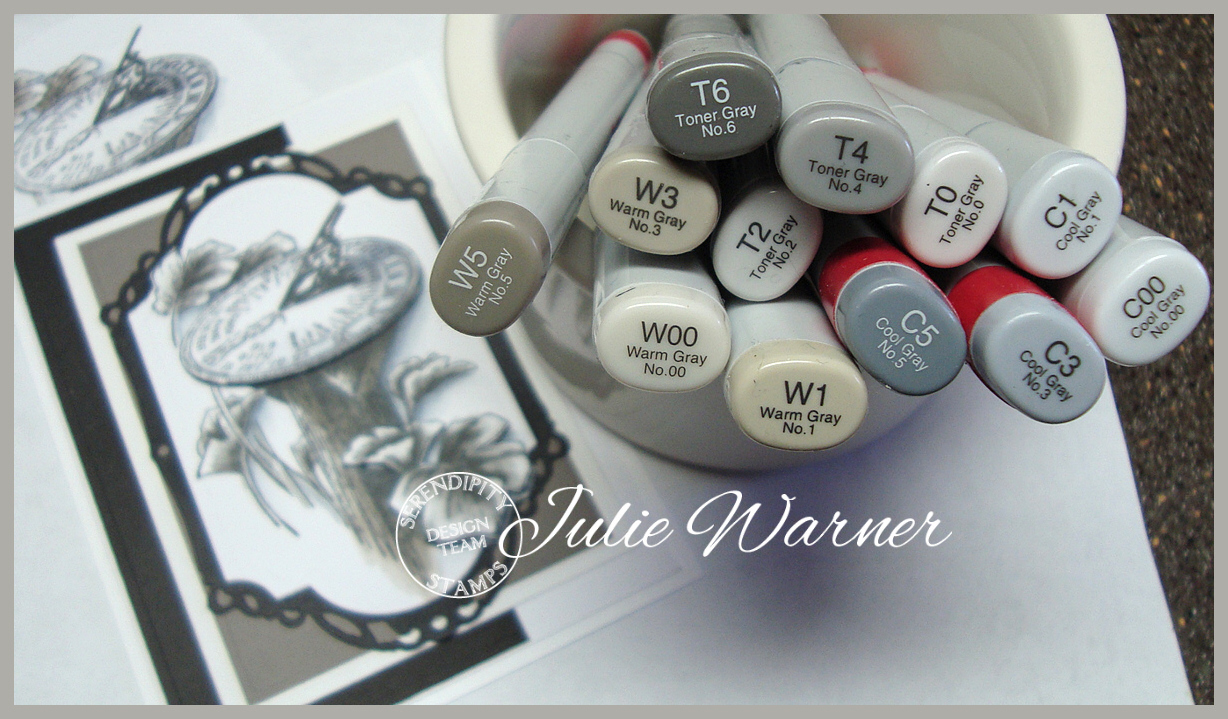 Thanks so much for stopping by!
Supplies: