Archive for January 21st, 2016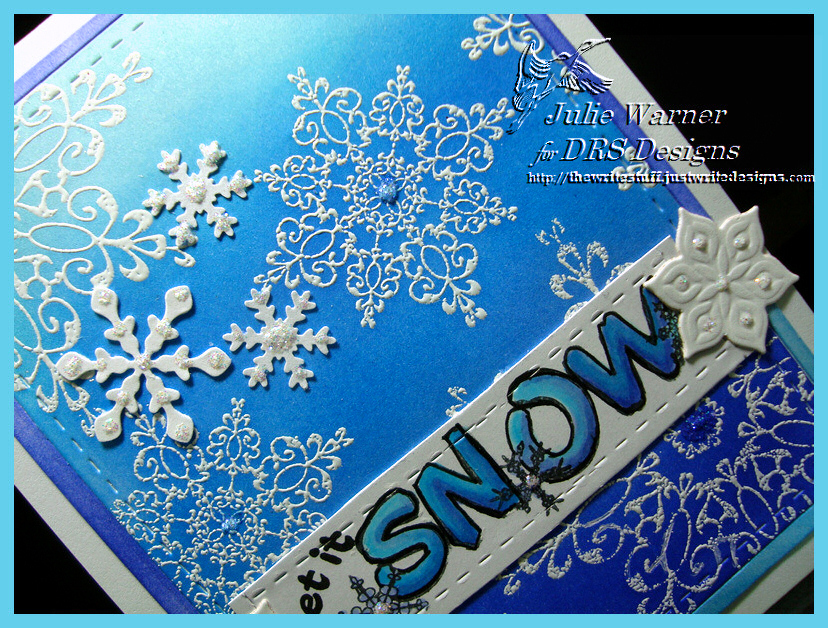 Today's Ways to Use It Challenge (WT567) is about how cold it is! It's definitely been on the chilly side here…we had sleet most of the the afternoon & we're supposed to have snow tomorrow afternoon & on into Sat. morning. Maybe it's just me, but when it's already that cold, just go ahead and snow. It's much preferable to the frozen rain, sleet & ice. Those are just accidents waiting to happen! And besides…I would much rather see lacy, pretty snowflakes like these than frozen pellets of ice.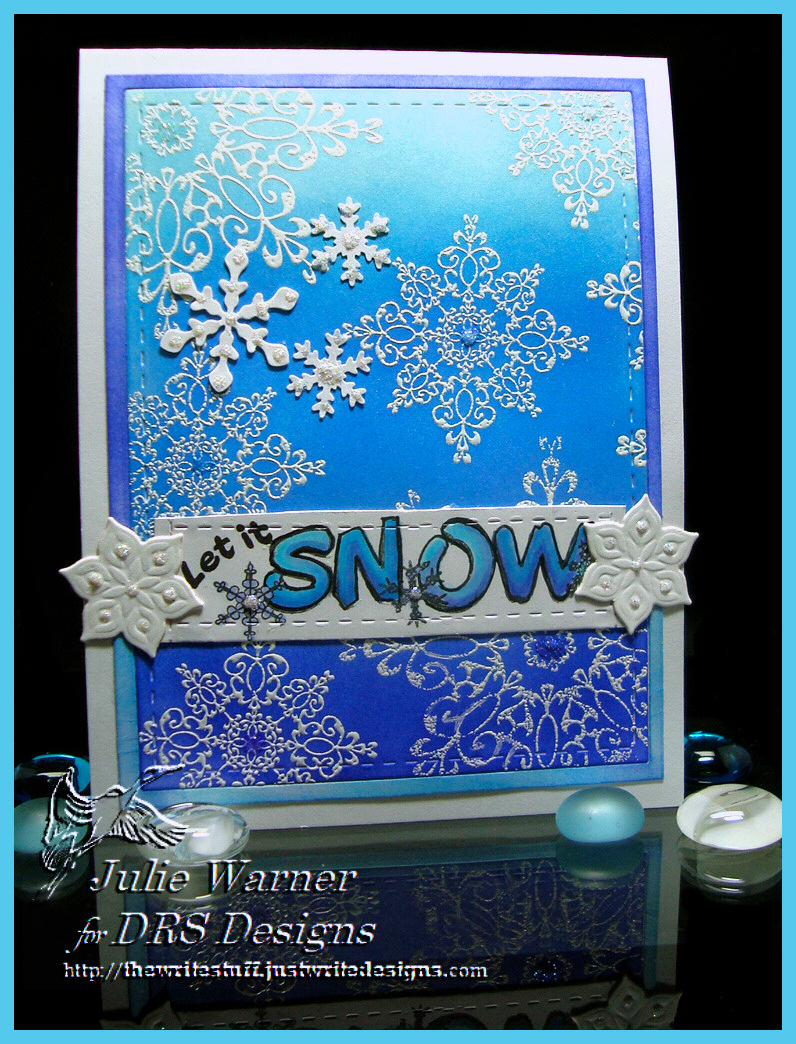 To make my wintry blue card, I first die cut the largest layer, then die cut the smaller inset w/ a stitched rectangle.  Then I heat embossed the large & smaller snowflakes w/ white powder onto the smaller inset then sponged on the blue inks from the Kaleidacolor ink pad. I also sponged the larger frame but reversed the colors w/ the dark on top & light at the bottom. 
The greeting took a bit of finagling. I used a stamp positioner & masking to rearrange the vertical SNOW into a horizontal direction & colored it w/ a few blue & blue-violet Copics. I added a couple of die cut shapes that reminded me of snowflakes, a few punched snowflakes & some stickles for a little sparkle.
Here's a look at the inside..just some simple stamping.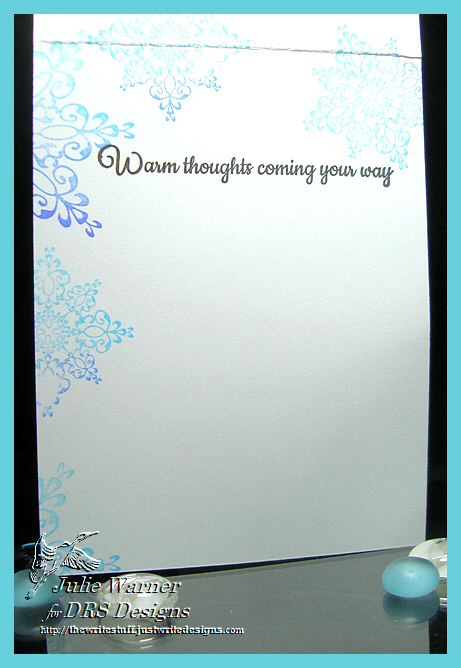 Thanks so much for stopping by! If you haven't, please head on over and check out the DRS Thursday Challenge..this week it's a color challenge. DRS images are not required & there's a nice prize up for grabs!

Supplies: