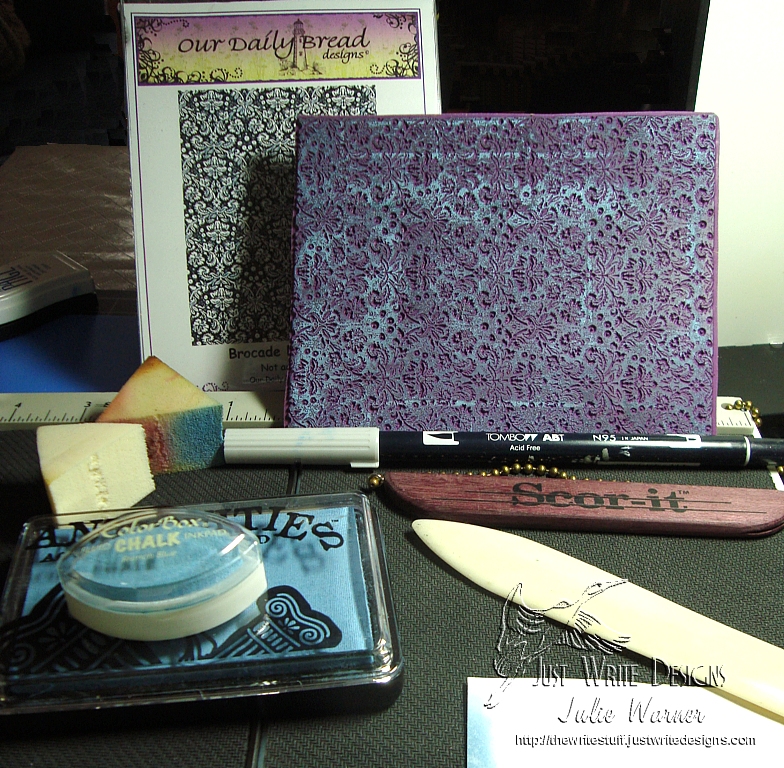 Click any picture to enlarge.
Supplies Needed:
card stock (Neenah white used here)
ink (Ranger chalk ink in cobalt used here -very similar to Fluid Chalk French Blue)
Scor-It, Score Pal or bone folder and ruler
cosmetic or similar sponge
lt gray marker (Tombow used here)
stamp (ODBD Brocade Background used here)
scrap copy paper for a mask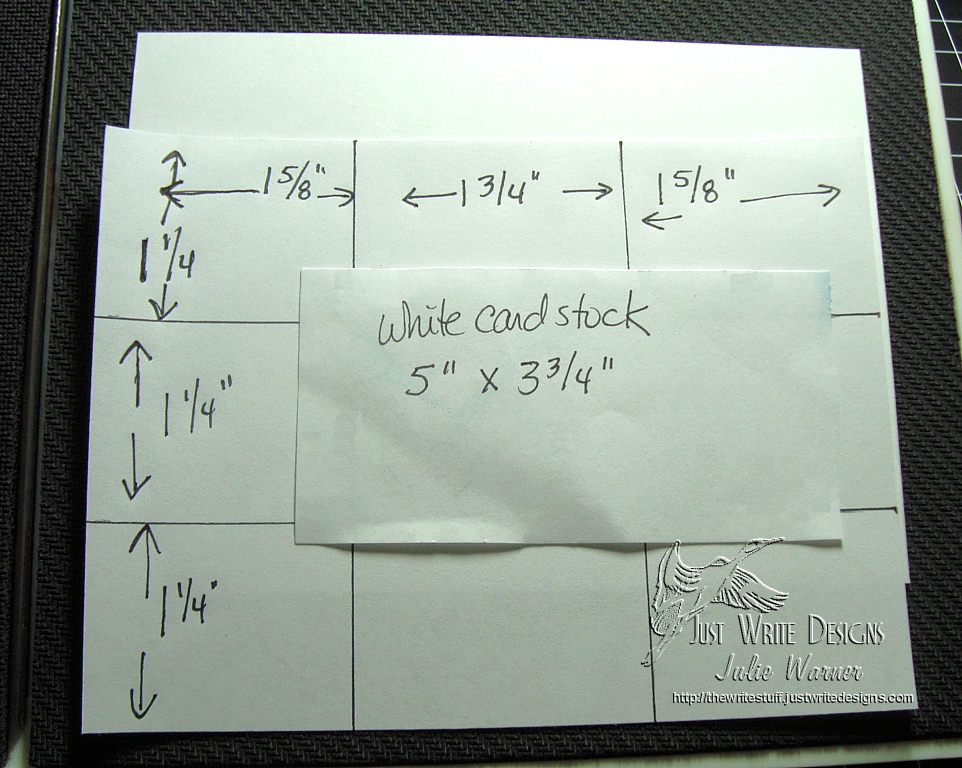 Step 1:
You may make your tile background any size by adjusting the dimensions of the score lines. For mine, I used a 5 x 3.75 inch piece and scored all the horizontal lines at 1.25 inch intervals. The vertical scores are 1 5/8, 1 3/4 and 1 5/8 as shown above. Score all lines all the way across and down so your card stock should look like the picture below.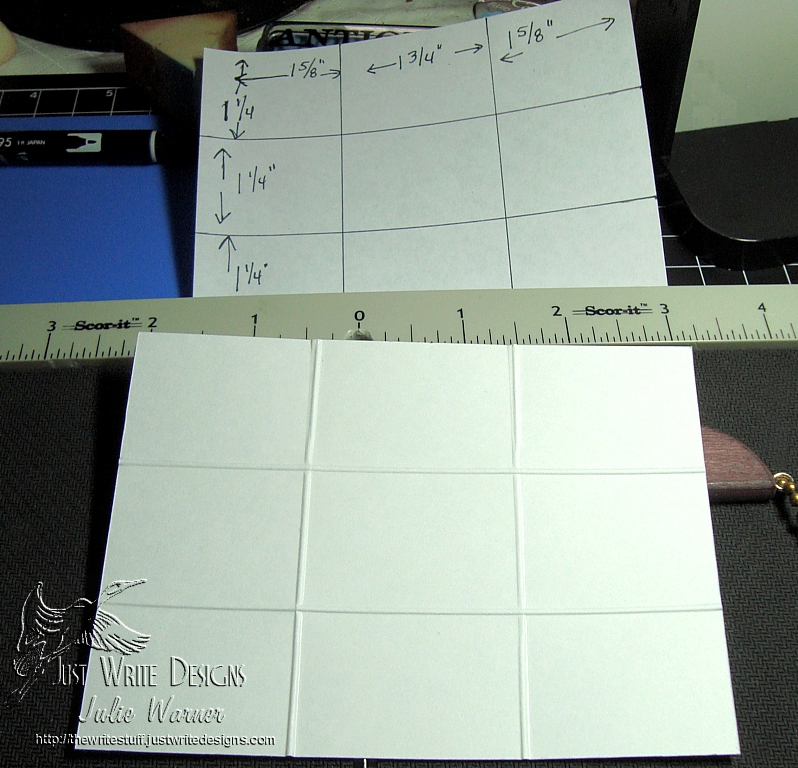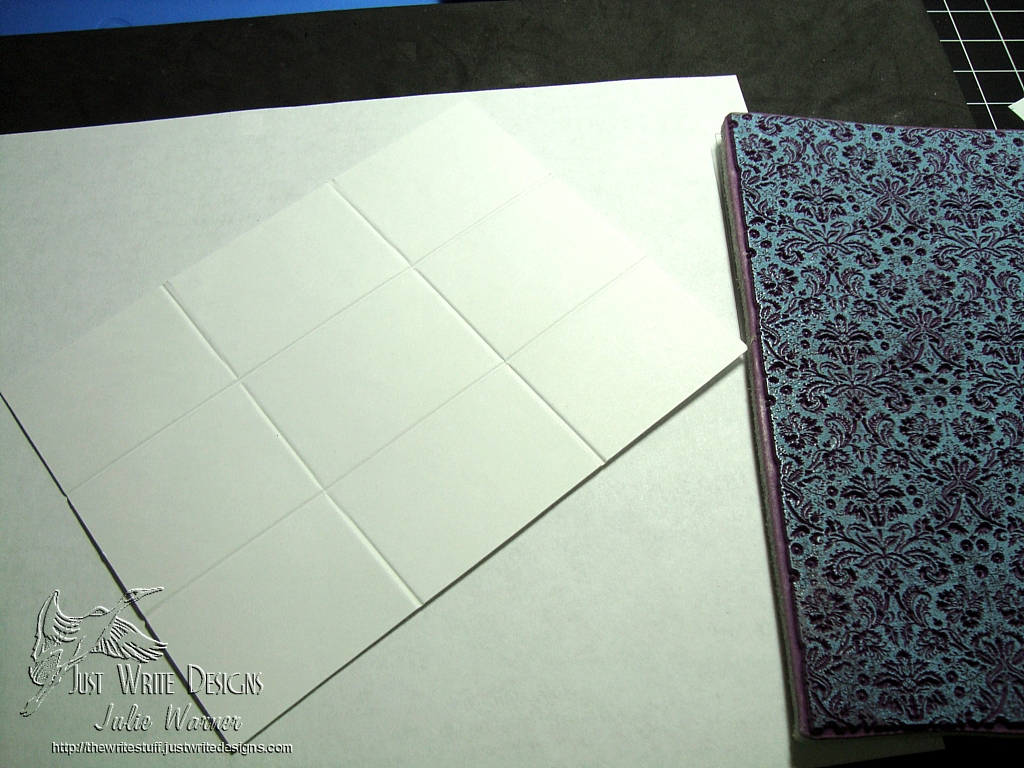 Step 2:
Turn your scored card stock over so that all scored lines are now indented.  Ink your image and stamp onto the card stock.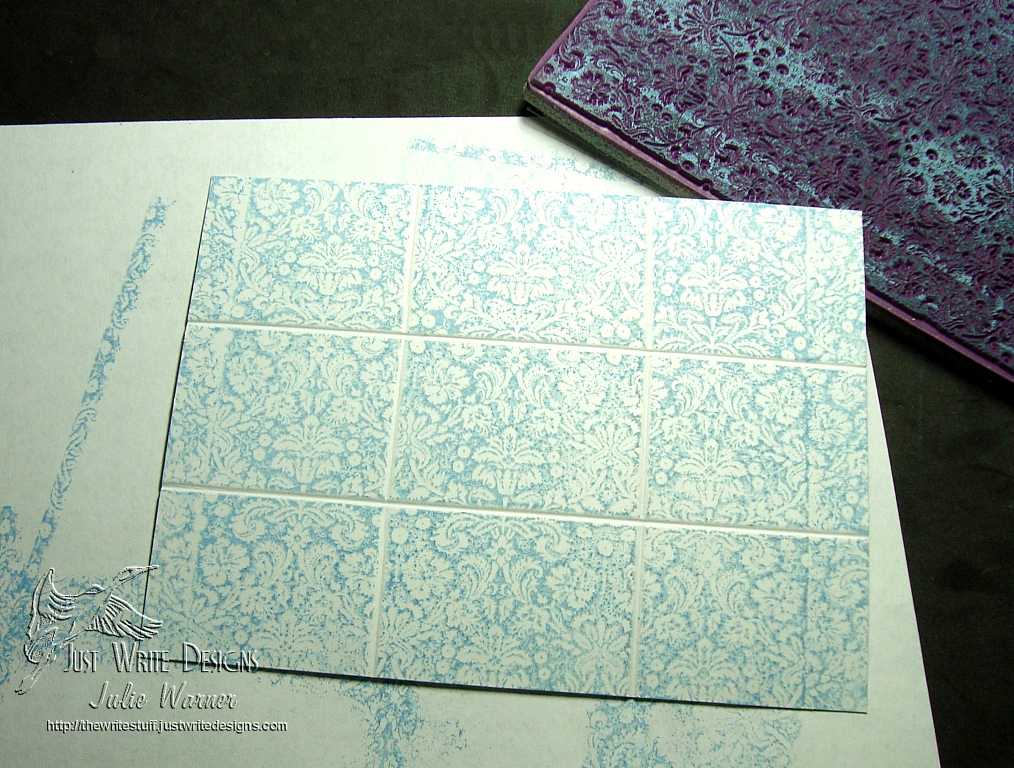 Your stamped card stock should be well on its way to looking like tile. Note the indented score lines mimic grout lines by preventing the image from stamping into them.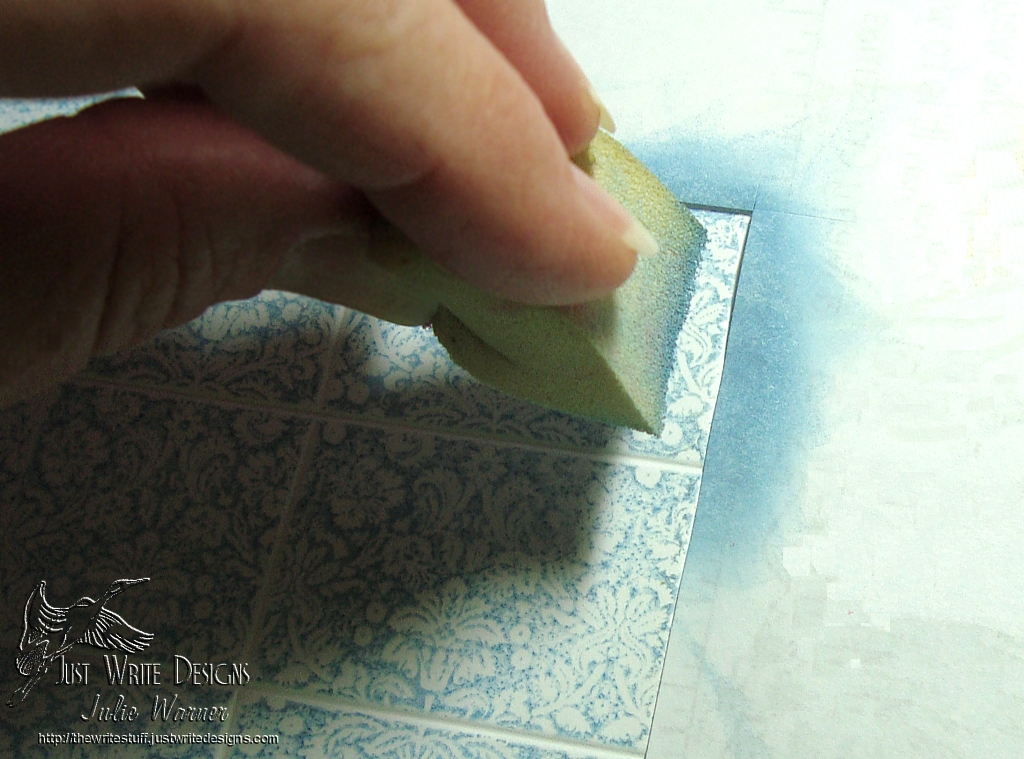 Step 3:
Cut a square  inside corner in a piece of copy paper to use as a mask. Place the mask as shown and ink your cosmetic sponge with the same ink you used to stamp the image.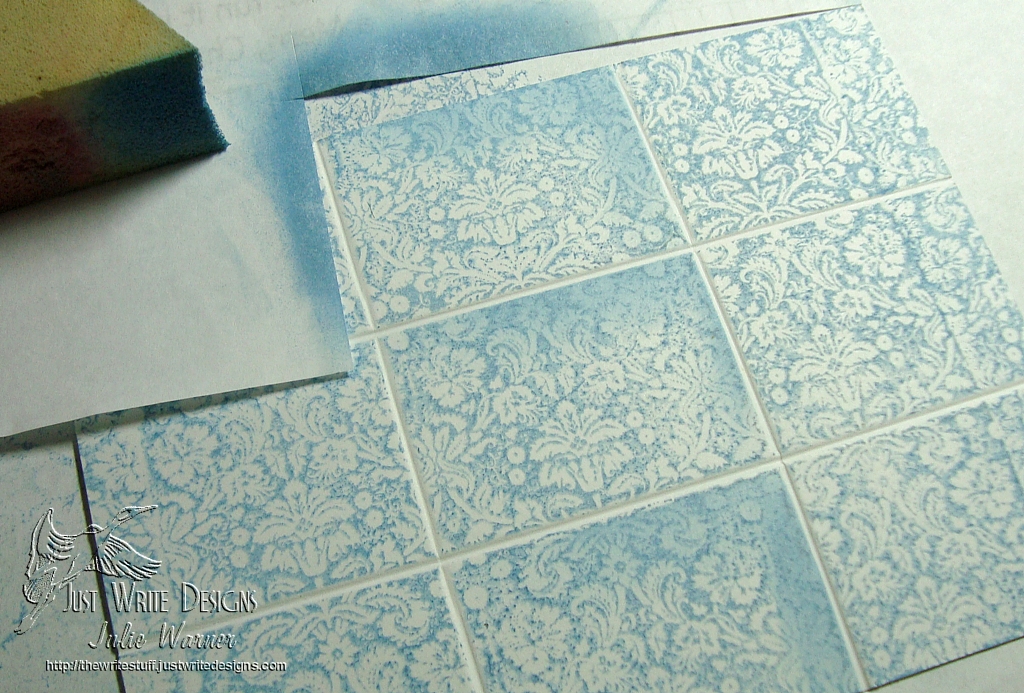 Move the mask around the corners as you go until all "tile" edges are lightly sponged.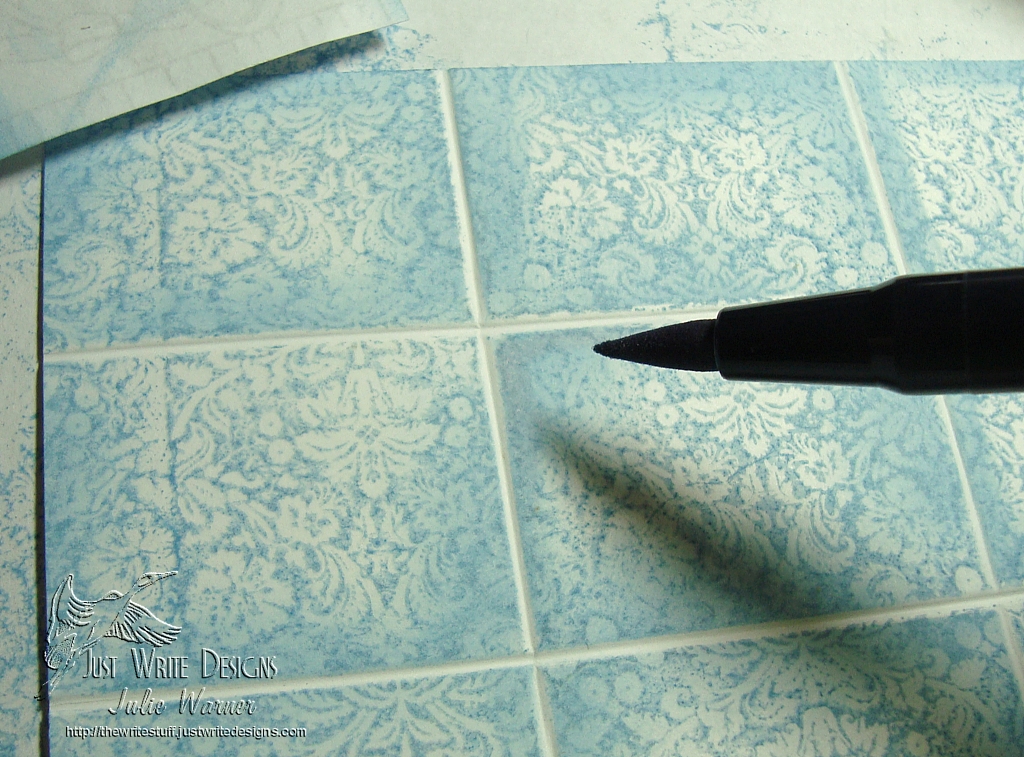 Step 4:
Use the light gray marker just at the very edges of each tile corner. This completes the "tile" appearance and adds depth to your tiles.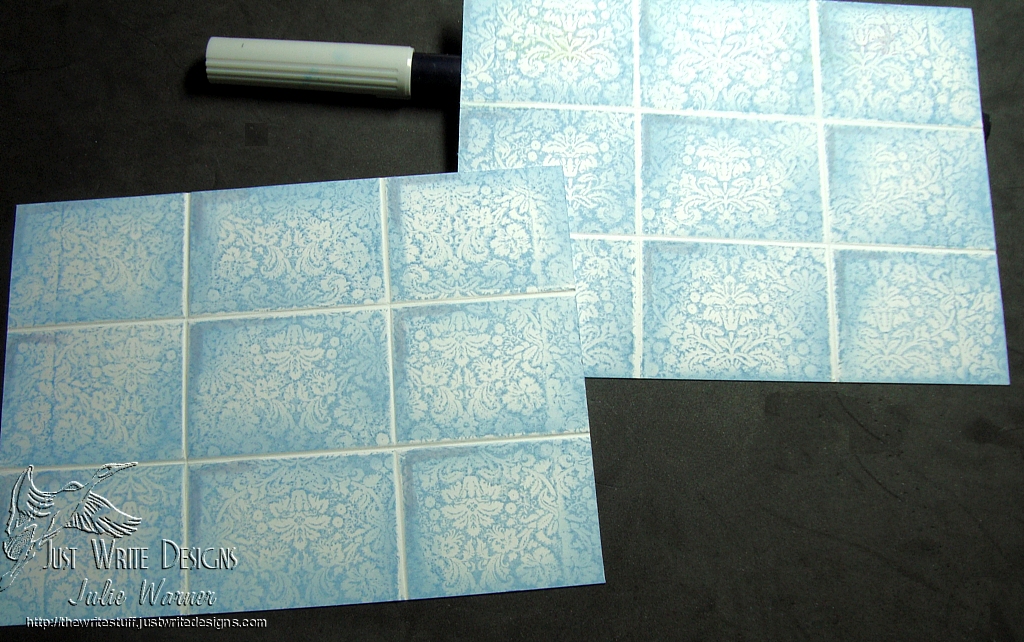 You can stop now or continue to add shading all the way around your "tiles". The one sided shading is more of a light direction appearance while shading all around would be more of a head on light source.