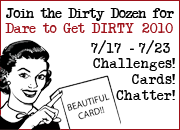 And Dare to Get Dirty week continues! You can view a Master List of all the Challenges Here, but you'll need to be a Fan Club Member.
This first card was made for the following DTGD challenges: DTGD10JeanneS, DTGD10DeborahLynneS, DTGD10cindy_haffner, DTGD10flowergal36 and DTGD10justwritedesigns01. That's a lot of challenges! I worked on this off an on over a couple of days and putting all the pieces together was really a challenge in itself.
All images are Sparkle N Sprinkle. Actually there are only 2 stamped images; the lawn chair and the sentiment. Everything else was done with punches and scissors.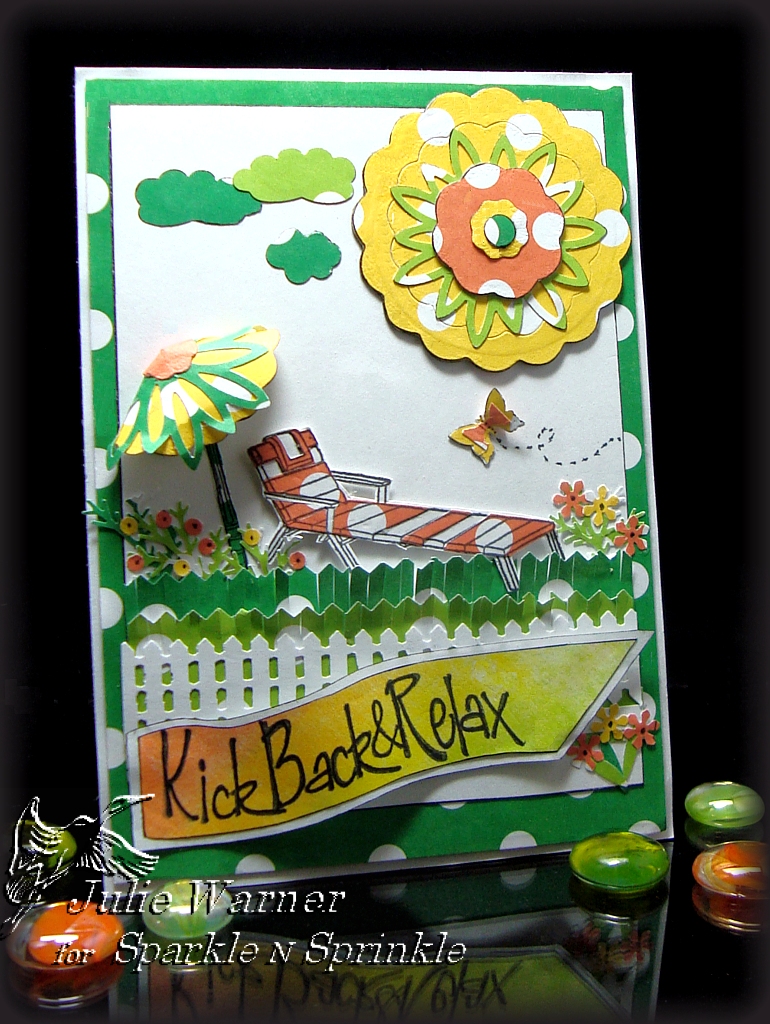 The flower/sun and umbrella were both created using Quickutz scalloped flower dies and a chrysanthemum punch. The two bands of grass were cut with pinking shears then slits cut all along the tops. Greenery and flowers were also added. The sentiment was stamped on a leftover brayered piece and hand trimmed. A little butterfly was punched and a trail drawn with a black pen. Finished card measures 4.5 x 6.25 (A6).
Supplies:
stamps: Sparkle N Sprinkle
paper: white, dp ((green, lime, orange & yellow w/ dots- all Paper Studio)
ink: Ancient Page coal, Kaleidacolor Melon Melody
accessories: Quickutz cookie cutter flower dies., Martha Stewart fence, branch & chrysanthemum punches, butterfly & clouds punches (All Night Media), sm flower punch (EK Success)
This second card was done for the sketch challenge, SC290. Since Roxie based the sketch on this card I did last year, I couldn't pass up making a card for the challenge. I was pretty excited when I saw the challenge.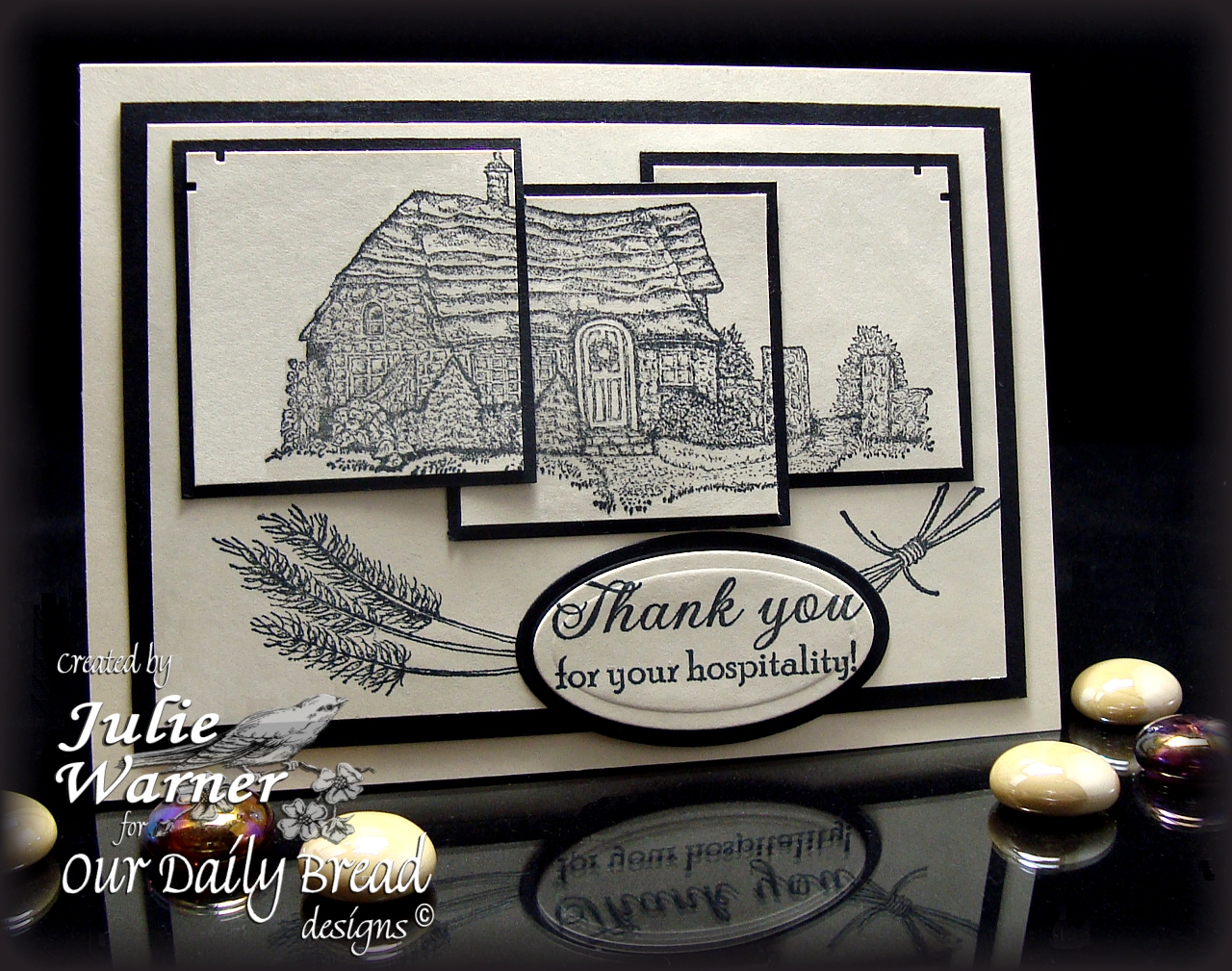 All images are Our Daily Bread designs. I started with what I thought was a quick and easy idea: split the image over the three panels. Even with the SAMJ (stamp a ma jig), it's harder than it sounds. But I finally got it to work.
The left and right squares were punched in opposite corners and each square was matted with black, then attached them to a larger ivory panel. I stamped the wheat image below them and added a larger black mat. The sentiment oval and black oval were cut with Spellbinders petite ovals. The finished ivory card measures 6.25 x 4.50 (A6).
Supplies:
stamps: ODBD
paper: ivory, black
ink: Ancient Page coal
accessories: spellbinders petite ovals, Marvy corner punch, SAMJ
Thanks so much for stopping by! Your comments are always read and much appreciated!