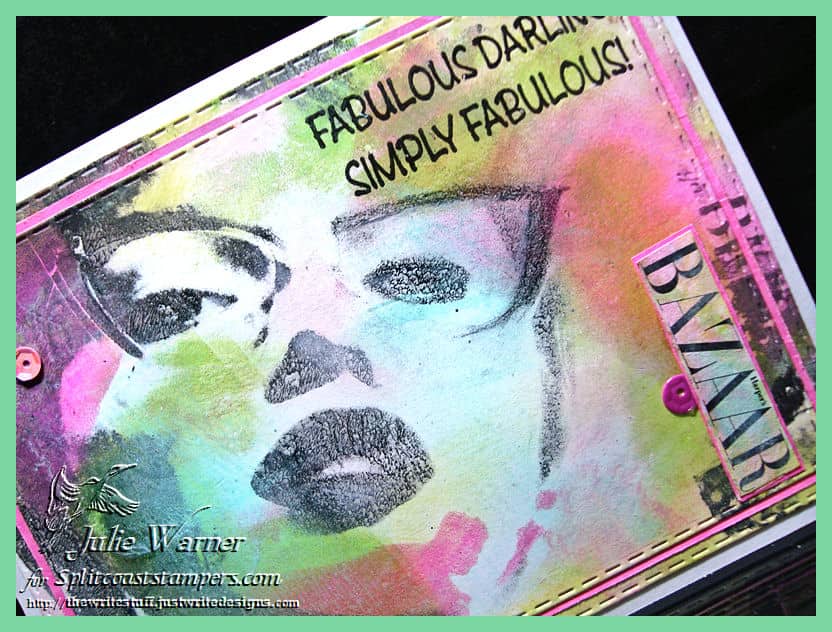 The Splitcoast Inspiration Challenge (IC663) is a fun, colorful site..mostly nail polish, but it's very colorful nail polish! I was mostly influenced by THIS picture & THIS picture.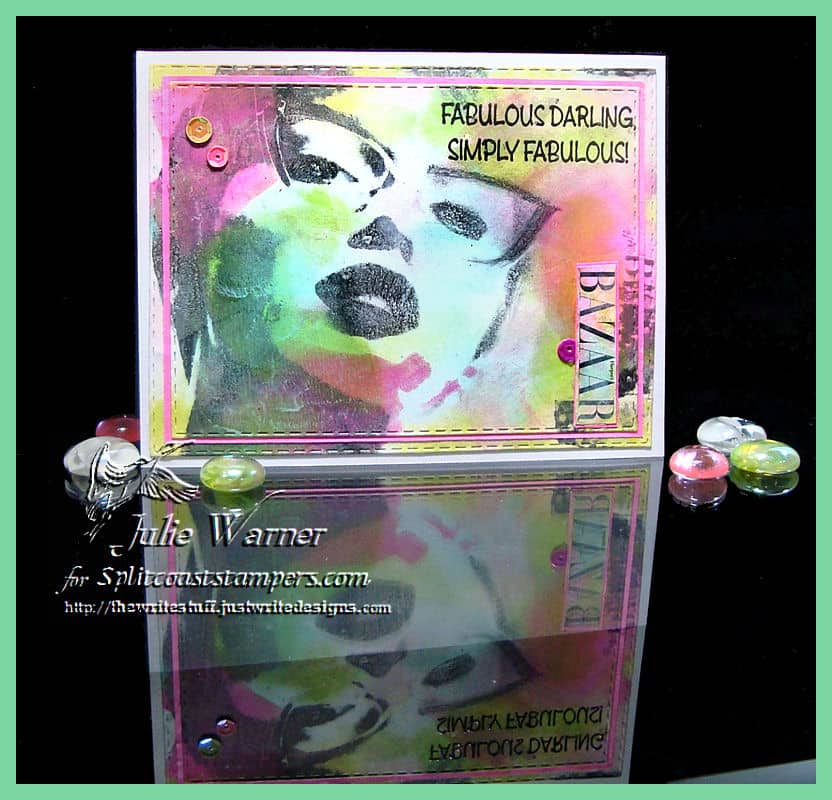 After reading about this technique last week in the Dare to Get Dirty challenges, it led me to a video HERE. I'm not sure of the name of this technique, so I'll go w/ what it's called on the video..Pop Art Prints or Magazine Resist. The funny thing is, even though I watched the video several times, I still did it wrong. Maybe that's why I had so many fails. But this is one of the few that actually worked. I had to go out and buy a magazine because all of my magazines were put in the recycle bin when we moved. I found this Harper's Bazaar & the pages looked really shiny so I bought it. (Yeah, I know a thrift shop would have been great but there isn't one around here.)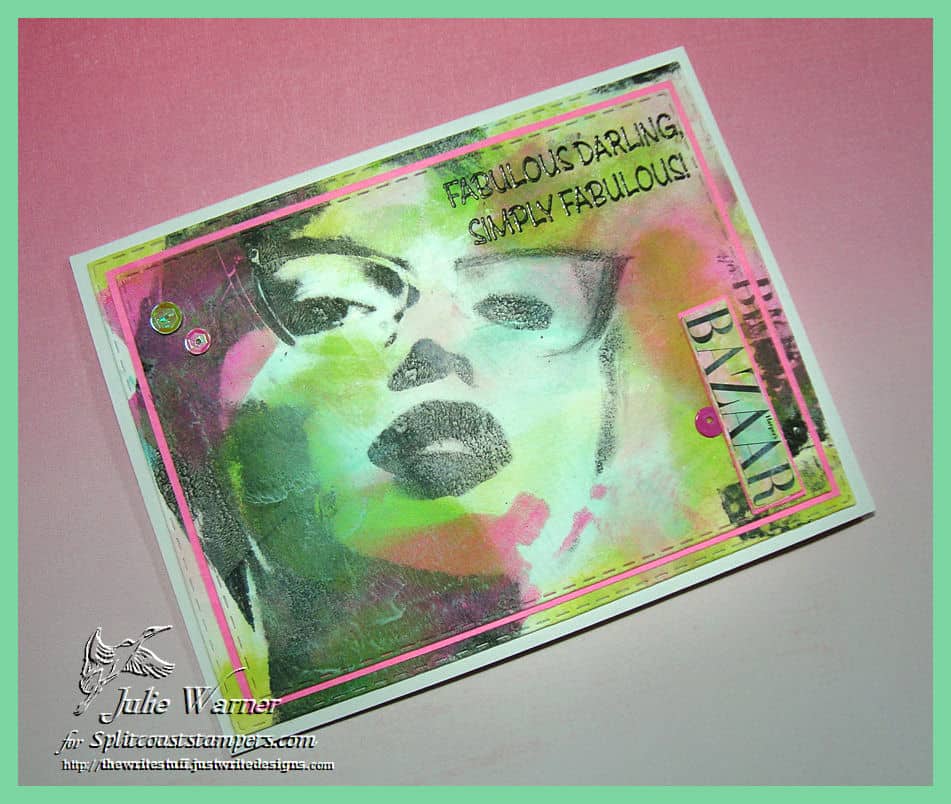 I used a brayer to spread a thin layer of black acrylic paint onto my Gel plate, placed the magazine picture on top, pressed it down all over, then pulled the page off.  I pressed a plain white piece of card stock on top of the Gel plate, rubbed it firmly, then lifted it. Then I added some thin layers of paint in different colors. What I should have done, was dry the black print on the gel plate & spread the thin layers of color on top of it before putting the card stock on top & lifting the print. Oh well. I'm just happy it worked! The greeting was heat embossed directly on the print.
Here's a look at the inside.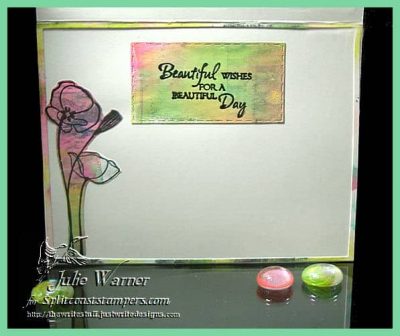 Thanks so much for stopping by!


Supplies:
2 Responses to "Simply Fabulous"
Your comments are so appreciated!