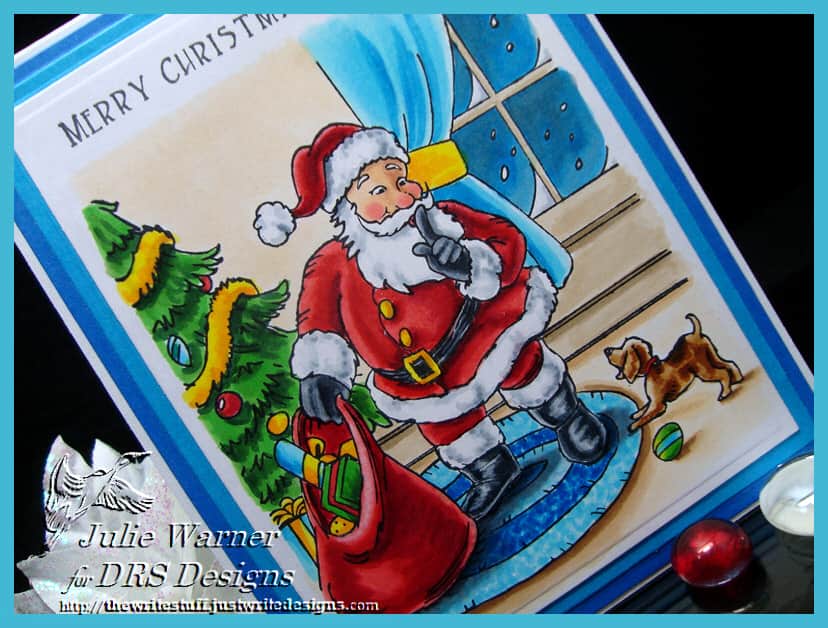 Today's Free for All (F4A357) is to create a nighttime or night before card. This is definitely the Night Before…it's night outside the window & Santa is delivering his presents. I'm also adding it to yesterday's Ways to Use It..windows, since there is a window looking out. This is such a wonderful scene & it took me a while to color it all..then a really bad thing happened & ruined it. So I started all over. Don't you hate it when that happens?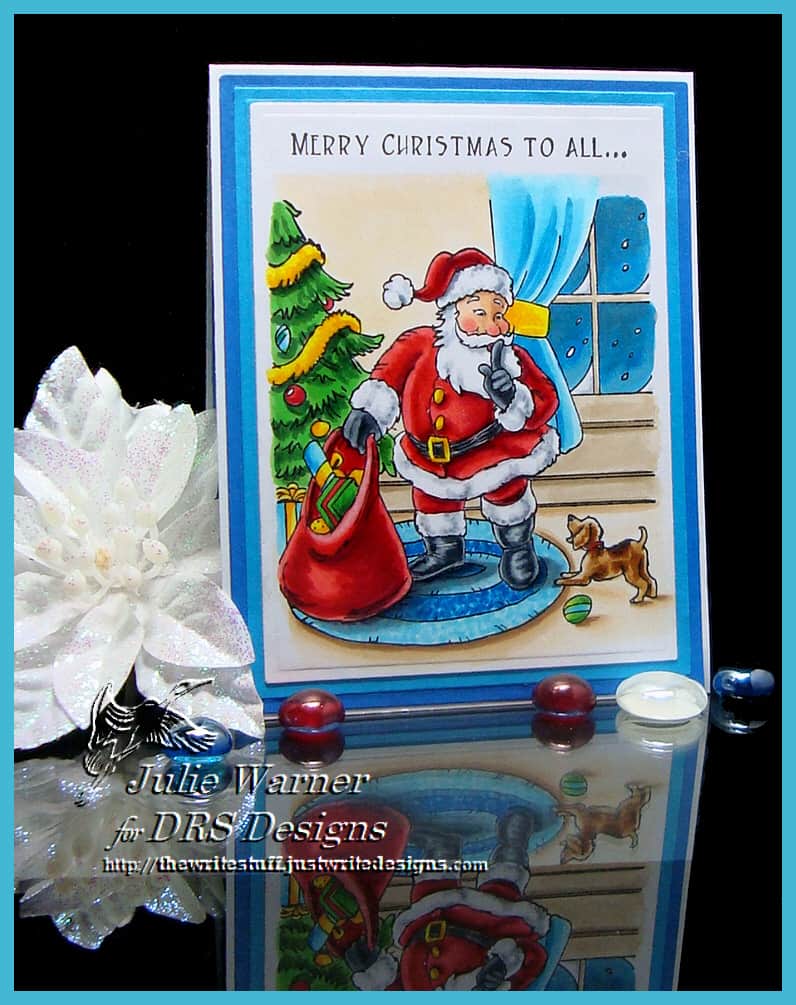 Since it's pretty much a card covering scene, I stamped just the one line over the top & added two narrow layers. Below is a a look at the inside & underneath it are the Copics I used. Yep..a whole lotta colors going on here.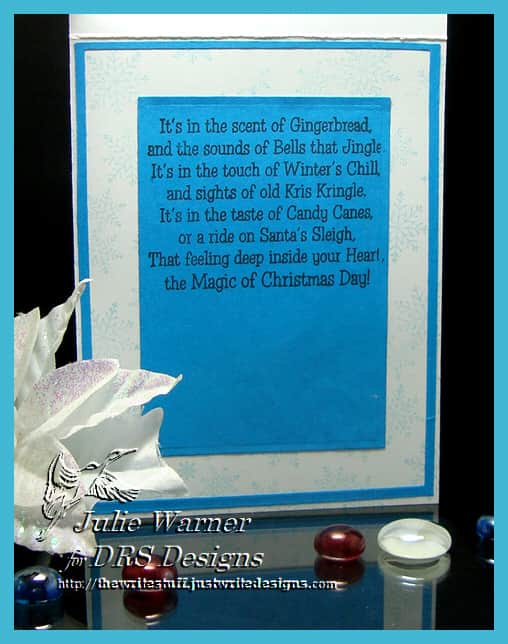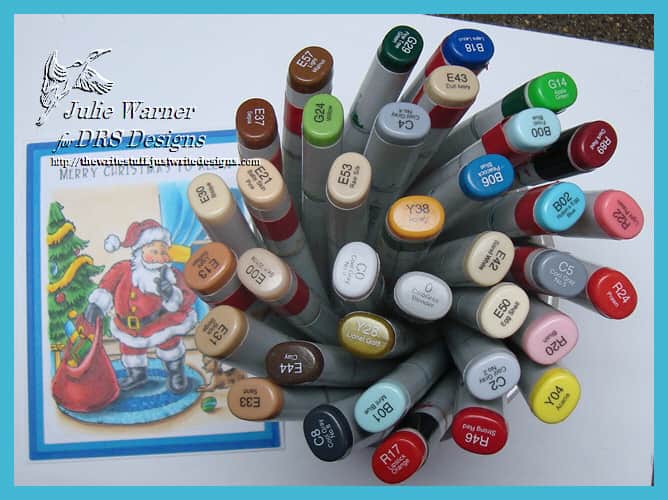 Thanks so much for stopping by! Have a very Merry Christmas!


Supplies: