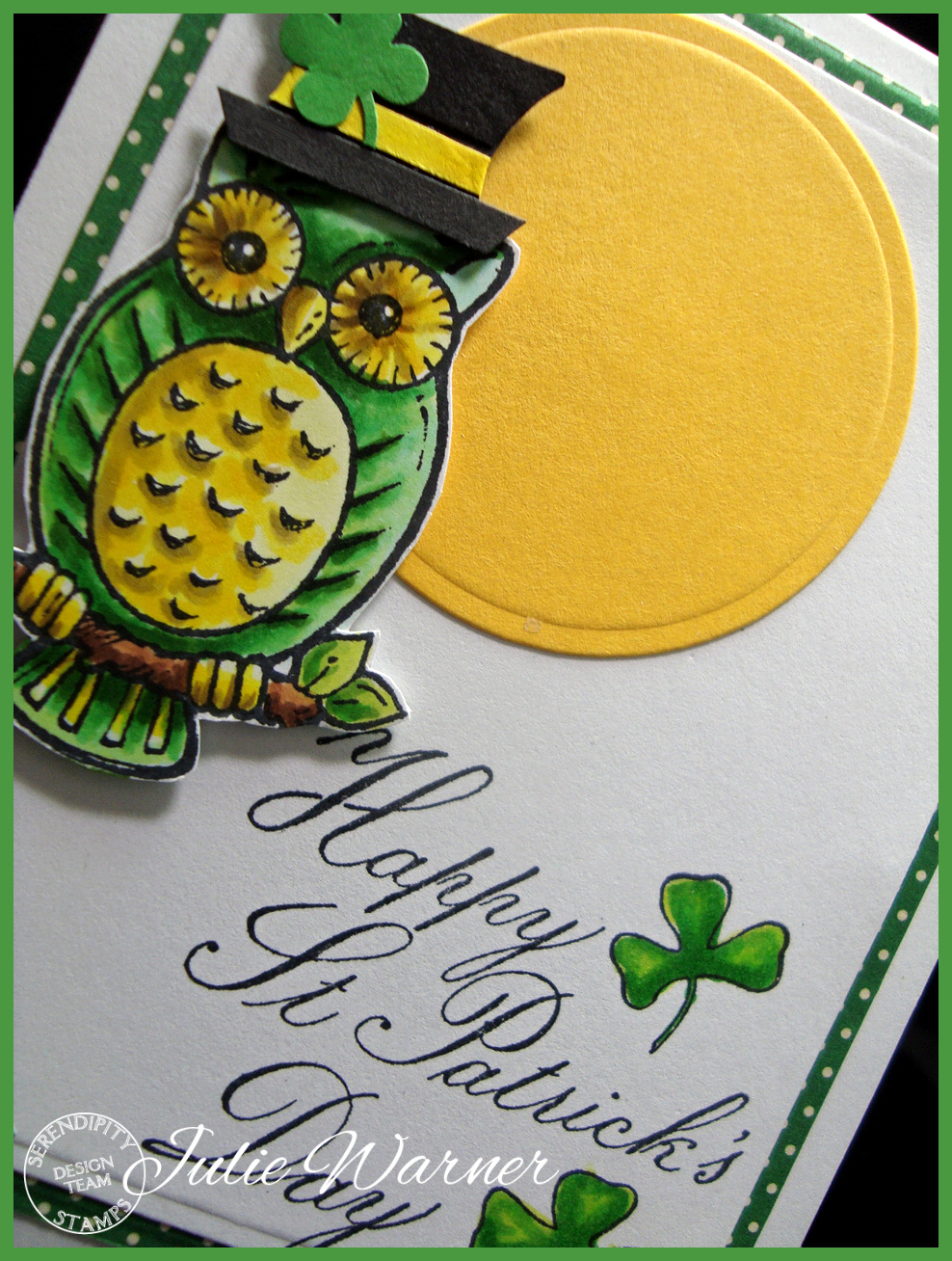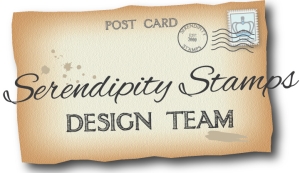 Welcome to the March Challenge for Serendipity Stamps! This month the challenge is Spring Fever! You can get all the details over on the Serendipity Challenge Blog.  For the Design Team, we have the added challenge of making a St. Patrick's Day card.  And as always, we have a  have a gift certificate up for grabs to a random player.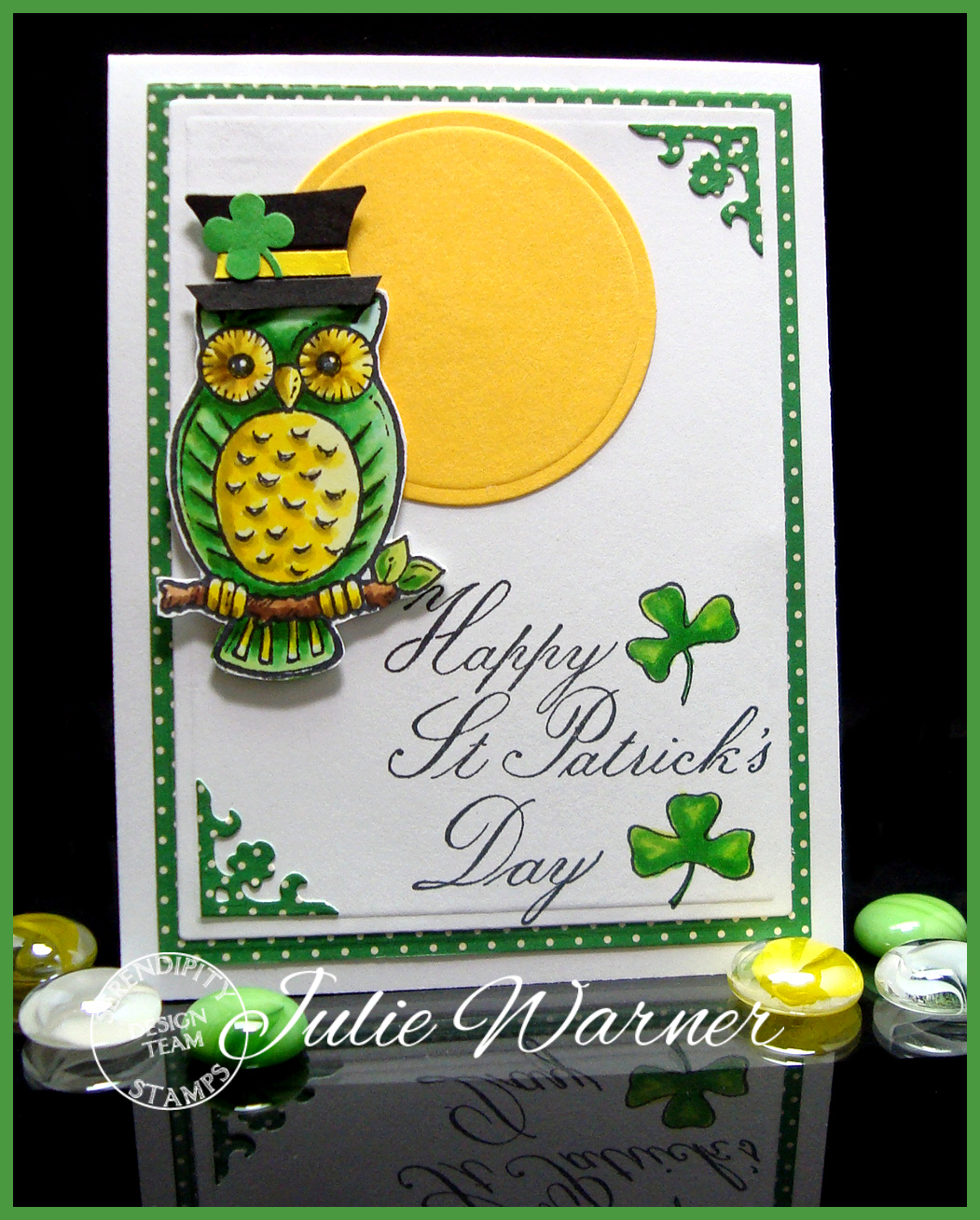 My card today is a little simpler than normal and the finished project has very little in common with my original idea. Everything except the little green owl with hat was pretty much reworked. Sometimes you gotta go where you gotta go. After I colored & fussy cut the little owl, I made a hat for him using a couple of punches. For the hat, I used a long neck vase punch, then cut off the vase part. Another cut was made below the curve & I turned the strip around to make a hat brim and added a yellow strip for the band. A clover punch was used for the 4 leaf clover addition.
I added a big yellow sun/moon behind the owl, the greeting in the lower right and a couple of die cut corners to balance things out. These are the Copics I used.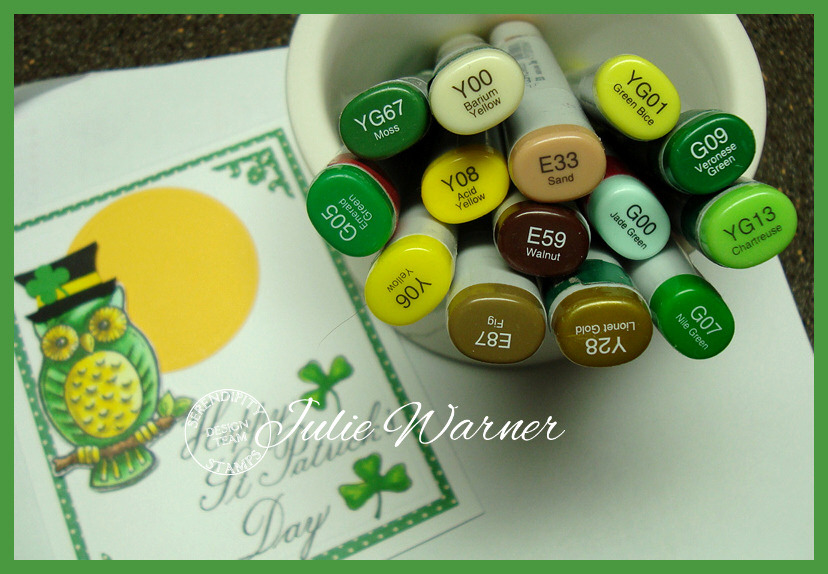 And here's a look at the inside with a leftover frame and a second owl I fussy cut. He was a test drive for the colors on the other owl and I didn't want him to be left out 🙂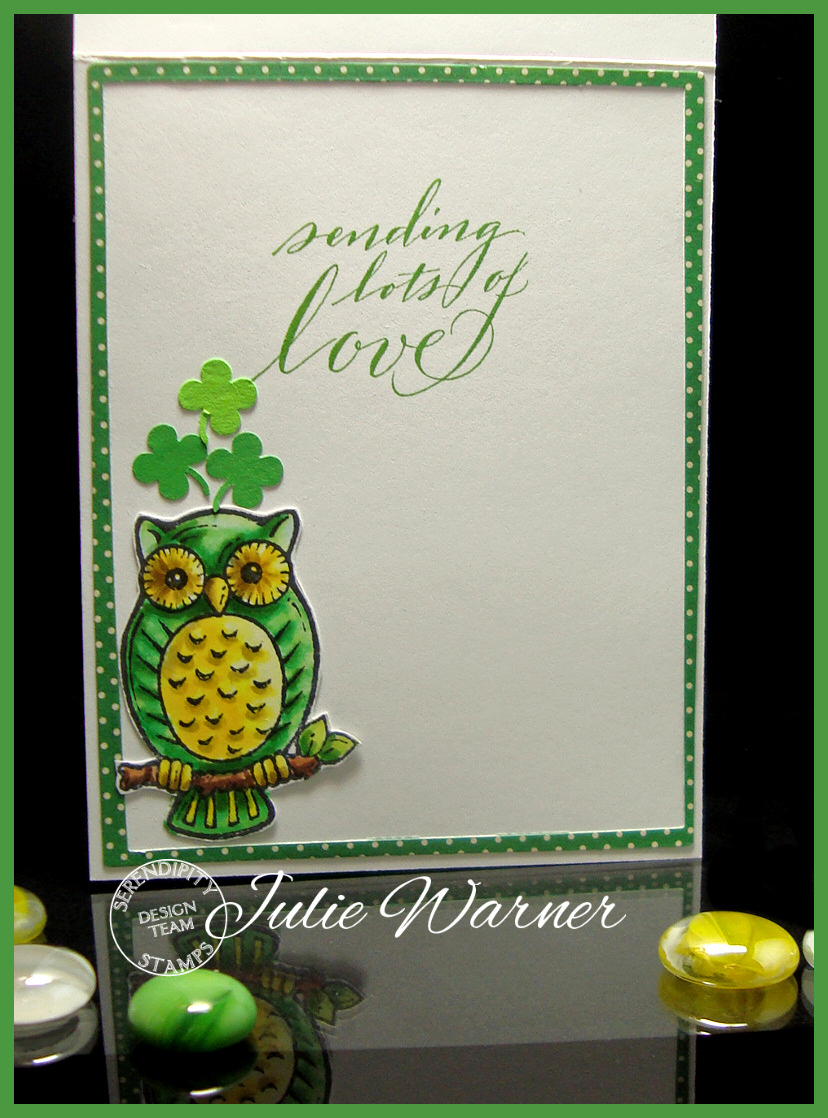 Please be sure to stop by and comment on all the DT blogs to increase your chances to win! And we have a special Guest Designer this month…my friend, Karen Dunbrook! You're going to love her card!
Thanks so much for stopping by!




Supplies: