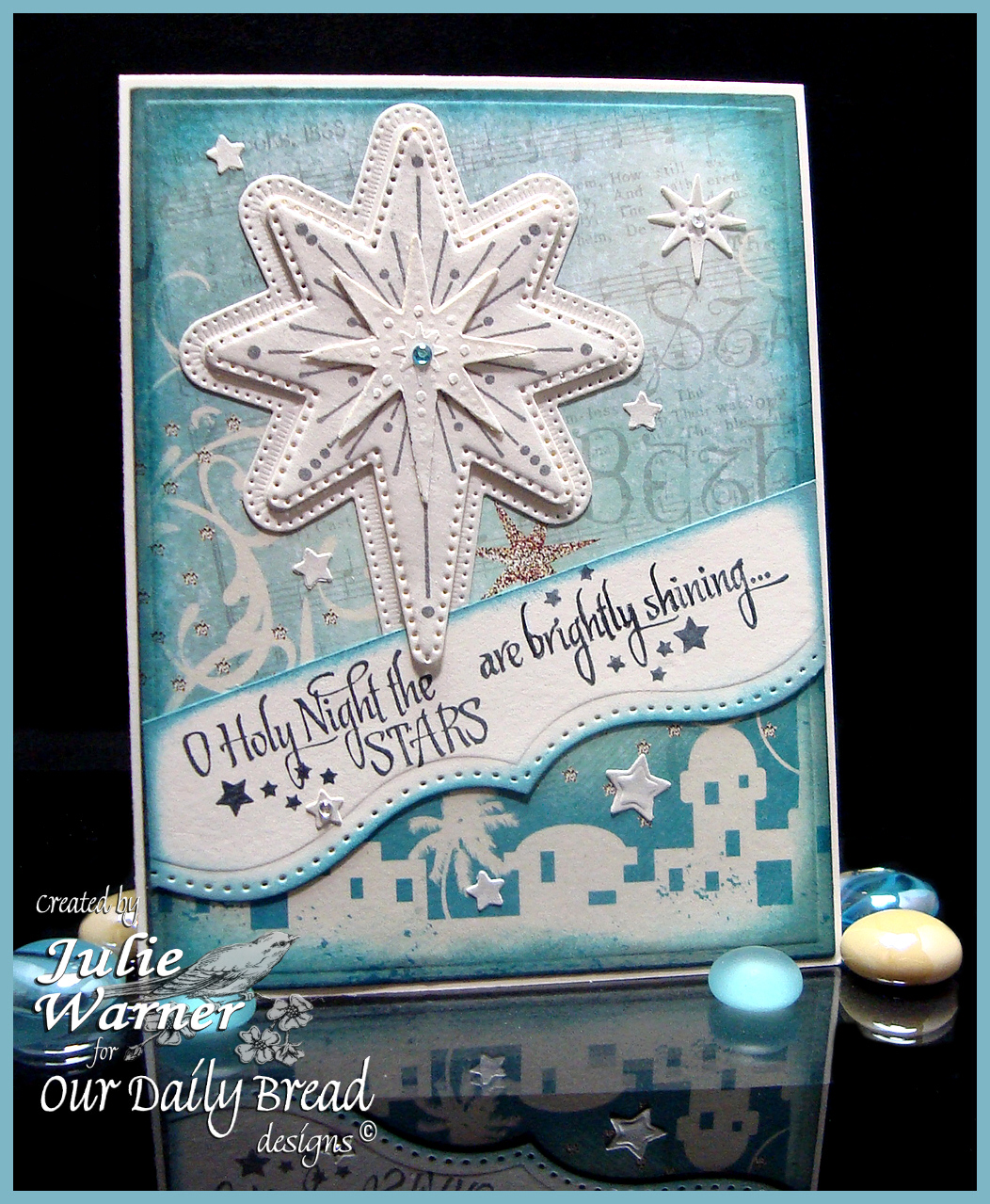 I started this yesterday, but had to put it away until today. Yep…I had one of THOSE days. And the more I tried, the more I tried to hurry to finish, the worse it got. So…..I'm combining the sketch challenge w/ the WT and hoping my faux "burned" edges are good enough. 
I used the teal ink first then added the gray ink to the edges as the usual burned ink colors just wouldn't go well with these colors and the paper is so pretty I couldn't bring myself to tear up the edges 🙂 
That greeting banner was the kink in the whole works. This is actually the 3rd version. The other 2…well we won't talk about the bad things that happened, but it was tough to do because the stamp is part of a much longer one and the intricate masking and stamping was so frustrating, lol. The rest is a little stamping and a lot of die cutting.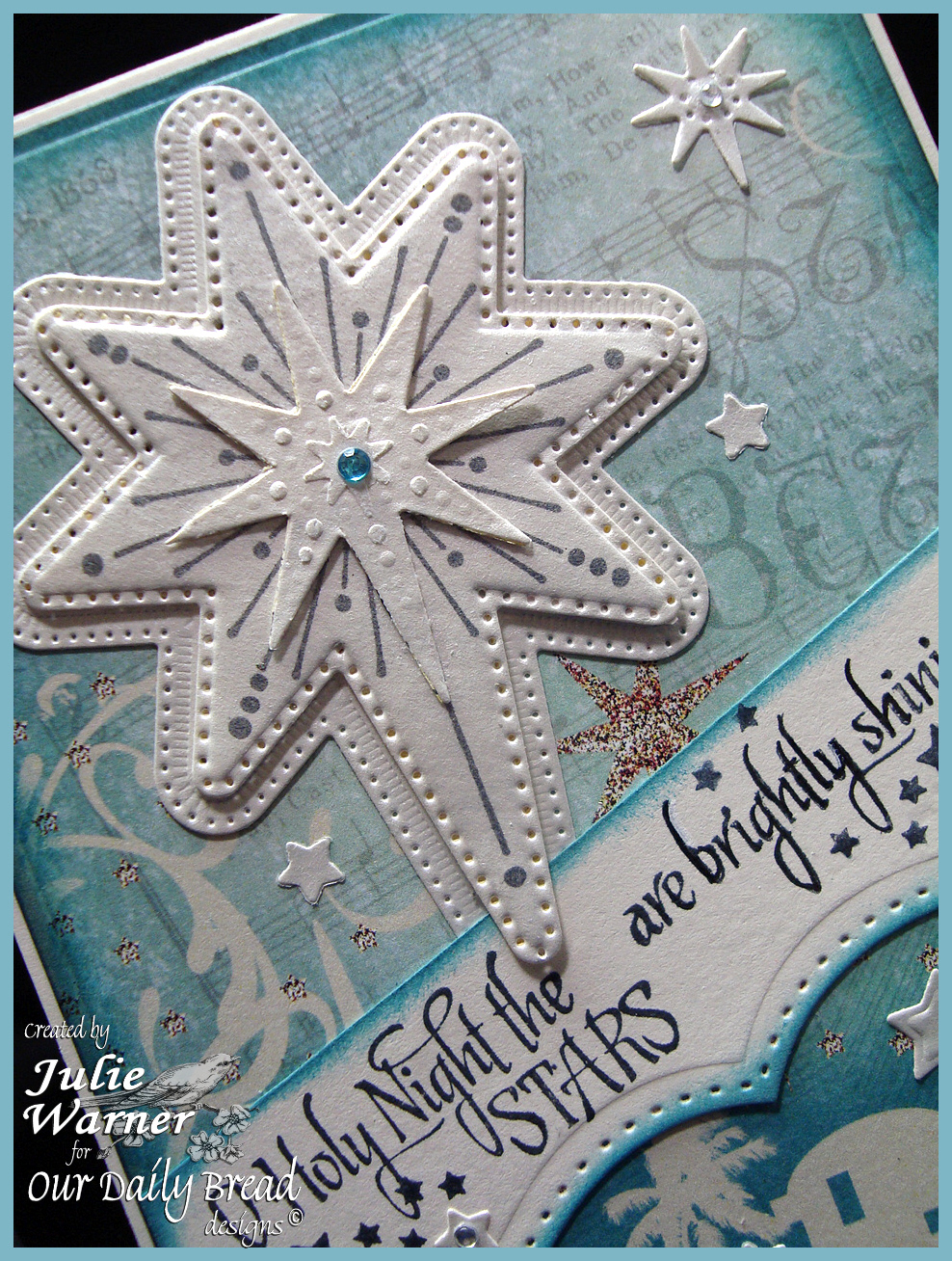 Thanks so much for stopping by!


Supplies:
2 Responses to "Oh Holy Night"
Your comments are so appreciated!