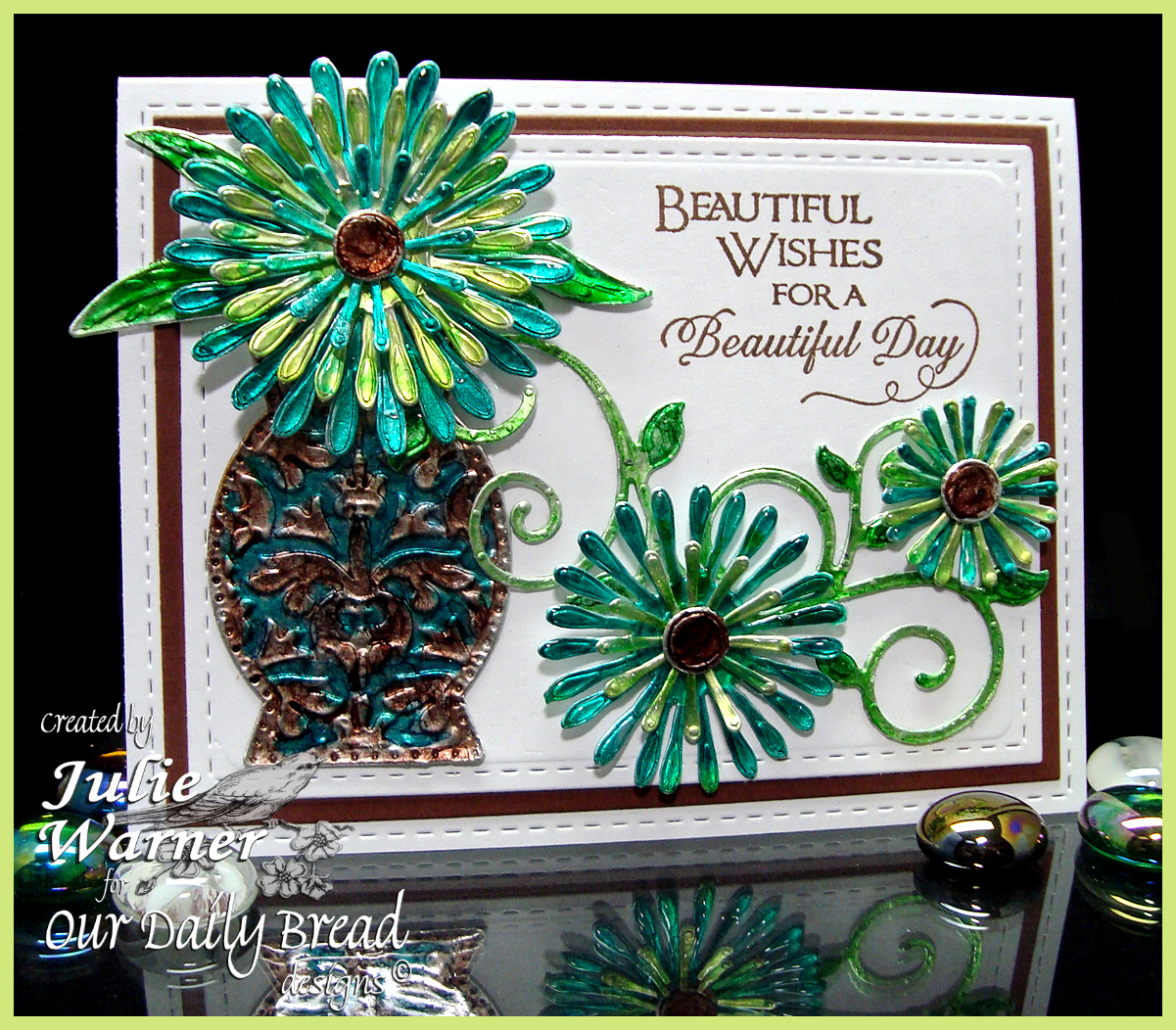 Fun Technique Challenge (TLC487) on Splitcoast today!  I think the dies I chose to use made it a little more involved, but I like the look.
Funny thing happened on my way to completing the challenge…my heat gun threw a rod or something. Sparks flew out the back end & it quit! Well, maybe because I jerked the plug outta the wall, but what else could I do? So DH sees the heat gun carcass laying there like a dead dinosaur and says "Hmmm… I guess you'll quit making cards now." Ha. Funny man. He should know by now that I have back ups for my back ups! I just whipped out my second stringer, plugged her in and away we went. Men are so silly some times.
I started by using a glue stick & attaching some heavy duty aluminum foil to a piece of white card stock. Then I die cut the asters, vase, and viney leaf. I added color to the foil topped c/s w/ Copics then applied the Versmark, clear ep & heated. I repeated the powder & heating 3 times to build up a little clear topping.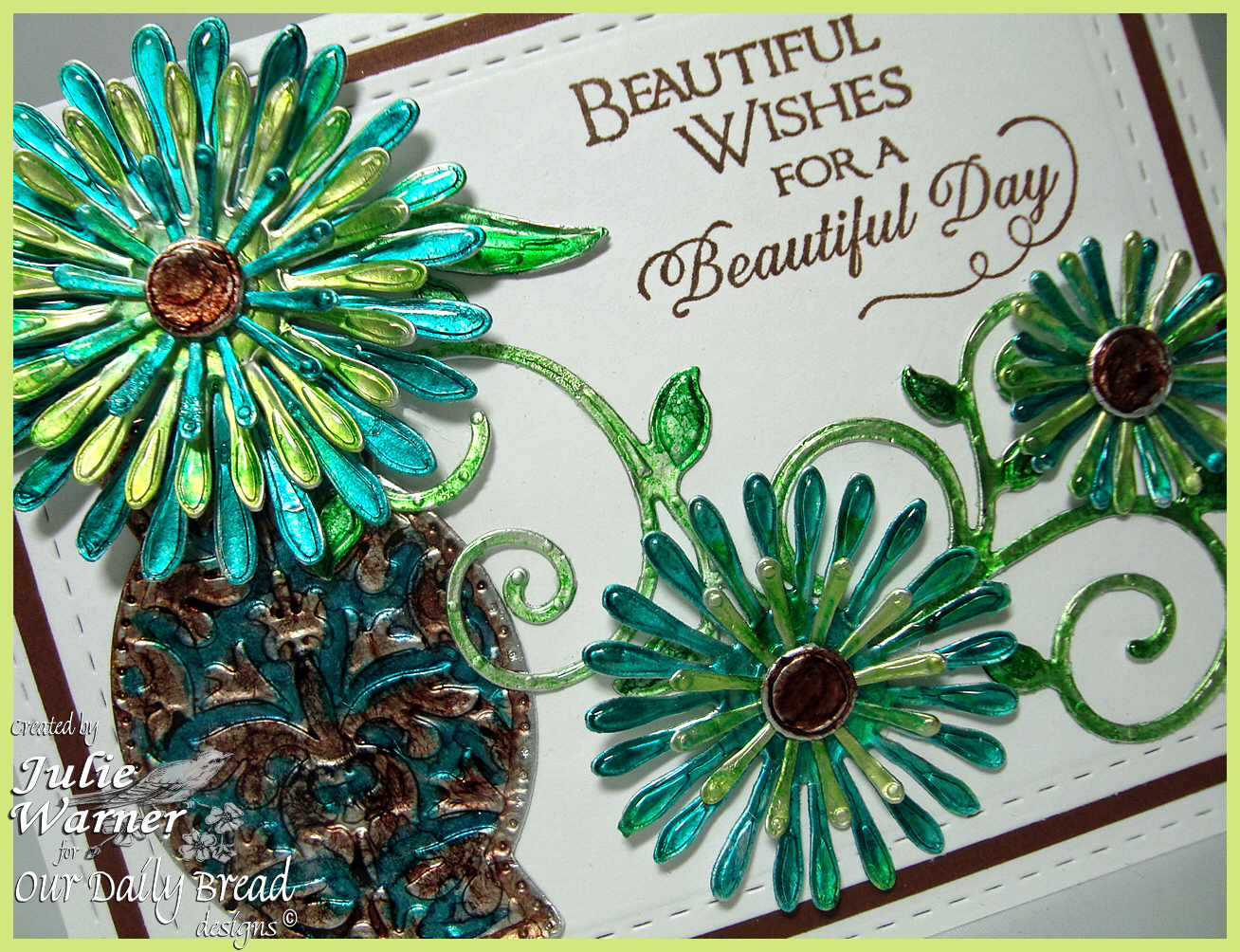 I stamped the greeting and die cut w/ the stitched border. Added a chocolate layer then did the largest stitch border on my card front. The finished card is 5.50 x 4.25 and these are the Copics I used.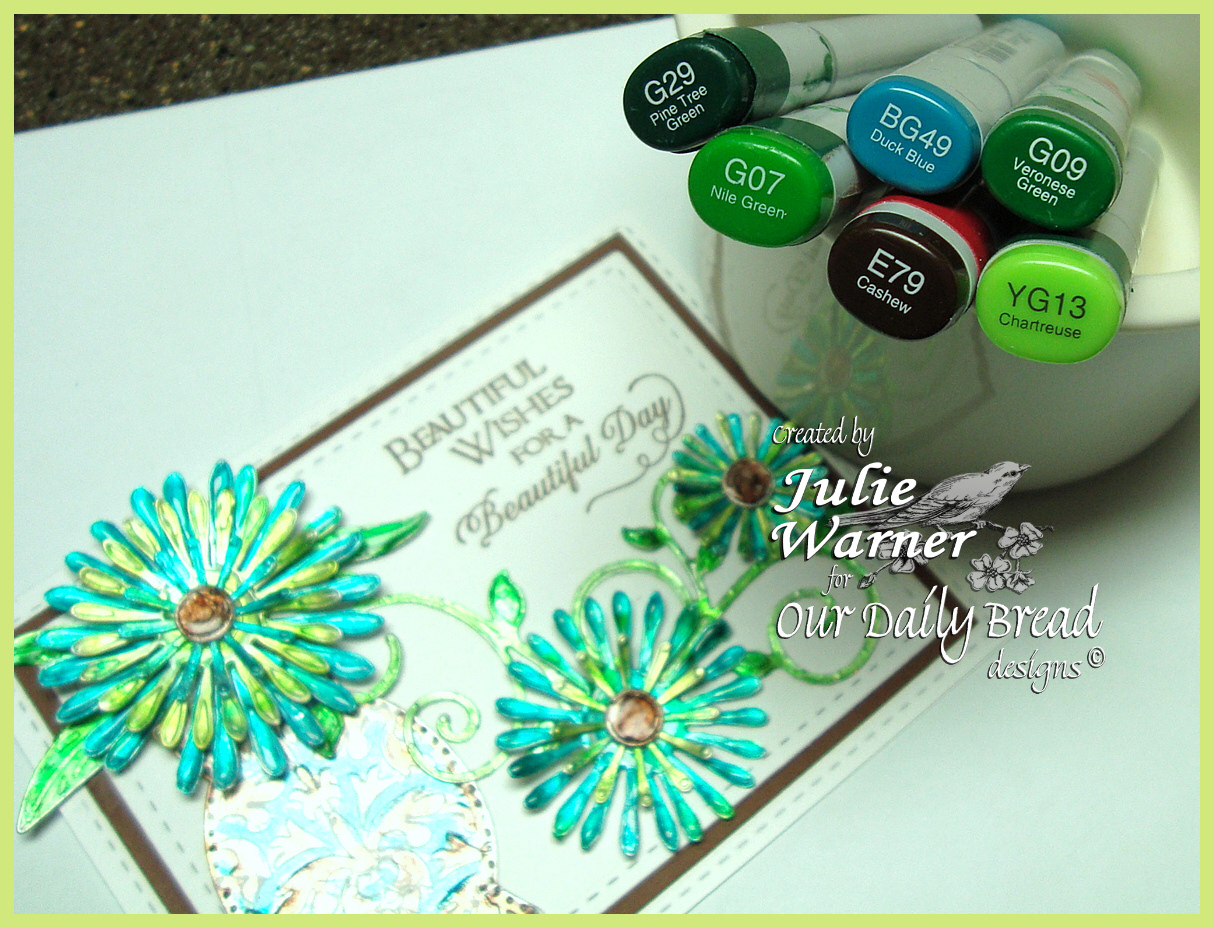 Thanks so much for stopping by!


Supplies:
One Response to "Enamel Flowers"
Your comments are so appreciated!