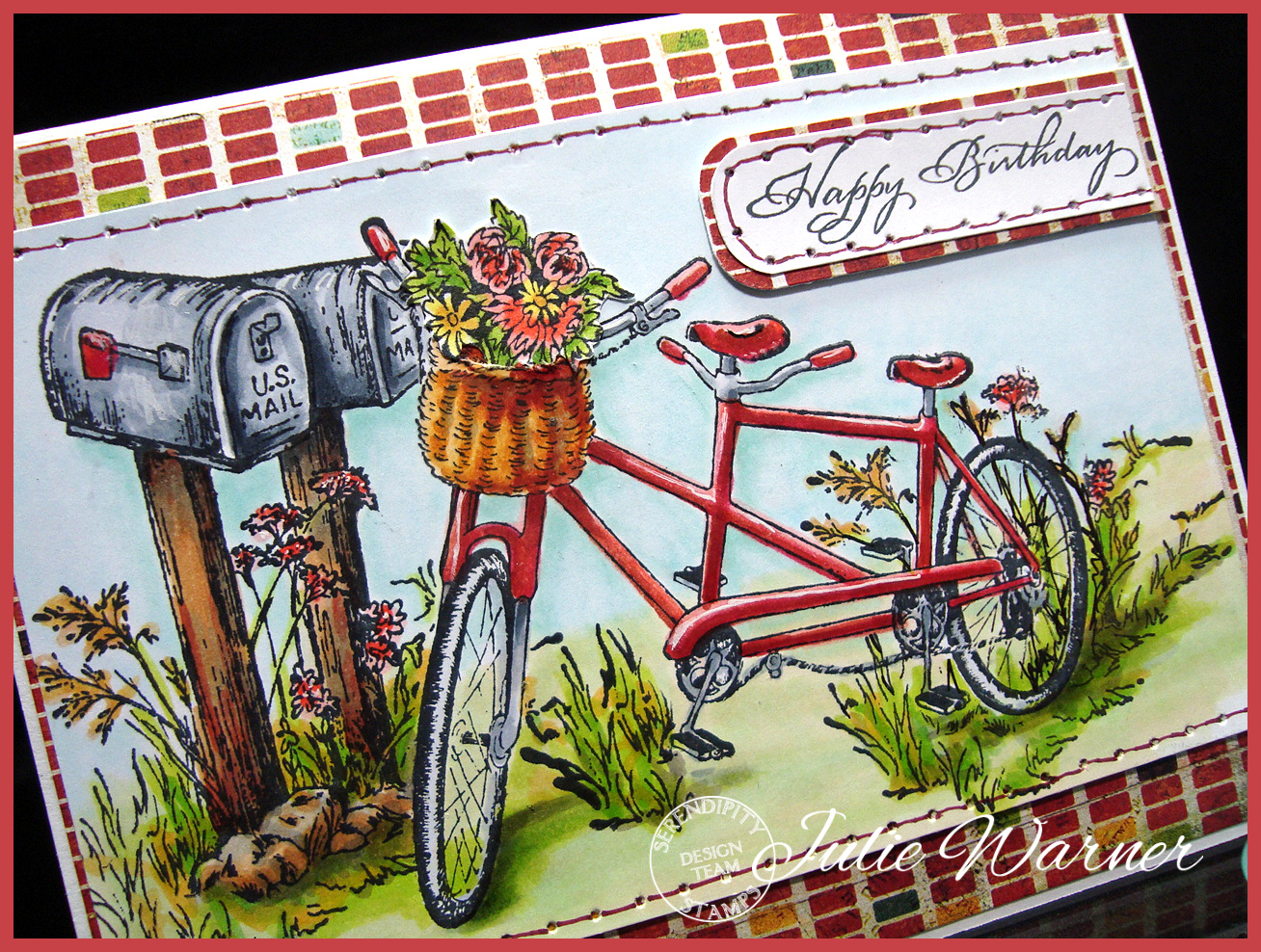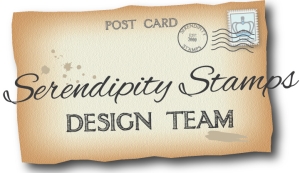 Welcome to  the March challenge for  Serendipity Stamps!  We're switching things up a bit in 2014…The challenges will now be MONTHLY so you have longer to play. The design team will still provide inspiration twice a month (every other Wednesday), but you will have the whole month to play along! The Serendipity Challenge this month is In Stictches (use faux, real, stamped.)  And for the Design Team, we've added the twist of using a vehicle (bike, boat, plane, train). You can find all the details on how to play along with us at the Serendipity Stamps Challenge Blog. With each challenge we always have a gift certificate up for grabs to a random player. The special this week is 20% off Easter category images. Good through March 12, 2014.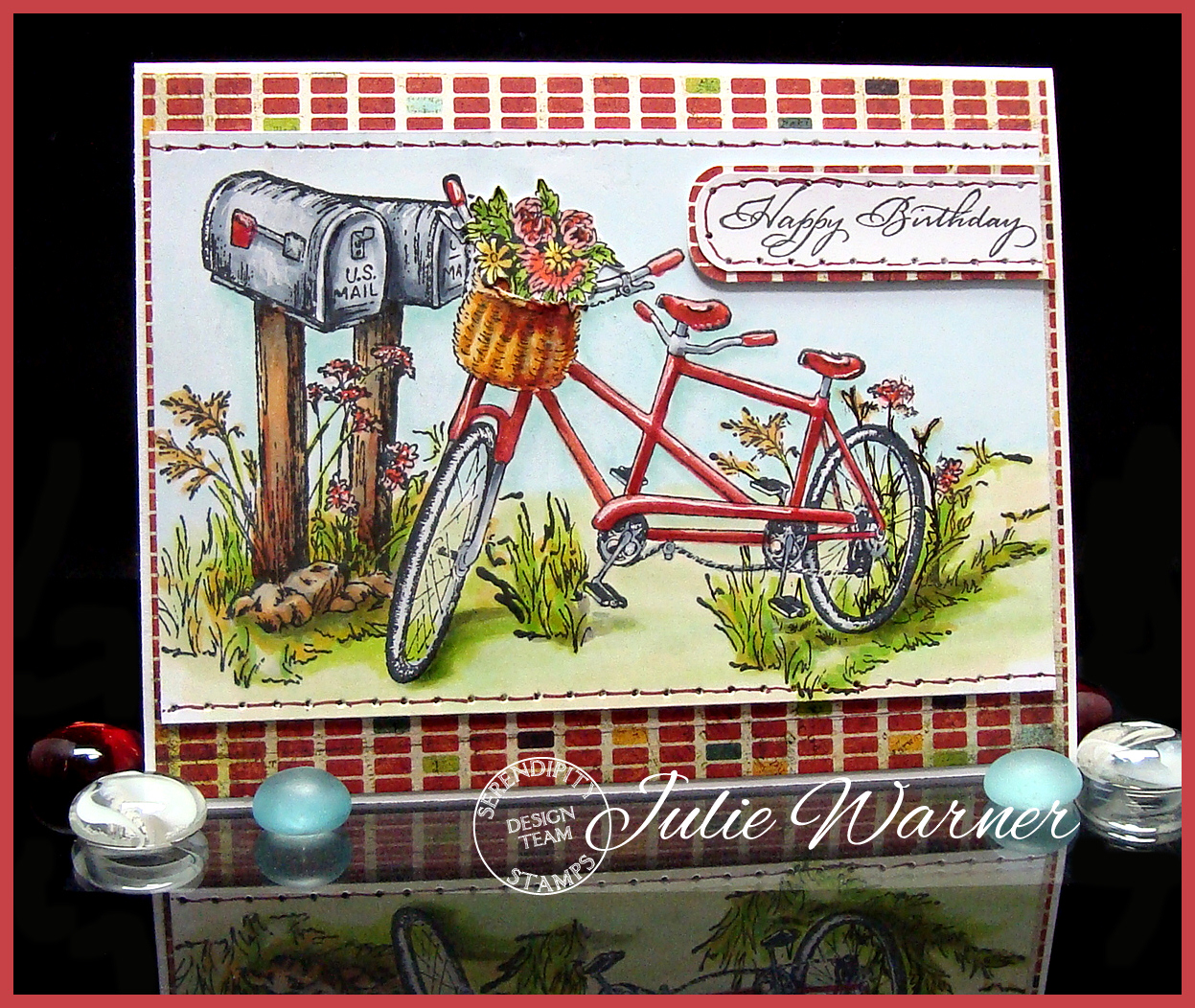 For my vehicle card, I chose this fun tandem bicycle image and made it into a little scene by combining it with the mailboxes image. I stamped the bicycle first, masked it and stamped the mailboxes. I stamped just the grassy/flower portion of the mailbox image a time or two more to add the grass around the bicycle. The little flower bouquet (from the bicycle set) was stamped separately and I cut a slit in the basket to insert it. I used a paper piercer to add the "stitching holes" across the top and bottom and also around the greeting. I used a small corner rounder on one end of the greeting and a maroon Micron pen to add the faux stitches. The finished card is 5.50 x 4.25 and these are the Copics I used to color everything. I know, seems like a lot of colors, but there you go. And the only reason G20 (wax white) is in there is because YG11 (mignonette) was running low and I didn't want to stop to refill it, lol.

Thanks so much for stopping by!

Please be sure to stop by and visit all of the DT Blogs!
Jeanne Jachna
Marybeth Lopez
Miriam Napier (not participating this week)
Pauline Pollington
Jenny Gropp
Vickie Zimmer
Julie Warner – you are here!
Karen Amidon
Anya Schrier