Archive for August 14th, 2020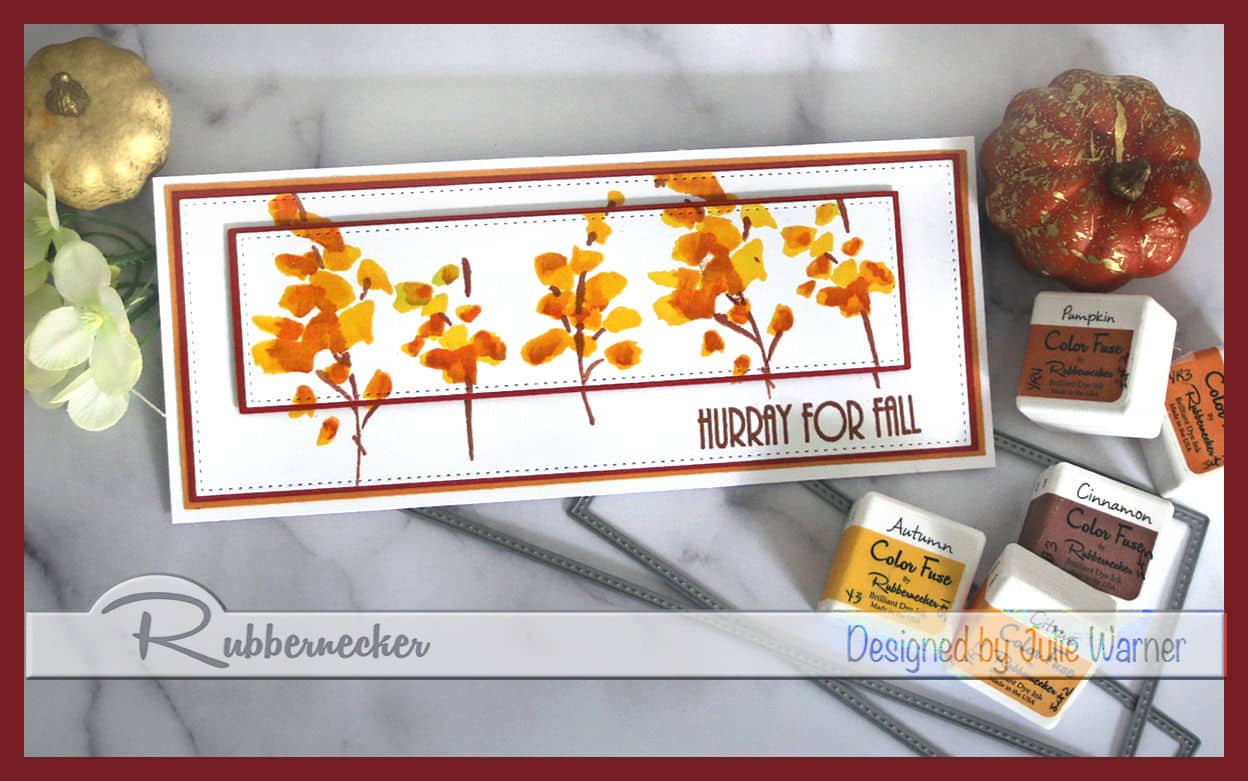 Such wonderful fence murals we have to chose from for the Splitcoast Inspiration Challenge (IC767)! I chose THIS fence for the lovely fall colors.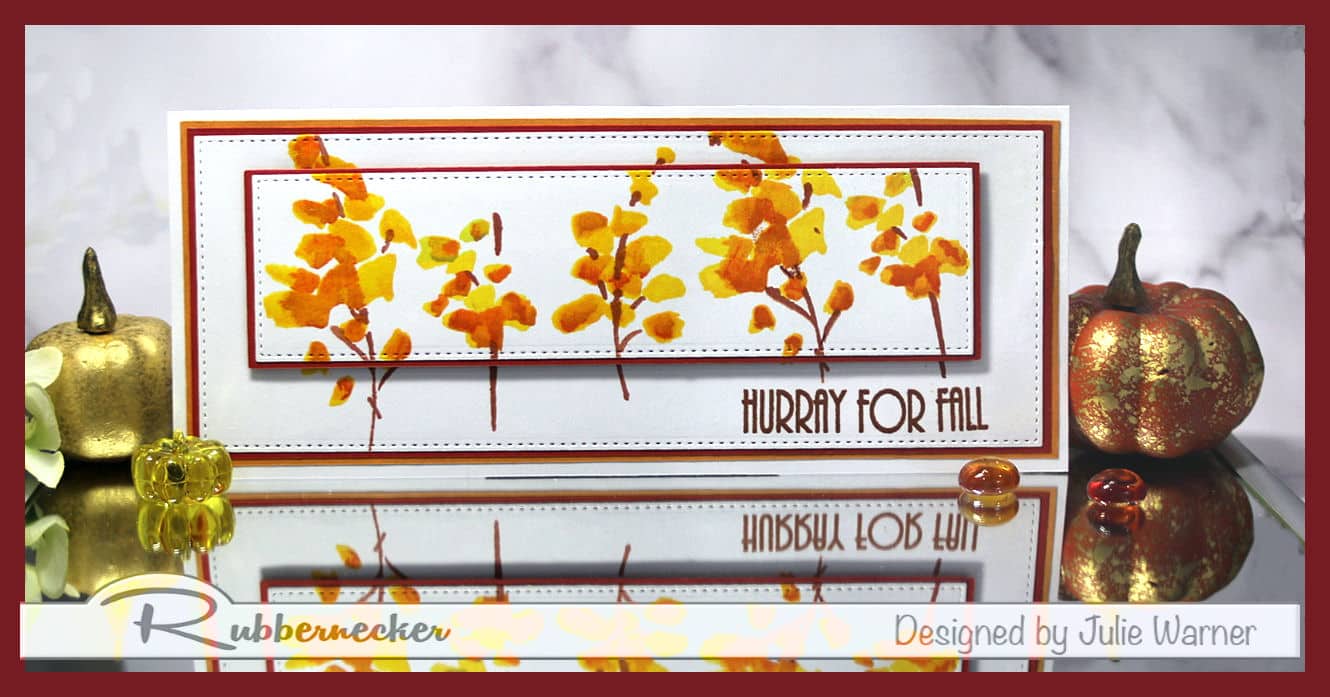 I also have a couple of extra pics to show you how I did this & a little hint on how to make it easier.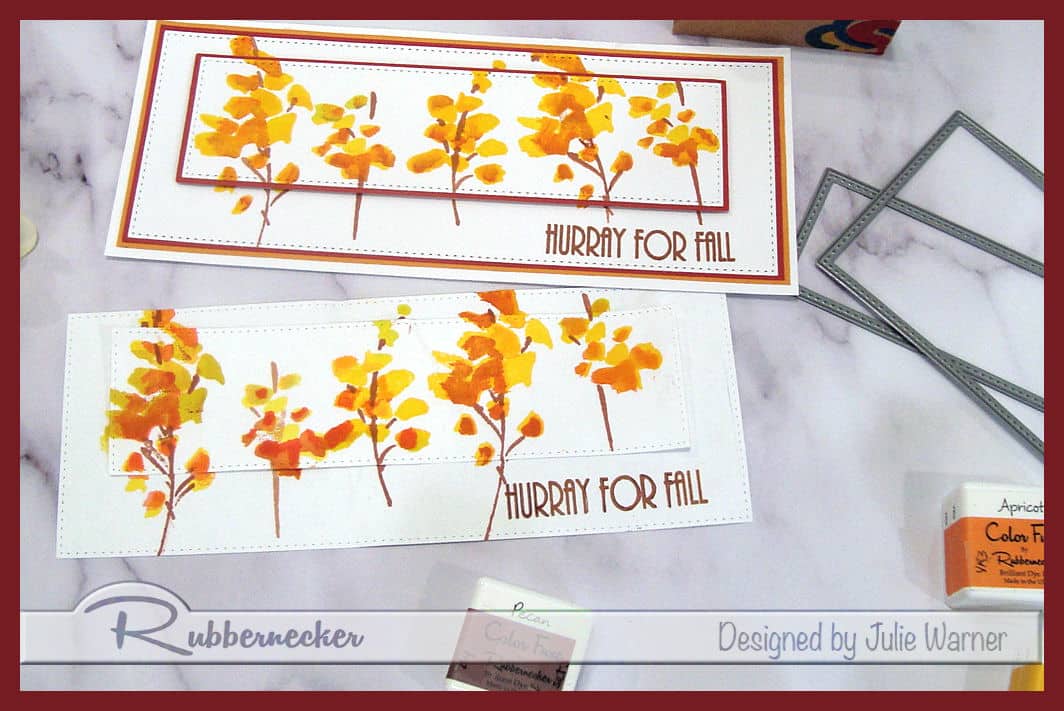 Before I made this card, I made a copy paper version of it in order to work out the logistics. I die cut the 2 layers out of paper & used temporary adhesive to stick them together. Then I put this sandwich into my Misti & inked the different layers of leaf stems w/ the Color Fuse inks. Each branch was stamped twice..once w/ the top layer in place, then I removed the smaller top layer & stamped it again. To make this easy to match up the layers, I drew a small corner reference on the lower right corner below the top layer w/ a pencil. So when I put it back to stamp the next branch, I could line it up easily. The reason I stamped the bottom layer as well as the top is so I wouldn't have any blank spots showing thru when I popped up the top layer.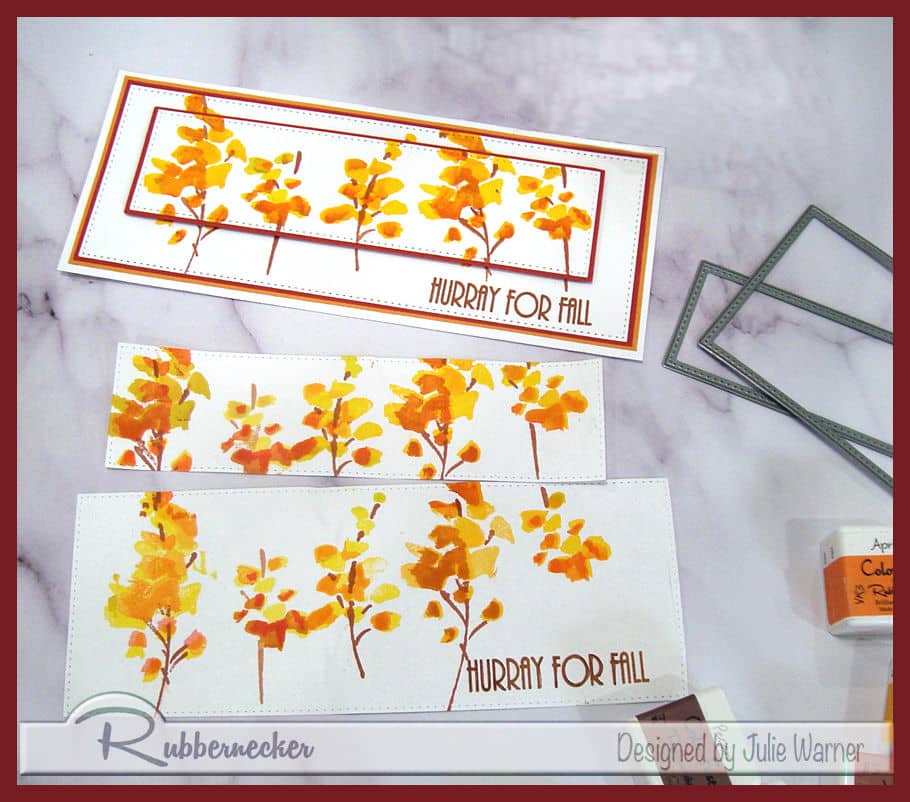 These are the 2 layers broken apart. I could also see that I would have to stamp the greeting first & mask it so the last 2 stems wouldn't overlap it.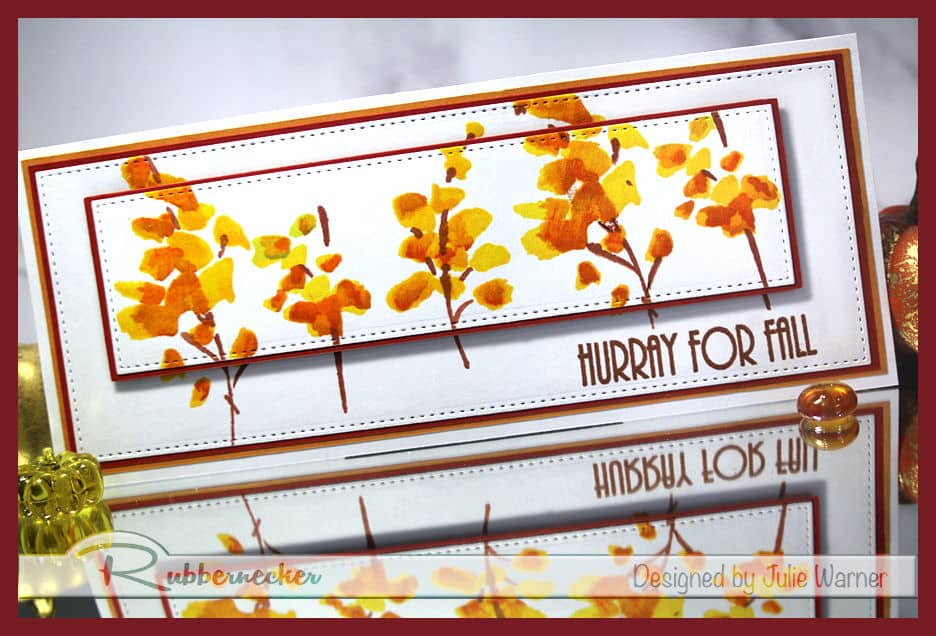 Since I had worked it all out on a paper version, the real version went very fast & no mistakes! I added a rust layer under the top part & elevated it w/ fun foam.
Thanks so much for stopping by!

Supplies: