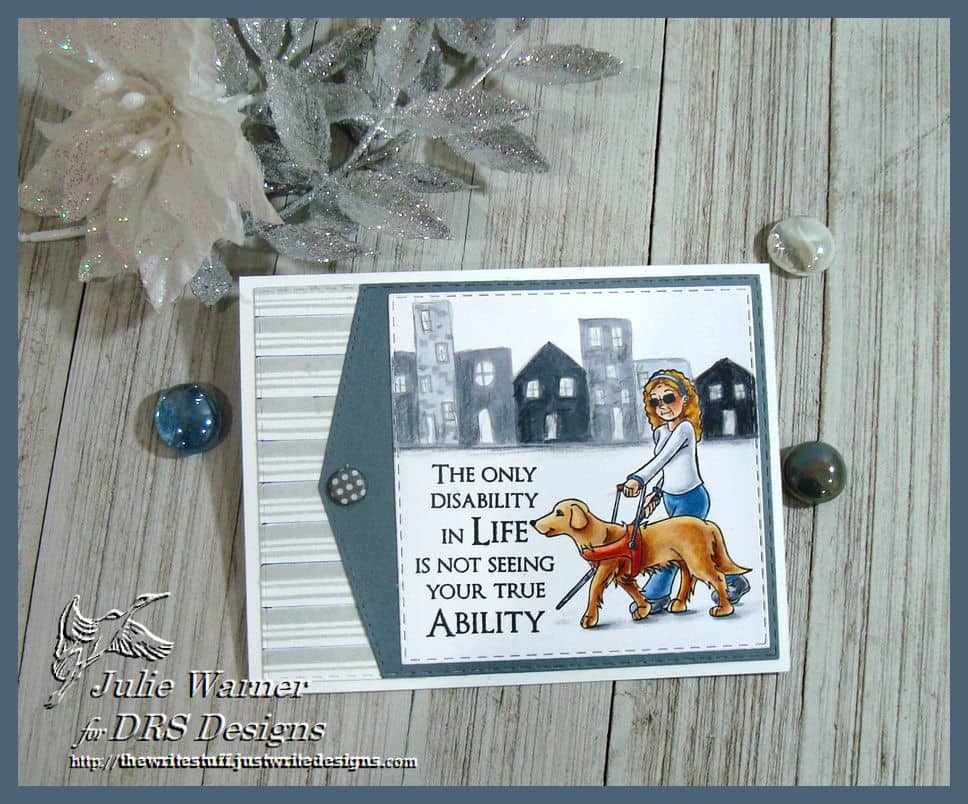 Fun site for the Splitcoast Inspiration Challenge (IC758)! I was inspired by THIS picture.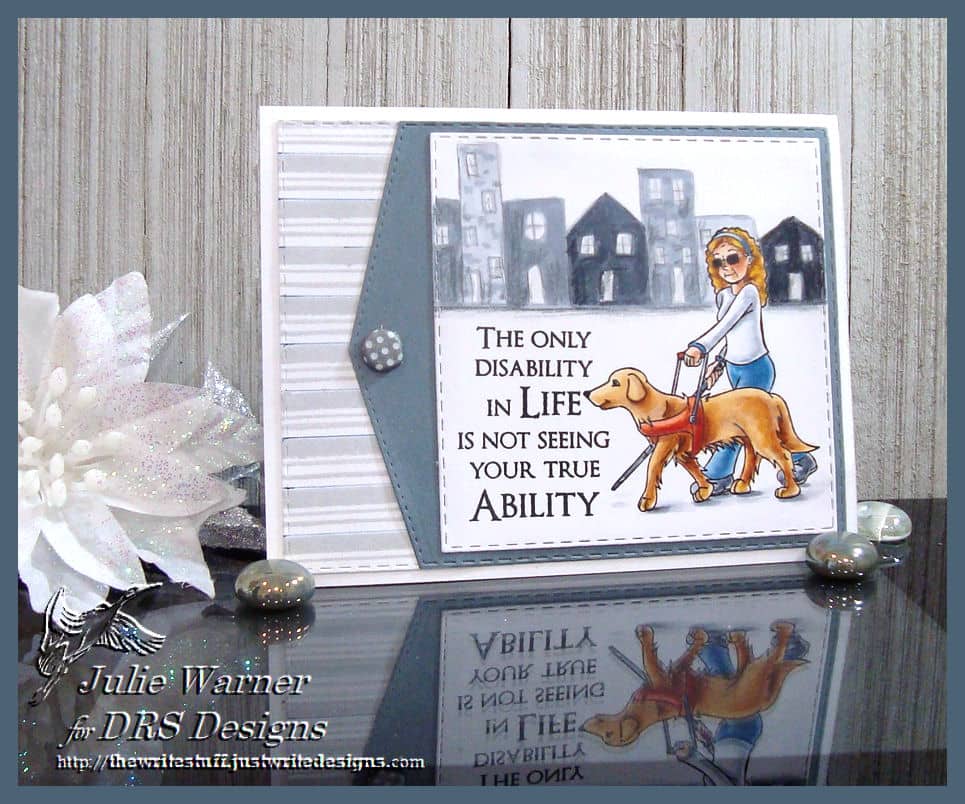 For my scene, I stamped & colored the lady & her guide dog & stamped the greeting along side. It just looked too empty & I couldn't find anything I wanted to put behind her. So I used a pencil to sketch the little buildings & then a few grey Copics to color them in. Just a side note: in case you ever use a pencil then color in w/ Copics, be aware that if you color over your pencil line, you will not be able to erase it. It didn't matter since I used greys, but it might matter if you use other light colors. Apparently the Copic (or any other alcohol based marker) makes the pencil permanent. So there's your tip of the week!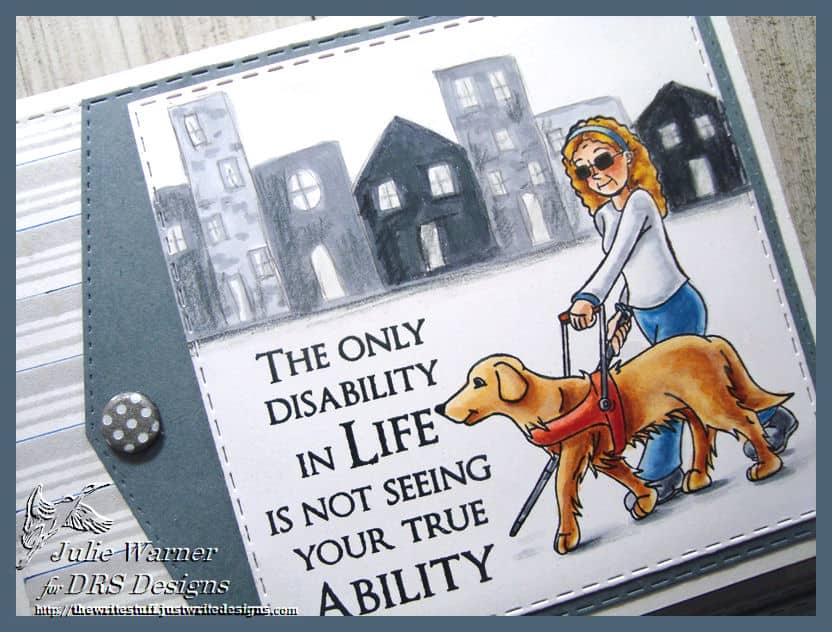 Since my main panel is a square, I needed something to fill in the rectangle of the card front. I used a gray layer & cut the side angle, then stamped one section of the plaid (stripe) bg in gray ink. 
Here are the Copics I used: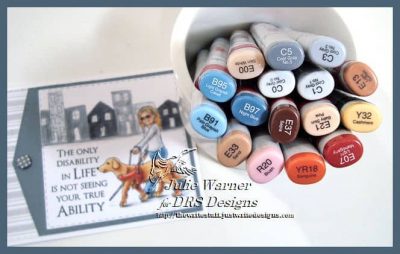 Thanks so much for stopping by!


Supplies: