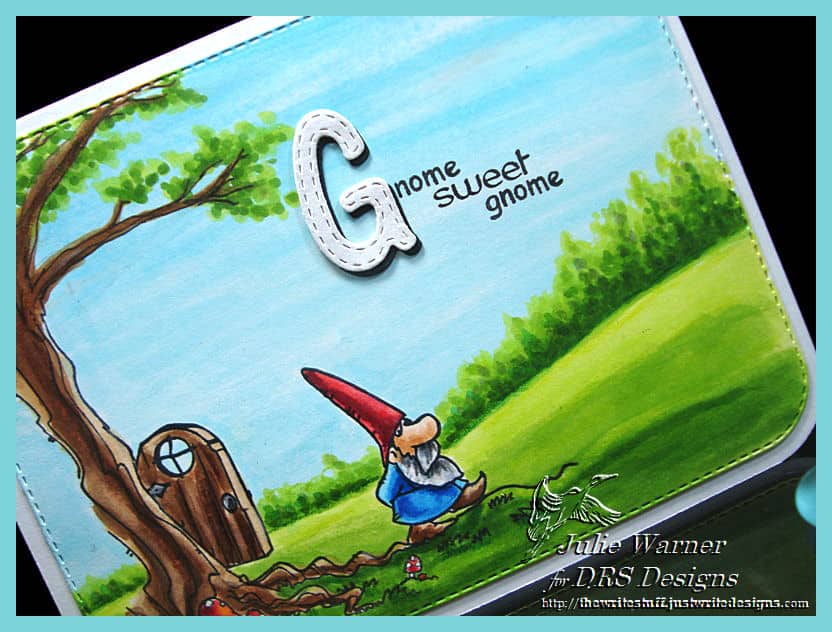 For today's Ways to Use It Challenge (WT735), we are to have grass on our cards..hand drawn, die cut, stamped..doesn't matter. That's pretty easy! All my grass was drawn in w/ Copics.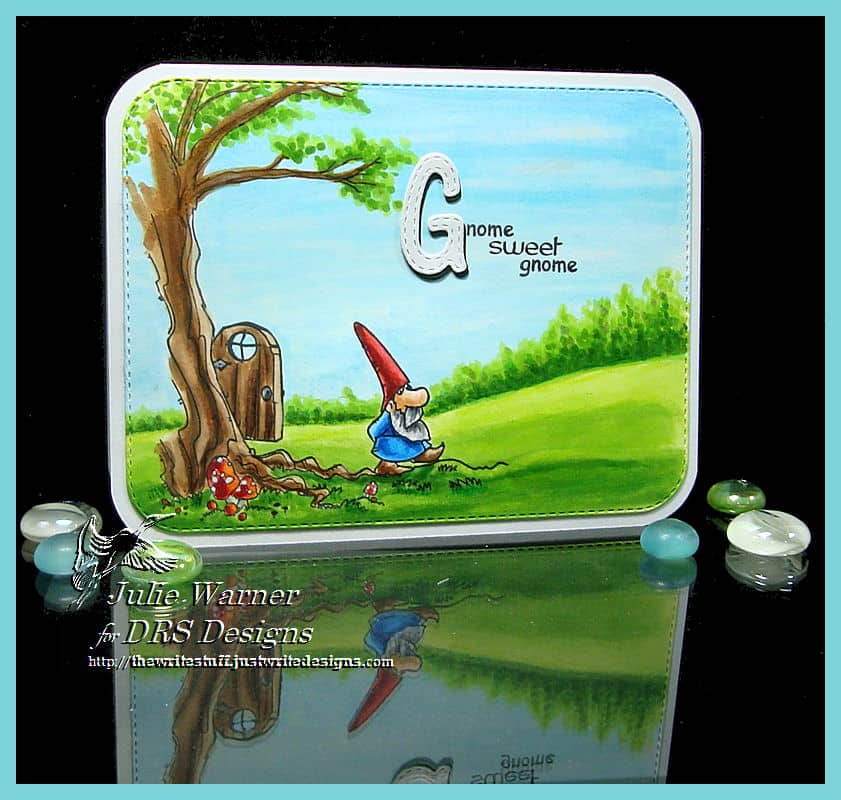 In fact, there's only 1 image on this CAS card. The gnome w/ the partial tree. I added all the grass, bushes, sky & leaves w/ Copics. This little guy really looks like he's sorting things out, doesn't he? My theory is he's thinking over ways to add a new room onto his tree house. I put together the greeting from 2 different ones, then added the die cut G at the beginning. The edges of the card front were trimmed w/ a corner rounder to match the rounded rectangle die cut of the panel.
Here's the inside & below it are the Copics I used.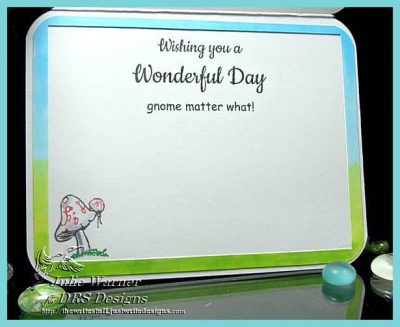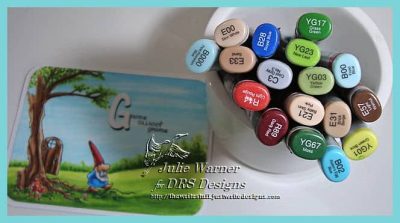 Thanks so much for stopping by!

2 Responses to "Gnome Sweet Gnome"
Your comments are so appreciated!