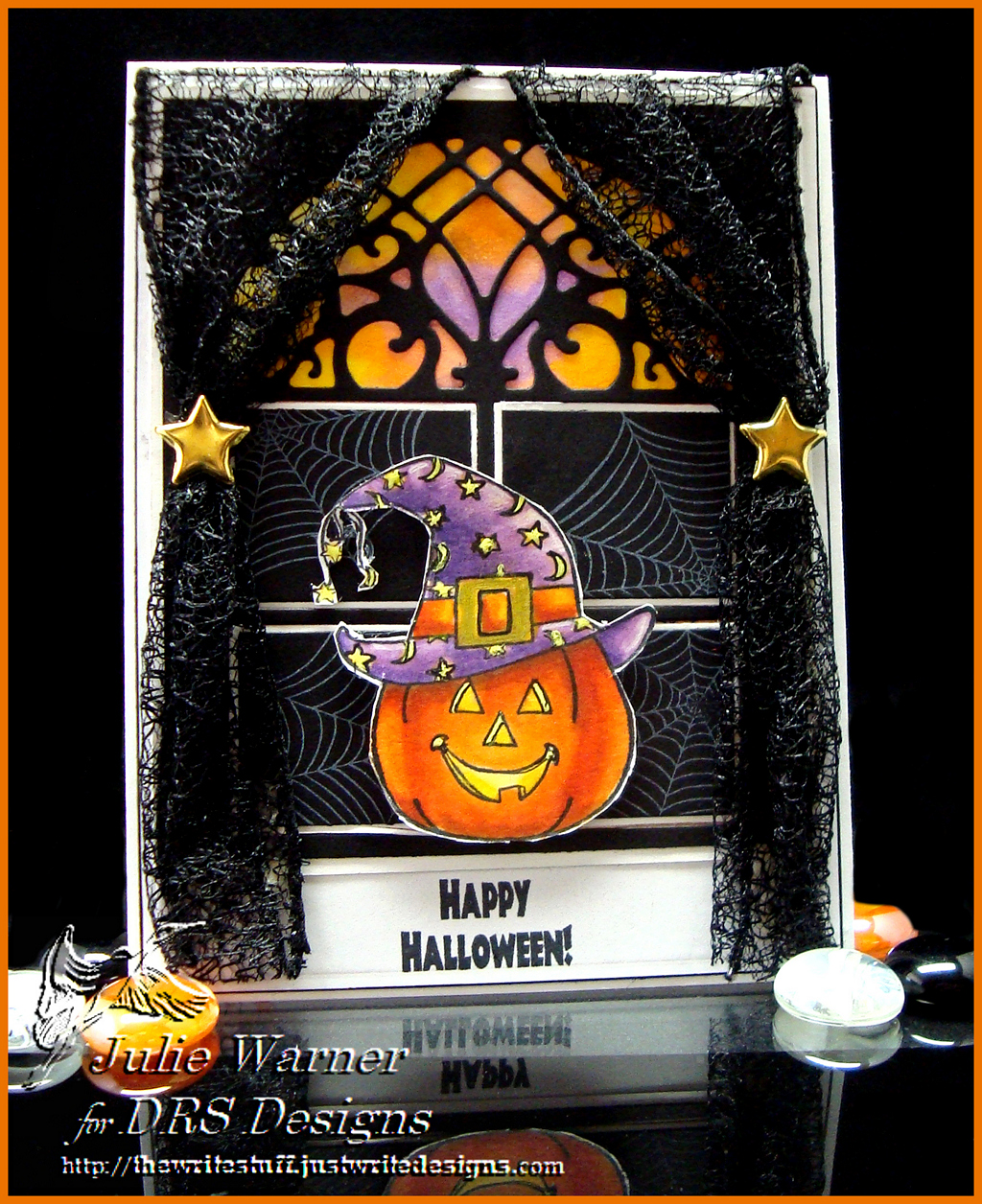 What a super  Inspiration Challenge (IC459) today on Splitcoast! Be inspired by Kittie! I'm always inspired by Kittie! And I've really enjoyed getting to know her. For my card, I was inspired by THIS wonderful Halloween card she made. And as homage to Kittie, I included a window. 
I die cut the decorative window out of black and attached a sort of spooky looking sky behind the top that I made with Copics. I had a fun Jackolantern that I had apparently colored & fussy cut at some earlier date & I thought he looked good in the window except that he didn't show up very well against that orange sky. So I trimmed down the black window insets, stamped the spider web on them, then added them to white insets & placed them inside the window frame. The curtains were made w/ some wide webby ribbon I had & I used the star brads as tie backs. 
Thanks so much for stopping by!


2 Responses to "Halloween Window"
Your comments are so appreciated!