Archive for April 9th, 2021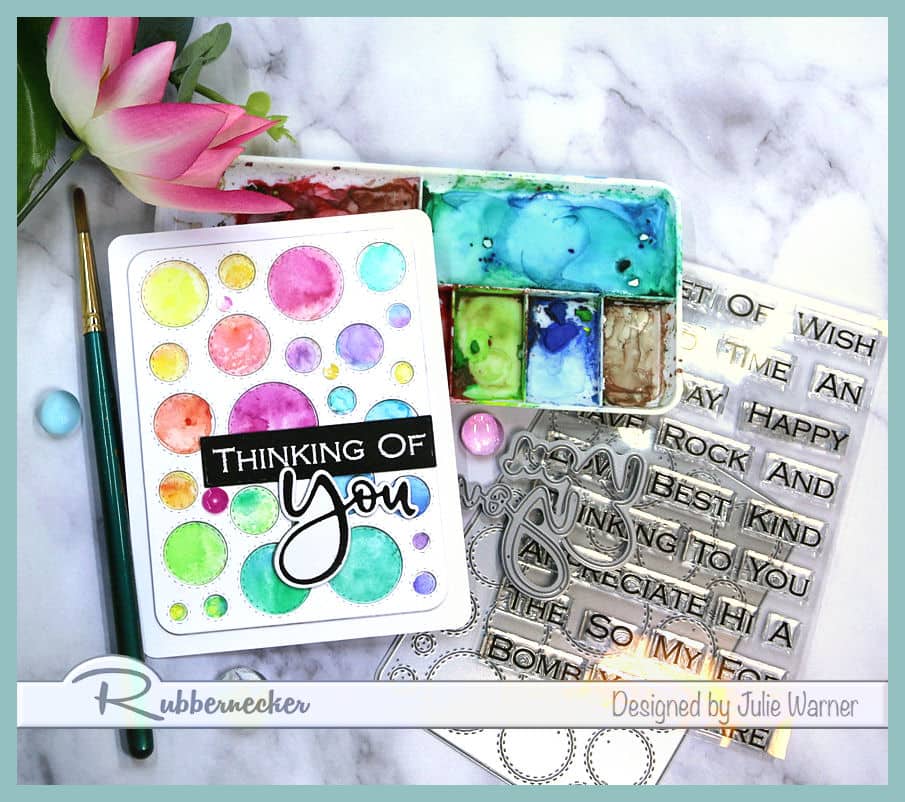 For the Splitcoast Inspiration Challenge (IC801), we're headed to a lovely Pinterest Board & I found so many pictures I loved. I kept coming back to THIS picture, though, so I used it for my inspiration. All the lovely watercolors in the palette reminded me of this multi circle die. As side note, I always see the pretty little ceramic palettes w/ watercolors in them & they look so good. Unfortunately, I'm not allowed to have breakable things like that in my craft room. So plastic it is! (And kind of messy at that.)


On my cards, I first die cut the large background die w/ all the circles out of watercolor paper, then used watercolors to paint in the circles & lightly color the background. When I put it together, I decided the w/c bg on top of the w/c circles was just too much, so I die cut a plain white version & did a mix-match ending up w/ 2 cards. The top backgrounds on both cards are popped up a little higher than the circle insets.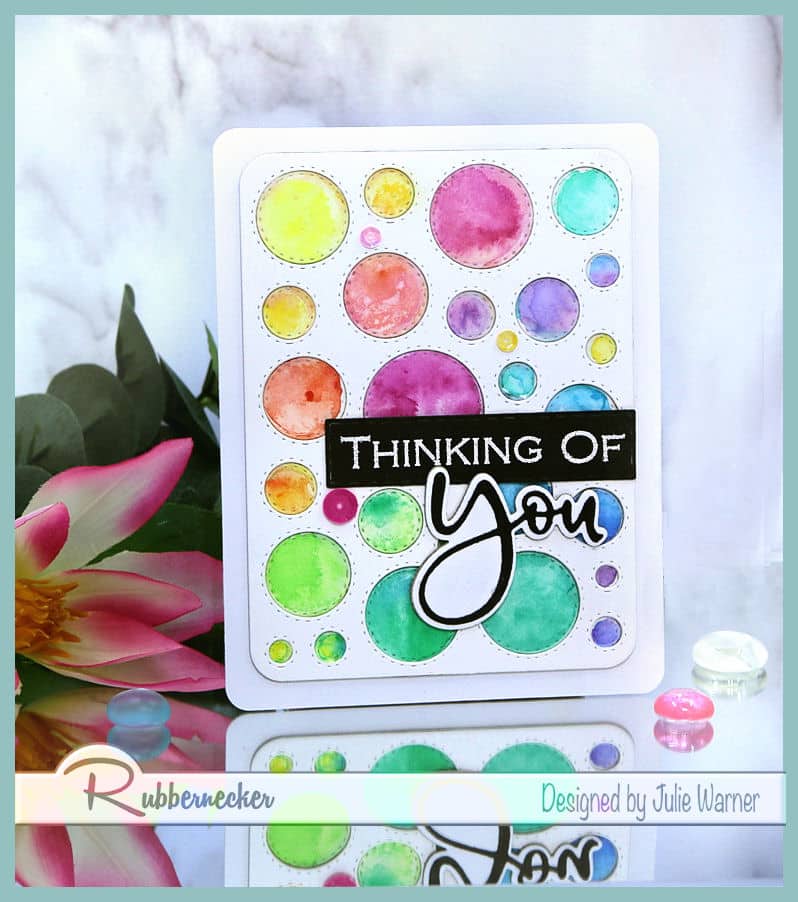 On this card, I die cut the fab new script word w/ shadow out of black & again in white, then switched them up. The rest of the greeting is white embossed on black. Then I added a few sequins.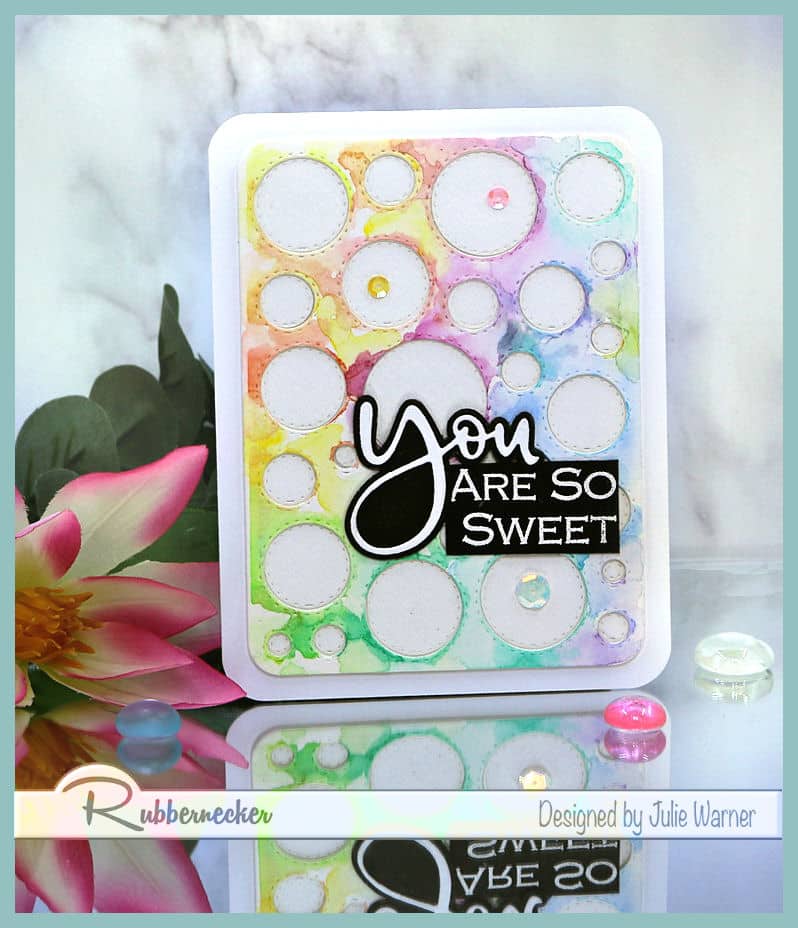 I did basically the same on the companion card, but switched up the You die cut & used a different greeting to go w/ it. On both cards, I used a corner rounder to trim the card edges. A small one on the first card, & a med on this card.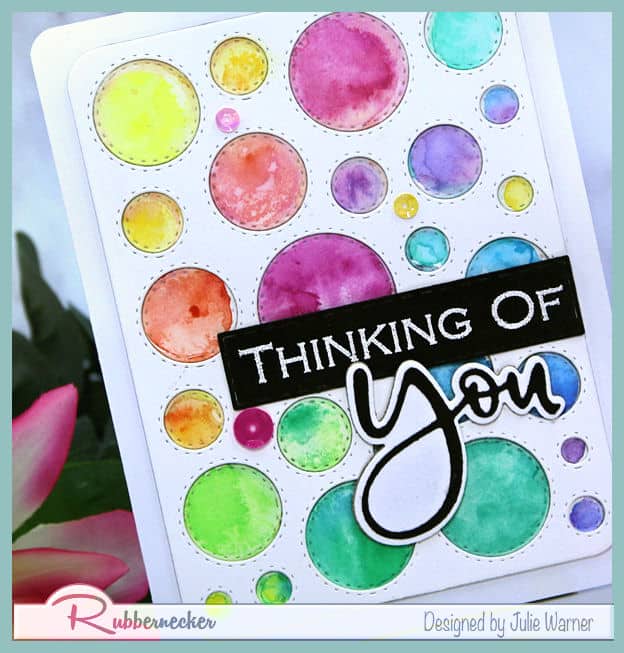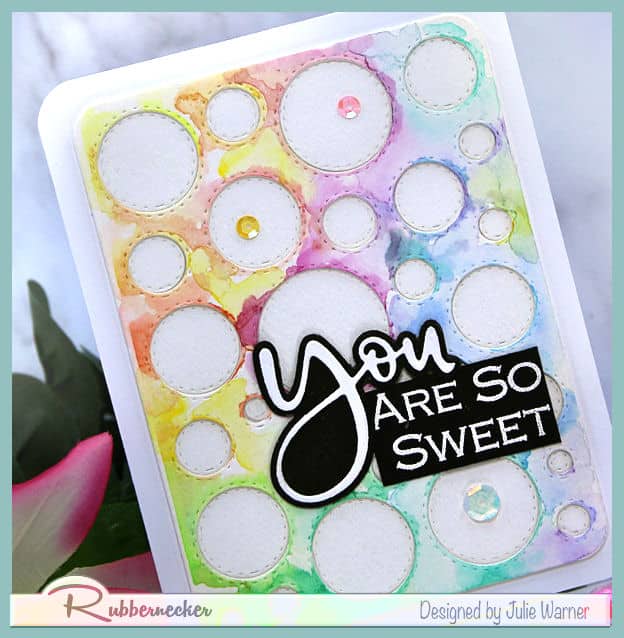 Thanks so much for stopping by!

Supplies: