Archive for January 20th, 2020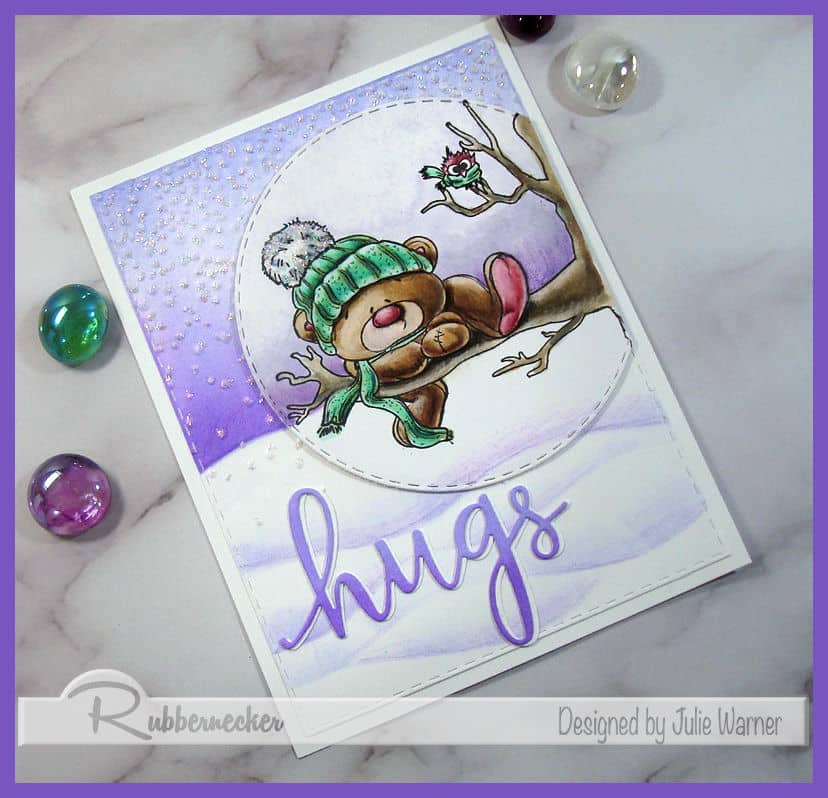 For my 3rd week as a Guest Designer for the Color Challenge (CC775), we have a lavender, purple & mint green color combo w/ the dessert option of making a winter card. Since it's been below freezing all day here & lows in the mid teens, I think it feels pretty much like this poor bear & his little bird friend look.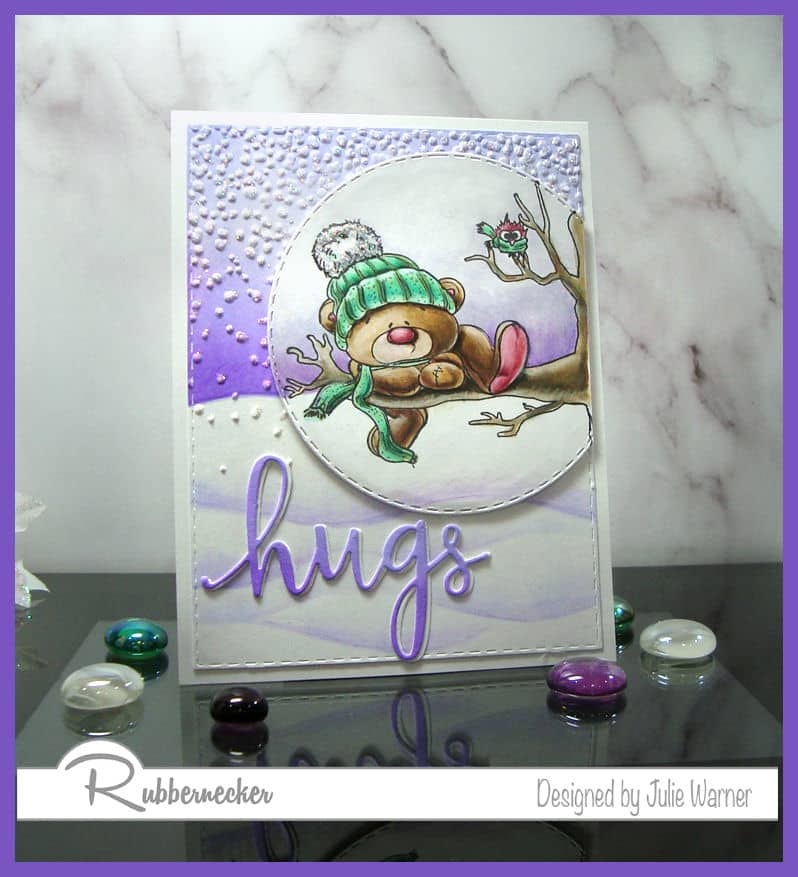 After coloring the bear in the tree, I added the cute little bird (from another winter image) on one of the branches. It was good thing the SU neutrals are allowed, because I made liberal use of the browns, grays & merlot colors! For the bg, I die cut some stitched hills out of scratch paper & used them to sponge in the snow hills & purple/lavender sky.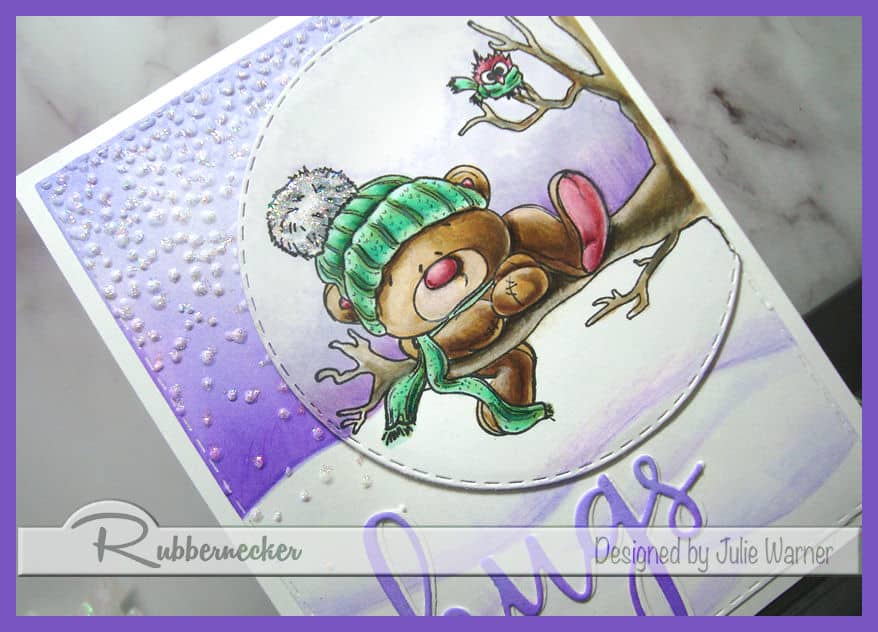 After it was sponged, I dry embossed it w/ a snowfall folder & added stickles to the snow. I used the purple inks to sponge the greeting die cut.
Here are the Copics I used, You can see by all the different greens & blue greens, I had to work to get that mint color for the hat & scarf. The purple shades were used just on the bg of the image circle. I didn't feel like cutting a mask, lol, so I just used the Copics to mimic the sponging I did on the lg background.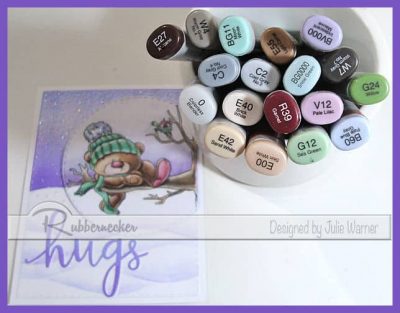 Thanks so much for stopping by!


Supplies: