Archive for March 13th, 2017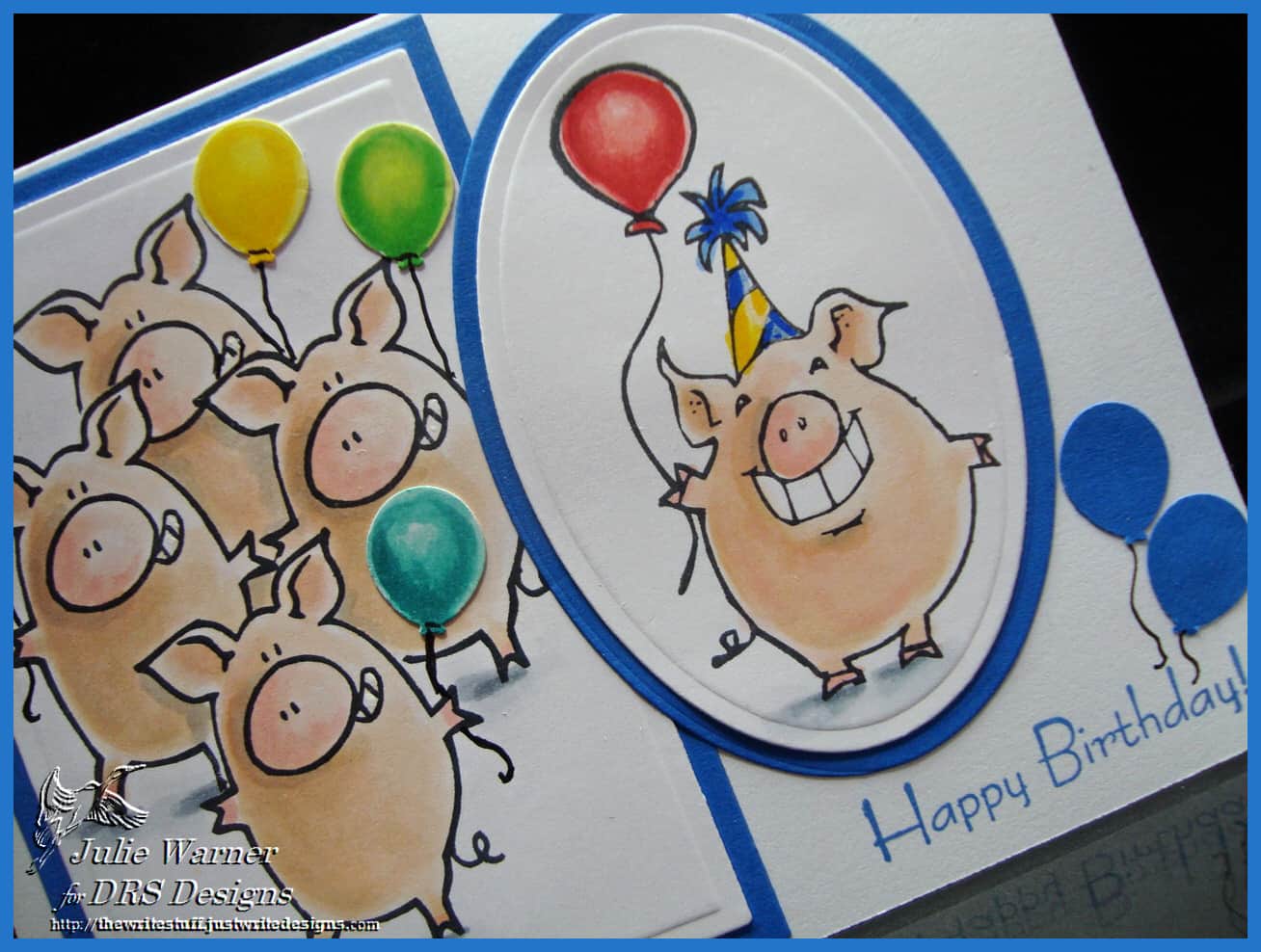 …went to a Party! In fact, all 5 little piggies went to the party! Today's Clean & Simple (CAS420) Challenge asks up to use some string or an image w/ a string. Every little piggy has a balloon w/ a string, so there you go.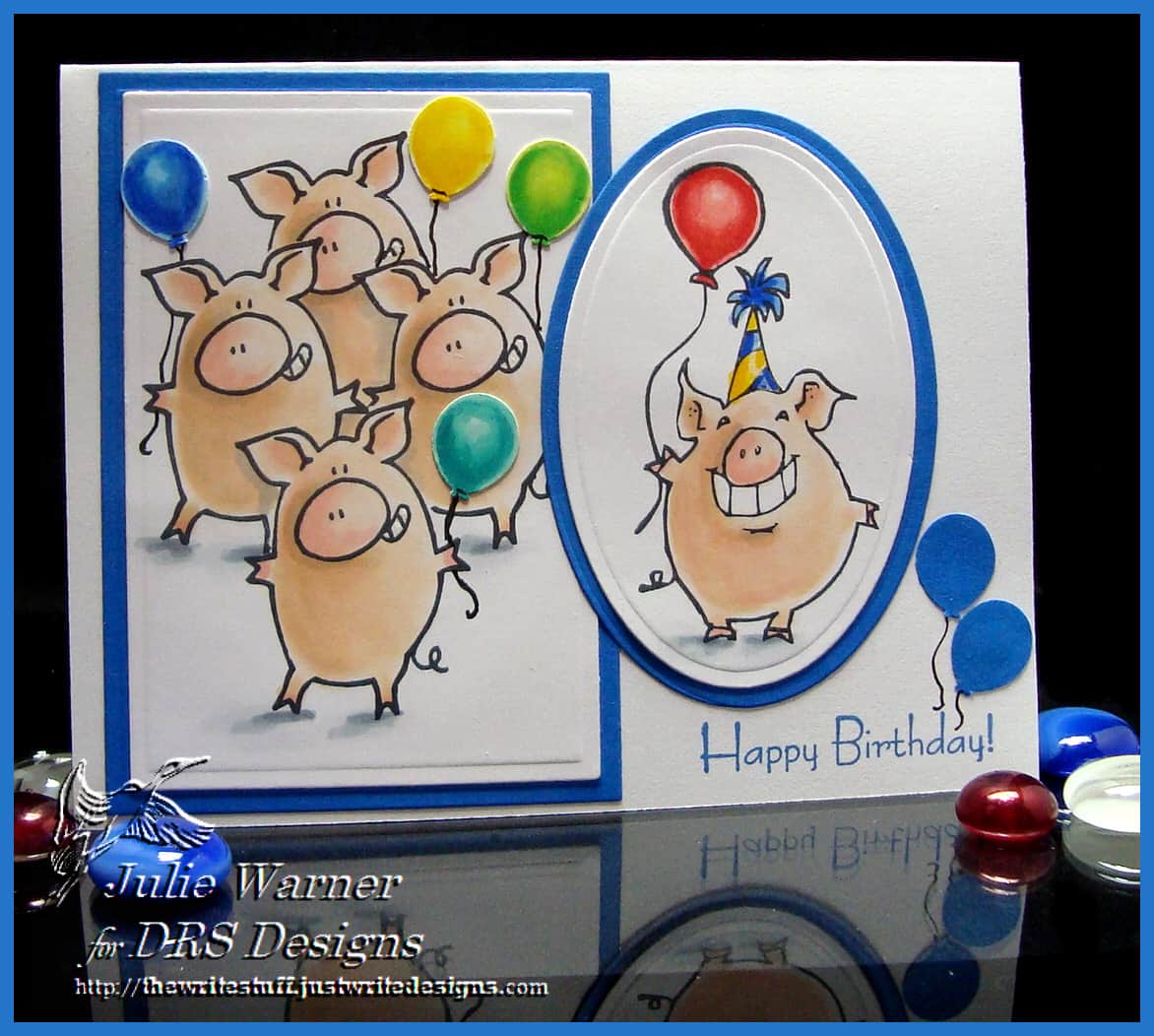 My easy card is pretty self explanatory 🙂 Party Hat Pig was die cut w/ an oval & all his little piggy friends were stamped, masking as I went & their balloons are from a little balloon punch. The balloons were punched out of white & I colored them & drew the little strings w/ a fine black pen. I will mention a little trick I use when I need more than one mask of an image. Stamp the image several (or more) times onto your thin paper. Hold them up to the light to line them up, then cut them out all at once. When they're stacked like this, you only have to cut one to have multiple masks. I also save them in a baggy for future use.
Here are the Copics I used. Whoda thunk it took so many?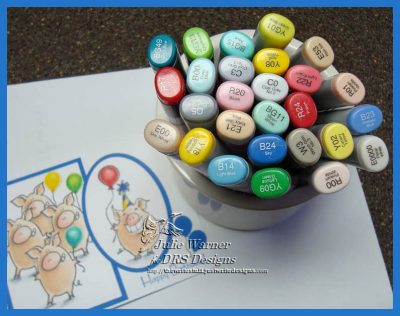 Thanks so much for stopping by! Have a great day!


Supplies: