Archive for February 3rd, 2017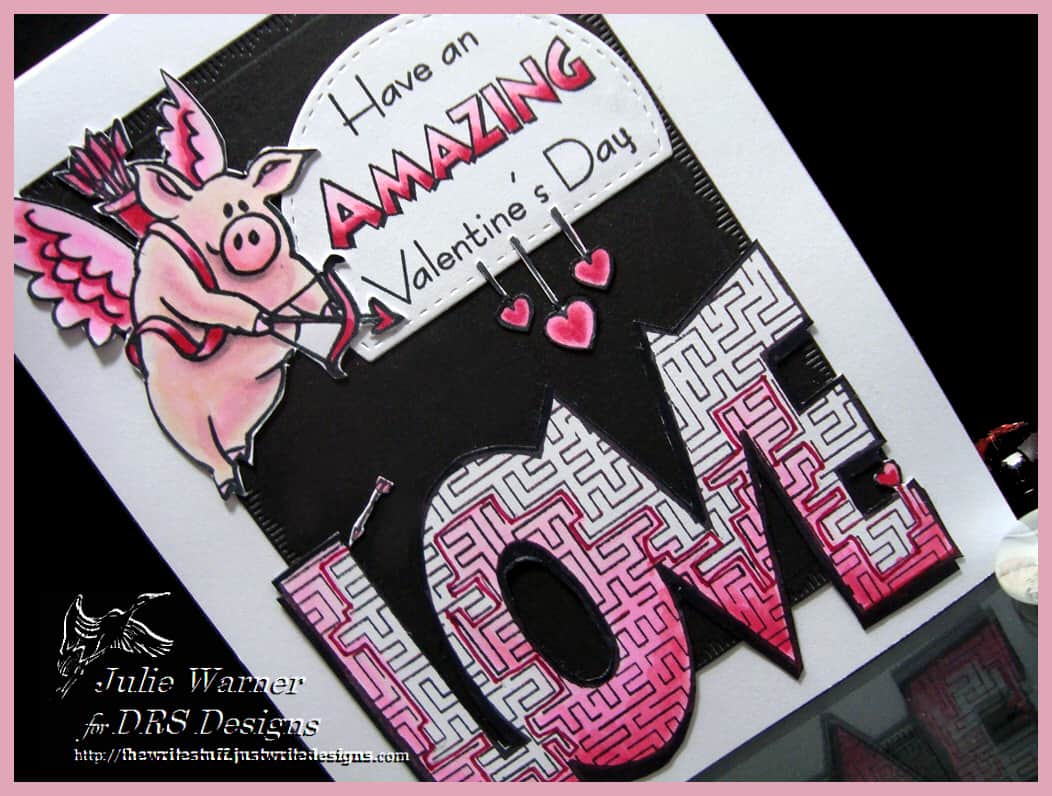 Today's Free For All (F4A363) Challenge asks us to make a Valentine. My Valentine  greeting & Love Maze images are wonderful all by themselves…but I couldn't resist putting a pink pig into the mix. Especially when it's Cupig! I colored him a little more pinky so his colors wouldn't clash w/ the very pinky reds I'd already used to color the other images. I'll admit…there was a lot of fussy cutting going on here, but I really liked having a black bg & it was the only way to have the lighter images show up.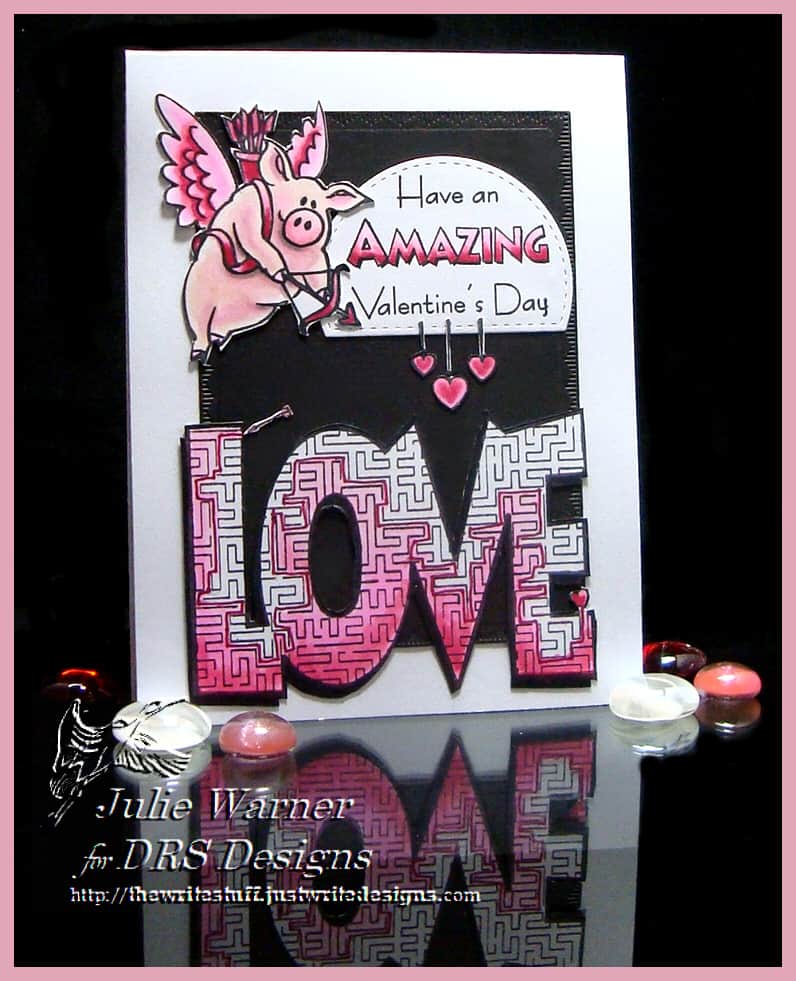 After I die cut the black panel, I added all the fussy cut images. It's a toss up which was harder..the teeny tiny arrow or the teeny tiny hearts. The inside of the O was tough, too. Inside curves are always hard but a little trick I figured out. If you're going to attach it to black, just use a black marker around the inside (& outside edges) to cover any white that's showing & it will disguise any imperfections in the cutting. By the way..there is a way thru the Love maze. I found it pretty easily but when I drew it w/ a red pen, it wasn't very visible so I colored everything below the line. There may even be more than one way, but this is mine.
Supplies: