Archive for April 13th, 2015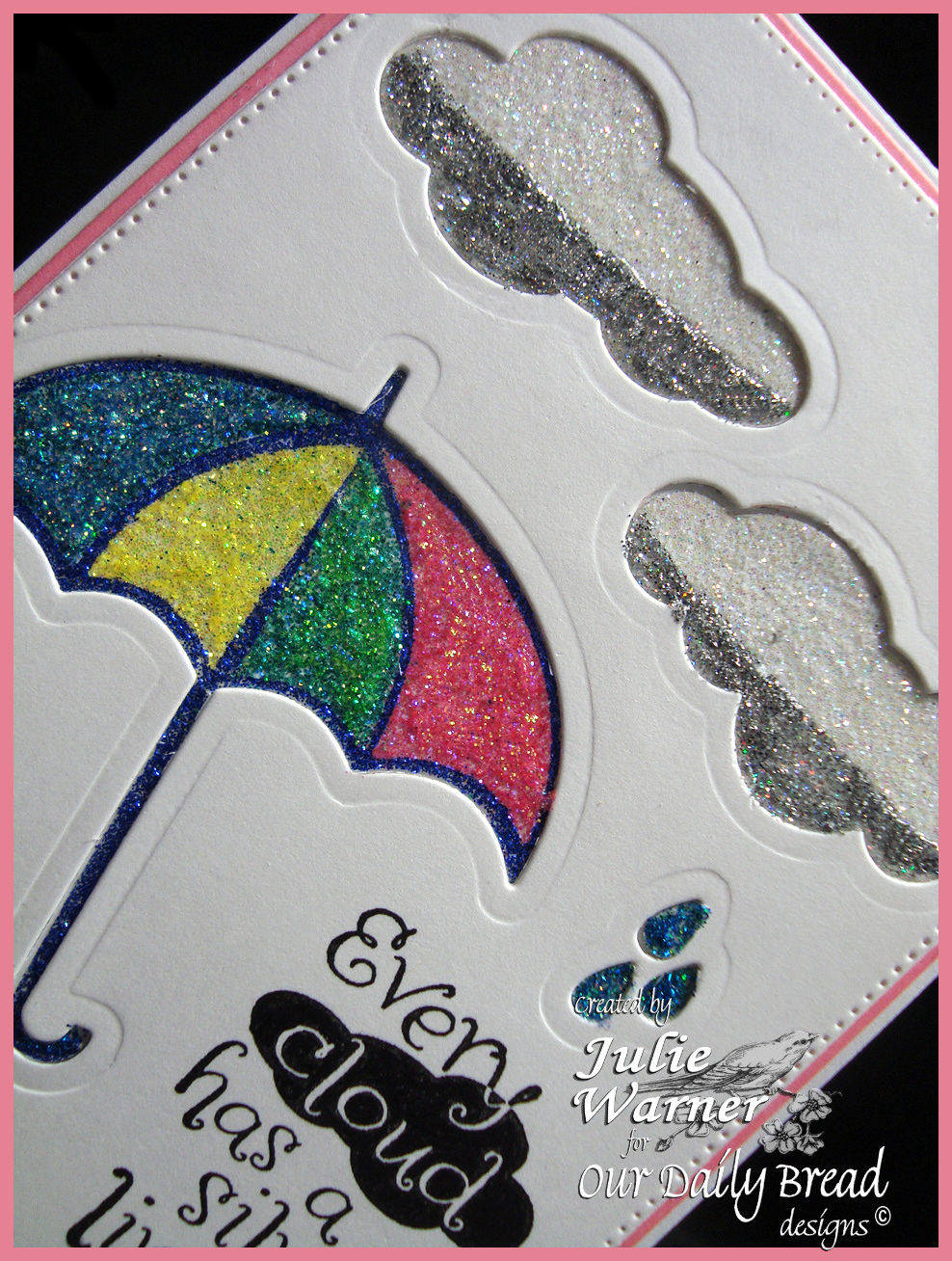 The Technique Challenge on Splitcoast (TLC529) today is all about using the negative part of a die cut and lots of glitter in different colors. Immediately, I thought of doing this umbrella in a rainbow of colors and adding silver glitter to the bottom of the clouds.
It took me way longer than it should have. Oh well…live & learn. The reason it took longer is…the first time I die cut the pieces, one of cloud dies slipped & made a mess, so I had to do it over. Which was a little tricky…I had to die cut the whole layer first, then arrange all the pieces, leaving room for the greeting.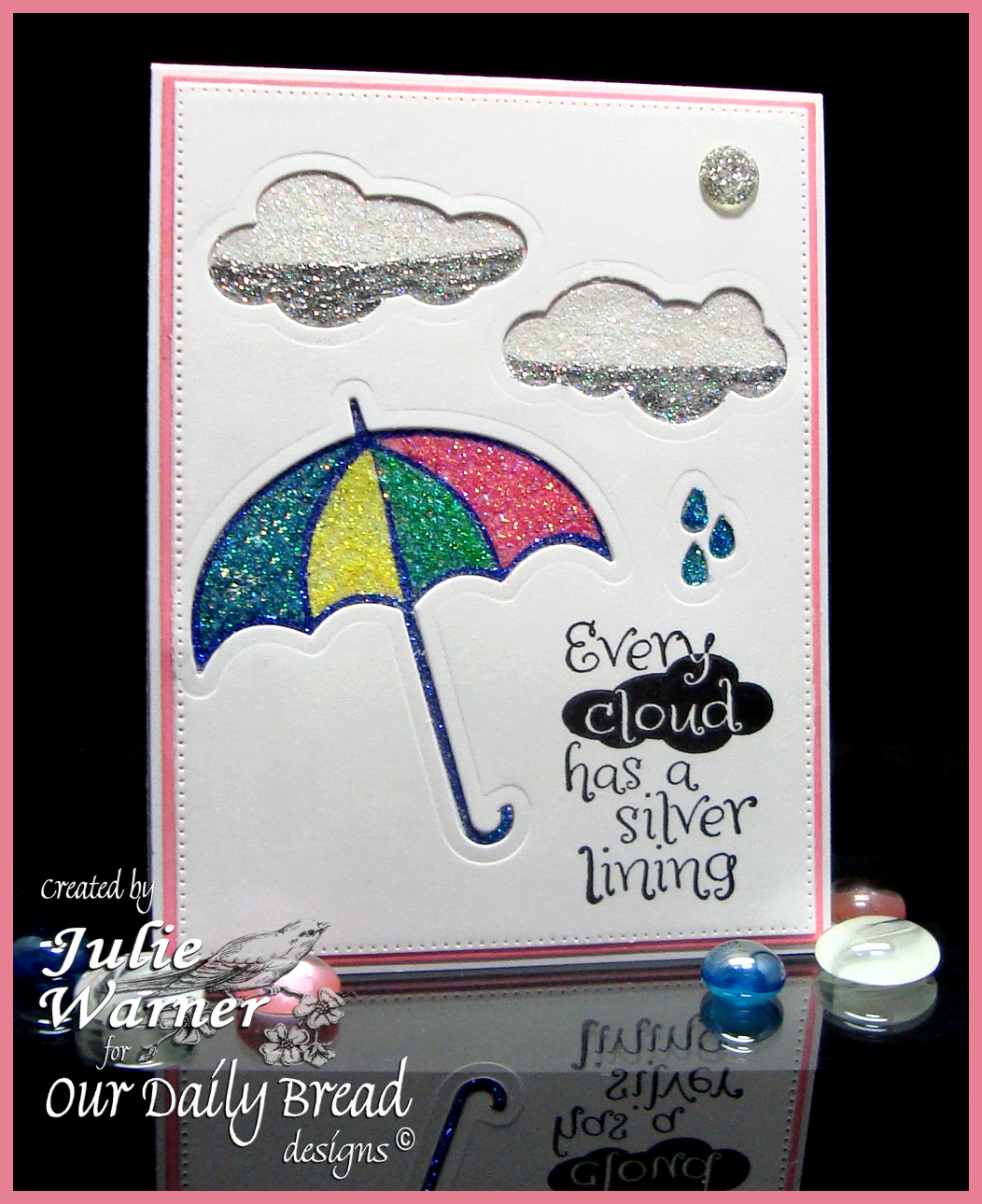 Ok, so that was done. Then I had a brilliant (IMHO) idea to use a sheet of one sided sticky label paper instead of tape. I die cut all the images again…but I die cut them from the wrong side. So I did it over. Sigh…I'm sensing a pattern here. I also die cut the umbrella inserts out of the sticker paper because I wanted the masks of release paper. Once again, wrong side..you see where this is going. 
So I place the release paper masks on the areas of the umbrella then use navy glitter on the frame & handle. I pull one mask off at a time and add the other colors. I peel the mask partly back from the bottom of the clouds, add silver glitter, then clear glitter on the tops. Those little raindrops almost made me lose it completely, lol. But I prevailed. Then I temporarily stuck all the glittered images in place from the back side, put permanent adhesive on their back sides and pressed them to the card front. That part actually worked fairly well (yay!!). Then I took the miscut front, trimmed it to match the good one and edged it w/ pink markers before attaching it behind the real front because I wanted a little more dimension. Greeting stamped & I added a glitter button thingie in the upper right. 

Whew! And it sounded so simple! Thanks so much for stopping by!



Supplies: