Archive for February 16th, 2015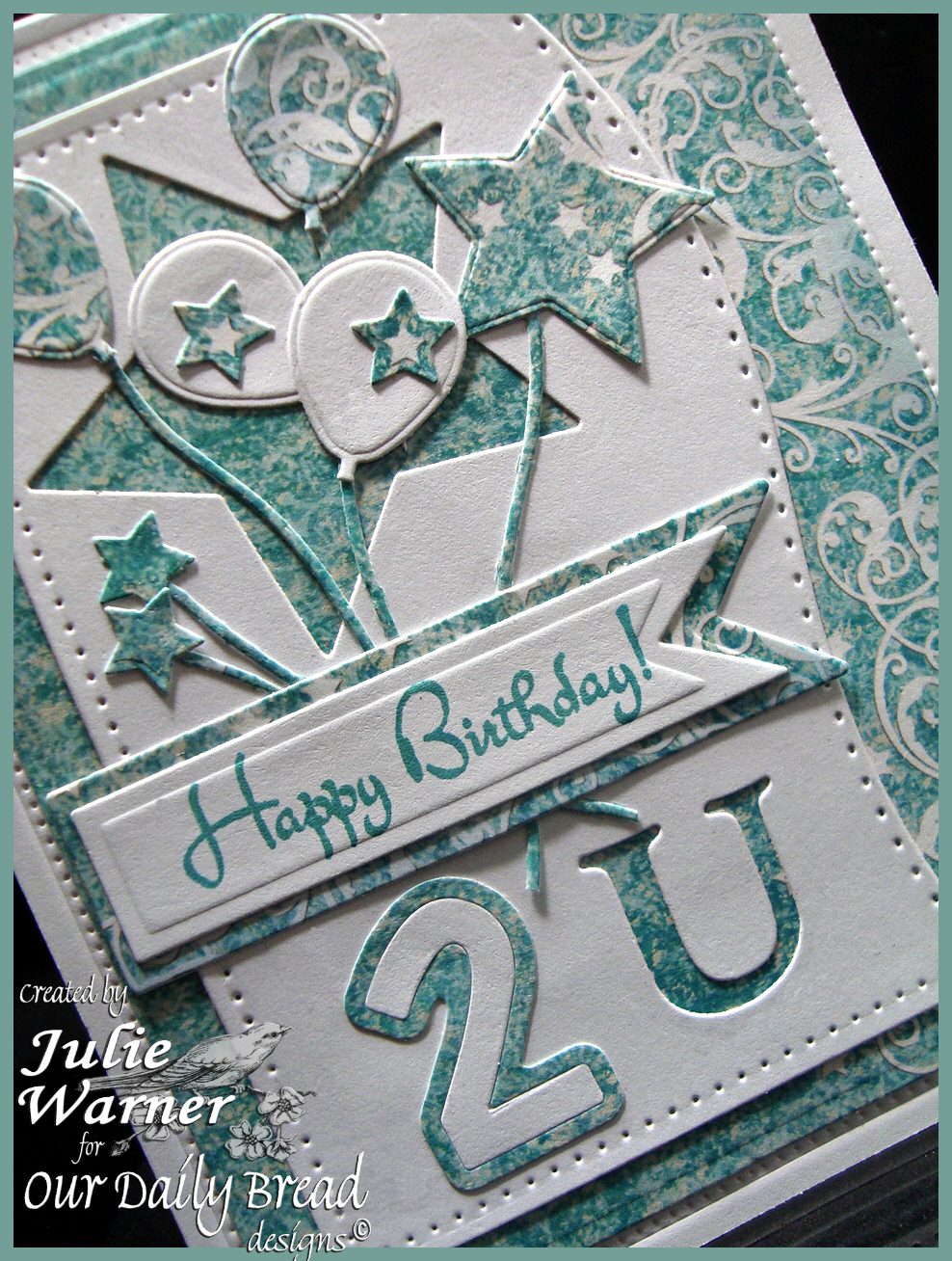 For two challenges today on Splitcoast, the Technique TLC521 & the CAS (Clean & Simple) CAS312, I was able to combine them. The TLC was to use positive & negative die cuts and the CAS is to have a number somewhere.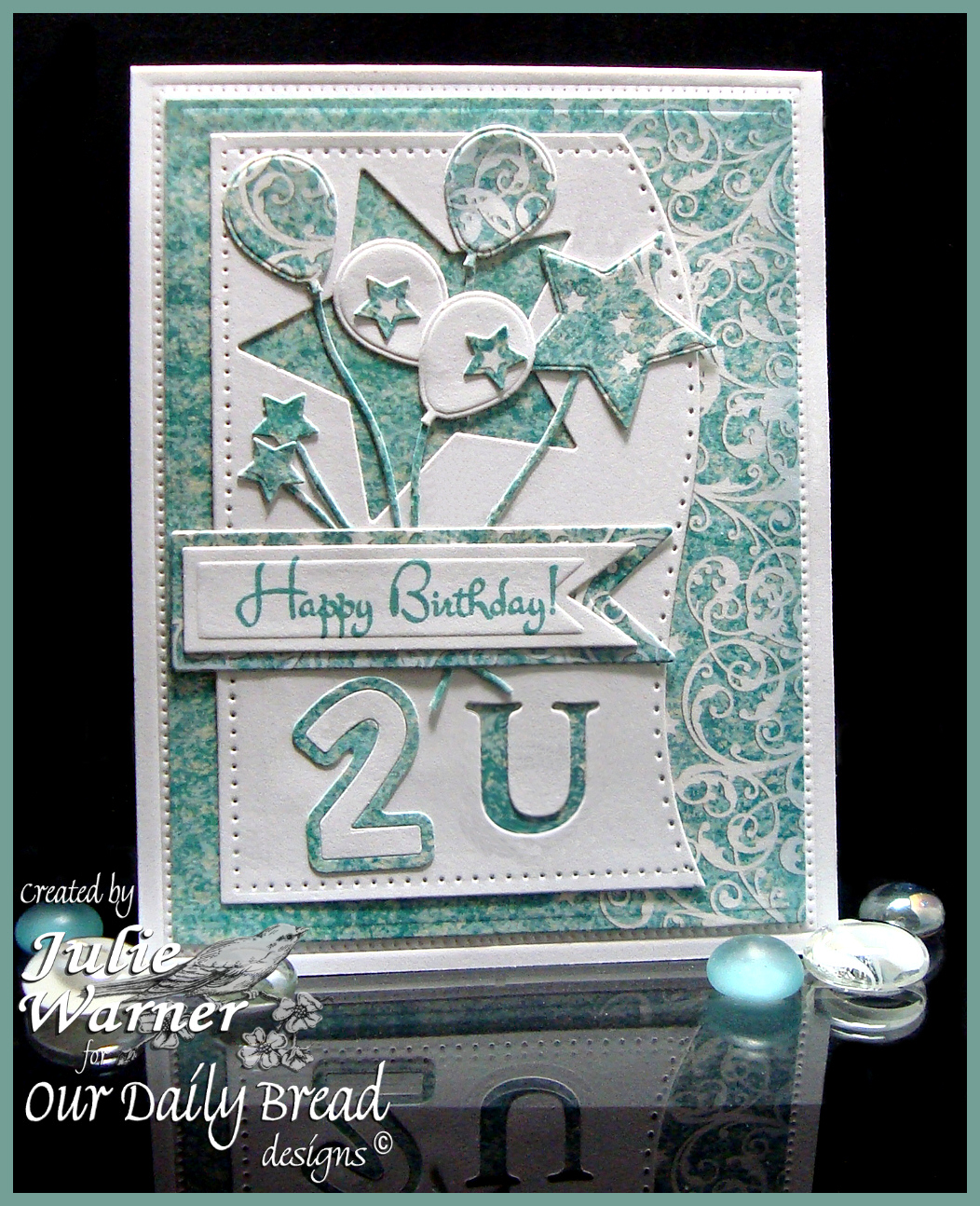 Since my card is entirely die cuts, it was really easy. The single stamped item is the Happy Birthday greeting. I die cut the beautiful paper for my background then die cut the stars, balloons & backing greeting flag out of the leftover. The white background was also die cut, I used a piercing die on it, then a pierced curved die down the right side because I wanted the pretty dp to show. I also used a large die to just emboss the front of my card. The large star & the U are the negative die cuts w/ all the others being positive. The only hang up on this whole card was finding my number dies. Don't you hate when supply gremlins play with your stuff & don't put it back in its place? Me too. Shame on me. 
Here's a look at the inside..decorated with leftover pieces.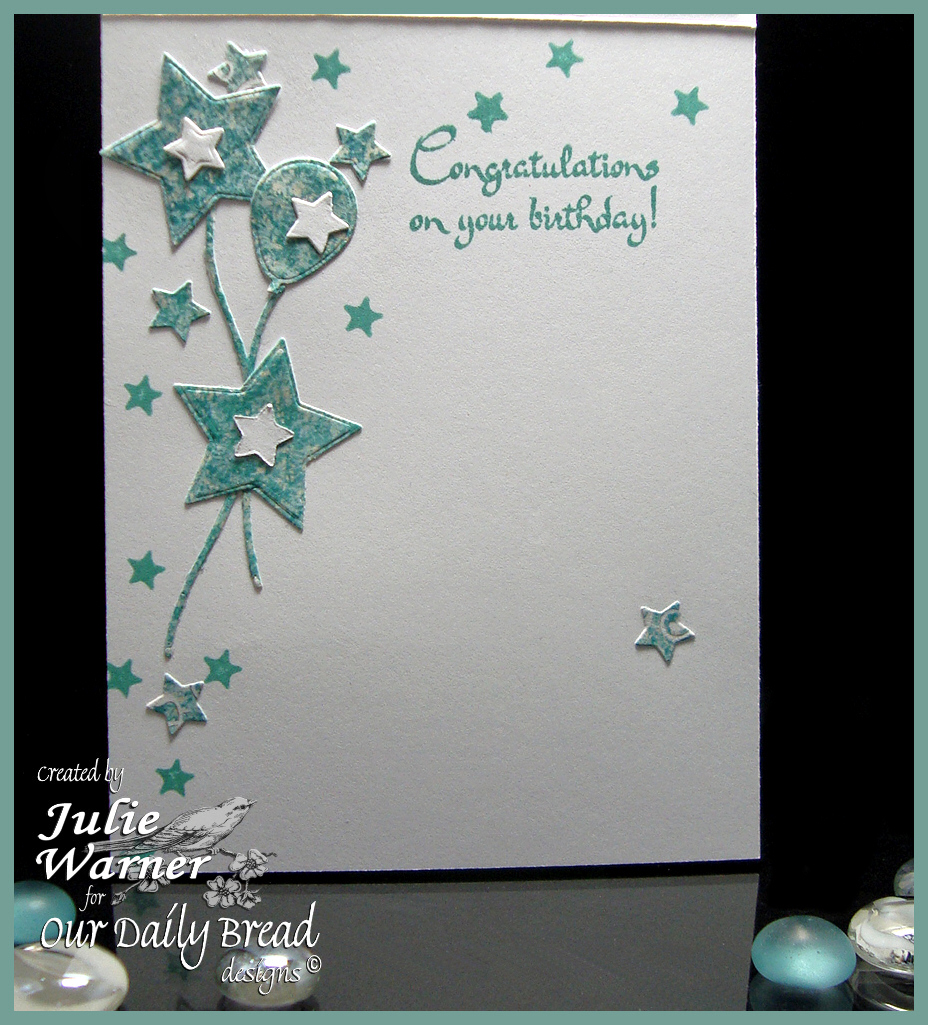 Thanks so much for stopping by!


Supplies: