Archive for November 11th, 2014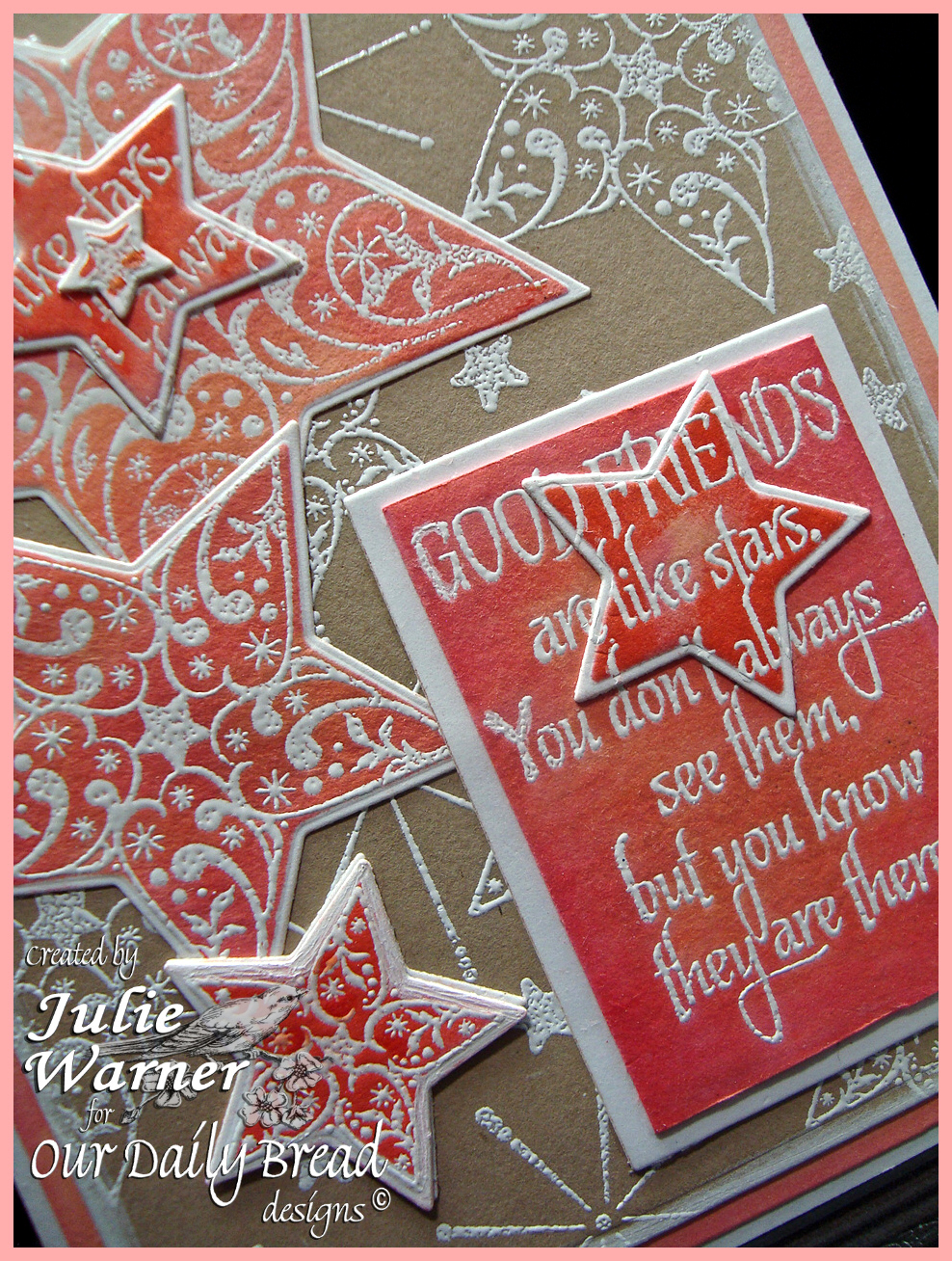 Today's Color Challenge (CC504) on Splitcoast is an interesting combo. I don't actually have these colors, but I had a crumb cake clone that was almost identical so I used it for my bg. The coral & cantaloupe I had to try to achieve using the 3 colors of dye ink. And I have dessert! The stars & greeting are all emboss resist.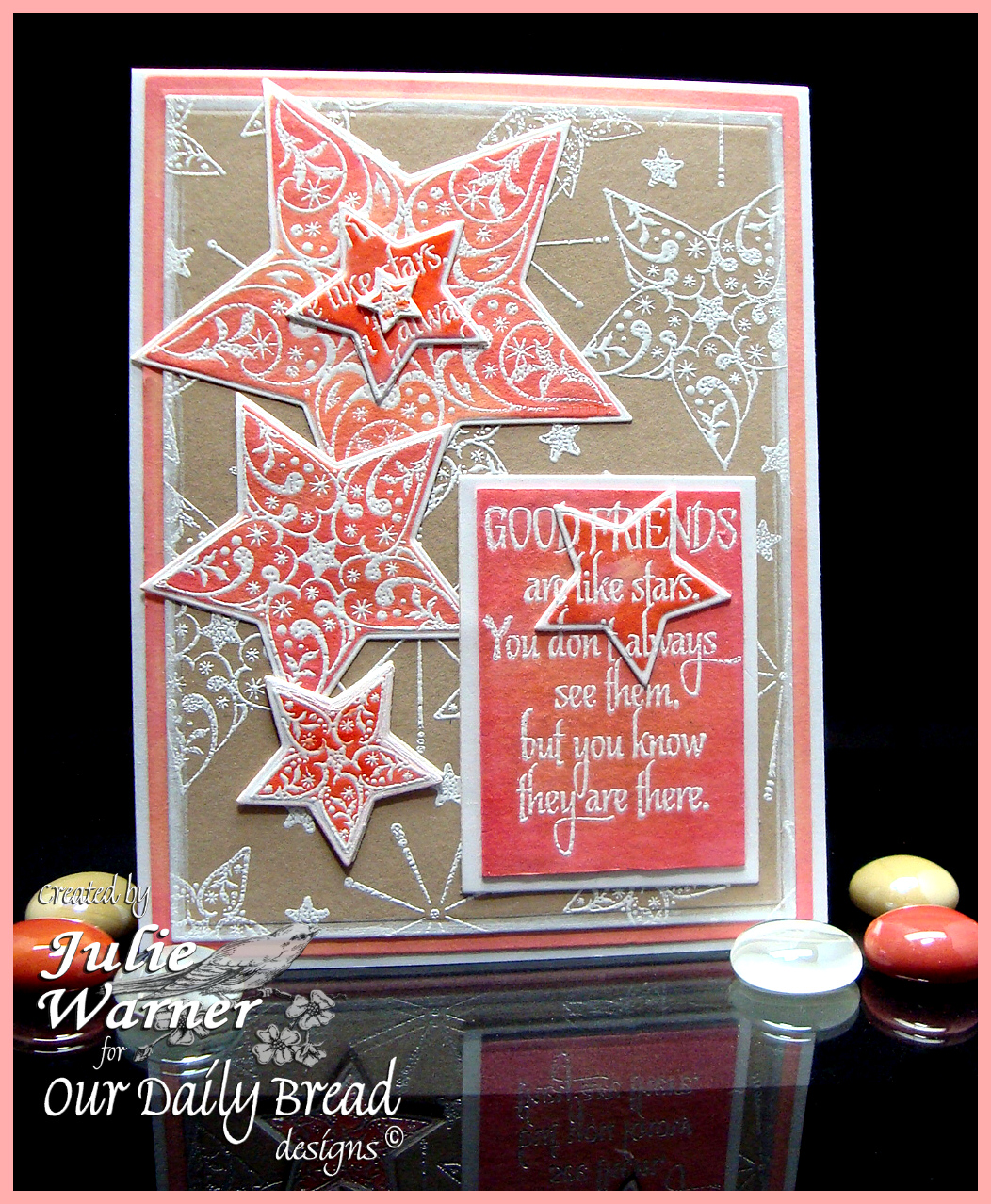 The crumb cake bg was white embossed w/ all the different stars. I also white embossed the stars and greeting onto white c/s then die cut them. Let me tell you, lining up a die is hard enough but lining up one that is on a white embossed on white is ridiculous! My eyesight just isn't that good anymore, lol. But I persevered! I left the dies in place and sponged on the 3 different pink/coral/orange inks then attached them to my bg.
Then I had an idea as I was looking at a reject (1st try of the greeting wasn't straight) to die cut a star, sponge it then place it on top of the base greeting. I kind of like it!
Thanks so much for stopping by!