Archive for February 13th, 2014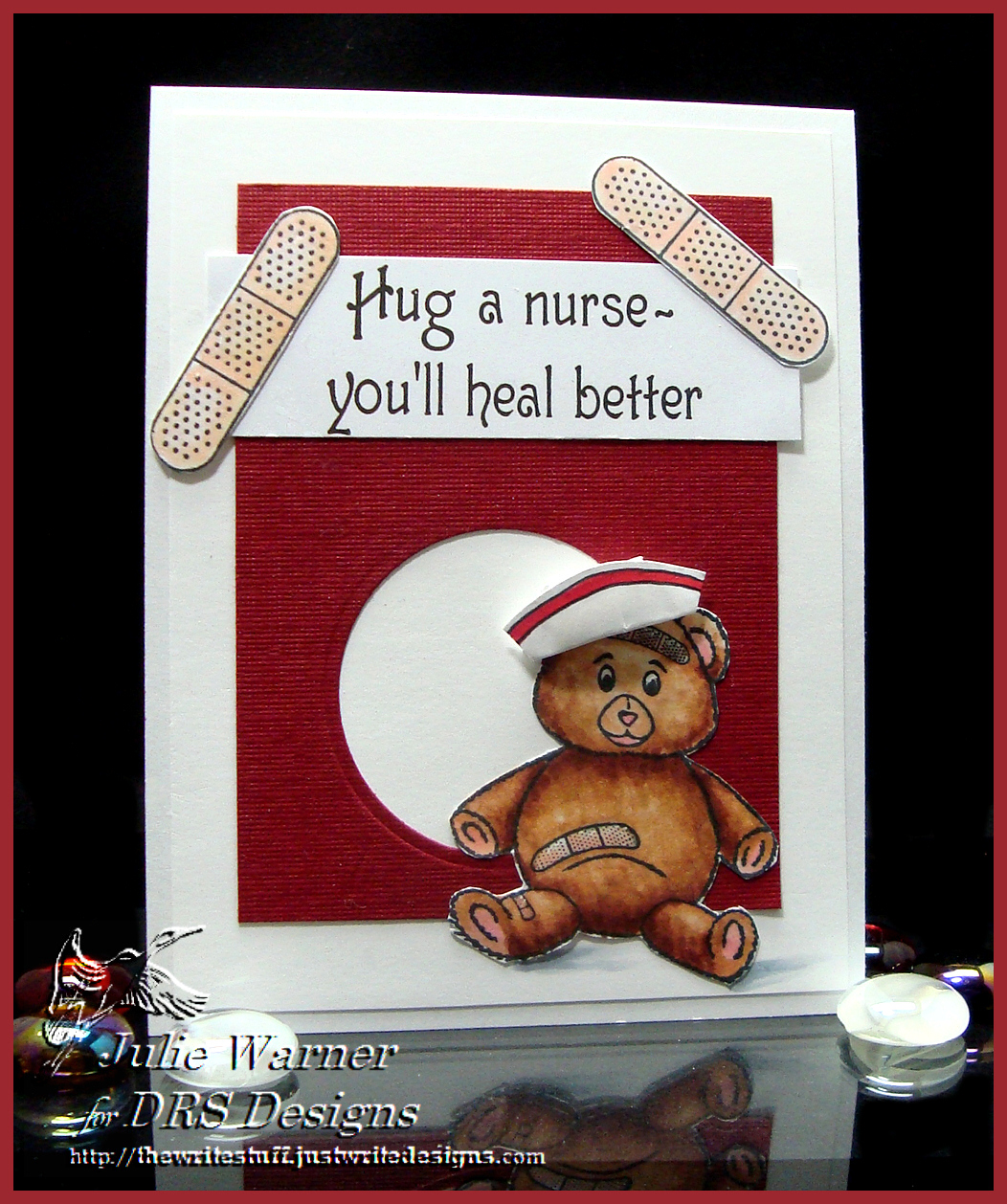 For today's Ways to Use It Challenge (WT466), we are to use RED, for Valentine's Day & for Women's Heart Disease Awareness Month. So I thought a little nurse/teddy bear would fit in. The card itself is really simple…the little nurse hat took a bit of folding and something that small, well, let's just say it was frustrating, lol. And if it weren't for the red stripe, it might look like a sailor hat. Oh well. The dk red piece was a leftover and the only reason there is a circle cut out is because apparently I needed one at some earlier time. Eventually everything  gets used around here.
Little Boo Boo Bear was colored and fussy cut and the greeting was stamped on another leftover, just the right size. A couple of bandages were added on the corners. The finished card is 4.25 x 5.50 and these are the Copics I used.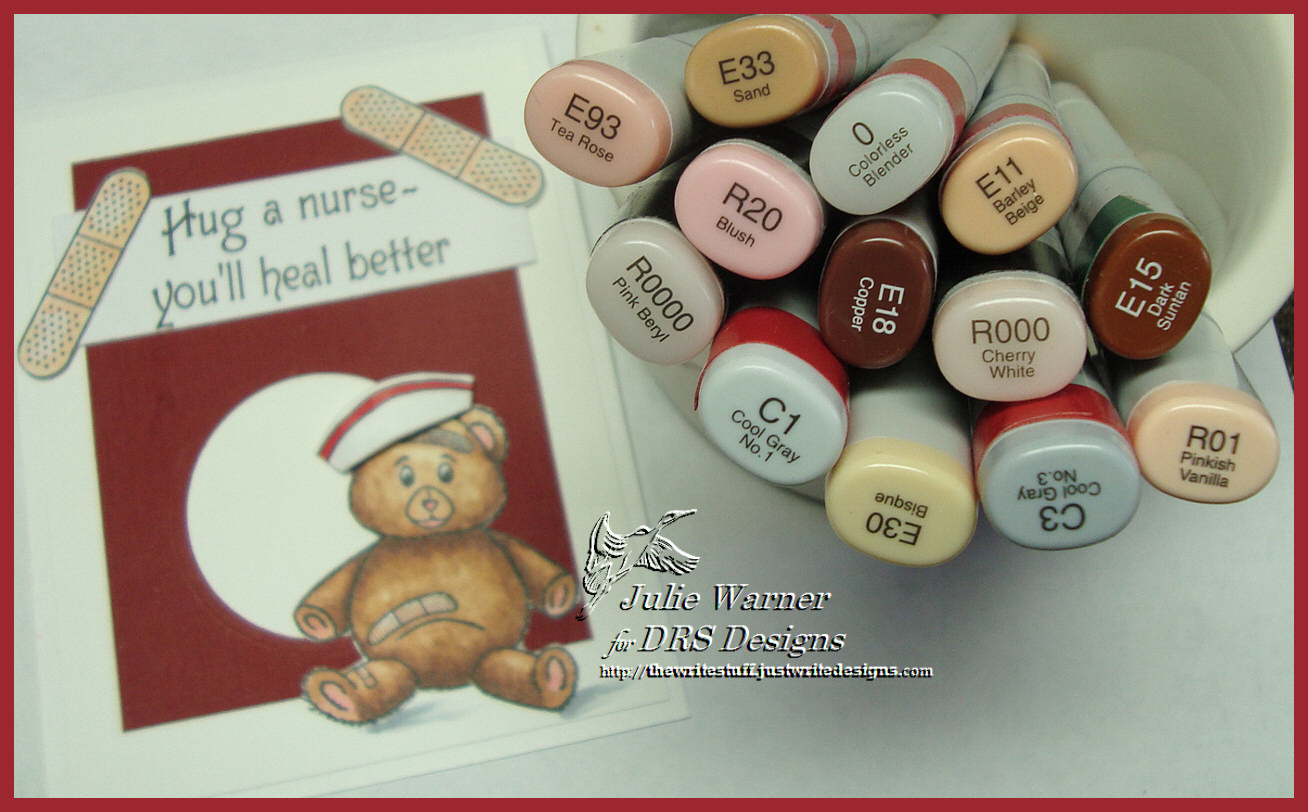 Thanks so much for stopping by! Today is also the DRS Thursday Challenge...this week we're Rolling in Clover! Just use clover or shamrocks on your card and DRS images are not required. So head on over and link up!

Supplies: