Archive for July 27th, 2012
Happy Friday!
Today I'd like share a card and a quick little mini tutorial. The images are all from DRS Designs. The otters and seals were stamped on white c/s and the seals were cut out. For the bubble frame, I decided where to put the circles in the turquoise c/s and die cut them. Then I stamped the sentiment. Now this is where the mini tutorial comes in. I wanted to use an embossing folder on the turquoise but I also wanted to NOT emboss the sentiment. In case you've ever wanted to do this and don't know how, here's the skinny on the technique. Honestly, it's sooo easy!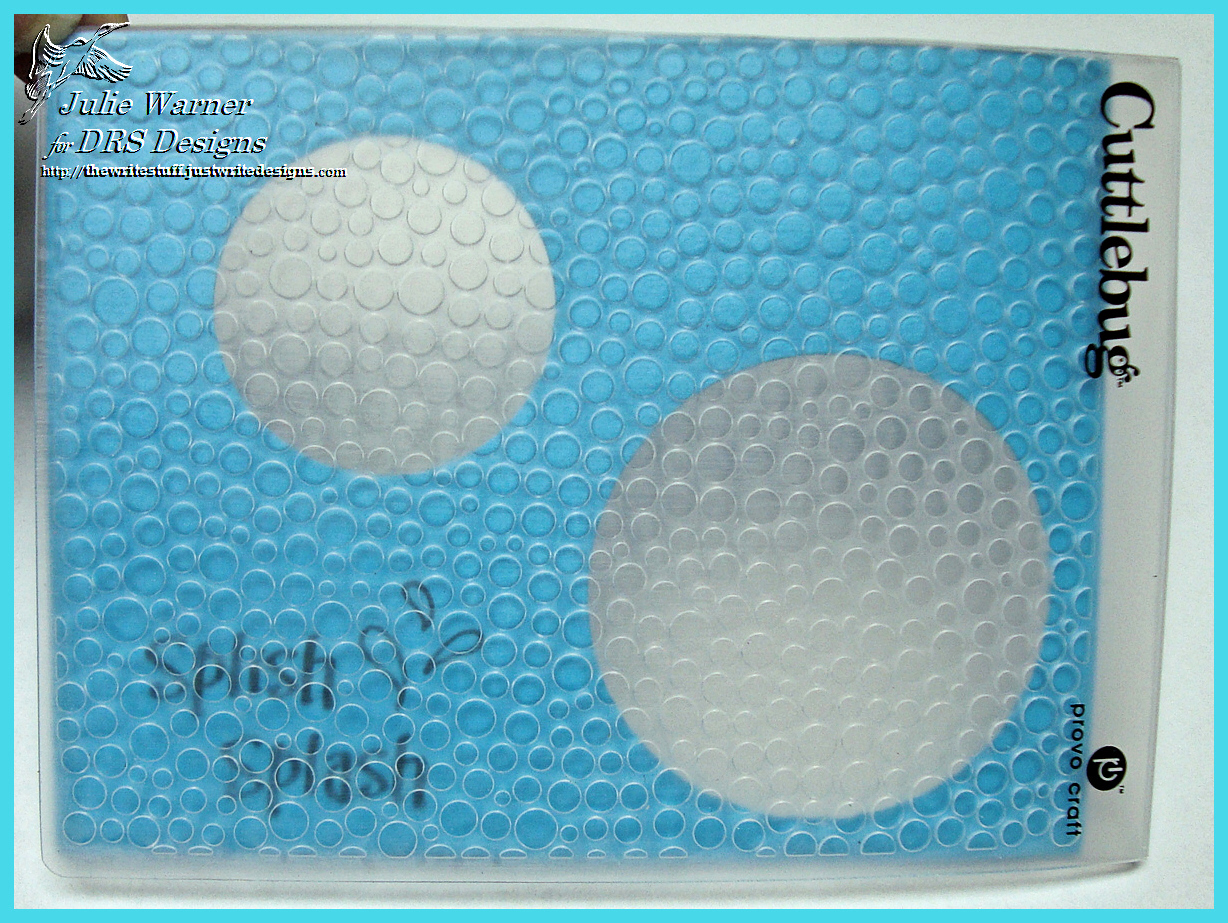 First, place the card stock you want to emboss in the folder the way you want it, but don't emboss yet.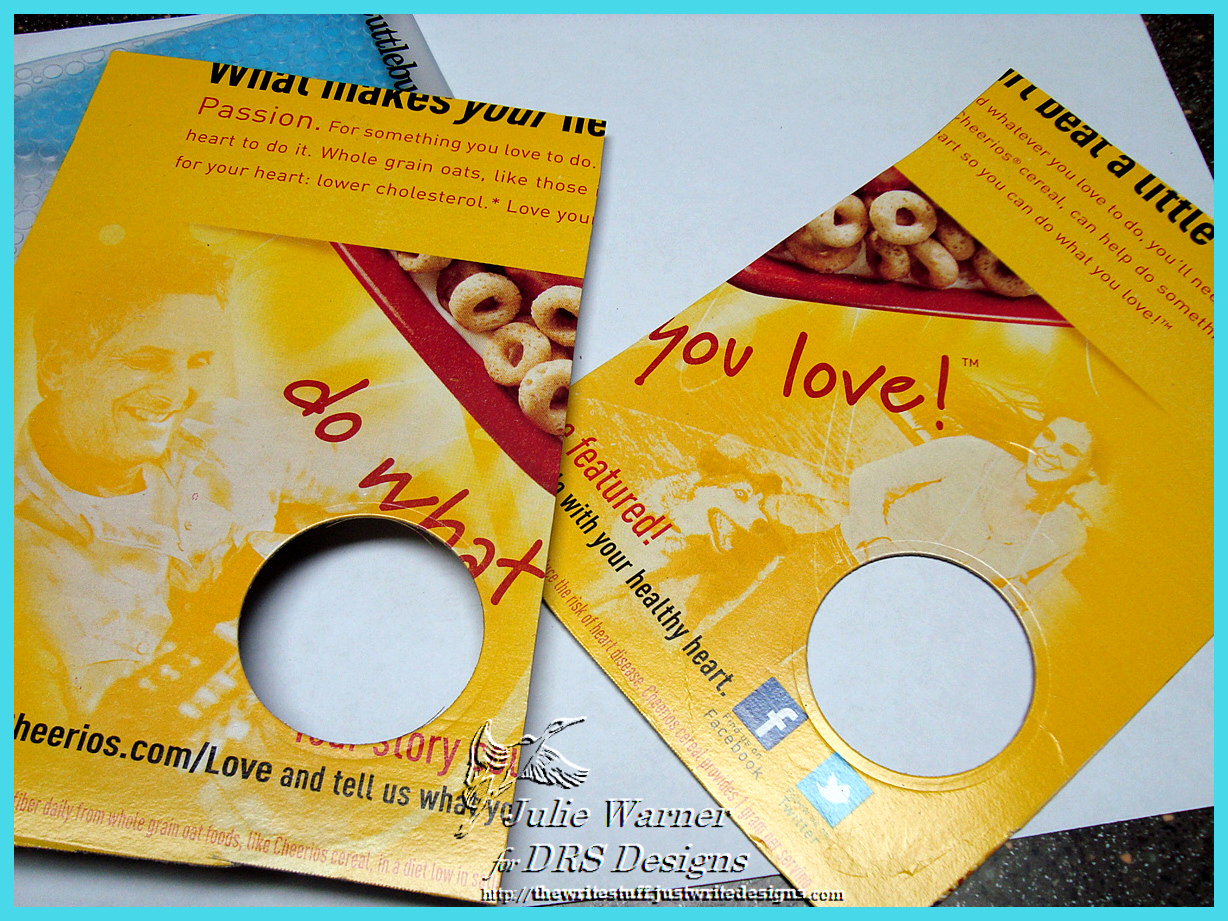 Next, take two pieces of cardboard (I'm using a cereal box) and die cut the size opening you need to fit around your sentiment… it can be any shape, mine just happens to be a circle. Make sure to try and line these up in the same place on both so that the cardboard will cover everything except the area around the sentiment (or where you want the blank spot).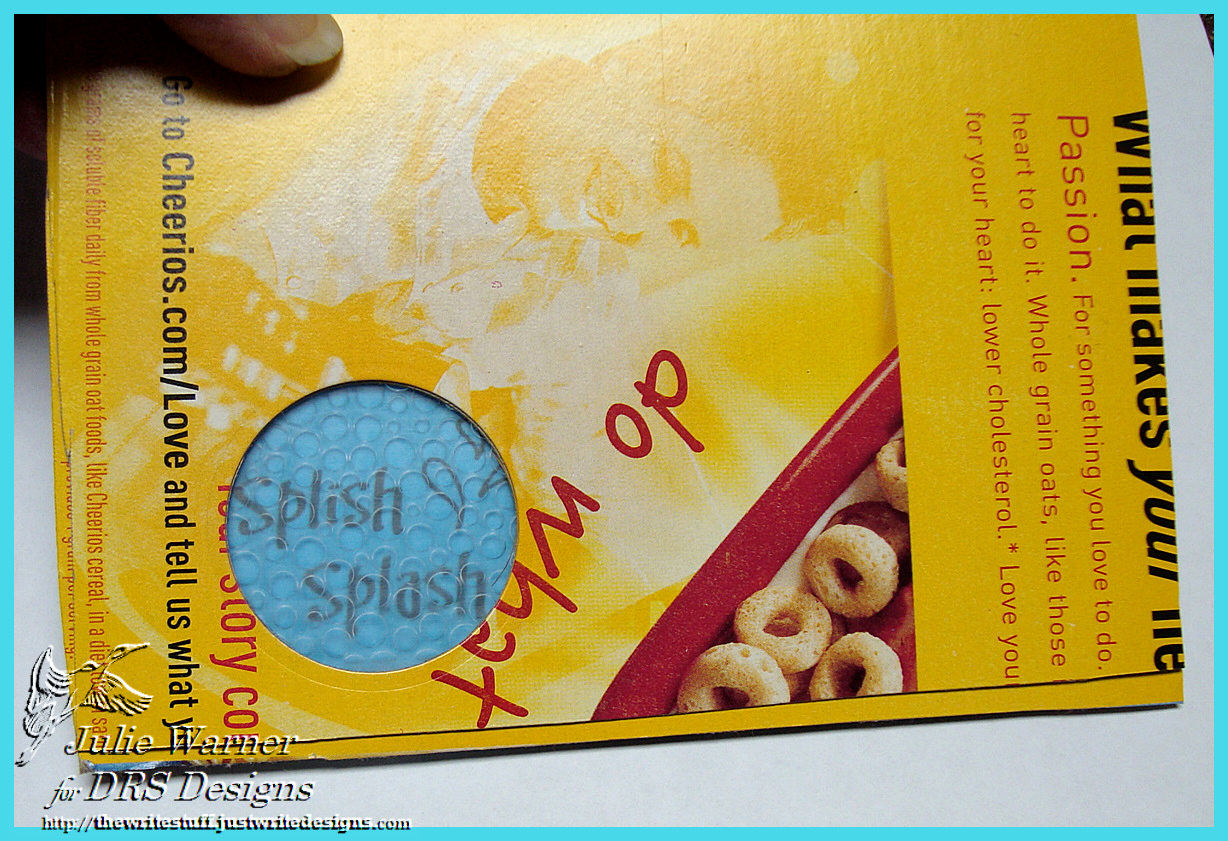 Line up and stack your 2 pieces of cardboard on top of each other and position them as shown on top of the closed embossing folder, so that only the sentiment shows through. You shouldn't be able to see anything else. Run this sandwich through your embossing machine. Note: I use an original Sizzix so I went with 2 pieces of cardboard. If you use a different machine, you may be able to only use 1 piece. Try it and see 🙂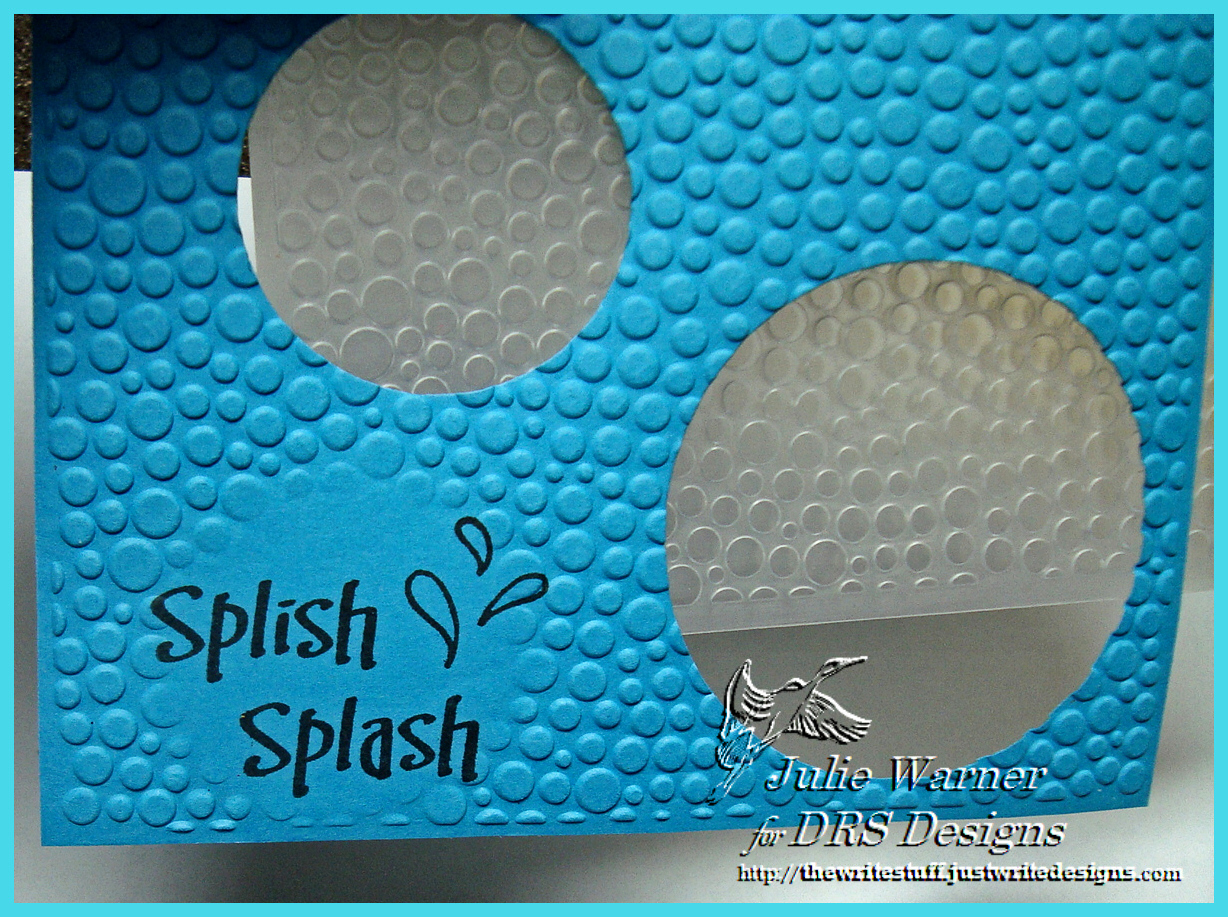 Success! Here is my turquoise card stock, just the way I wanted.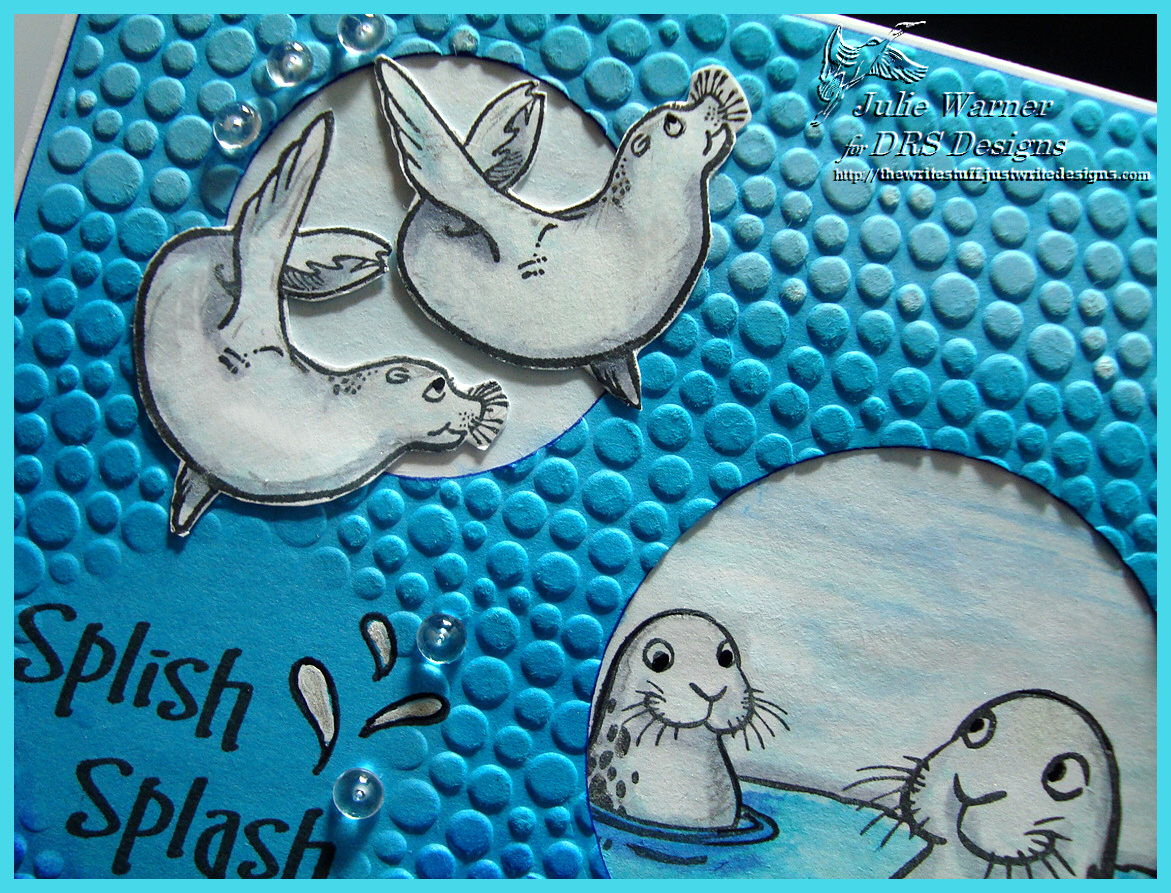 A little close up of the finished card. After I embossed, I used a blue rainbow ink pad and a white pigment pad and sponged on a little more color in bands. Then I placed it over the background w/ the otters and positioned my cut out seals in the upper circle. The finished card is 5.50 x 4.25.
Thanks so much for stopping by! Have a great weekend!


Supplies:
Stamps: DRS Designs
Paper: Neenah white, turquoise
Ink: Ancient Page coal, Kaleidacolor blue breeze, Colorbox frost white pigment
Accessories: Spellbinders circle dies, Cuttlebug tiny bubbles embossing folders, Tombow markers, white gel pen, tiny dew drops (aka: floral filler from craft store), cardboard