Archive for May 1st, 2011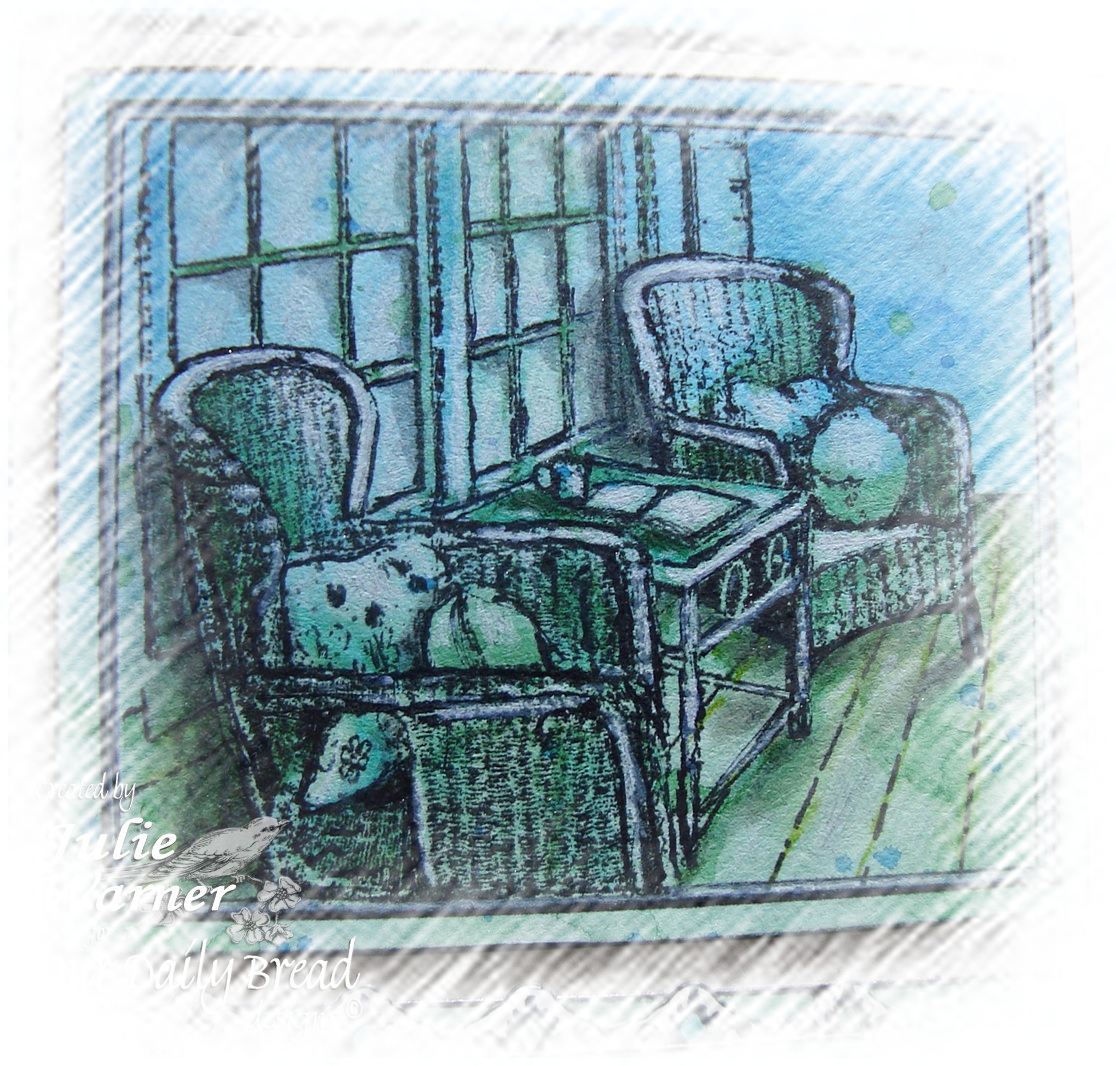 Hello everyone! I hope you are enjoying the May Our Daily Bread
designs Blog Hop! The sticks in the bread basket are soooo excited
this month about all the sets being released! I know you will enjoy
this hop and will love all the new sets!
If you got here from the wonderful blog of  Chris Olsen, you are in the right place! If
not, you might want to start at the Our Daily Bread designs Blog and
hop from there!
(You can always click on any picture to enlarge.)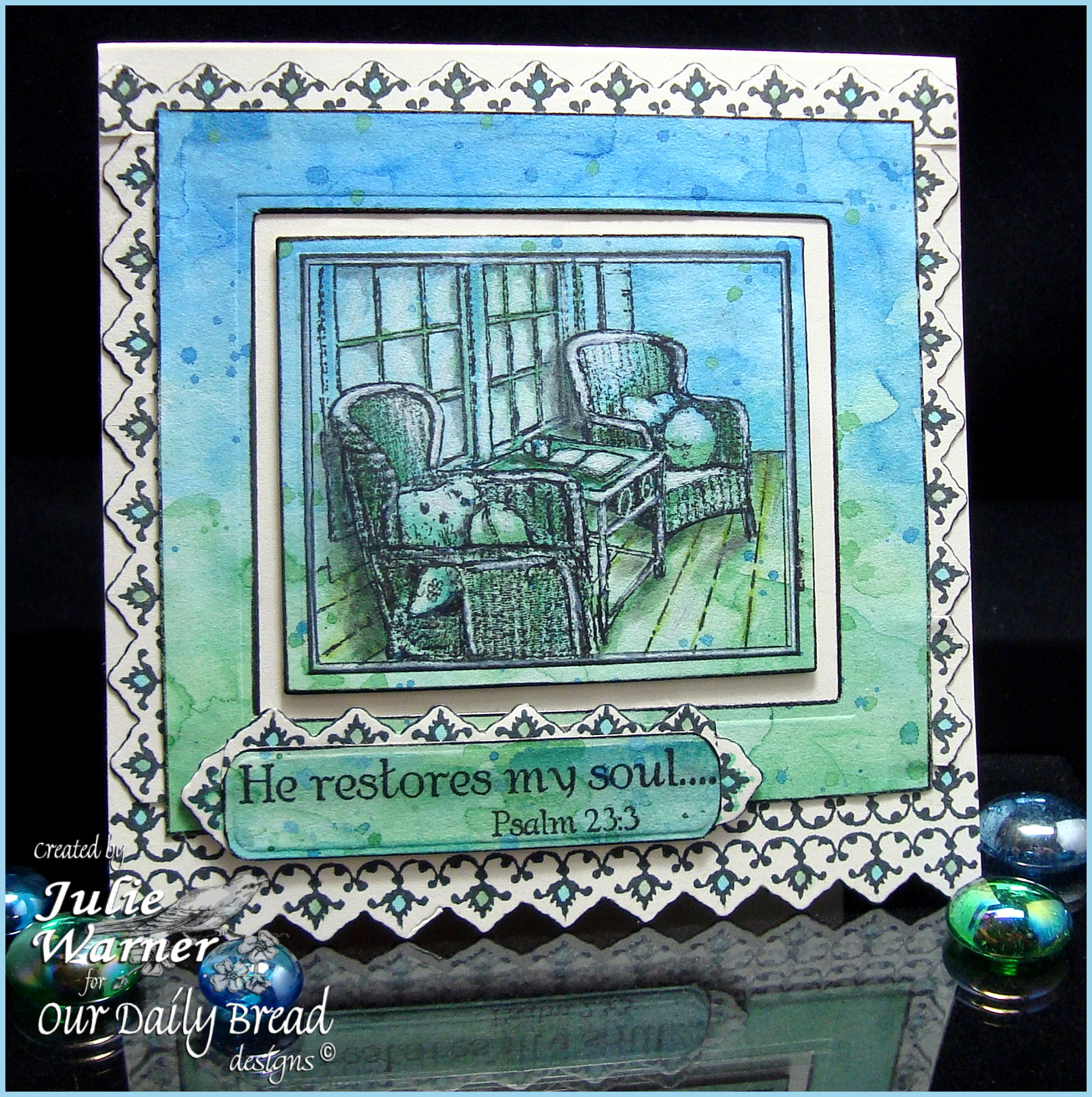 I have two cards to share today. It didn't start out to be two but it evolved that way and parts of one are used on the other. This one started as a watercolor background on lightweight watercolor paper. After it dried, I die cut the image out of the background then used a slightly larger die to make the background opening larger. On the 5×5 ivory card front, I stamped the Vintage Border across the bottom, added a little color to the centers and used the Vintage Border Die across the bottom half only to cut the card edge. I made a few more of the borders on another piece of c/s, die cut them and added them under the frame and around the top of the sentiment tag.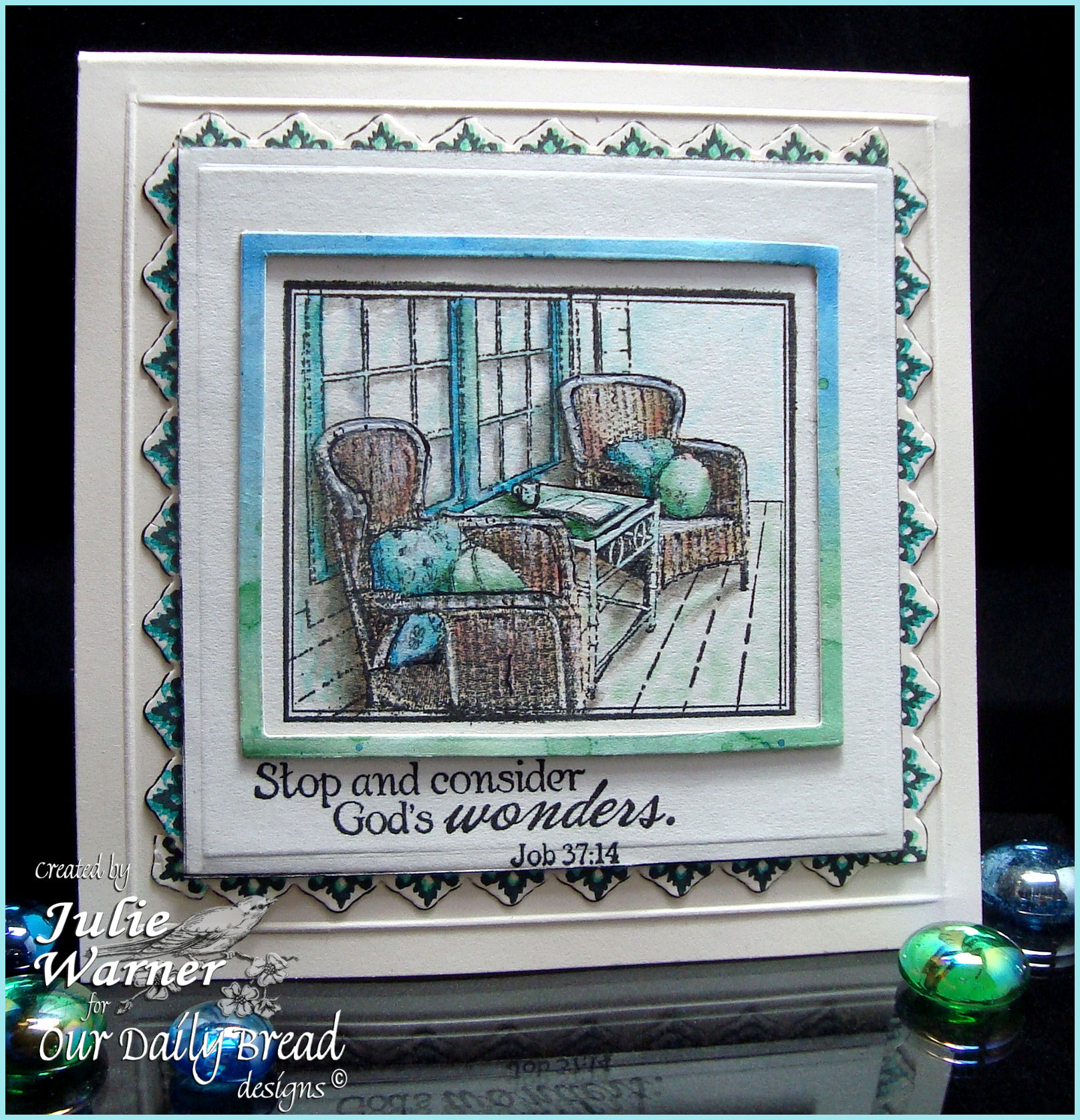 A lot of times, when I have an image like this fabulous Porch image (designed by Dina Kowal) all inked up, I'll stamp it more than once. Just in case something happens to the first or I want to layer for depth or to have one for later. This was the extra one and while it was sitting there, I thought I'd add a little color.  Then the narrow frame piece from the first card was added to see how it looked. For the die cut Vintage Border peeking out around from around the frame, I double stamped it; once w/ the Kpad and again w/ the black ink.  I scored a border on the front of the 5×5 ivory card.
From here hop on over to Connie McCotter's blog,  I know she'll have something fabulous to share!
Thanks so much for stopping by!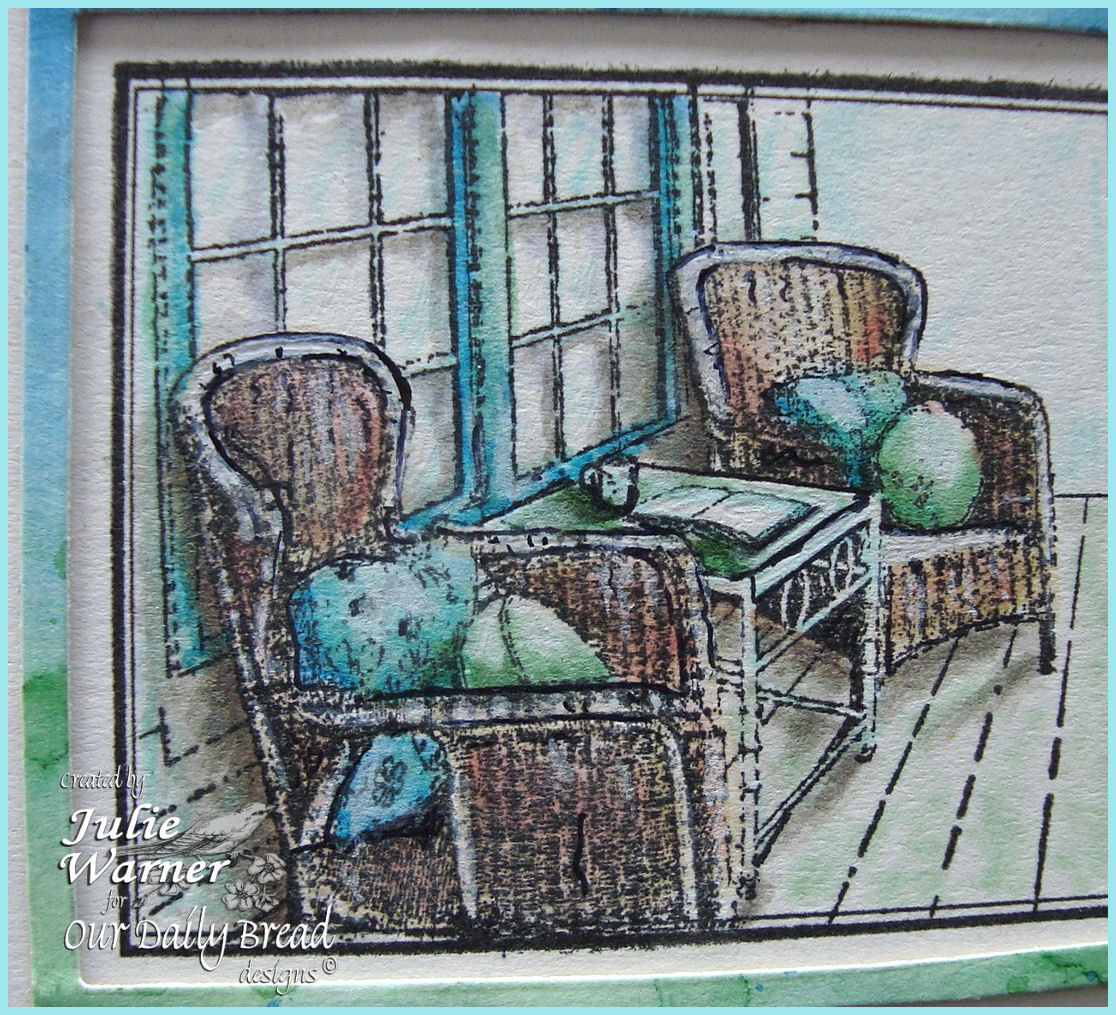 Supplies:
Stamps: ODBD – Porch & Vintage Border
Paper: ivory, water color paper
Ink: Kaleidacolor Caribbean Sea, VersaFine Onyx
Accessories: ODBD Vintage Border die, Spellbinders long rectangles (rezized to a lg square), Peerless watercolors, Tombow markers, Scor-It board, white gel pen (for highlights)