Archive for January 21st, 2009

January 21st, 2009 |

Author:
Julie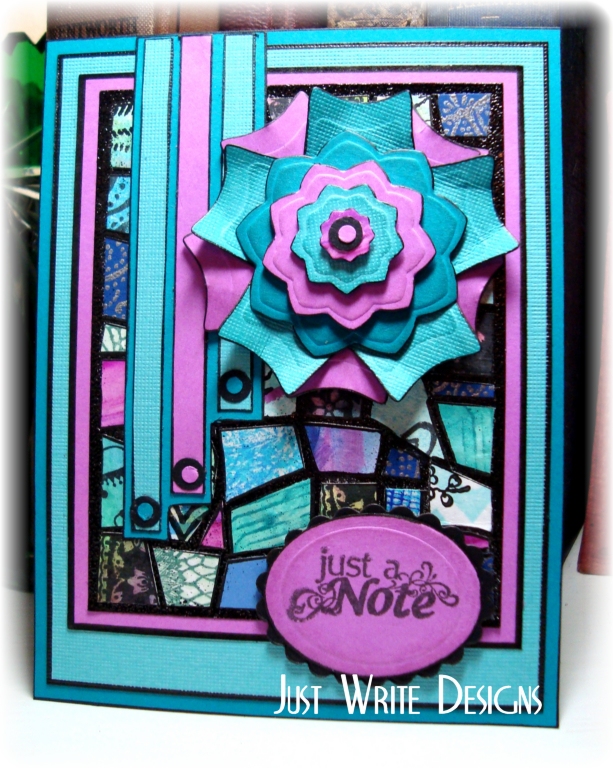 Wonderful sketch challenge today at SCS! I also did another mosaic to go w/ Monday's TLC. Gotta love a technique that uses up scraps.
I did my bg mosaic like Monday's: w/ all kinds of scraps cut into pieces and attached to sticker paper. It's coated w/ black embossing powder which sticks to the areas left open and becomes my "grout" when heated. I had some requests for a tutorial after I posted Monday's mosaic, so I took pics along the way for this one and the tutorial should be up here on my blog by tomorrow.
The flower is from a Nestabilities set. For my vertical band, I attached 3 narrow strips and staggered the lengths. I added faux brads made w/ 2 sizes of hole punches. All panels were edged w/ black to give a faux layer look.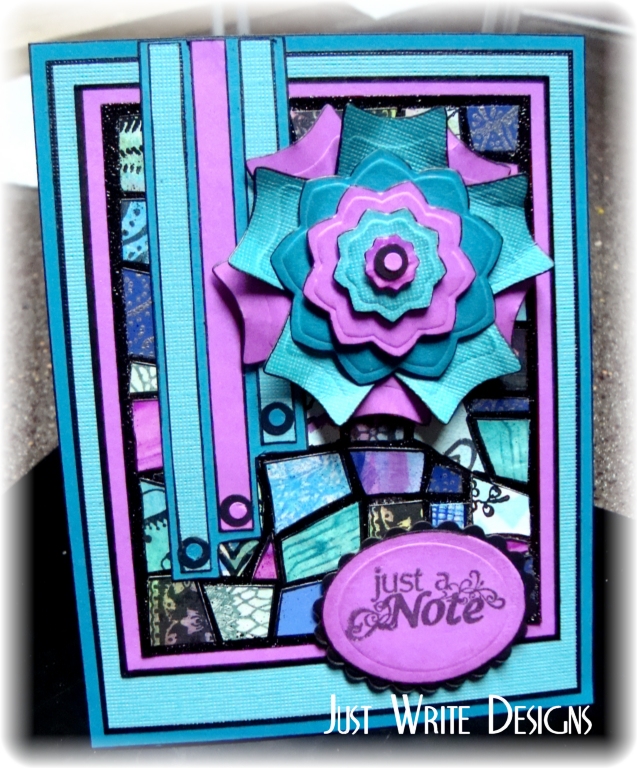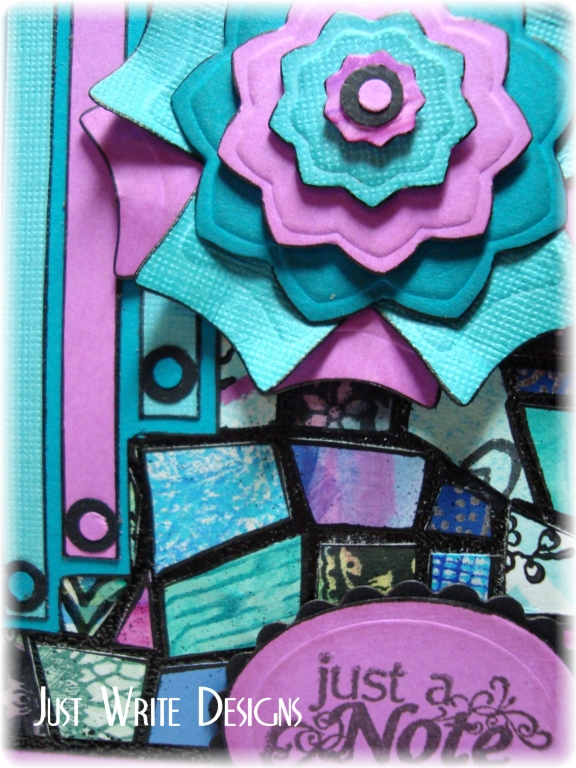 Supplies:
Stamps: Studio G, various images on scraps
Paper: DCWV mat stack (close = to orchid oppulence, taken w/ teal and cool caribbean, sticker paper, leftover scraps
Ink: AP coal
Accessories: black ep, black Permopaque marker, nestie flowers and ovals, hole punches