Archive for December, 2009
Christmas is only one week away! Please click on over to the DRS blog because I'd love for you to see the whole tree. I bet you'll start singing the song!
Welcome to the Divine Divas Inpiriation Challenge #18!  Can you believe Christmas is next week? I'm not even close to ready. At least this is one more card I have finished. Lori chose these soaps from Anthropolgie.com and they have the perfect, traditional Christmas colors.
For my card, I used one large image and since it has so much detail, I just used one color of ink and left it uncolored, except for the little red dots I added around the house. I used a set of Spellbinders oval Nesties to cut out the central part of the image and a larger oval to add the open white space between the two pieces. I used two of the ovals to cut a red oval ring that I added on top of the outer layer. A red mat was added underneath, w/ the center cut out to allow the white of the card front to show through.
The sentiment is actually part of a velvety, flocked gift card. I liked the metallic embossing and the velvet feel of it. I used an oval Nestie to help cut it out. This was really tough to cut through and I had to make a bunch of passes and finally used the craft knife to finish the cut through the last part of the backing. I used a 1/2 inch circle punch to cut cut a circle of this same gift card and attached it to a white circle w/ foam tape. A folded piece of red velvet ribbon was added underneath my faux button.
Thanks so much for stopping by! Please be sure to stop by and see what the rest of the DDIC team has in store. I know it will be fabulous!
Lori (chanteuse)
Chris (glowbug)
Anne (jdmommy)
Donna(donnarie)
Kerri (girlydecou)
Supplies:
stamps: Stampendous
paper: white, red linen
ink: Archival Library Green
accessories: red velvet ribbon, red flocked gift card, Spellbinders petite oval Nesties, foam tape, circle punches, markers
Pin It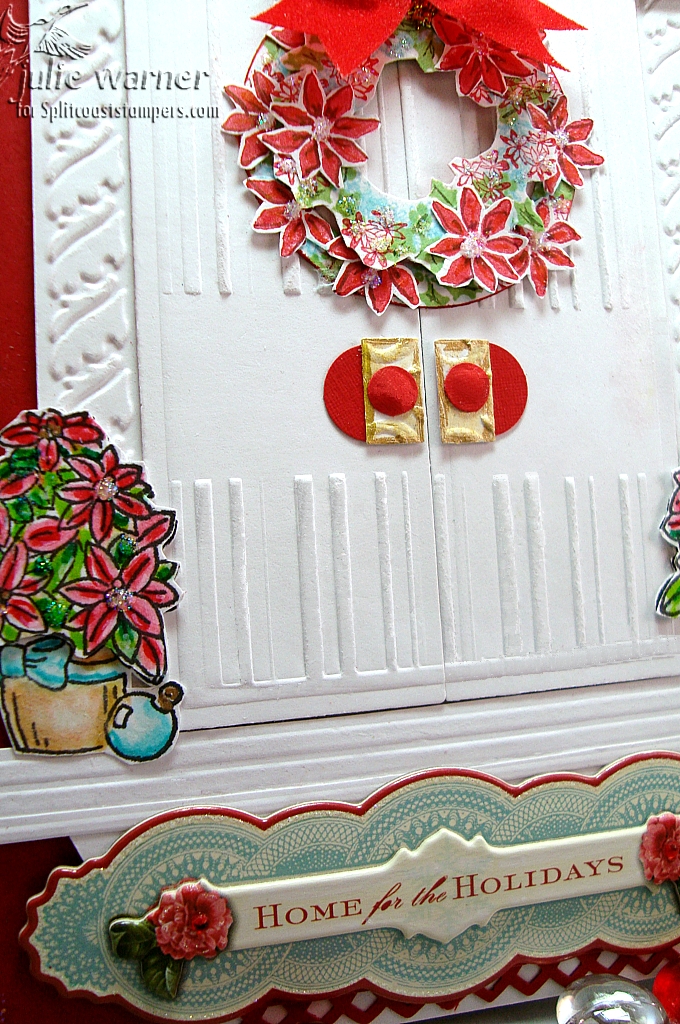 Well, December marks my last Dirty Dozen gallery. I can't believe it's been 6 months already, but it has. It's been a wild and totally fun ride and I've loved every minute. Even all the blood, sweat and tears! It's all good!
So I hope you'll be sure to pop in and visit because I guarantee it's one Fantastic gallery! We even have calendar pages to get you ready for 2010. But you have to be a Fan Club Member to walk in our Holiday gallery. If you haven't joined yet, come on by. It's fast, easy, low cost, high value. And you'll get lots of exclusive tutorials, techniques and galleries full of show stopping gorgeousness.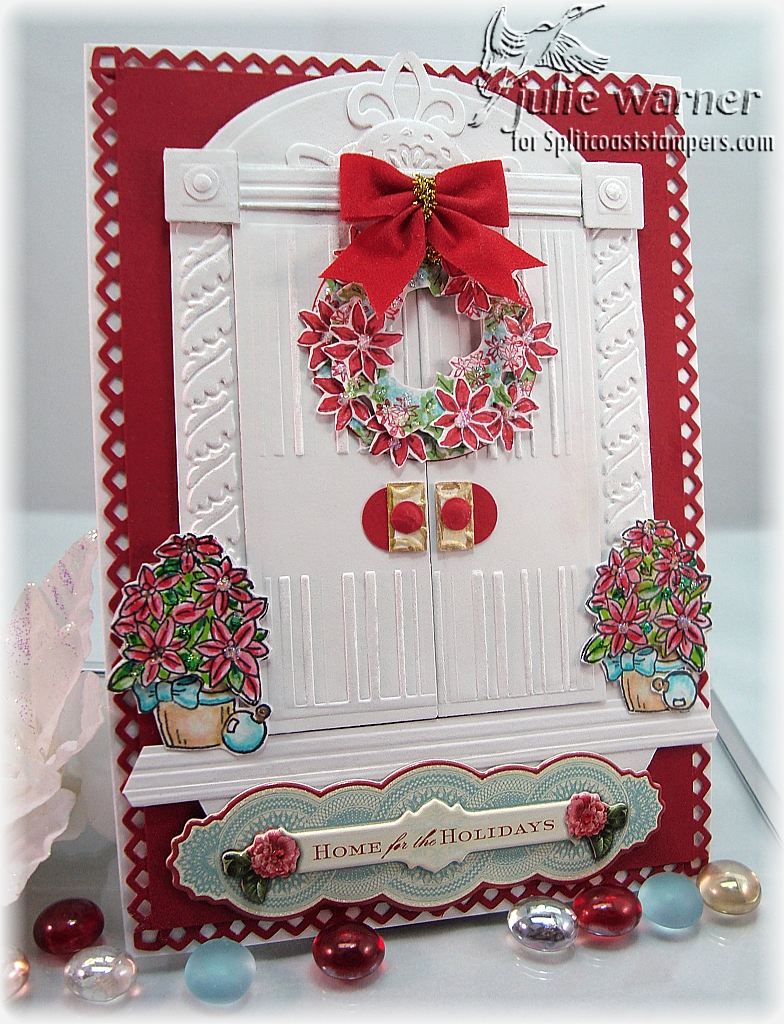 And thank you to all of you who came and visited me during my six months in the SCS Dirty Dozen. I so appreaciate each and every one of you!
Pin It