Archive for the 'Stampcraft' Category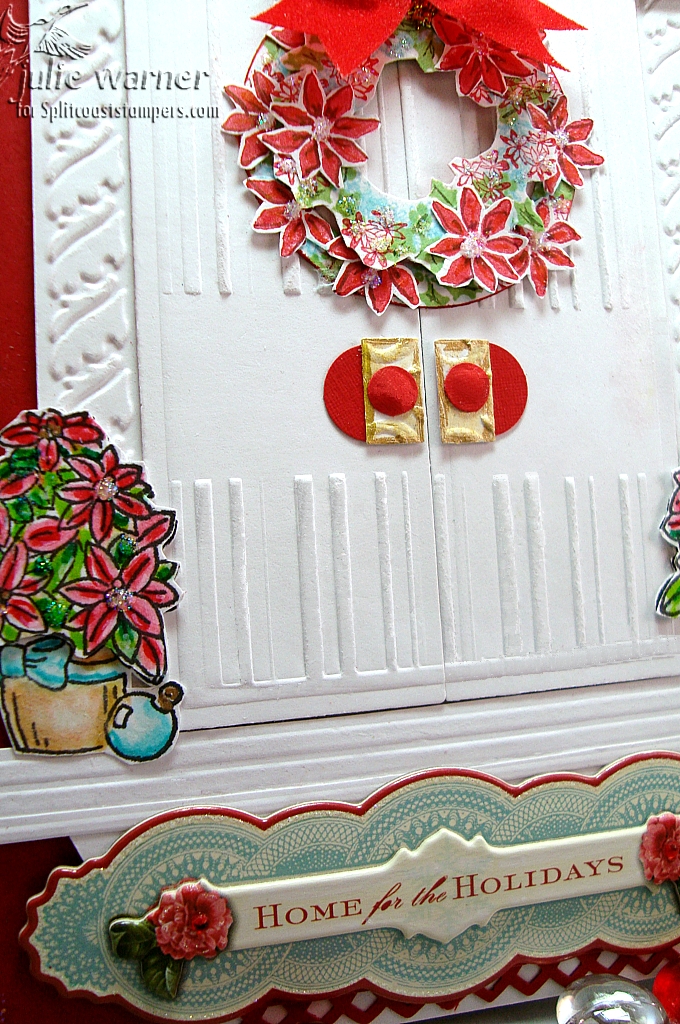 Well, December marks my last Dirty Dozen gallery. I can't believe it's been 6 months already, but it has. It's been a wild and totally fun ride and I've loved every minute. Even all the blood, sweat and tears! It's all good!
So I hope you'll be sure to pop in and visit because I guarantee it's one Fantastic gallery! We even have calendar pages to get you ready for 2010. But you have to be a Fan Club Member to walk in our Holiday gallery. If you haven't joined yet, come on by. It's fast, easy, low cost, high value. And you'll get lots of exclusive tutorials, techniques and galleries full of show stopping gorgeousness.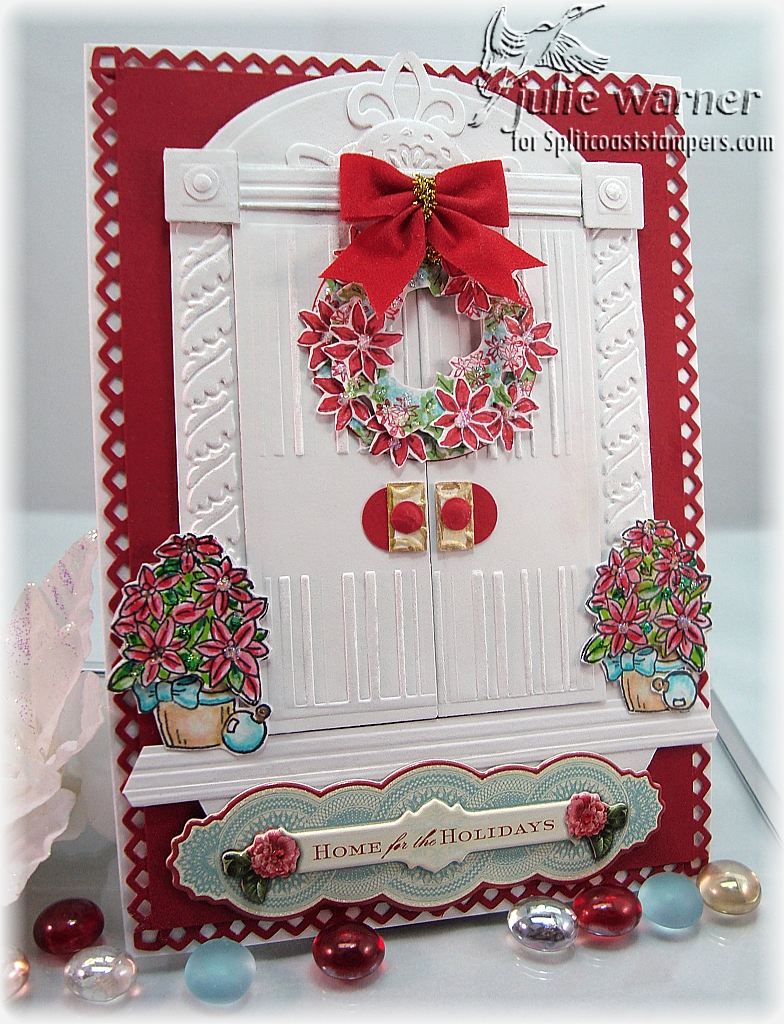 And thank you to all of you who came and visited me during my six months in the SCS Dirty Dozen. I so appreaciate each and every one of you!
Pin It
This started w/ a pack of $1 cards from Mike's. I cut out the center pic and added a couple of pieces of c/s under it to lift it up a bit. Then I stamped the scattered dots (Anita's) and snowflakes (Stampcraft) w/ the soft wheat onto a vanilla piece. Then I dotted it w/ bleach and a white gel pen. I used the corner punch/embosser and sponged the edges w/ palm leaf. The greeting (CMC) was stamped w/ cardinal.
I stamped the cardinal bird house and water colored w/ markers. Liquid Applique was added to the roof then stickles on top of that.
The red layer was punched at the bottom and two ribbons were layered and added to the right side.
Supplies:
Stamps: Westwater, Candaian Maple Collection, Stampcraft, Anita's (Inque)
Paper: vanilla, real red, old olive clone (DCWV mat stack)
Ink: AP coal, cardinal, palm leaf, soft wheat
Accessories: bleach, white gel pen, Liquid Applique, stickles, ribbon, $1 cards from Michael's, markers, foam tape, MS border punch, Fiskar's corner punch embosser
It's Featured Stamper day at SCS, and after seeing Becca's punched medallion, I had to give it a try. And I had a lot of fun with this. This is one I know I'll keep using.
I changed the punches, the images and the colors. But I kept the layout and the corner punched circle.
I didn't use the EK type corner punch w/ the removable whatchamacallit. But the regular corner punches have little plastic inserts that remove just as easily. So I followed Becca's directions and punched my nestie circle. I've this ribbon for a while and I just figured out why I haven't used it. It's a really tough color to work with. Just to the purple side of pink. I sponged the azalea ink onto white c/s and cut a circle to back my punched circle. I used a smaller circle to back the sentiment circle which is the smallest nestie circle, silver embossed w/ the greeting (LE). I added a pink rhinestone brad in the center and ribbon as shown.
The aqua bg is punched w/ a MS snowflake embossing border punch and stamped w/ the snowflakes (SC) and silver ink. This is attached to a sort of mauve colored card. Thanks for looking and have a great Sunday!
Supplies:
Stamps: Limited Edition, StampCraft
Paper: white, DCWV mat stack, metallic silver paper
Ink: AP azalea, Encore UM silver
Accessories: Anna Griffin (All Night Media) ornamental corner punch, Martha Stewart snowflake border punch, silver embossing powder, ribbon, foam tape, rhinestone brad, large nestie circle

Pin It